Before we start on our tale, please do bear in mind that New Forest Ponies are wild animals and should not be encouraged to approach humans - it is actually against the local byelaws to feed them! Always drive slowly and carefully; too many animals are killed on the roads because they've become too accustomed to humans. The safety and preservation of this natural environment is very important, so take care to respect the animals and their surroundings. The New Forest Verderers have lots of information on how they're working to protect the area.
We had driven through the town of Lyndhurst earlier in the day and made a note to stop off on our way back to our holiday cottage in Lymington, not least because of the large number of New Forest ponies we had seen just on the outskirts of the town. It's an experience that makes you stop and consider the natural hierarchy of the planet - we build our towns to separate ourselves from the elements, and here these animals were, encroaching on our built environment. But rightly so, to be fair, and it made for a much nicer environment.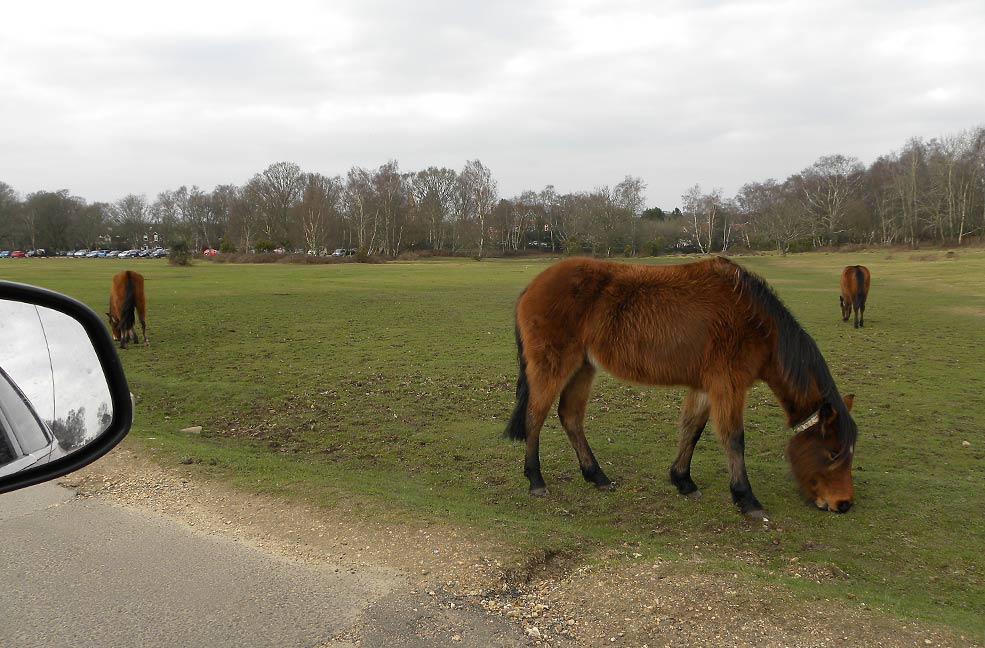 Pony excitement aside, the town itself is largely considered the capital of the New Forest area, with history dating back to the 13th Century. Physical evidence is readily available with a second's glance at the town centre, the architecture throughout setting a traditional scene. Among the independent shops you can find a number of pubs, restaurants and tea rooms to take your pick from for a leisurely cream tea or cheeky afternoon pint. We're near to Beaulieu and its renowned motor museum but we were happy to stumble across the Meridien Modena garage which is a must for any car enthusiast or anyone that enjoys gawking at Ferraris and Maseratis. It's an actual showroom as opposed to a tourist attraction, but it's wandering past...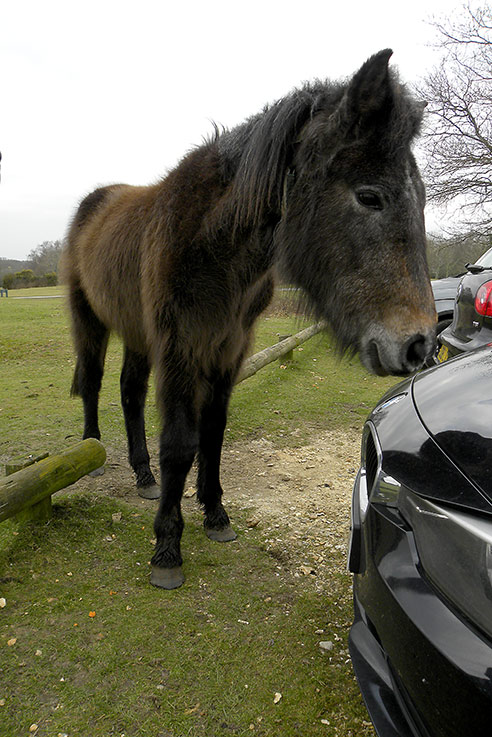 On the outskirts of town on the Beaulieu Road, we specifically headed to an area called Bolton's Bench, touted as a major landmark and named after the 18th century New Forest Master Keeper, the Duke of Bolton. It's a grassy little mound topped with a beautiful Yew tree canopy and kept trim by Mother Nature's lawnmowers - the ponies had dispersed a little since we had seen them in the morning but you didn't have to go far across the surrounding green lawns to see some and there were donkeys too.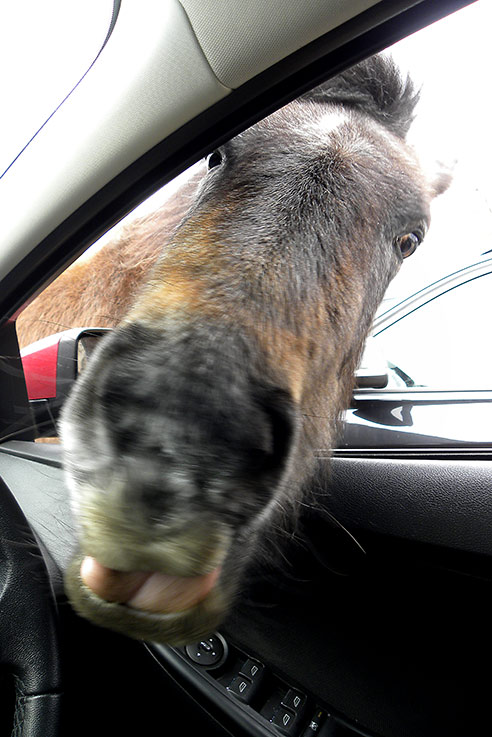 They were very friendly and actually came over to say hello to us; one came right up to our car and stuck his head in, which delighted the kids who thought this was hilarious. But do be wary - these are wild animals and it's not usual behaviour for them to be so trusting of humans. It means that they are less cautious around roads, resulting in awful accidents.
Beyond this peaceful village with its quinessential cricket green the leaves turn to prickles as the gorse grows in from the surrounding heathland of White Moor. The area provides a great and vast place to walk your dog (and run the children ragged) with lovely views, although I wouldn't recommend it as a picnic site - unless you want to bring enough to feed two dozen New Forest Ponies (which is against the local byelaws).