Since moving back to Cornwall over five years ago, and particularly since getting my dog Monty three years ago, I've been on a lot of walks throughout the county. I've documented many of them and while it was hard, I've had a go at whittling it down to my top five.
1. Restronguet Creek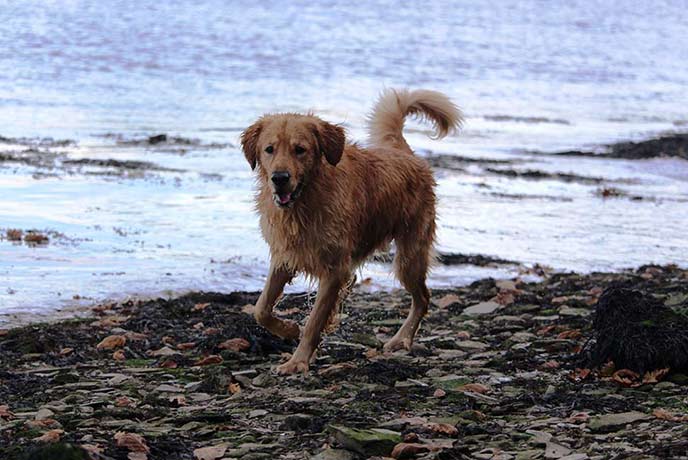 This wonderful walk will take you from Mylor Bridge through to Restronguet Creek where you'll find the Pandora Inn waiting for you with its flagstone floors, crackling fire and hearty menu. This is a fairly flat walk, though can get pretty muddy if it's been raining. It takes around 1.5 hours to get to Pandora inn and there is a circular route if you don't want to repeat yourself. Me? I like taking in the Creekside views twice. Monty loves mucking about in the mud and swimming at various points along the creek. He's partial to the odd under-the-table-chip at the Pandora Inn, too. Pandora Inn walks.
2. Ethy Woods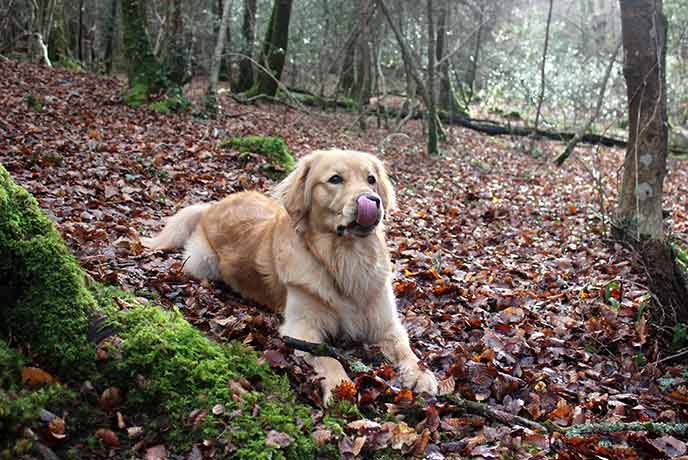 I spent a lot of time in Ethy Woods as a child, so it's always a nostalgic treat to go back to the woodland said to have inspired Wind in the Willows. My favourite way to walk is to follow the fairly flat river until you reach Ethy Rock. Nature has designed the perfect spot to sit and enjoy a picnic while your dog can entertain themselves in the river. Back in the village there is a charming village shop where you can stock up on local produce as well as a pub complete with local ales and a quaint beer garden. If you feel like a different walk you can try the other side of the river too.
3. Gribbin Head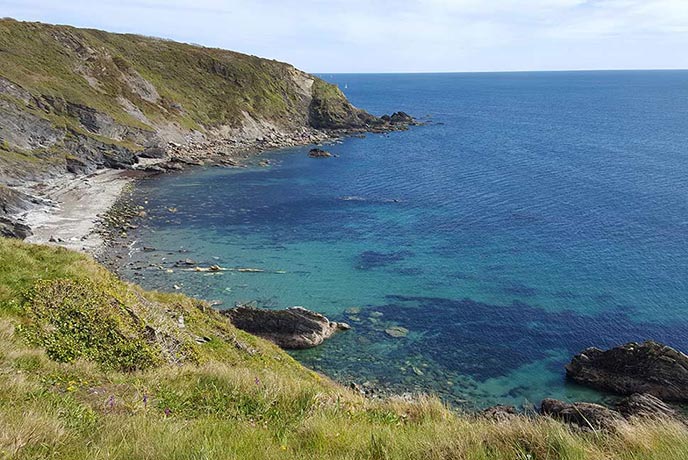 Menabilly is an excellent spot for exploring in Cornwall thanks to its mixture of woodland, headland and coast. My favourite walk in these parts is down to the beach of Polridmouth– where we inevitably stop so Monty can have a decent swim in the calm waters – before trucking on up the headland towards the red and white striped daymark tower. From here you'll enjoy wonderful views. You could carry on along the coast to Polkerris if you're feeling sprite-ly, but we usually get called back to the beach to further appease a certain golden retriever's swimming habit.
4. Bedruthan Steps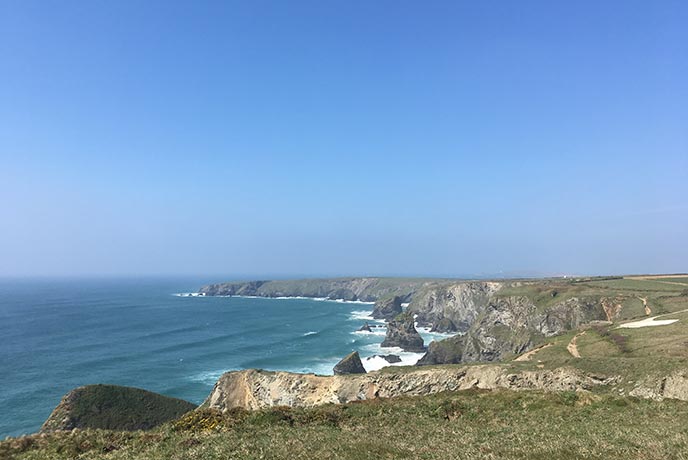 For staggering scenes, I look no further than Bedruthan Steps on the bold and beautiful north Cornish coast. If you start at Mawgan Porth it's only about 30 – 40 minutes along the beach and coast path to reach the famous steps. The first section of the walk is a bit of a steep climb but the views from the top are worth it. Then it's a gentle amble along the coast path from where you'll enjoy sweeping views of the Atlantic Ocean followed by Bedruthan Steps. Find out more about Bedruthan Steps beach and follow the route that Monty and I like to take.
5. Rame Peninsula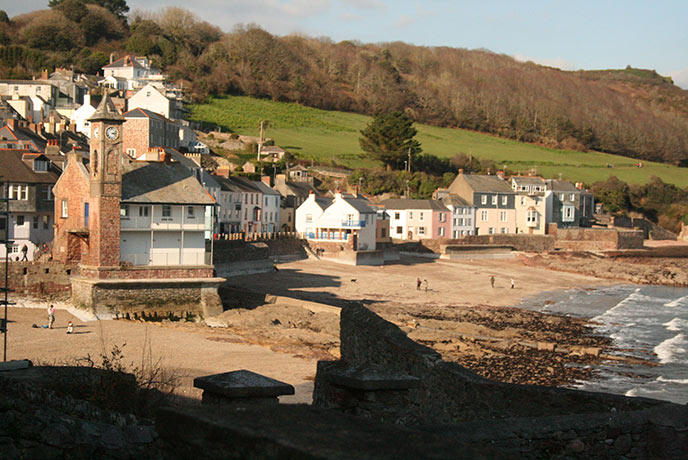 It's a great shame that the Rame Peninsula is known as Cornwall's forgotten corner. It's a splendid section of the county and packed full of intrigue and interest; those that make it there are rewarded with quieter beaches, charming seaside towns and beautiful walks. When I'm in the area I liked to walk towards Pier Cellars, it's a woodland route that hugs the coast. I like the overload of nature and Monty assures me it is an excellent stop for sticks!
Start planning your holiday with a browse through our holiday cottages.