Luckily for me and my black dog, Cornwall is extremely dog friendly – our butcher even lets the black dog in to choose his own bone! There are dog friendly beaches, dog friendly restaurants, dog-friendly accommodation... but perhaps most importantly, dog friendly pubs where you can pick up quality food and drink. We should know, we've tried quite a few over the years. These are our favourites:
Our local and most frequented pub is also a very respectable 20 minute dog walk from our doorstep – down the lane, across the main road and along a valley footpath. Which is ideal really – in winter it's just enough time to work up an appetite for their amazing Sunday roasts, and in summer it's just enough time to work up a thirst for one of their fine ales. It's a little, traditional pub, with a south facing terrace, a small dog friendly bar (with dog chews on the menu!) and a more formal dining area. If you're heading there to eat with your pup, book a bar table in advance.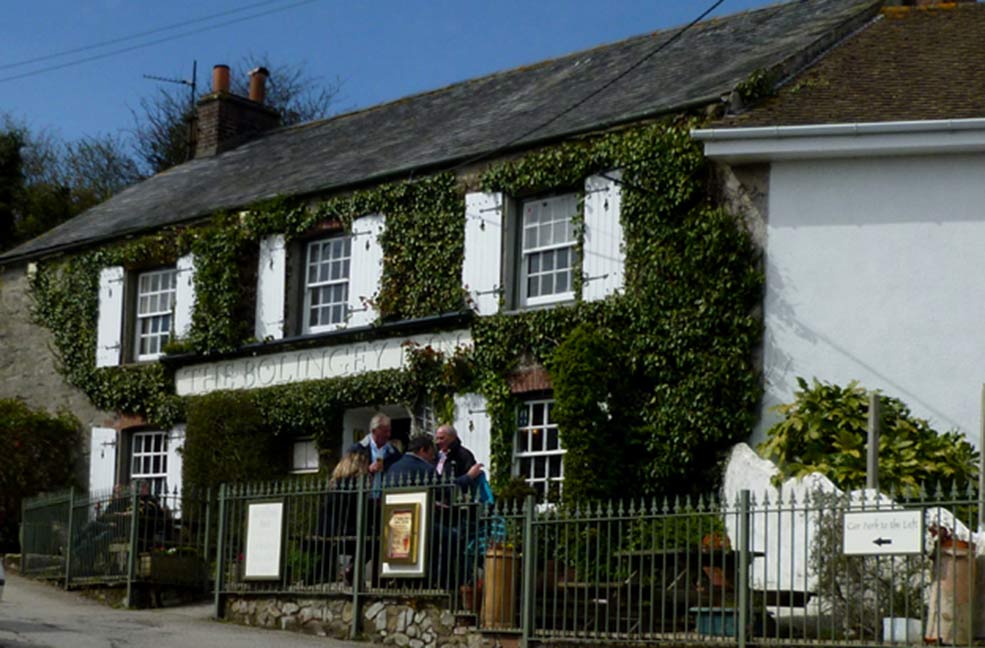 The Gurnards Head, nr Zennor
Stuck right out in the wilds of west Penwith, the Gurnards Head is a pretty upmarket establishment; all bare wooden floorboards, fine ales, good wines, a delectable modern-European styled menu, and formal dining room. We head there in the summer to fill up with goodies after long walks on the moors and we always take the dog. There's treats behind the bar, dog friendly tables to eat at, and dog friendly people for cuddles and pats.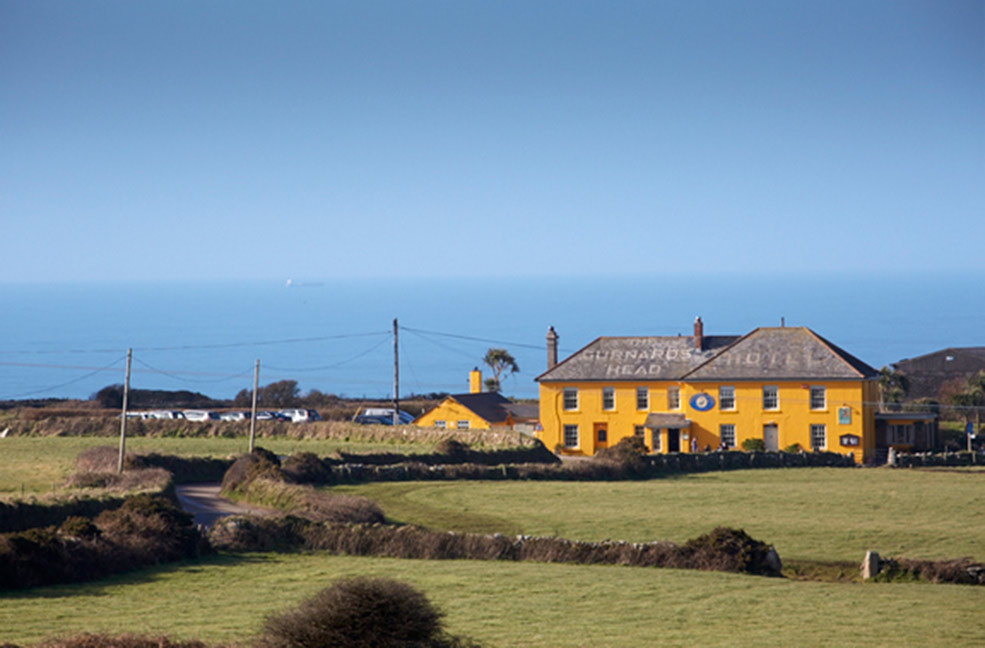 Ferryboat Inn, Helford Passage
The black dog loves it here – it's right on the Helford River, so perfectly positioned for a pre-pub swim, and incredibly dog friendly. We've been here in the height of summer and the depths of winter, and regardless of whether we're having a snack on the sun terrace, or a full blown evening meal inside, the dog has always been welcome. There's a lovely menu, the highlight being oysters, reasonably priced ale and mesmeric views out over the water.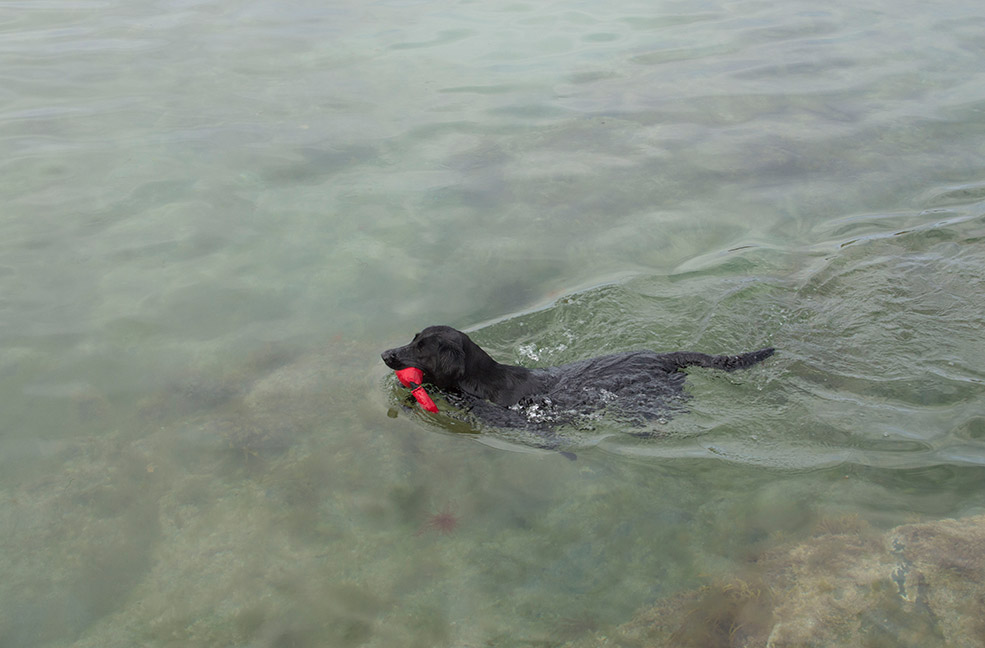 The Five Pilchards Inn, Porthallow
A trip to the Lizard peninsula is like a trip back in time. It's sleepy, convivial and everything seems to be running in a slightly old-fashioned manner. And never more so than at the Five Pilchards Inn in Porthallow. We visited for the first time with dog in tow whilst on a weekend camping trip. The bar is 'olde worlde', with sailing paraphernalia adorning every inch of wall and ceiling space, there's a huge menu of quality pub grub to choose from, and dogs are very welcome. There is in fact an ex-local resident greyhound who's quite often lounging around in the bar, keeping an eye out for tit-bits and crumbs.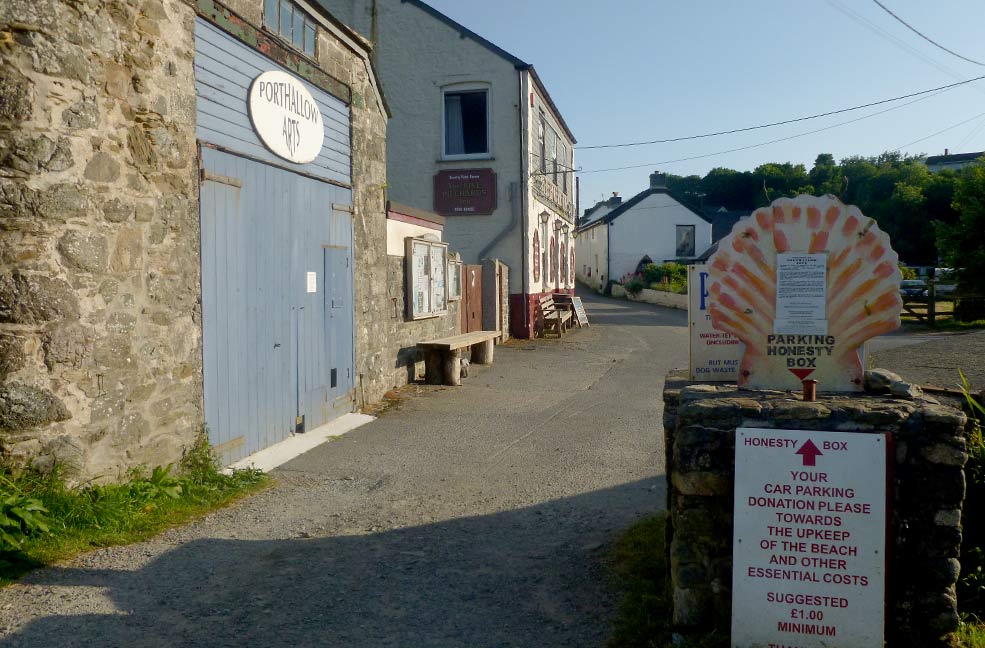 Sian Pickles spends her time out and about in Cornwall with her black dog – walking, eating, drinking and swimming. You can catch up with her on Twitter @blackdogadventu and follow their adventures on her blog www.adventureswiththeblackdog.co.uk

View our whole collection of dog friendly holiday cottages.