It was the first proper sunny day of the year and I decided a short coastal walk was the order of the day. I had cut back on coastal walking over the winter so I was after something relatively easy, but big on views, to ease myself back in. And it came to me: Bedruthan Steps.
We drove to the quaint seaside village of Mawgan Porth and parked up near the small cluster of shops and cafes. The only option was £3.50 for a day ticket so if you like to get your money's worth be sure to spend some time in the area!
We started off with a wander around Mawgan Porth beach. Monty, my golden retriever, enjoyed exploring this sandy paradise and hopping in and out of the waves. Once he was nice and cool we headed for the coast path which, at low tide, you can access from the beach.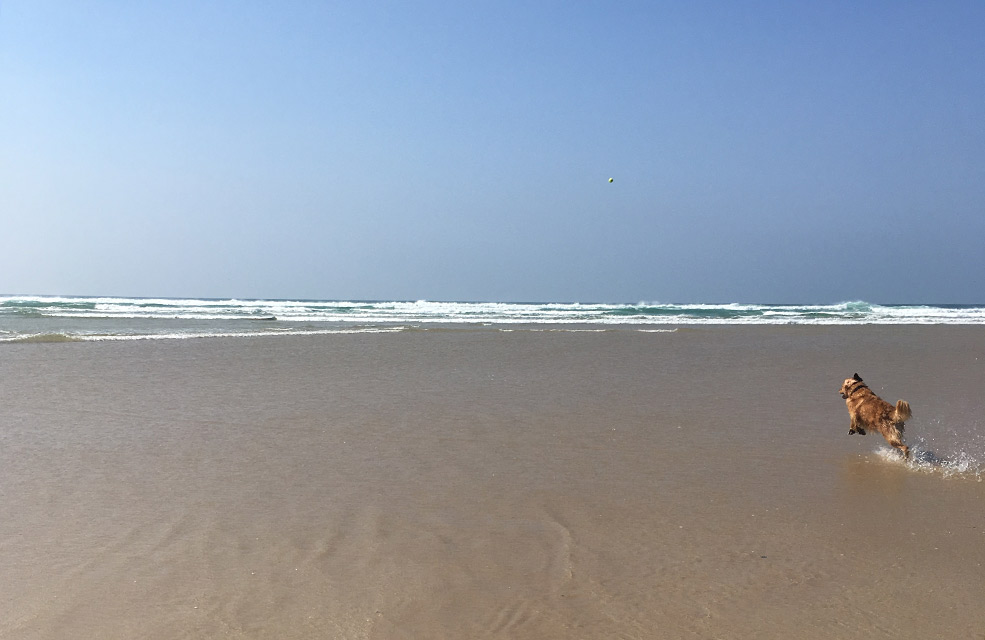 I won't lie the first section of this walk is a bit of a killer and involves climbing up a steep hill from the beach to the top of the cliff. Pro trip: bring an excitable dog with you to help pull you up! It might be brutal but it's pretty short too and we were done with it in about ten minutes. Once you get to the top the views across the bay and over to Newquay are more than worth it.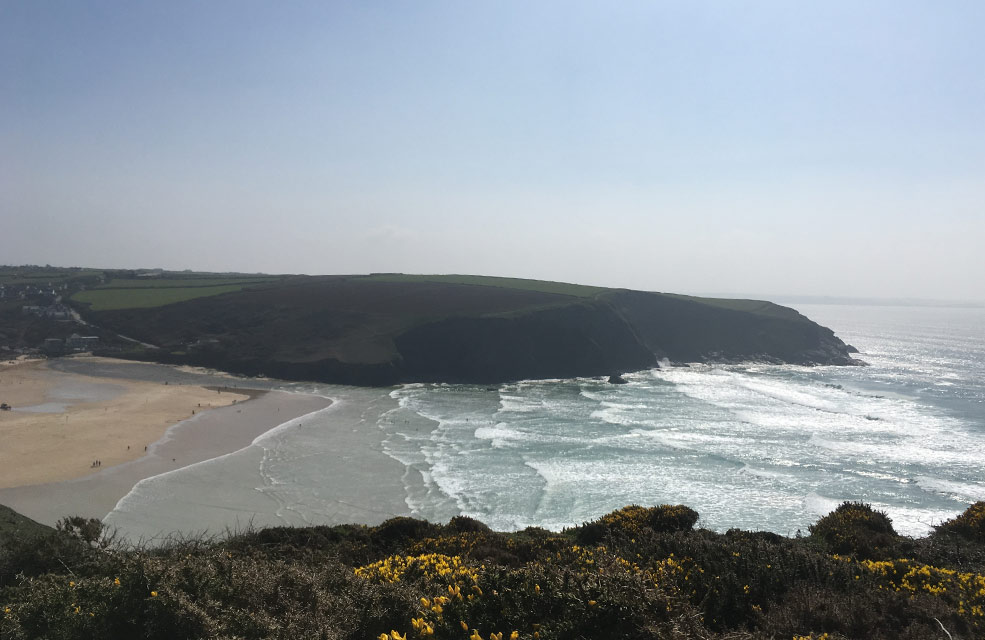 From here on out the walk to Bedruthan Steps is relatively flat and only takes around 20 to 30 minutes to get to. The views from up here and out to sea are absolutely incredible and large sections of ground are covered in sprawling bright yellow Gorse which all adds to the unbeatable coastal setting. Despite the short distance we did pass quite a few other walkers and dogs, which isn't particularly surprising as it's a very popular sight to see and even has its very own National Trust car park.
On arrival, the sea stacks of Bedruthan Steps looked as resplendent as ever; mighty and proud surrounded by the sun-flecked sea. We took a seat on a big rock and stared out in wonder for a good while. Well, until Monty got bored.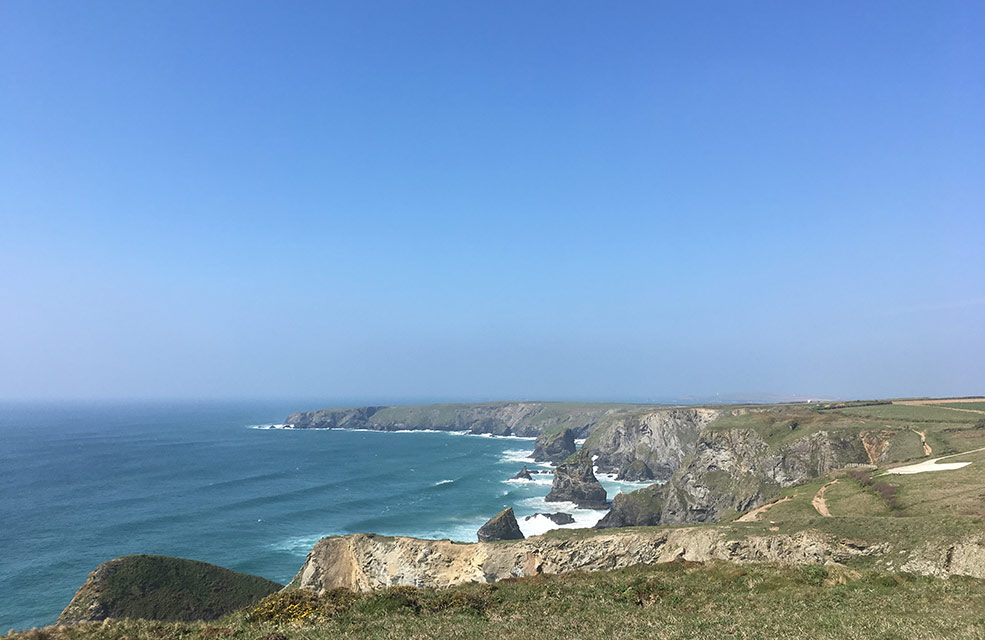 There is a beach here, however, it's only accessible at low tide and access is steep and difficult. You have to walk down narrow steps that have been cut into the cliff, so do take extra care if you've got young kids or enthusiastic dogs. We gave it a miss this time and turned around back to Mawgan Porth.
The tide had come in considerably since we left and as a part of the coast path is being repaired we had to take a very short detour through the residential area of Mawgan Porth. It was great fun choosing 'which house will you pick when we win the lottery'. So much choice!
Back in Mawgan Porth we decided to round off our afternoon of fun with a pint in the sunny beer garden of the Merrymoor Inn. Suitably tired out by this stage, Monty was content to dry off in the sun while we sipped an ale and promised not to go this long without a coastal walk ever again.
If Abby's adventures have inspired you to plan a holiday, start your plans with the right holiday cottage in the South and West.