Top Five Dog-Friendly Beaches
in South Devon
Devon is a fabulous place for dogs, with many wide open spaces for running around in. For digging, splashing, chasing and jumping fun, what many dogs love best is a beach. Most beaches in South Devon allow dogs at certain times of the year, while only a few don't allow dogs at all, but there are also quite a number which are dog-friendly all year around.
So, which beaches in South Devon should you visit when on a dog-friendly holiday in Devon?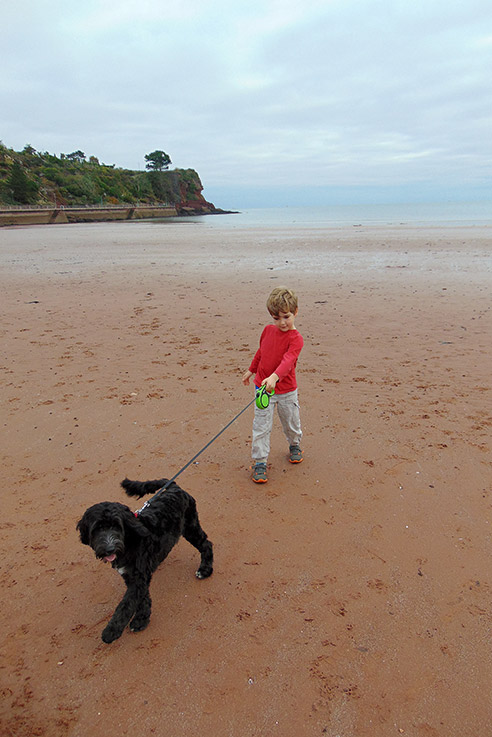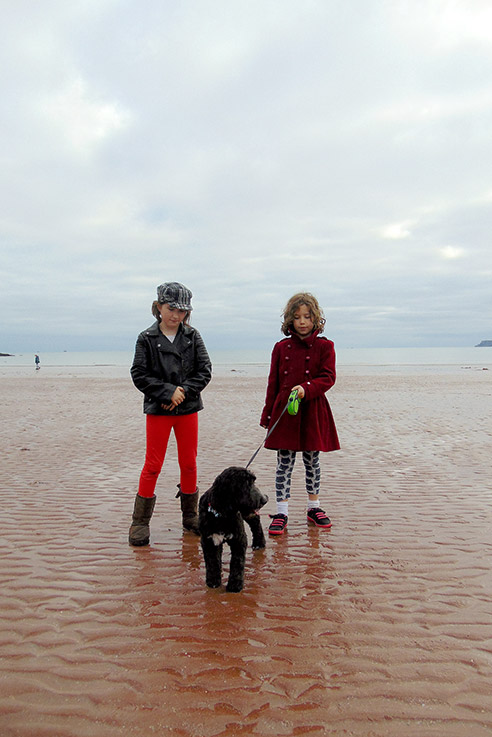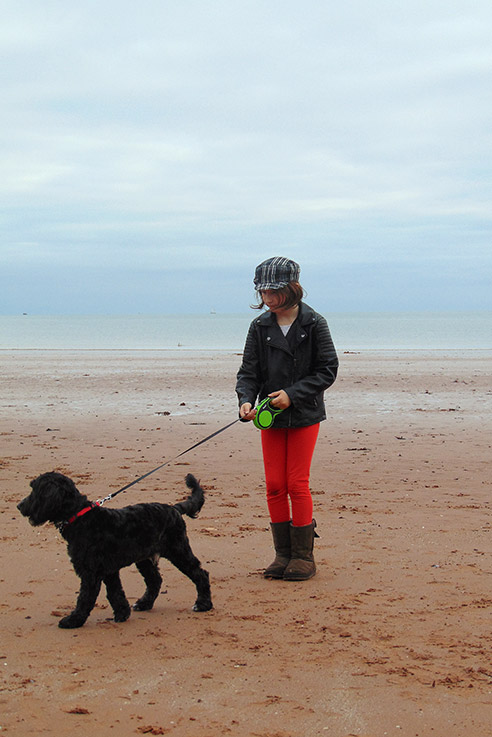 Dawlish Warren
Dawlish Warren is a lovely area of grassland opening onto over a mile of beach. The grassland itself is perfect for paws and the walk has great views over the Exe Estuary. The beach is dog-friendly all year around between the 4th and the 9th groynes. This might sound confusing but you can just follow the sound of barking.
Goodrington Sands – North Sands
There are two areas of sand at Goodrington in Paignton. The beach to the south is not a dog beach but North Sands is dog-friendly all year around. At low tide, North Sands is a large expanse of golden sands for dogs to run and play on. Our Cockapoo, Monty, loves it here. The sea is shallow so dogs can splash around in the water to their heart's content. Cantina, the cafe, is also dog-friendly and is usually full of dog walkers warming themselves over a hot coffee.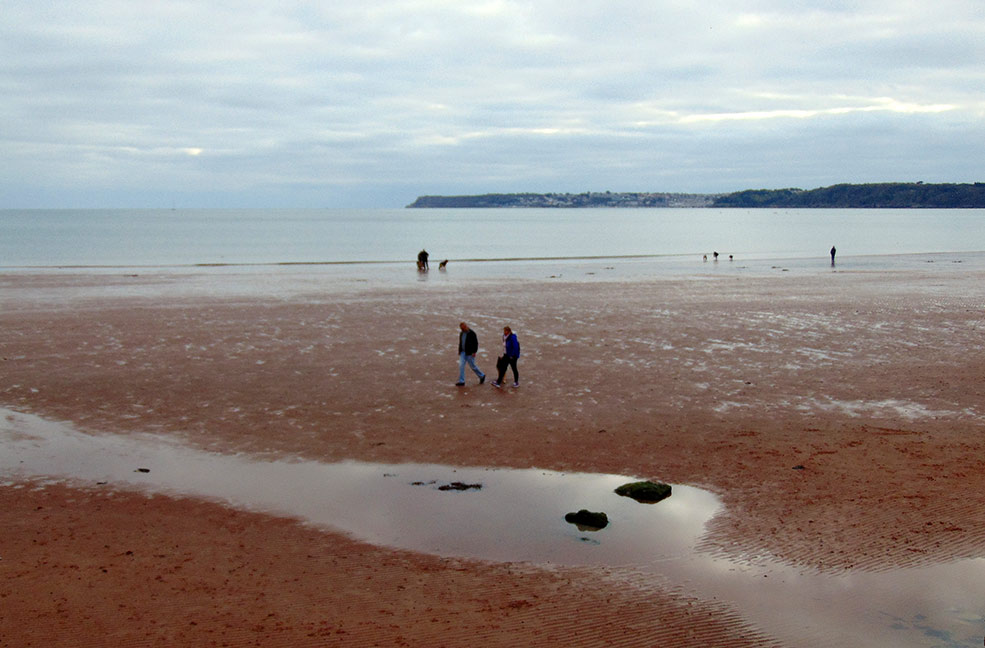 Fairy Cove, Paignton
Another favourite with our dog is Fairy Cove in Paignton. Fairy Cove is a pretty little beach tucked away behind Paignton Harbour. This is a good one for dogs who like exploring. It's got interesting rock pools to discover and Monty tells me that there are lots of exciting smells to be sniffed out.
Strete Gate
There is a lovely path under the cliffs at Strete Gate Beach which is perfect for dog walking. Dogs are welcome here all year and the shingle and grass path is perfect for four paws. Be warned though, the shingle tires out human feet a lot quicker than dog's feet! This is also a great place for spotting some remarkable beach flowers in the summer, including Valerian, Viper's Bugloss and Yellow Horned-Poppy. This is a good long walk with lovely views across Start Bay to Start Bay Lighthouse.
Ness Beach, Shaldon
Ness Beach is reached through an old smuggler's tunnel. It's a picturesque, sheltered shingle beach sloping gently to the sea. A good beach for dogs who love chasing after sticks as Ness Beach always has loads of driftwood washed up on its shores. The Ness Pub is dog-friendly and it is a lovely place to stop for a drink after a long walk. To extend the walk further it is possible to walk along the coast here to Shaldon and even catch a foot ferry to Teignmouth where dogs ride for free.