Short breaks can seem pretty… well, short. And quite daunting if you've never been on a weekend holiday in one of our holiday cottages before. How will you fit everything in? We set out to prove that in just 48 hours you can do plenty, imagine how great your break would be with 72 hours.
Set with the task of exploring as much of Dartmoor and South Devon as I could handle, I planned a meticulous route. As I was driving from Cornwall it made sense to come through Dartmoor on the first day and then see the sights of South Devon on the second day.
One of my biggest tips for short breaks is to plan as much as you can. Look up where you want to go, restaurants and cafes nearby, opening times and maybe a route to walk if you're feeling energetic. Even check the weather so that you can pack accordingly. Of course, you may have to change your plans at the last minute but having an idea about the places you'd like to visit and how much time you want to spend at each stop will keep you moving throughout your holiday.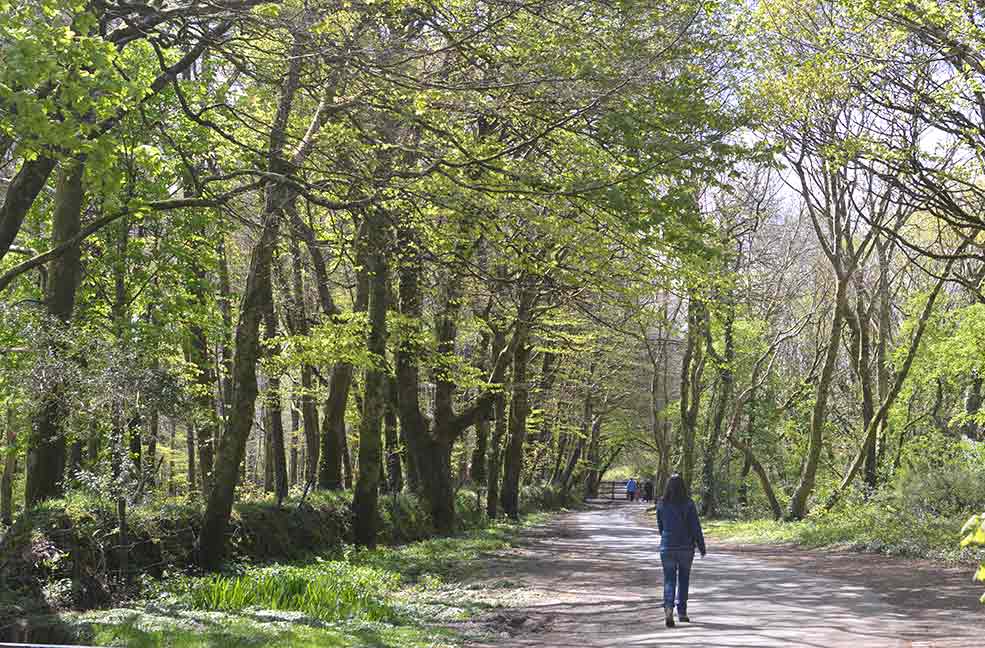 With a plan laid out, I set off on route to my first stop on the doorstep of Dartmoor, Yelverton. This pretty village marks the start of cycling and walking routes into Dartmoor and has some fantastic views across the Devonshire hills and fields. I parked up, hopped out and wandered along the West Devon way as the sunlight filtered through the trees. There were several cyclists who zoomed past, all looking very happy to be out in the sunshine and lots of people walking too. The paths here are very well kept and tend to be fairly flat, making for comfortable riding. Of course, once you get on to Dartmoor you might find a few more hills. After a gentle wander, I headed back to the car ready for the next stop.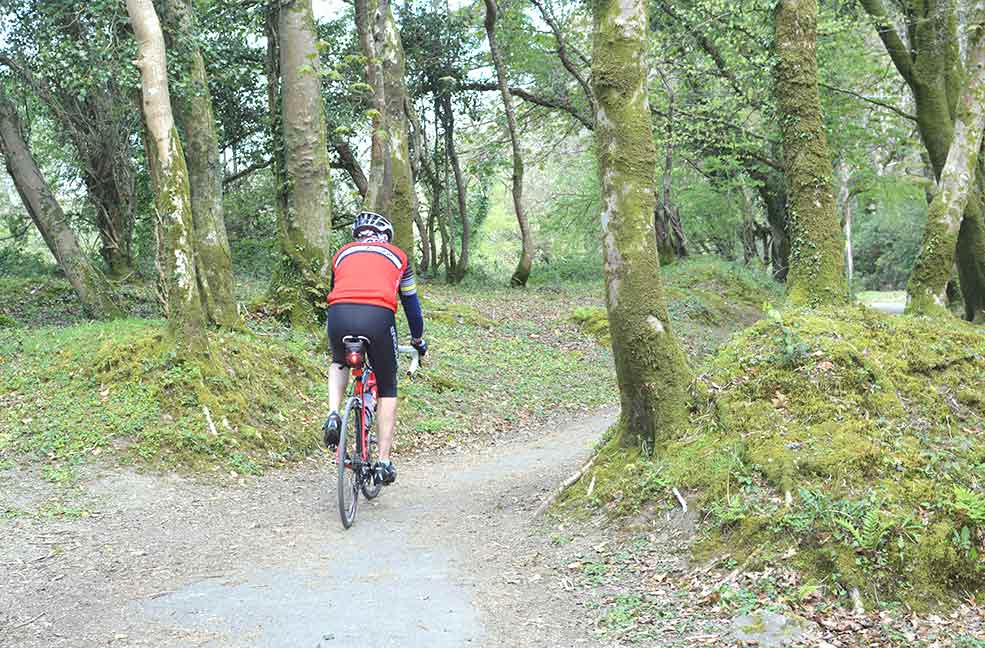 Driving into Dartmoor was absolutely stunning. It's the sort of place that you really cannot describe to people, you just urge them to go and see for themselves. The day I visited the clouds hung low over the hills and the blue sky made me feel like a tiny speck in comparison to the natural wonders around me. I had to stop several times to take pictures. There are plenty of pull ins on the roads for you to stop for a picnic, to snap some photos or to take a short walk up the nearest hill for a better view.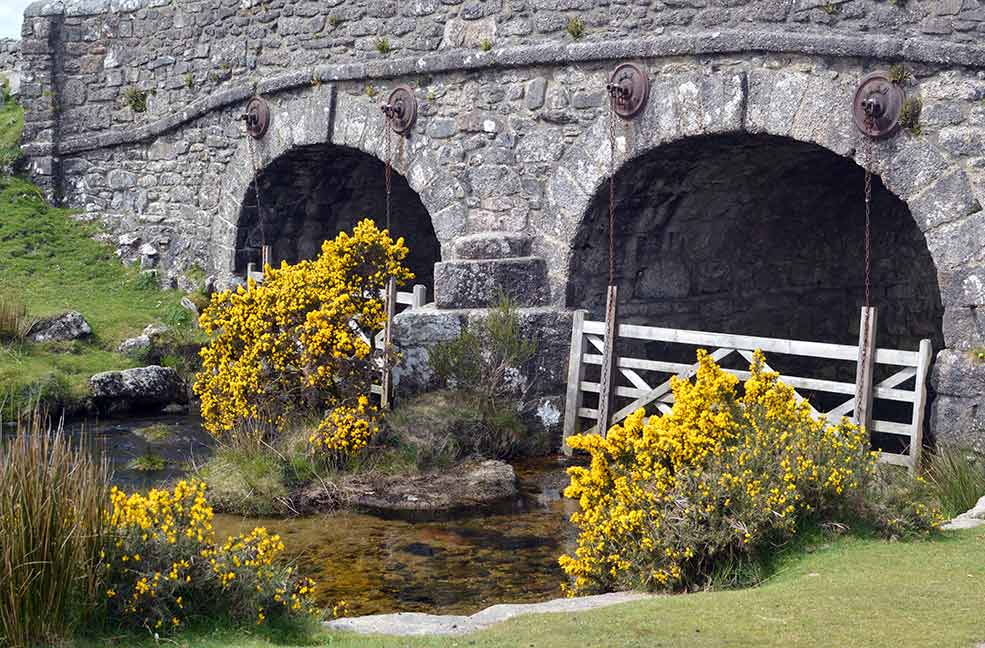 For lunch, I stopped at Dartmeet: where the east and west branches of the River Dart meet. A pretty spot, trees over the river and lots of rocks to clamber by the river side, I decided to stay for a while and enjoy the moment. There's also a little cafe called Badger's Holt, filled with a whole variety of food options and a petting zoo to boot.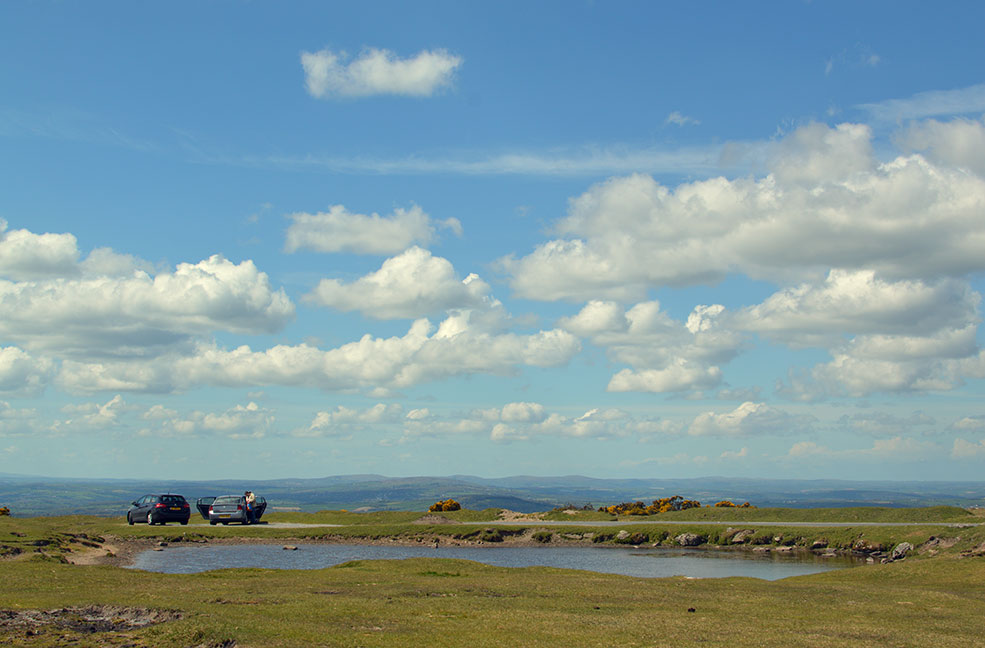 After getting back on the road again, my car meandered through Dartmoor up to Widecombe in the Moor, possibly my favourite place of the whole trip. Widecombe is a small village at the heart of Dartmoor with a beautiful church, a village green and a couple of shops, pubs and cafes. Most famous for the Widecombe fair on the second Tuesday of September, the village is great for those wanting to get around Dartmoor. Walking, cycling and horse riding are great ways to get out on to the moors. If you want to see a little more of Devon, Widecombe has lots of National Trust properties nearby and isn't far from Totnes and Dartmouth.
After a jam packed day, it was time to relax a little and head out for dinner. I met my colleagues at Little Coombe Barn, a glorious holiday home near Dittisham on the River Dart. This open plan glass-sided self catering let has beautiful views across the hills and the owner has put a lot of effort into the internal fixtures and fittings as well as the garden. There is a lake to relax beside and even a children's play area on site so you don't have to worry about keeping the kids entertained.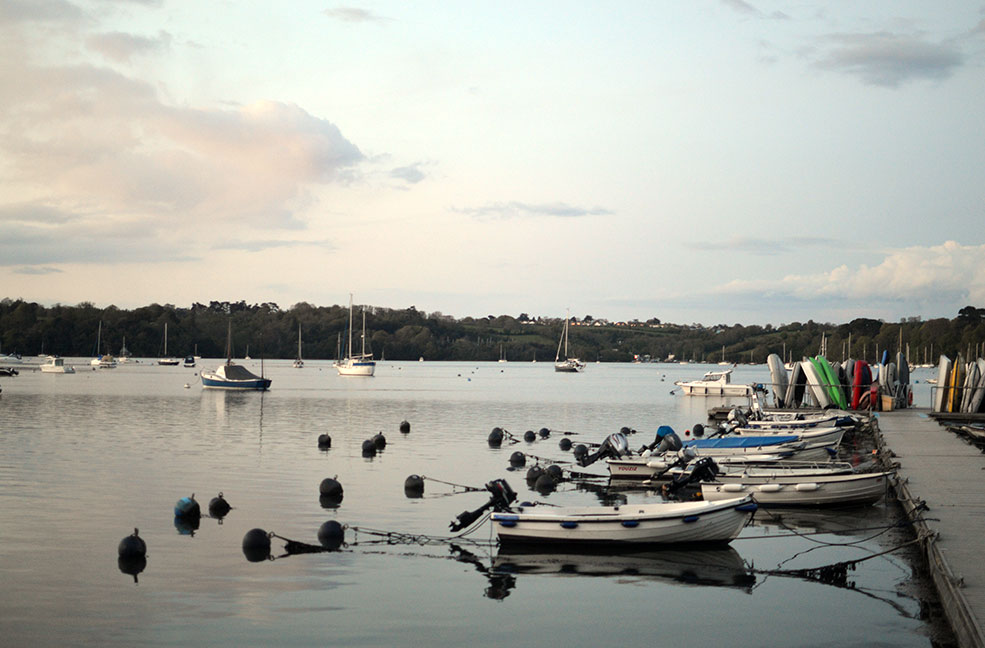 For dinner, we ventured out to the Ferry Boat Inn on the riverside in Dittisham. Also known as the FBI, this pub has heaps of traditional Devon charm and a stunning view on to the River Dart. In the daytime, you can catch the river taxi across to Agatha Christie's Greenway and explore the beautiful house and grounds where Christie used to spend her summers.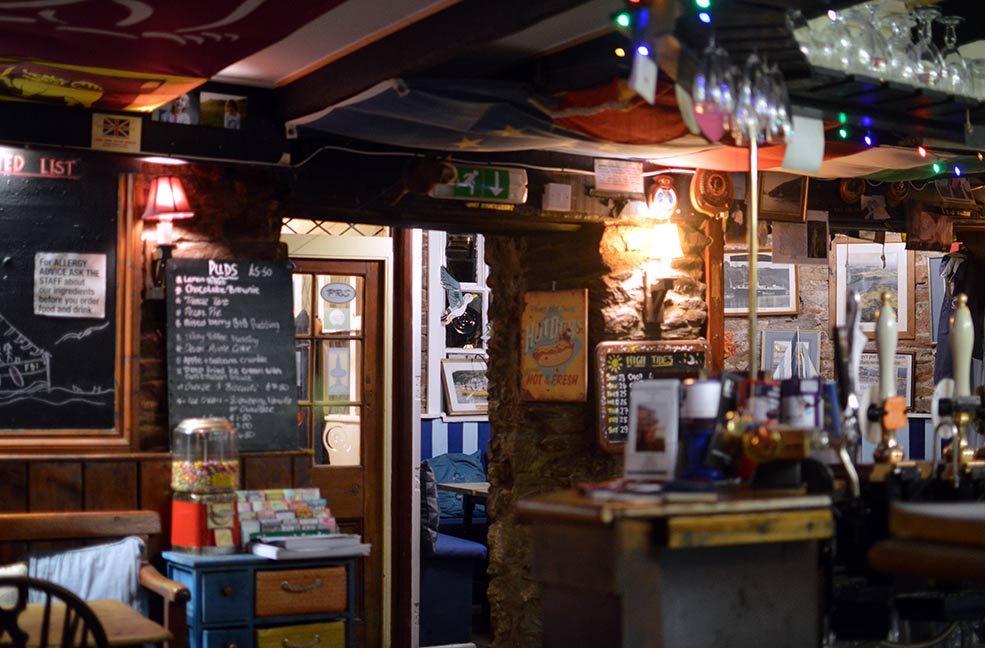 The next day started with the most spectacular sunrise. An orange glow rose across the hills and we were up early to get started on a photoshoot at the Cedar Yurts. I spent a lot of time filming live tours for our Facebook followers and updating Instagram with snapshots of the property.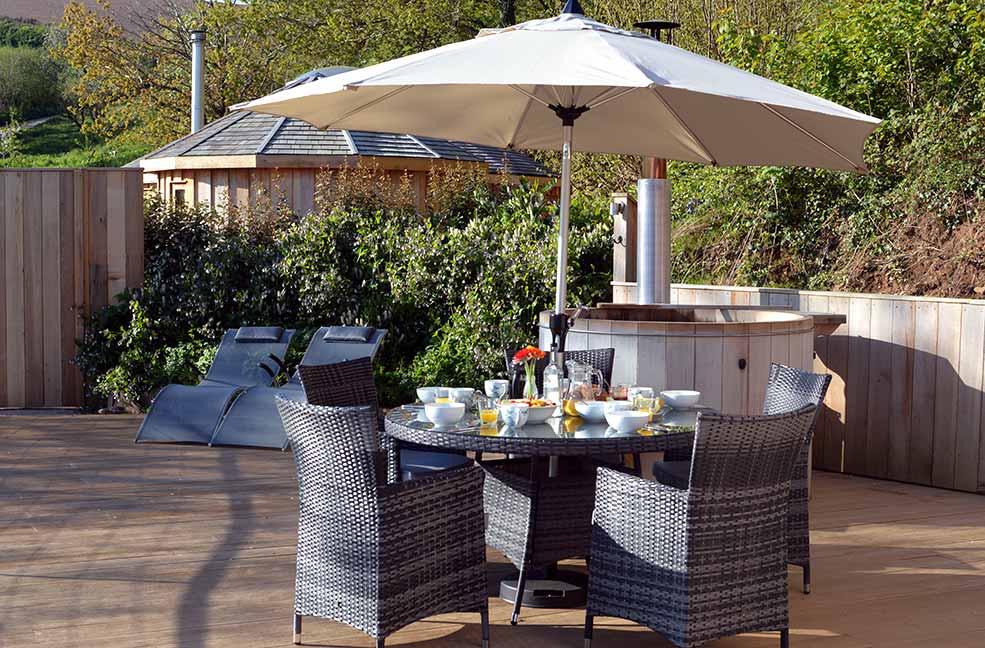 With four yurts on the same site, this is a really impressive location while still keeping privacy for each individual yurt. Each one has a wood-fired hot tub, a wood burner and sleeps up to five people. It was a fun morning preparing the yurts for the shoot and watching as our Classic Glamping team worked their magic.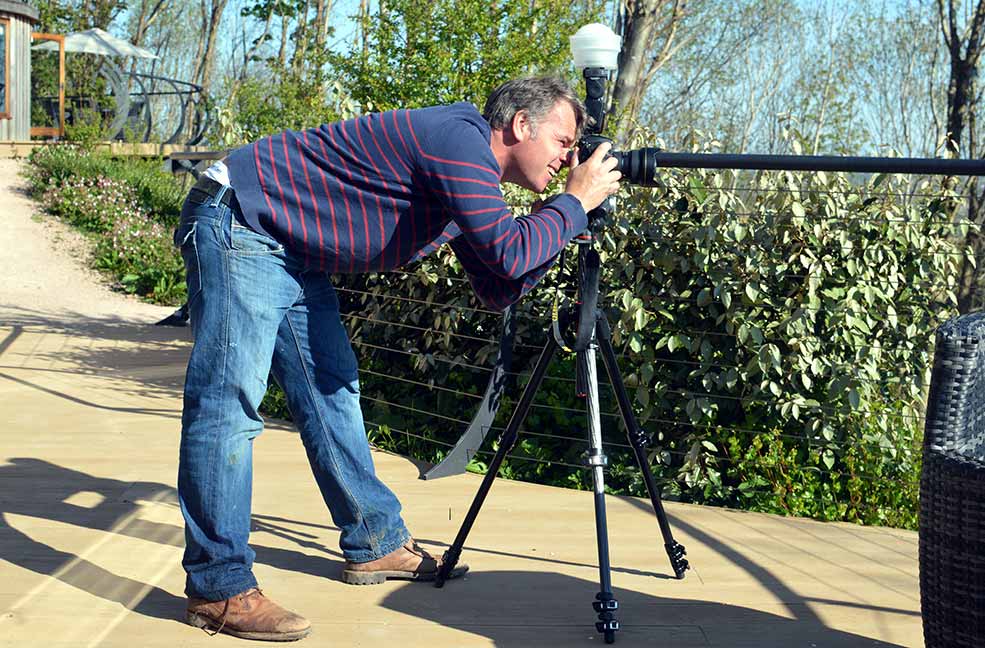 For my afternoon, I'd planned a whistle stop tour of South Devon beaches and coast path walks. Starting at Blackpool Sands.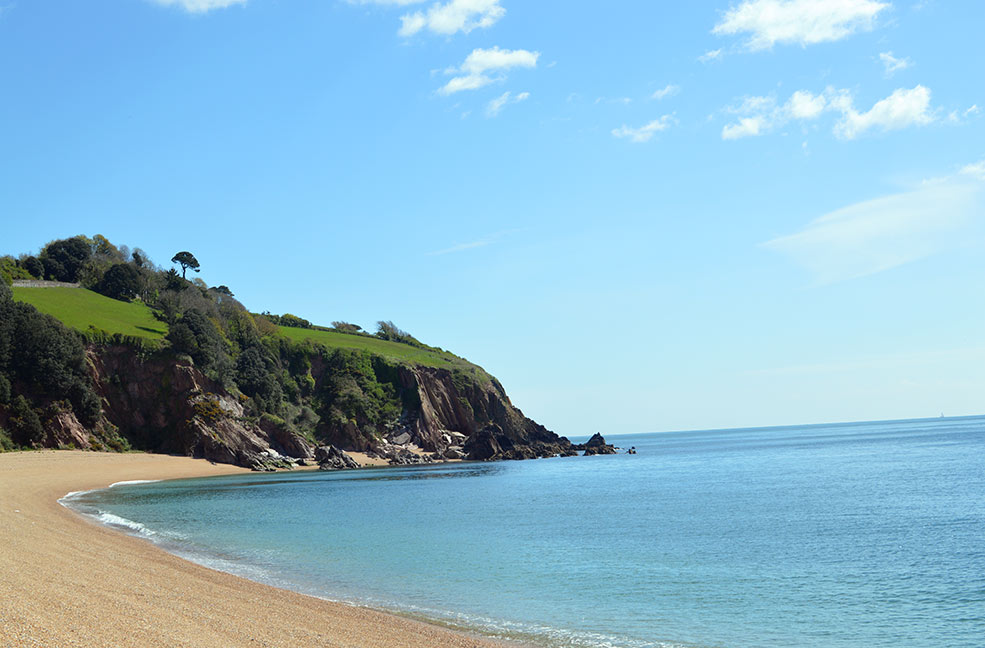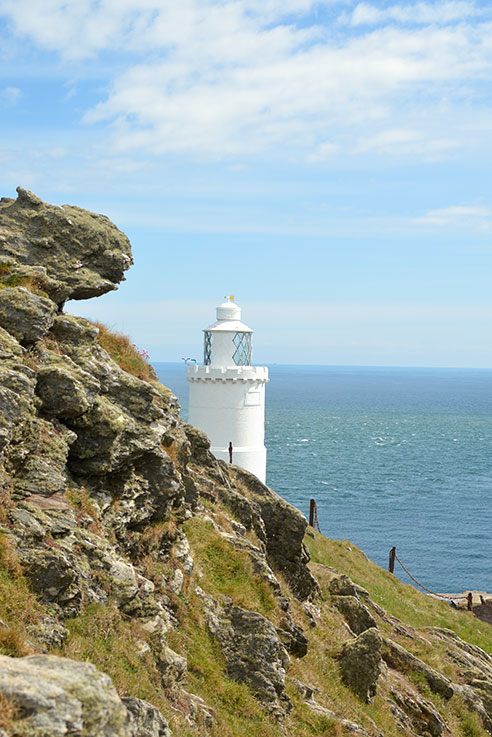 The stunning beach was only made more beautiful by the amazing blue skies. I stopped for an ice cream at the beach cafe before getting back on the road.
Passing Slapton Sands and the neighbouring nature reserve, my plan was to stop at Start Point for a wander to Start Point Lighthouse.
It was a clear day so I could see right along the coast on either side of the lighthouse. After walking down to the entrance gates, I climbed up behind the lighthouse and sat above the path watching the waves. This would be the perfect spot for a picnic lunch with your significant other. If you're visiting with kids, skip the climbing and head for Mattiscombe beach. The path leads off from the same car park and snakes around behind the point to the west.
With freshly windswept hair and some incredible photos, I hopped in the car for one last stop before I headed home. Passing the strongholds of South Devon, such as Salcombe and Kingsbridge, I aimed for somewhere slightly more off the beaten track but just as popular.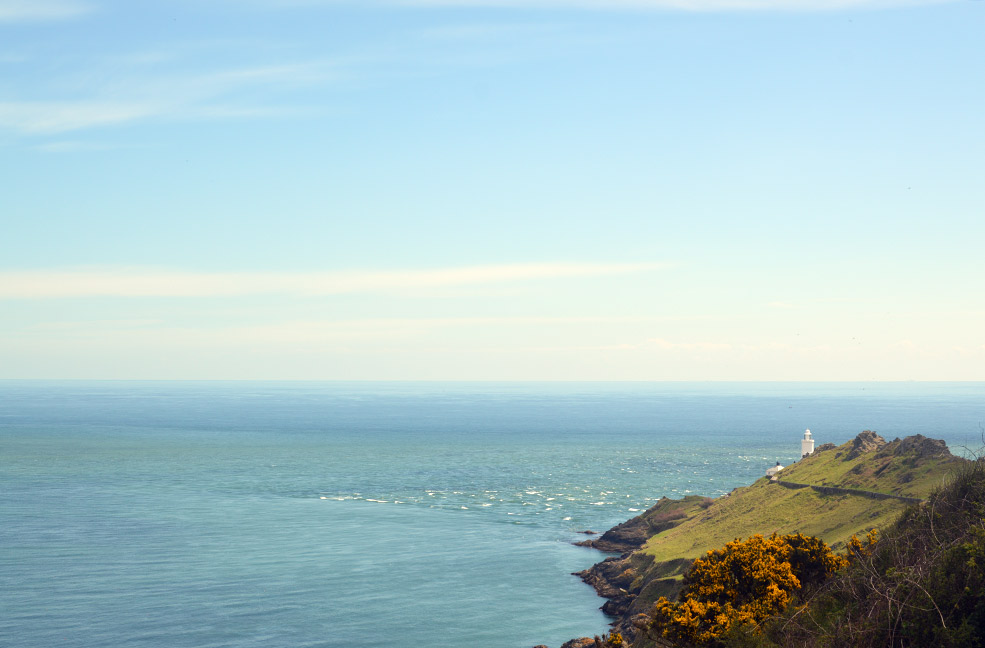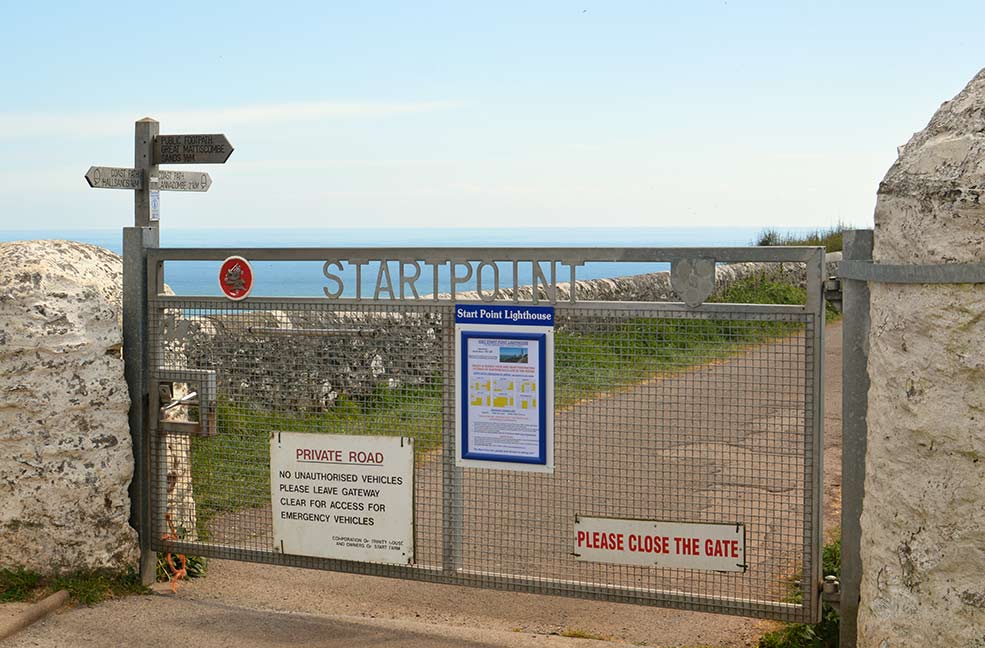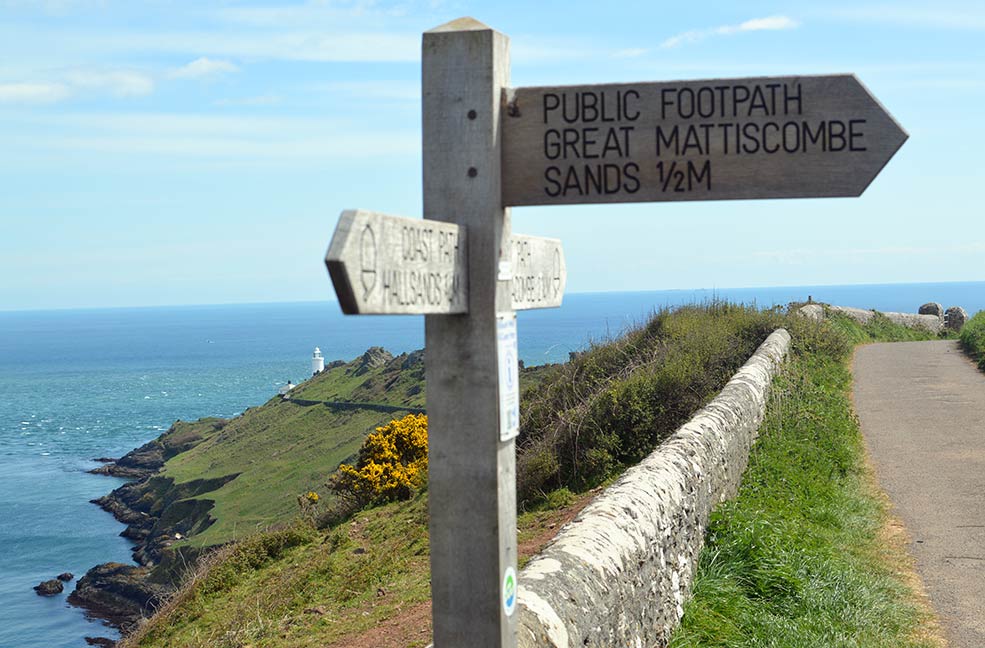 Newton Ferrers and Noss Mayo sit opposite each other on the River Yealm. When the river is high there's a regular water taxi and when the tide is out you can walk across from one to the other. Beware of the rising tide. I crossed the river to Noss Mayo on foot and then went back to find the footpath covered over by the river. I asked around to find that I would need to walk around the river to get back to Newton Ferrers, where I parked my car. The walk was pretty but mainly on the road so not a great for walks with kids. Once returned to the car, I nipped into The Ship Inn for fish and chips before heading home to relax and reminisce over my short (but sweet) visit.