At Classic, we are passionate about caring for our local communities and environments in which we live and work. That's why we are delighted to be supporting Cornwall AONB Trust this year.
Cornwall AONB Trust is a truly wonderful charity, working in a number of ways to protect and enhance Cornwall's protected and fragile landscapes, including supporting local communities, promoting the conservation of the AONB and increasing education of the special qualities of the landscape and its heritage and cultural features.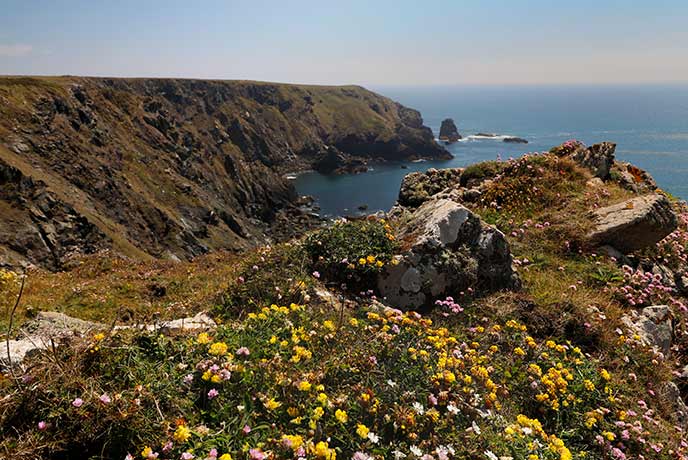 Cornwall AONB covers 12 sections (approximately one third of Cornwall!) and is home to many endangered or rare wildlife, flora, and fauna. The Trust supports local community projects within the AONB area whose aim is to conserve and protect the landscape. One such project is Pemboa Flower Farm, an Environment Landscape Fund project, who are designing a sustainable flower meadow near Helston. Their focus is to create more pollinator habitats by growing a diverse range of flowers, shrubs, and herbs and to support nature recovery, and all the plants will be grown sustainably and organically using a no-dig method for greater carbon capture.
Alongside the flower farm, Pemboa Flower Farm will have several beehives to help to boost declining bee populations. This will be done using low impact natural beekeeping methods. Other sustainable methods including watering the flowers from springs on the land, using solar panels to provide electric and composting plant waste onsite. They are also planning to host workshops on growing and foraging in order to raise awareness of protecting their surrounding environments. We are delighted to be able to donate £500 to support the vital work of Cornwall AONB Trust and Pemboa Flower Farm.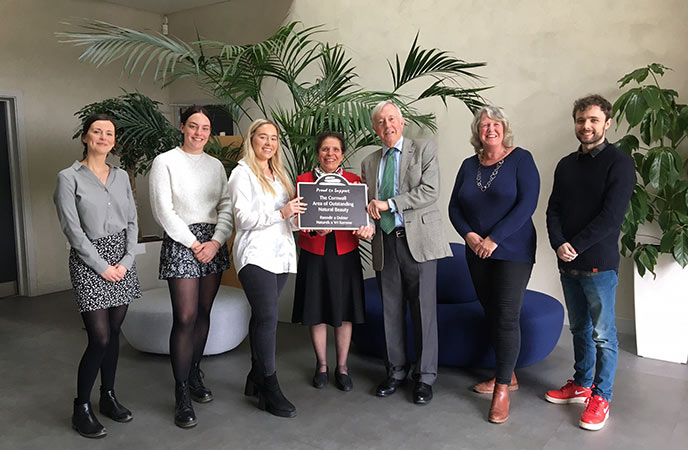 Commenting on Classic's support, Dr Robert Kirby-Harris, Chairperson of Cornwall AONB Trust says: "Cornwall AONB Trust are delighted to welcome Classic Cottages as a Business Supporter. Their generous funding of the Trust enables us to deliver more this year for the protected landscape, and in particular, it allows us to offer further grants for small projects created by local communities, individuals and groups for the benefit of the environment through our Environmental Landscape Fund (ELF). So may I record my thanks to all of you in the Classic Cottages Team." Gitty Ankers, Trustee of Cornwall AONB Trust says: "Many thanks to Classic Cottages for leading the way by supporting us. Their contribution will help us to do more for our beautiful, protected landscape. Let's hope other businesses will follow their example soon. We are blessed in Cornwall with a unique landscape that we need to protect for future generations."
If you'd like to find out more about Cornwall AONB Trust's inspiring work, click here.