Here at Classic, we all love the beautiful coast path walks on our doorstep, from the far reaches of Cornwall through to Dorset, and that's why we are delighted to be supporting the South West Coast Path with their Mile Maker campaign.
Starting at Minehead in Somerset, continuing along the coast of Devon and Cornwall and finishing in Poole in Dorset, the South West Coast Path is 630 miles long and an essential part of the tourism industry, attracting thousands of visitors every year. Alongside this, the coast path is important for many locals, using the coast path for daily dog walks and exploring their local area, as well as providing a peaceful place to relieve stress and provide a boost to the mental and physical wellbeing of all who use it. Sadly, the coast path faces a few different challenges, including the impact of increased footfall, coastal erosion, and rising sea levels, resulting in an increased need for support to take care of it. That's where The South West Coast Path Association comes in. As a registered charity, the association has been set up to maintain and improve the path and help to protect it for all to enjoy.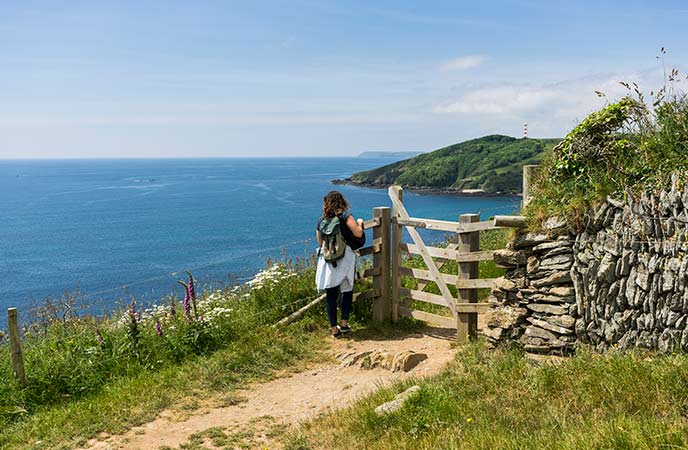 Whilst our head office is based in Hayle in west Cornwall, we also have team members and offices based in Devon, Somerset and Dorset who regularly use the coast path. And as Mile Makers, we are so pleased to be able to donate £1,400 – the amount it costs on average to maintain a mile of the coast path for a year.
Commenting on Classic's support, Julian Gray, Director of the South West Coast Path Association said: "It's fantastic to see locally based companies recognizing the importance of the South West Coast Path to their business, their customers and to the tourism economy and joining with us to help care for this amazing environmental asset. We're delighted to welcome the team at Classic Cottages as Mile Makers and thank them for supporting our charity in its mission to protect, care for and share the Path."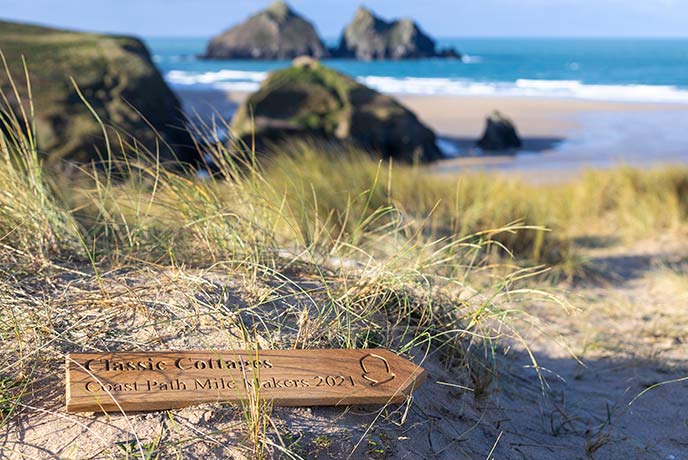 We were delighted to receive a bespoke Mile Maker sign hand-crafted by a local carpenter from the team at the South West Coast Path Association and are very proud to support a charity which is so close to our hearts.