It's obvious at first glance that you're going to have a great holiday at Coombe Lodge; as the pictures show, it's a holiday destination that will leave you wanting for nothing.
It reminds me of that wondrous playhouse Queen Victoria had built for her children on the Isle of Wight – and this place more than fits the bill for princes and princesses. We'll leave the ladies at Luxury Travel Diary to walk you through what they thought of the accommodation in their Classic Cottages Coombe Lodge Review, but what's it like to holiday in the Quantocks?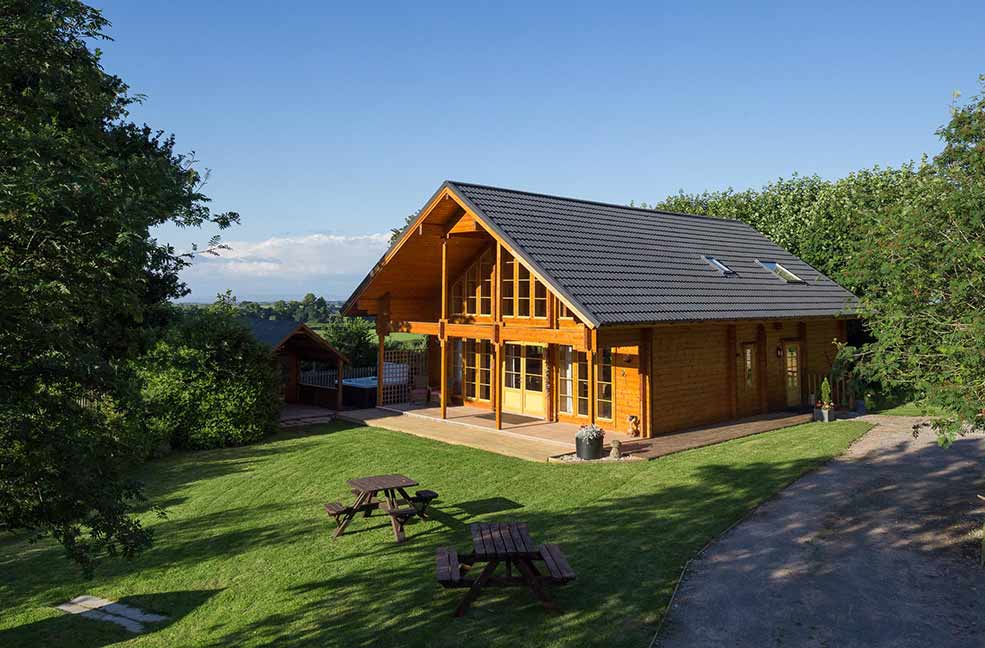 It's an exotic sounding name for a holiday destination – not many start with Q, but it comes from 'Cantuc', the Celtic for circle of hills. So immediately you can form a picture of the landscape in these parts; the undulating scenery stretches far inland from the sea, giving rise to every type of beautiful countryside you could wish to explore, from seascapes to wooded valleys and hilltop panoramas. The bedrock and geology has meant settlements are fewer, which is to the advantage of visitors and locals alike who make the most of the natural environment with artisanal ways of life and farming communities.
The Quantock Hills were the original 'Designated Area of Outstanding Natural Beauty' and are preserved by many charities, businesses and conservation groups, such is their significance. It is no wonder it is such a popular place to stay for outdoor enthusiasts:
Walking in The Quantocks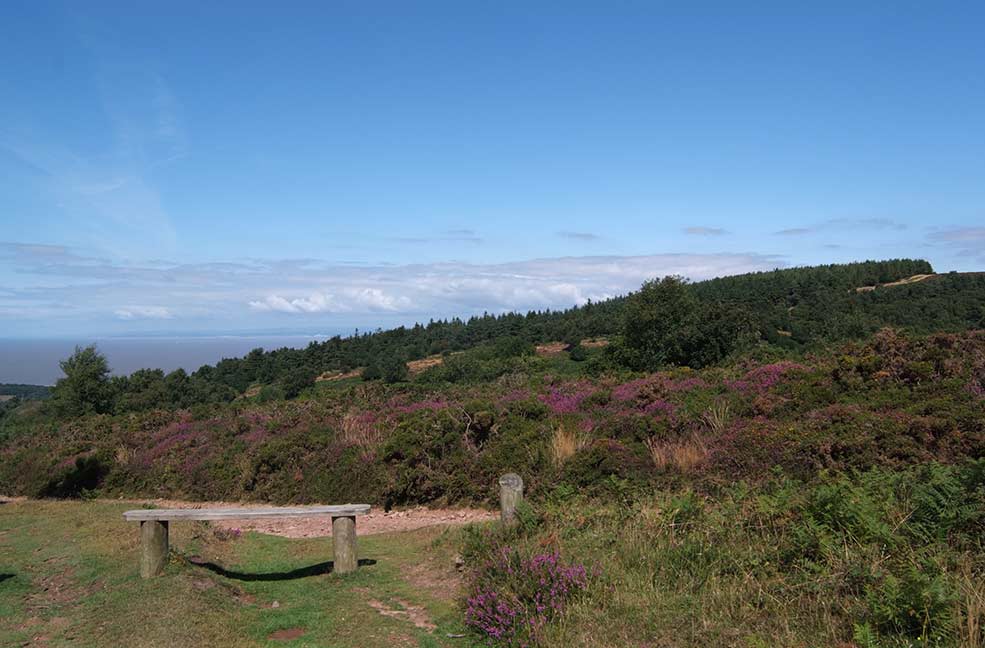 Miles and miles of open countryside await your exploration, whether you're an avid hiker who'll nip up those hills in no time, or a gentle stroller of country lanes and wanderer of villages. There's many a published trail to follow if you'd like historical guidance, the most famous being The Coleridge Way, set up by the Exmoor park authorities in memory of the poet Samuel Taylor Coleridge (who lived just down the road from Coombe Lodge in Nether Stowey). It's a bit of an epic route from Nether Stowey across 36 miles of Quantocks, Brendon Hills and Exmoor to Porlock on the north coast. Perhaps one to tackle over the course of a few holidays?
There's also the more recent Quantock Greenway, a footpath that follows a figure of eight around Triscombe, over the hills from the lodge in a westerly direction. It's also nearly 40 miles long in total though, so how about a little breather?
The Nether Stowey, Friarn and Over Stowey Walk is a great way to spend an afternoon exploring the local town. It's under five miles and takes you on a circular tour that starts with an amble up Castle Mount to take in the views then wanders through the local countryside and woodland to bring you back into the centre of Nether Stowey. Pack a picnic and let yourself lose a few hours to the locale.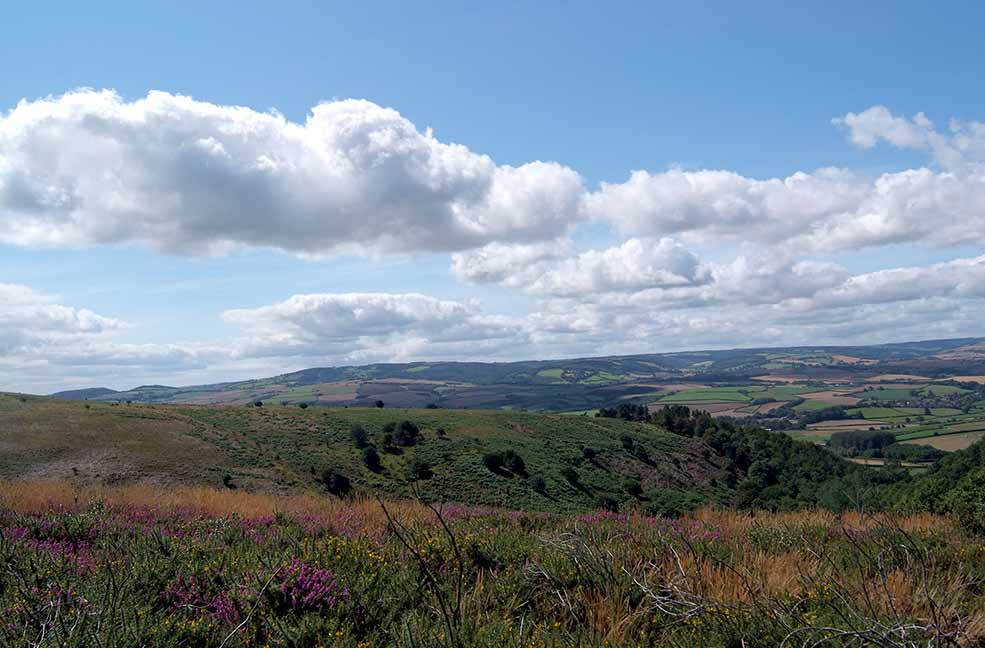 Horse Riding in the Quantocks
If you're greedy to take in all the sights, but time (and your legs) won't allow, let a four-legged friend of the equestrian variety help you out. Horse riding in the Quantocks is a memory-making holiday activity for all the family with schools providing experiences for all ages and abilities. From the little ones first seat in a saddle to convincing granny and grandad they're not too old to get their leg over, it will be a talking point for many years to come. So saddle up, Coombe Lodge is ideally located for getting out on the open moorland, footpaths, bridleways and ancient drovers' tracks. It's amazing the difference in the views from just a few feet off the ground on a horse's back. Take them to the top and gaze for miles – who can spot Wales?!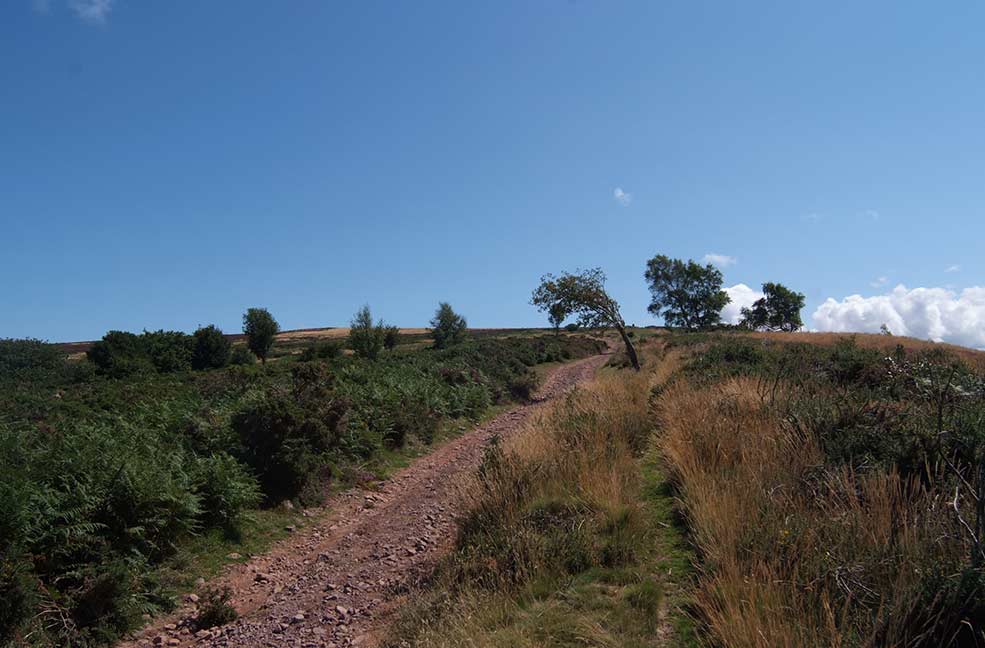 Attractions nearby
There's a lot of history in 'them there hills'. You should definitely visit one or two of the local heritage spots; designate a day and bring your National Trust pass.
Closest to Coombe Lodge you'll find Coleridge Cottage, a Grade II* Listed National Trust site in nearby Nether Stowey – an easy find to start you off. But don't stop there, Fyne Court in Broomfield is another National Trust gem that is run by the Somerset Wildlife Trust. It's a nature reserve with beautiful grounds surrounding the visitor centre and original house.
Keep an eye out on your explorations for interesting ancient architecture – the churches are particularly nice in this part of the world with fine examples at Kingston St Mary and St Giles in Thurloxton, and travel to sites such as Hestercombe House near Taunton that has particularly nice gardens and includes a biological Site of Special Scientific Interest as well as a Special Area of Conservation.
Country living at Coombe Lodge
All that fresh air is tiring so it's a good job you don't need to leave your holiday cottage to enjoy the great outdoors. There's plenty of space at Coombe Lodge to relax with the bonus of a hot tub and sauna to really lift the weight of the world. Set in the most picturesque of Quantock countryside, there's no reason you wouldn't want to leave the car keys pocketed for the duration and just enjoy time together on the farm. Beautiful views abound, animals frolic and you can just get on with being with friends and family. Make it all the more memorable by bringing all your loved ones – they can stay in the on site Shepherd's Huts, Lamb's Tale and Duck's Puddle!
If this sounds like your ideal holiday and you like what the ladies at the Luxury Travel Diary had to say about the place, go pick some dates to reserve your holiday at Coombe Lodge.