Orchard Barn has had a deserved place in our portfolio for many years now and it's still as fresh and welcoming as the day we found it – as The Globe Trotter found when they stayed recently for A Wonderful Holiday in Cornwall with Classic Cottages.
It's a wonderful family-friendly setting for four, but equally a romantic bolt-hole if just the two of you want some time away together. Set in the countryside of far west Cornwall, the barn is in easy reach of many a hotspot; Porthleven harbour, St Michael's Mount (great proposal backdrop) and with the train station just in St Erth you can hop over to St Ives in a picturesque instant.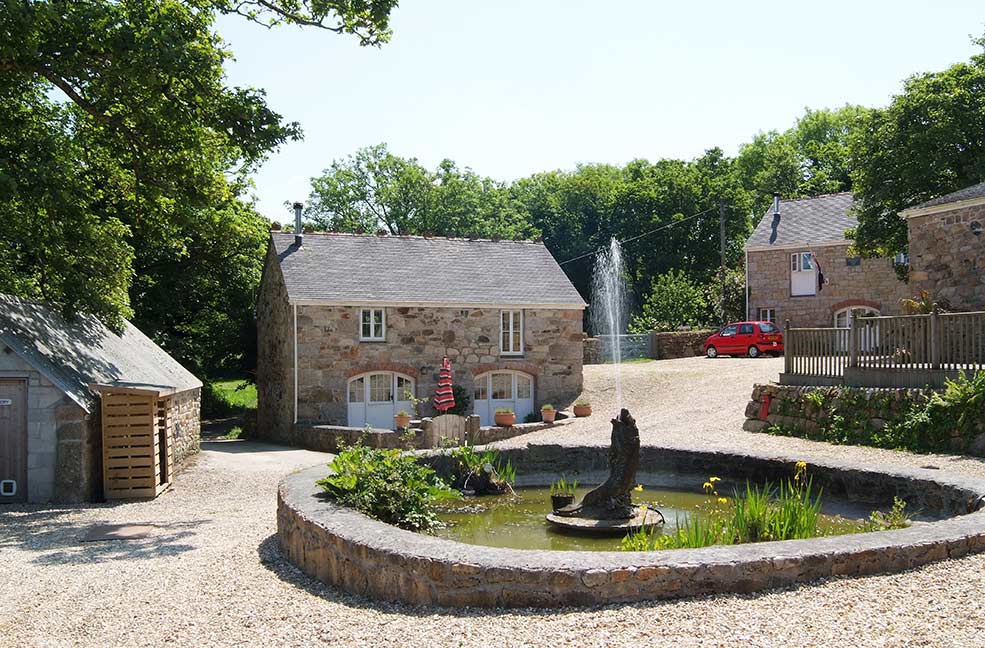 Globe Trotter goes into wonderful detail about staying in the cottage itself, with plenty of pictures and opinions, but what would you do with your time when on holiday in West Cornwall?
When you're based at Orchard Barn, there are several coastlines to choose from; head north to the wide open sands above Hayle – Gwithian Towans is well-known for surfing but also for it's sheer size in comparison to the more cove-like beaches at this end of the country; head west for tropical coves that are tricky to get to but worth it for the seclusion, or get among the throng past the Minack Theatre to see why so many people flock to Porthcurno; head south to the fishing coves of the Lizard peninsula or east to the family-friendly safety of the south coast around Falmouth Bay. You're under half an hour from a bit of sand no matter what direction you head off in.
Its central location means day trips to the big attractions are a must; St Michael's Mount is around three miles away and if you haven't been, be prepared for the big reveal. The first time you drive into Marazion (from the east side is best) and the roadside hedge disappears to reveal the sea and the magical fairytale view of the Mount is something that stays with you if you're not expecting it. The pretty little town of Marazion is easy to spend a day in, whether strolling arm in arm before a pub lunch, and skipping over the causeway at low tide, or playing with the kids on the big beach and finishing up in the seaside play park. There are great coastal walks in either direction too.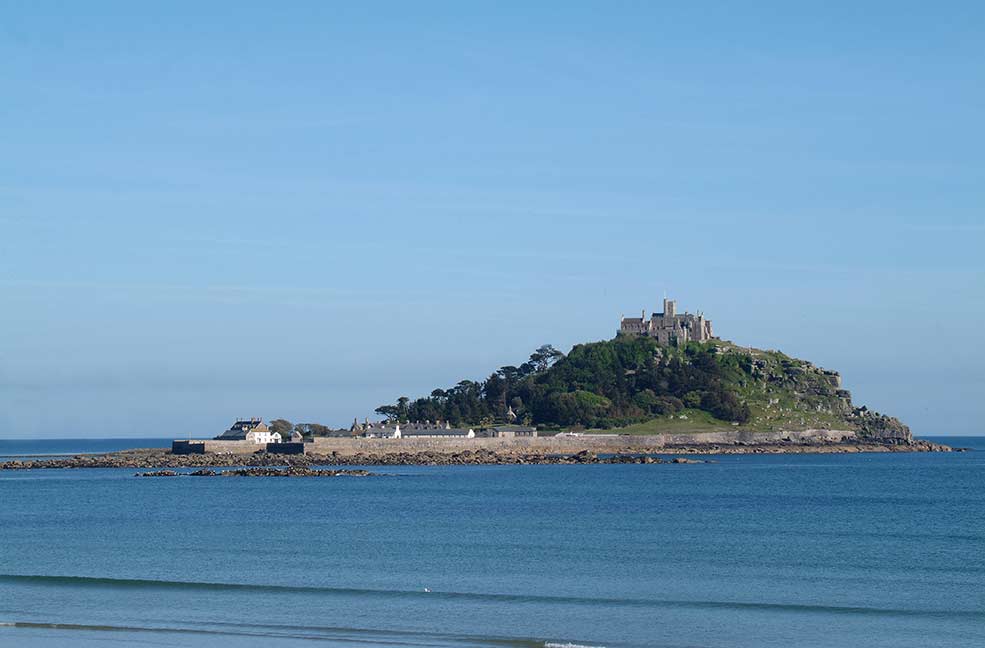 A bit further away, but worth the drive west, is the Minack Theatre. There's nothing quite like this cliffside amphitheatre, hewn by hand out of the rock by a one-woman team and her wheelbarrow-pushing gardener. Try to catch an all-weather performance here if you can, else you can still visit for photos and a picnic on your way down to the famous Porthcurno beach. The roads around here weren't built for peak season enthusiasm, so go early or late in the day.
You can't stay this close to St Ives without a visit – it's so popular for good reason. Don't drive in – it's a nightmare if you don't know what you're doing. Get the train. The Lelant Saltings to St Ives section of the journey is an attraction in itself, and if you pick a seat on the right-hand side of the train (to St Ives) you'll be treated to idyllic views – I just wish they'd clean the train windows more often! Actually, drop the phone/camera. Relax and enjoy.
Once in St Ives, Porthminster Beach Cafe is much touted – if you can bag a terrace table and take your time, it's a memorable experience. If it's really busy or you've impatient little ones, opt instead for one of the many fantastic little eateries nearer the harbour front. Just watch the ever more arrogant seagulls.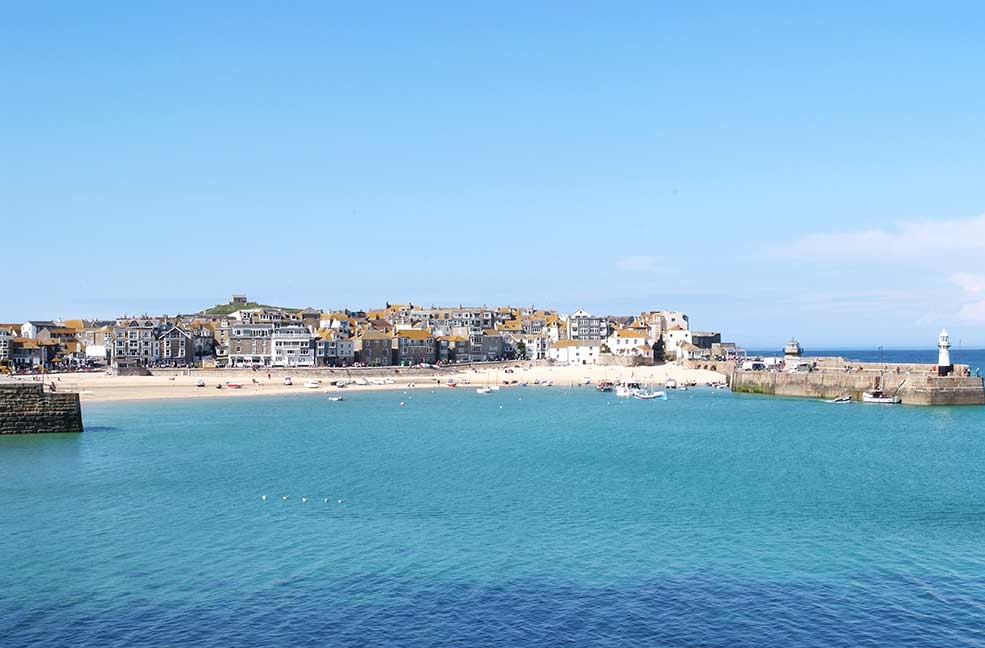 If you prefer to stay a little closer to your home-from-home, the surrounding farmland offers endless country walking, with the wooded valley of the River Hayle practically in your back garden. And we thoroughly recommend at least one pub lunch – the local villages offer up plenty of options to find your favourite. Start at The Trevelyan Arms in nearby Goldsithney, a dog-friendly, easy-to-get-to, central village pub that the locals like to go to (always a good sign).
Orchard Barn is perfect for a tucked-away, rural retreat in the West Cornwall countryside, but within easy reach of everything you could want in a more active holiday. If Globe Trotter's experience has left you longing, have a look at availability for a holiday in Orchard Barn.