There's definitely something a little bit different about this barn conversion. There's been a plethora of bog standard doer-uppers coming on the market in the past decade thanks to TV programs showing you how it's done. But not everyone gets it right.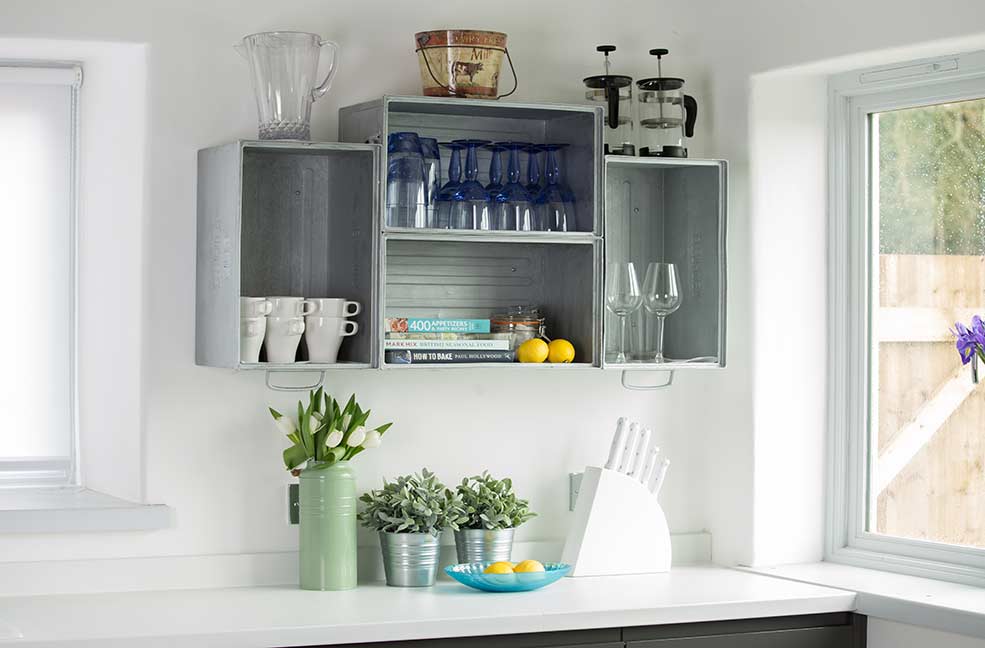 The Cow Shed stands out among its contemporaries for all the right reasons. We'll leave the ladies over at Luxury Travel Diary to give you their detailed Review of The Cow Shed, in case you think we're biased, but it's quite obvious from the pictures that this place is a little bit extra. We particularly love the attention to detail in the upcycled light fittings and ingenious reuse of other farm-related items into everyday objects. So the property is quite special, but that aside, what's it like to holiday in the Blackdown Hills?
This inland area straddling the Devon and Somerset border has an interesting geology in that you can find fossils of sealife – the land is made up of a type of green sandstone formed from shallow marine sediment. And it makes for some interesting rock formations. The Blackdown Hills are sparsely populated – there are no towns within its boundary, and mostly farming thanks to the terrain, so perfect for a rural retreat and exploring the south west countryside. A lot of the area is designated Sites of Special Scientific Interest, with protected grasslands, heathland and meadows home to rare and special flora and fauna. If you're a nature lover, this is a holiday destination for you.
It's going to be great for walking around here, with nature reserves and beautiful views (please be respectful and stick to paths); Staple Hill, Otterhead Lakes, Bishopswood Meadows and Blagdon Hill spring to mind.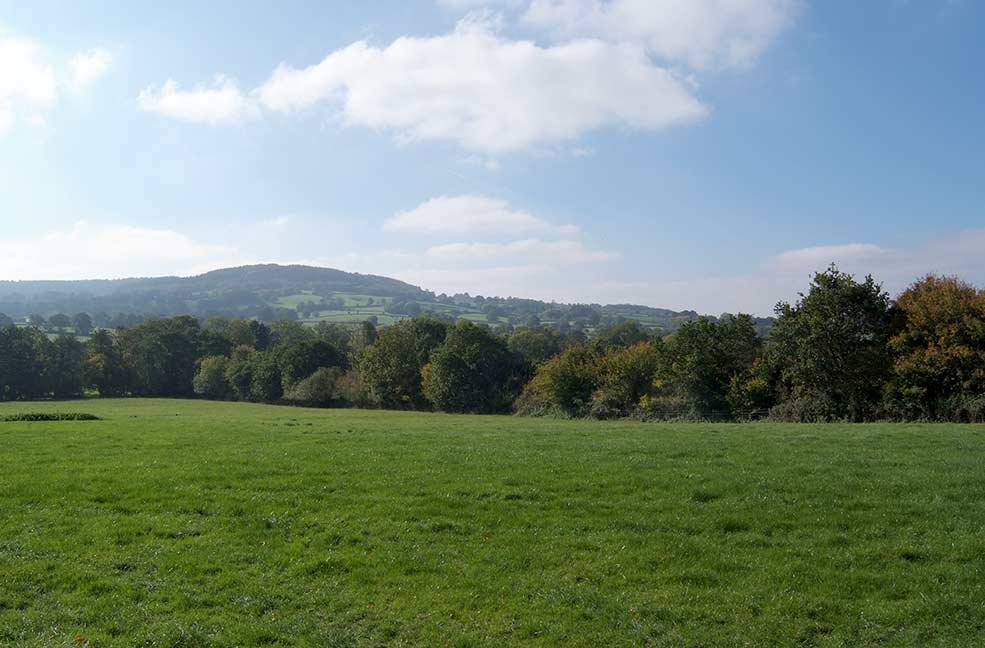 To make the most of the great outdoors around The Cow Shed, take a little trip over to Castle Neroche, an impressive Iron Age hillfort a couple of miles away at Blackwater. There's plenty of historical stories to learn about, but you should come here for the views alone – walk out to the Castle viewpoint and gaze in awe over the vale of Taunton – the natural escarpment forms the edge of the Hills and is some 900ft above sea level. Beautiful forest walks are a nature lover's wonderland and will take a good photo at any time of year.
Given the landscape and remoteness, a lot of historical sites are well preserved and worth visiting with evidence of Iron Age structures and even prehistoric remains to encounter. Seemingly random structures such as Culmstock Beacon sit on hilltops and are great for playing guessing games with little ones – what do you think these stone huts were used for?
A little further afield, the impressive monastery at Forde Abbey has breathtaking gardens and ancient architecture from the 1100s. It's exquisite, with fascinating interiors and a modern cafe cooking food from the estate for a leisurely lunch. You can even buy plants and they often hold events in the grounds such as the garden harvest festival in September.
For a more leisurely holiday in your home-from-home, treat yourself to lunch out with languorous self catering options of an evening. Pub lunches are the name of the game in these parts and the Candlelight Inn is just down the road from The Cow Shed. It's a well-loved, modern country pub with good locally sourced food and a warm welcome, a cosy and relaxed atmosphere for a chilled drink.
If you've a designated driver, in a five mile radius there are 'pubs with views' such as the Half Moon Inn at Clayhidon or, in the opposite direction, The Cotley Inn with its raised terrace. Something worth travelling for may be The River Cottage Canteen and store, just under ten miles away near Axminster. This much televised destination can get quite busy so arrive early to avoid disappointment. If you miss out on a table, stock up in the deli and create your own feast in The Cow Shed kitchen, inspired by the nearby River Cottage HQ cookery school.
For more inspiration further afield, read our Things to Do in the Blackdown Hills, otherwise head over to The Cow Shed to start planning your next holiday.