Get your Christmas food delivered straight to your door with these local food box companies based in the South West. Make it a magical festive season with something a little bit special for your Christmas dinner.
A self catering cottage is the perfect option for a Christmas holiday. Explore a new place together whilst enjoying each other's company with the added bonus of a private, comfortable place to rest at the end of the day. Get away from the stresses and strains of being at home and make the most of the festive season with the people you love most, whether that's family, friends or your significant other.
If you're planning on heading away for Christmas, don't forget the essentials. Take a look through Notes and Stories to browse our hints and tips, guides and recipes for spending Christmas and New Year in the South West. But when it comes to this time of year, obviously food is the most important aspect. You want to have the best spread ready and prepared for the big day. This can be a little more difficult if you're staying somewhere that you're unfamiliar with.
Your best option is to order your food online and have it delivered to your holiday cottage on or after your arrival date. With many supermarkets taking online orders, it's really easy to get your food organised. But if you'd like something special for this magical time of year, go for some local produce that can also be delivered directly to your door. We love West Country Hampers and the Cornish Food Box Company.
For those looking for some extra treats to add to the table, West Country Hampers offer a great choice of hampers with a good selection of produce. Everything from candles to blankets to jams are on their website. And when your order is delivered it all arrives in a beautiful hamper or box for you to keep. Of course, hampers make an amazing gift for Christmas too. There's everything from pamper hampers to ale hampers, so spoil the special people in your life.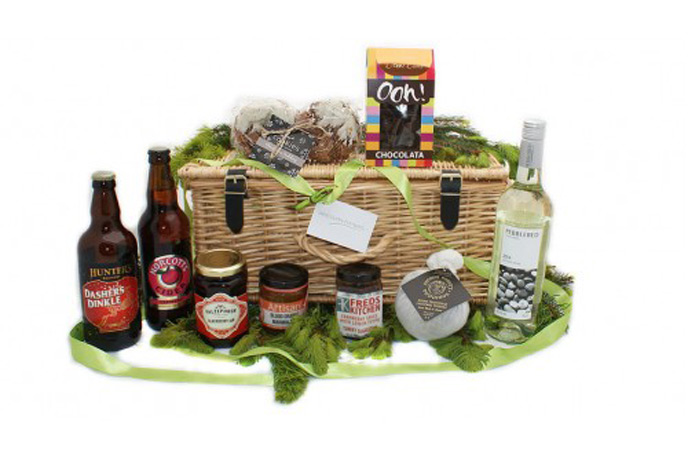 Order a full blown turkey and all the trimmings dinner from the Cornish Food Box Company. With options for dinners with or without the turkey, just the vegetables and even for vegetarians, there's something for all self catering cottages. Along with Christmas cake and all the extras you could possibly dream of, Cornish Food Box offers a whole host of choices to cater for all your Christmas dinner and Christmas holiday needs.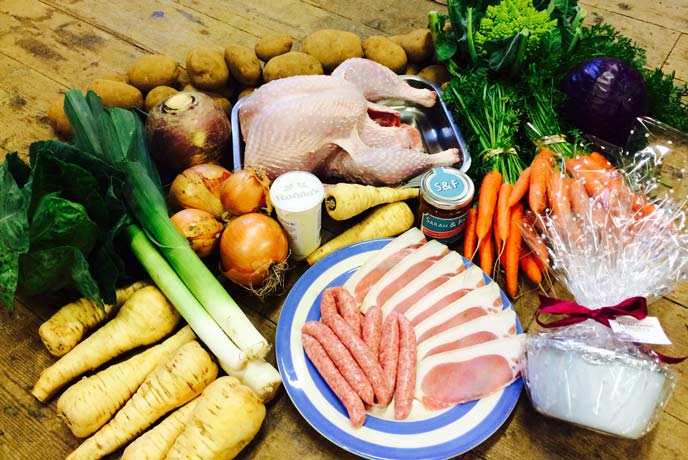 There's still time to book a holiday cottage for a magical Christmas in the South West.