After all the partying and socialising, it can be hard to know what to do in your spare time around Christmas and New Year. It's too easy to stay in. Get out and make the most of your stay in Devon with some of our favourite activities.
The stockings have been emptied and presents unwrapped, it's time to start thinking about next year. But before you head back to work, take a moment to thoroughly enjoy your Christmas and New Year break in Devon. You've probably chosen the perfect holiday cottage to spend this special time with your nearest and dearest. You've popped the champagne and celebrated in every which way. Make sure to bake some leftovers recipes to share with the family and have a go at some festive recipes with the kids. Join in the festivities across the county with a Christmas market or another festive event. In the (few and far between) quiet moments between partying, why not get out and about to explore Devon?
Take a breath of fresh air and blow away the cobwebs with some lovely visits to various places across the county. There are plenty of secret spots in Devon that you may not have visited yet. Why not use your New Year to discover new places whilst enjoying your usual favourite haunts? Devon is a great place to explore with all your friends and family so find something that everyone can do and get out there.
Start the New Year how you mean to go on: making time to look after yourself and those you love.
Walking (or cycling or trail running)
Devon has a wealth of countryside where you can enjoy a range of outdoor pursuits. Of course, the classic New Year's Day walk is the usual option for something to do on the first day of the New Year. But why not try something different? Pack up your mountain bikes or bring along a pair of sturdy trainers and do something a little more pulse-raising. Cycling is a great activity to do as a family. There are so many trail options across Dartmoor that you don't need to be an Olympic athlete to enjoy this adventurous activity. Trail running is another alternative for those who are happier with their feet on the ground. Enjoy the beauty of Dartmoor (and go easy on those aching joints) with a trail run to blow the cobwebs away.
The South West has this strange tradition of hopping into the freezing cold ocean on New Year's Day. So grab your bathers (no wetsuits allowed) and head to the nearest beach to join in on one of the biggest New Year traditions. Emerge from the sea red like a lobster and feel last year's worries melt away as you dry off.
Cook up a storm
If you've been practicing your leftover recipes but feel like you might want to take your culinary skills to the next level, look at booking on to a cooking course. River Cottage cookery school in Axminster offer some lovely one day courses that you can do whilst on holiday. Alternatively, send this blog to your friends and family explaining that you're going away to Devon for New Year and they may just get the hint that this could be a great gift.
Spending that Christmas money
I love a good sale. For years I have held the title in my family of Queen of the Boxing Day sales. I will be there every year, without fail. Because you can actually find some really good bargains. Exeter is a shoppers paradise if you're looking for high street shops in Devon. If you're visiting Devon before Christmas, take a look at the annual Christmas market for some Christmas treats.
Getting organised for the New Year
Now that all your Christmas plans are out of the way, it's time to start looking forward. A break at New Year is the perfect time to gather together your thoughts to make plans for spring, summer and even next Christmas. Planning the rest of your holidays now will mean that you'll have your pick of our wonderful properties throughout Devon, beating the rush and ensuing stress of leaving it until last minute.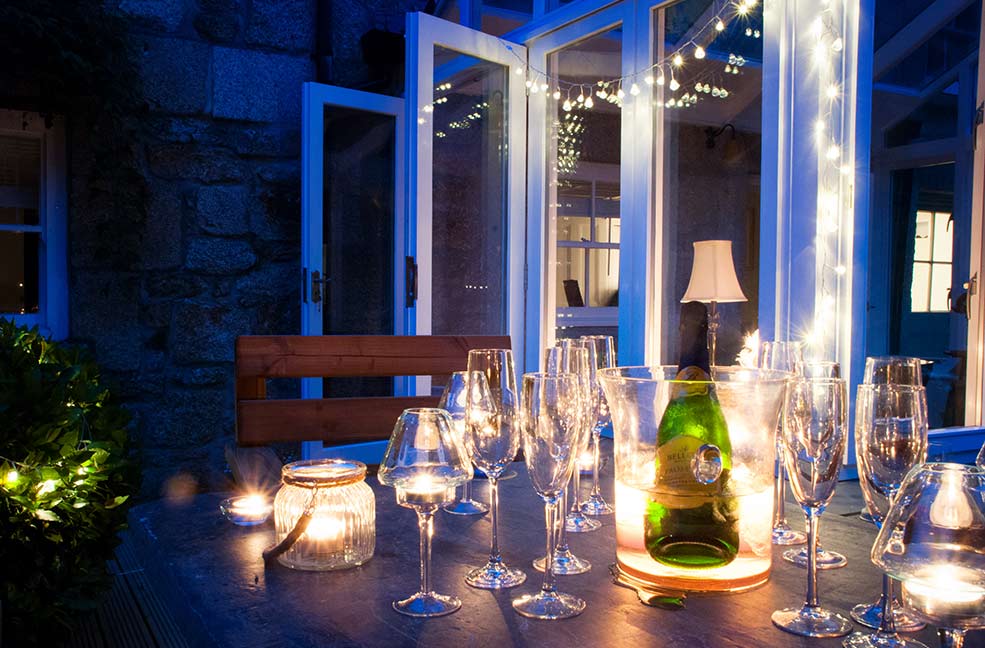 Don't forget that we have a huge collection of properties throughout the South West so why not try a trip to Hampshire or Dorset to mix up next year?