This may be your first Christmas or your fifth Christmas staying in a holiday cottage. Either way, don't get flustered in the festive chaos with our top hints and tips to make the best of your self catering cottage this year.
You've booked a beautiful cottage, told all your relatives that you'll be away over the festive season, gathered together a basic plan for your time away; you're ready. But have you thought about the finer details? Of course, the Christmas dinner is a big part of your break away but rather than finding a local pub to book for Christmas day, use the kitchen in your holiday cottage. Get together and cook the turkey, veg and roasties as a family, make magical memories from dawn 'til dusk. It'll be so enjoyable that you'll never want a Christmas at home again. But where will you get this food? How will you cook it? If you like a Christmas day walk, how do you find the best one?
When it comes to clarifying these questions, we've got you covered. Here are our top hints and tips for a self catering Christmas.
Check out the oven
Our cottages have different features depending on the taste of the owner. This makes for some wonderful characteristics in your holiday let. It also means that kitchen facilities vary when it comes to the oven. Some properties have gas ovens, some owners have opted to install a beautiful range cooker. You may have never used an Aga before so it's worth checking how to cook your Christmas feast before the big day. You can check the type of oven in your holiday cottage in the property description on our website. Making sure you're prepared will make the whole process run more smoothly.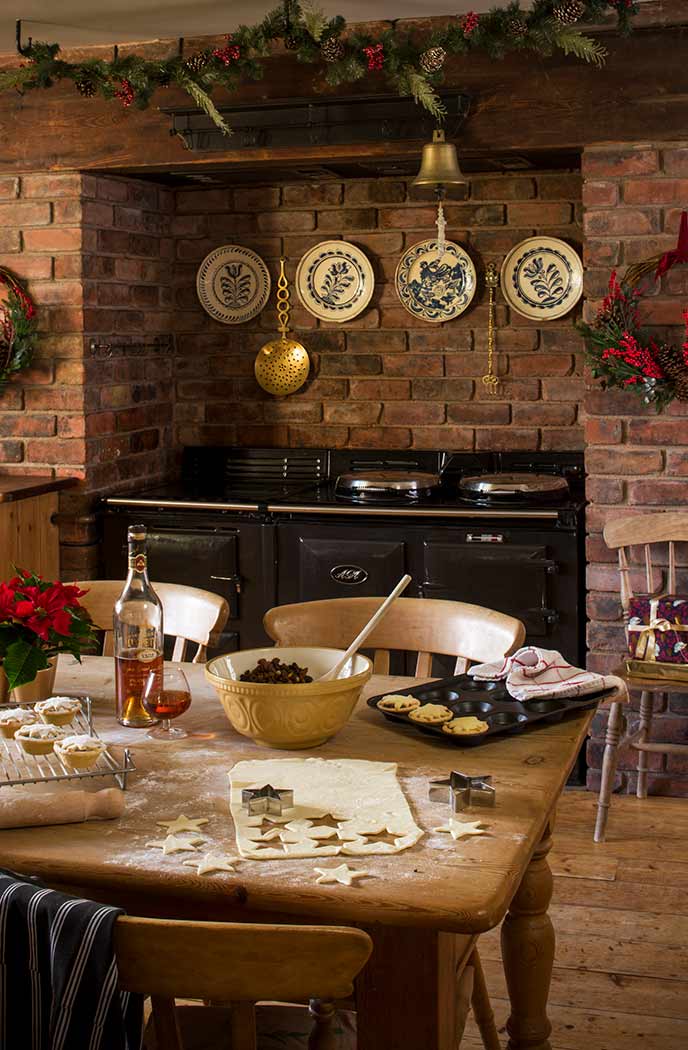 Food delivery
Make things easy for yourself this year by booking a food delivery to your holiday cottage to arrive on your first day. Supermarkets like Waitrose, Sainsburys and Tesco are using amazing delivery services now and are happy to deliver pretty much anywhere in the country. There are also some brilliant local farm shops and food box companies who offer home deliveries too. Once you've shopped for your meals and got it all scheduled for your arrival, you won't have to worry about finding food or taking any with you. Don't forget about adding in some Christmas crackers to ramp up the festivities at the table.
Decorations
Some of our cottages come with Christmas decorations so if you're still looking to book for the Christmas break, be sure to give our booking office a call to check if the property you're interested in pops up a tree for the festive season. If your favourite property doesn't offer Christmas decorations, why not have a go at making some yourself? You could take some coloured paper and keep the kids occupied making paper chains or snowflakes.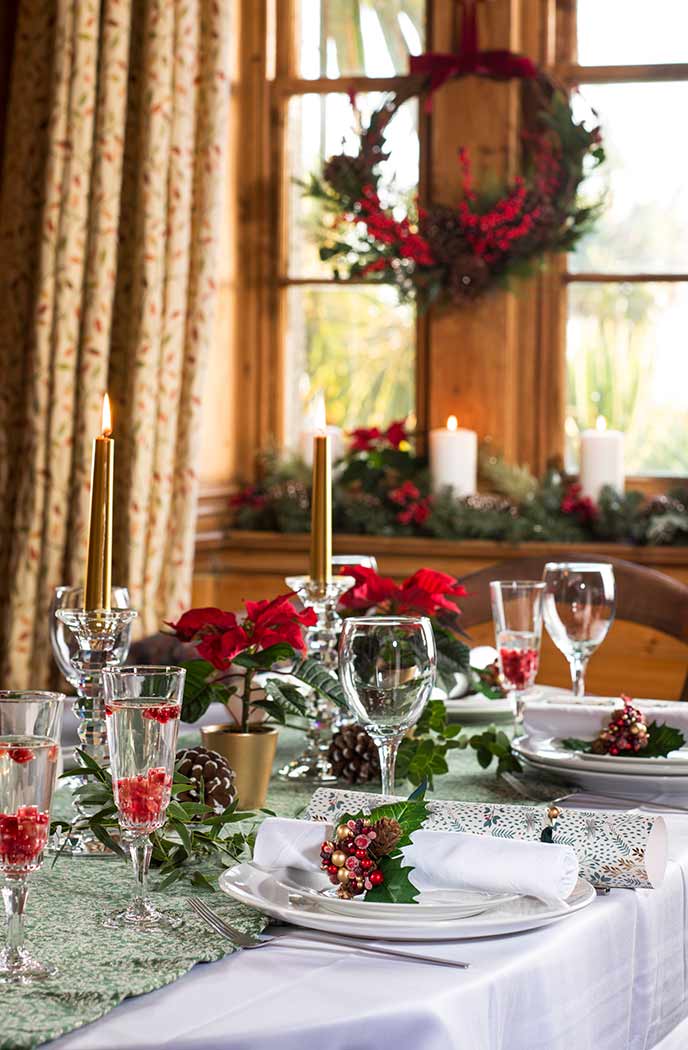 Home comforts
Christmas is all about tradition. And if that means cooking your turkey in the same roasting tin as you do every year, make sure you bring it with you. Each cottage comes equipped with pretty much everything you might need for cooking whilst on holiday but if you need a special tool, you're very welcome to bring it along. If you're coming away with children, pack some of their favourite things to make the trip familiar. Kids are usually used to enjoying Christmas at home so they may be a bit taken aback with the new environment. Some toys or teddy bears will help to bring them a little more comfort and keep them entertained. For extra comfort all round you might want a blanket and a hot water bottle to get really cosy on those winter nights. Our holiday lets are super warm so you won't be cold but sometimes it's nice to add something a little fuzzy to cuddle up with.
Christmas day walk (or swim)
For those who enjoy getting out and about on Christmas day, take a look at our Classic Guide for things to do nearby. We list various walks and things to do across the South West on this guide, this is just general information so be sure to double check that attractions or walking routes are open before you head out. Be sure to pack a pair of wellies, a good coat and some extra towels to dry off your muddy (but very happy) dog. You can also look out for local information on Christmas day swims – a West Country classic. Join the thousands taking a quick dip in the ocean this Christmas day. Rise from the waters in a shiver with a refreshed outlook on the rest of the day and the oncoming New Year.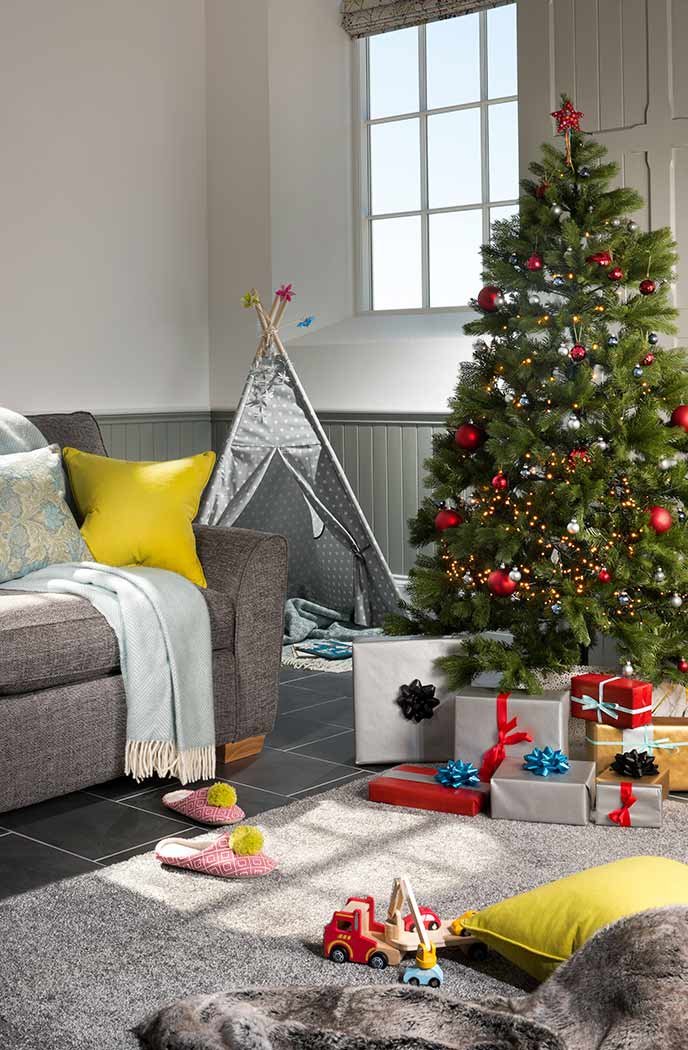 Don't forget the presents
Last but by no means least, don't forget the presents. Christmas is not just about presents but if you're planning on giving this year, it can be really annoying if you leave them at home. Those little Christmas extras add some festive magic too; stockings, Christmas pyjamas and some festive films (our favourite is Elf) all add to your experience. If you're struggling for gifts, give the gift of a holiday with a lovely Classic Cottages voucher. Put it towards your next break away or give it to a family member coming with you who might enjoy another break in the New Year.
There are still plenty of properties available for celebrating a wonderful Christmas and New Year in the South West.