Cottages in Cornwall with a Hot Tub
Make the most of your holiday in Cornwall and stay in a cottage with it's very own hot tub. Explore the miles of coastline and endless beaches knowing utter relaxation awaits you in the evening.Read more
Take in the picturesque scenery of Cornwall's stunning sea views from the bubbles of your self catering cottage's hot tub. An ideal place to enjoy the outdoors, spend your days out walking the South West Coast Path before returning to soak your achey limbs in a luxurious bath of bubbles with a spectacular view and a glass of wine.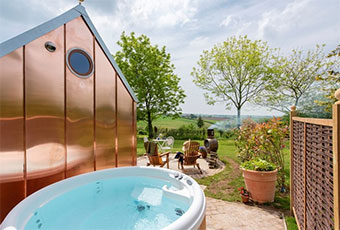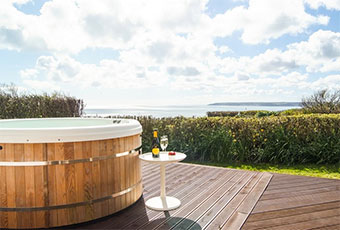 Once you've experienced a bubbling outdoor massage with a sublime view, you'll want to spend the rest of your holiday in the tub. Come rain or shine, it's a luxurious treat for your mind and body. With options of a wood fired hot tub for a more rustic feel or an electric hot tub for bubbles on demand, we've got all bases covered for your hot tub holiday.
We have 88 self catering holidays with hot tubs in Cornwall.