In 1977, Tony and Clare, a couple passionate about creating beautiful homes that would provide amazing holidays, started classic cottages with two cottages on the south coast of Cornwall. Classic has grown every year since and now employs over 50 team members nationwide and provides over 1,300 holiday cottages across our beautiful British Isles.
The company's been lucky enough to gain greater strength in recent years, with the founding family creating a larger entity behind the scenes to support the business. This has given Classic the opportunity to support local community projects and look at the ways we can reduce our impact on the planet.
If you'd like to take a trip down memory lane with us, we have provided our full story in a little more detail below…
1977 | How it all started
A holiday under canvas on the Roseland peninsula was all Tony and Clare Tregoning needed to decide that they wanted to settle in the South West after 15 years roaming the world with the Army. They started the business with two rather run down fisherman's cottages in Porthleven in West Cornwall and working almost entirely on their own they created two holiday homes that they would like to stay in.
When word got out in the village of their success, they started to take on cottages owned by other locals and before they knew it, they had a portfolio of 25 holiday cottages to fill.
That presented the next turning point. They had worked up some efficient systems for handling bookings, money and getting people to the right holiday cottage, so why not handle more properties?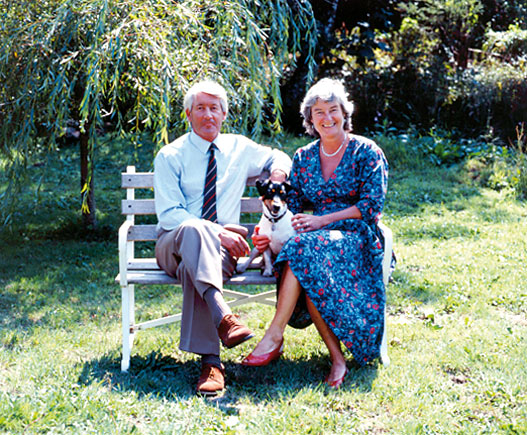 1986 | Classic expands into new counties
The emphasis switched to the agency side of the operation and in 1986 they decided that, in order to grow without diluting the standard of property, they would need to expand into Devon, Somerset and Dorset. Cornish Cottages became Classic Cottages. By the end of the decade we had 250 cottages on the books, a one metre square box of an ICL computer that handled most of the administration and a new partner in their son, Simon.
1999 | Technology innovation and royal visits
The intervening years have seen the portfolio grow to 700 properties with a couple of landmarks on the way.
The visit of HRH The Princess Royal in 1999 was special to Tony because she was also Commander in Chief of his old regiment, the Royal Corps of Signals, but not quite special enough to convince him to give up a shiny new Apple Macintosh computer that Her Royal Highness was coveting.
2007 | Changing the way we looked
Classic maintained momentum, taking on beautiful properties and providing holidays to our discerning guests across more counties than ever. The family also welcomed their daughter into the business, Kate. With her strong experience in design, the Classic brand took off too, giving us the edge across all touchpoints and winning the company awards for its website and brochure.
2015 | A new collection of cottages on the Roseland
An exciting year for Classic as we took on a beautiful collection of properties on the Roseland, on the south coast of Cornwall. At the same time we also welcomed a new member to the Classic team, a Property Manager who knew the business and the area inside out, growing our Cornish cottage collection and offering our guests a choice of fantastic properties in a popular holiday destination.
Our office on the Roseland opened in 2015 too. Only a stone's throw from all of the popular villages on this stretch of coastline, it gave us the perfect base for looking after our owners and guests. And still does to this day.
2017 | Classic land on the Isle of Wight
It didn't take long for us to spot another opportunity to take on a new beautiful collection of cottages. This time a little further afield on the Isle of Wight.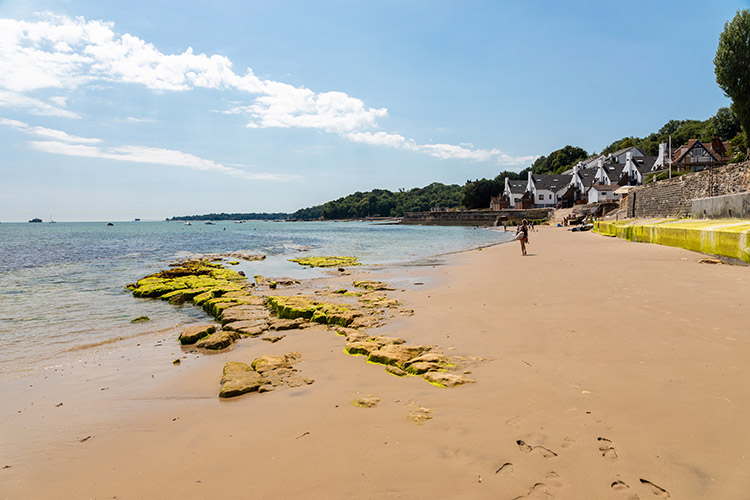 We also opened our first office on the high street for guests and owners to pop into when passing by. We teamed up with a local agent, bringing our Classic expertise to the Island and establishing the Classic Cottages brand on Isle of Wight soil. It wasn't long before we were growing our property collection on the island with our local team of experts based in our Seaview office.
2018 | New offices open in Dorset and Sussex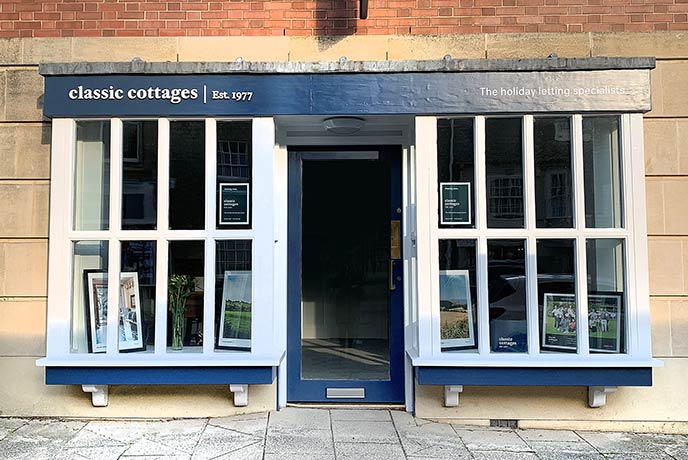 Quickly realising the opportunities our local offices were bringing to our owners, guests and local communities, we set to and opened regional offices in Bridport in Dorset and Battle in Sussex. All of our regional teams would love the chance to meet you anytime.
2020 | A new eco-friendly Head Office
A year bringing great change, we adapted quickly as a business, working with guests and owners to make sure they were being helped with the varying circumstances we were being met with. It did also give us the opportunity to enter a new chapter as a company. Leaving our beautiful Georgian House in Helston, on the south west corner of Cornwall for a new and more eco friendly office space.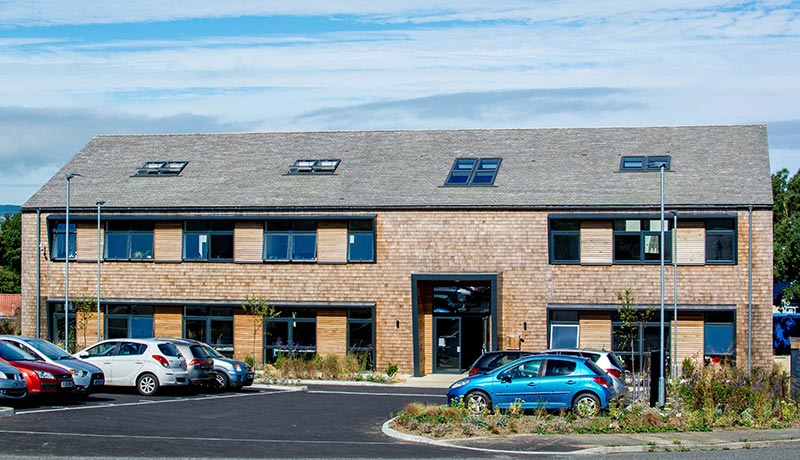 The new office build in Hayle began a few years before but was completed in the summer of 2020 and it is now brimming with Classic team members on a daily basis.
2021 | New opportunities with the support of Sapphire Holidays
As of 2021, Classic has received even greater strength with the establishment of Sapphire Holidays, a holding company created by the founding family and chairman of Classic Cottages. With the support of Sapphire Holidays, Classic is now part of a bigger picture and opening new opportunities for us as a company. Take the newly formed committee for example, a group of individuals within the company who are finding and supporting local organisations, charities and communities. We also have a group focused on planning for more environmentally ways to work for the future.
It is these benefits that mean the support of Sapphire Holidays is of huge benefit to Classic in the coming years as well as help towards caring for our communities and planet, both fragile and something we want to help protect.
2022 | A new office opens in the Cotswolds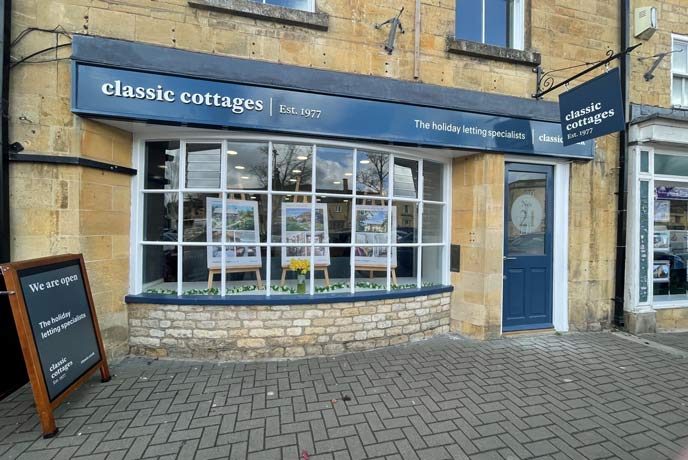 We spotted an exciting opportunity to open an office in the wonderful Cotswolds town of Moreton-in-Marsh, in a great spot for owners and guests to pop in and say hello, and to connect with local communities and businesses. We would love the chance to meet you if you're in the area!