As a family company offering holidays in the UK, we are very aware how precious our environment is to both us and our guests. It is fragile and we must all do our bit to preserve it.
This goes beyond just land, sea and air but extends to communities, history and culture. Our business can harm all of these or help them. We want to minimise the harm and maximise the benefit so we have looked hard at every aspect of our business. Here we have summarized just a few of the ways we work across each area of the business to address this.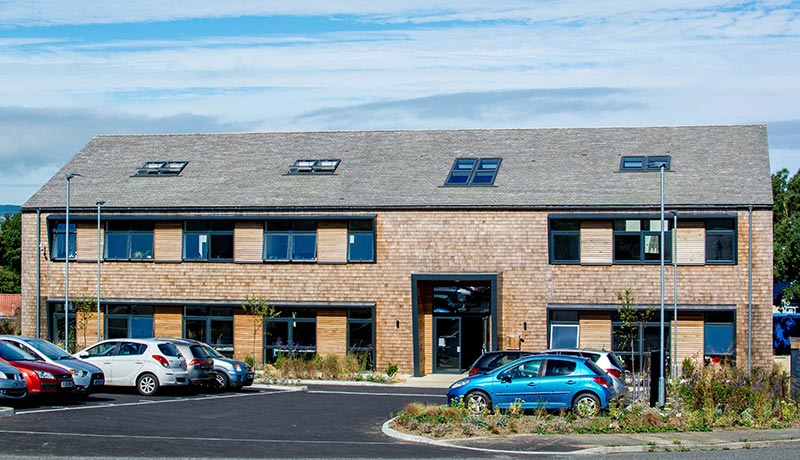 Starting with the company's physical presence and our bricks and mortar. Our aim, like most companies, is to reduce our impact on our natural environment as much as possible. From our new eco-friendly head office (complete with electric vehicle charging points and huge flowerbeds full of wild flowers in spring) to the technology infrastructure in place, we are continuously challenging ourselves to find new ways to lessen our carbon footprint.
Our commitment
Monitor and minimise waste, and reuse and recycle as much as possible.
Use Forestry Stewardship Council 100% recycled paper internally and in our publications wherever technically possible.
Use energy responsibly in our business operations, buildings and vehicles, and use an energy supplier that actively invests in new renewable energy sources.
Promote environmental efficiency in our business travel and transport.
Carbon offset by directly contributing to initiatives like The Woodland Trust and Cool Earth.
Promote best practice to holiday home owners within and outside our portfolio.
Support initiatives aimed at raising the profile of environmental issues.
Use local suppliers wherever practicable.
Encourage our visitors to consider their environmental impact and support local producers and attractions when on holiday.
Support ways to protect and conserve our local natural environment and the wildlife and habitats within.
Green guide for guests
We all know exactly what to do to be more environmentally friendly in our local area, but what about when you're on holiday? Don't worry - we might be able to help you here. We have created a short list of just a few ways we know helps in the areas we cover. Take a look at our Guide to being green before you plan your trip.
Working with our owners
Just because each property is completely different, doesn't mean we cannot work with our owners to put in place the best green practices across the board. We recognised this a little while back and created our own bespoke Green Scheme. This unique scheme encompasses a number of best practices to a thorough checklist for our owners.
The owners who go above and beyond to be green then get the recognition they deserve and become part of our Eco-friendly cottages. Click here to find out more about the Green Scheme. Alternatively, take a look at our collection of Eco-friendly cottages here.