Over the years, we've been fortunate to have our hard work recognised by both national and local organisations. We like to keep our heads down and just carry on doing what we do best, but here are a few of our achievements to date:
2015 Visit England
Classic Cottages have been acknowledged as a VisitEngland Quality Accredited Agency. This means that on annual basis all our policies, practices and procedures are assessed to make sure we continue to meet a five star standard. We are really proud as it is a very thorough process taking place over a number of days both in house and on the road with our wonderful Property Managers, and recognises all the hard work the staff put in to make sure we provide the best service possible.
www.visitengland.com
2015 Feefo
Classic Cottages has recently been recognised as a Gold trusted merchant by Feefo, after receiving a rating score of 98% from 695 reviews for the level of service we provide. These reviews were collected over a period of 12 months, and are a reflection of the care and commitment we dedicate to every one of our customers. It's a fantastic result, and as we continue to analyse and collect Feefo reviews we only hope to keep on delivering!
www.feefo.com/web/en/
2015, 2011 & 2009 GTBS Gold award
In our first year of assessment we were presented with a Green Tourism Business Scheme Gold Award. Having been thoroughly assessed by the grading advisor on areas such as energy and water efficiency, waste management and biodiversity, our practices here at Classic HQ were deemed worthy of the top accolade.
The Green Tourism Business Scheme awards are held every two years, and in 2011 we managed to hold on to the Gold accreditation we gained last time, proving we are living up to our green hype and saving those trees on a daily basis. Every piece of paper we use is from approved stock and recycled once we're done with it.
www.green-business.co.uk
2013 & 2012 Which? Recommended Provider
In 2012 we were chosen as one of only two UK based Which? Recommended Providers of self catering holiday accommodation! Nearly 3,000 votes were cast over 400 providers and with an overall score of 89%, the public proved that we are certainly doing something right.
For the second year in a row, the public voted to make us a Which? Recommended Provider of self catering holiday accommodation - not an accolade to be sniffed at considering we are one of only four worldwide! Hooray!
www.which.co.uk
2008 Cornwall Business Awards: Best Website
The company win the Best Website award in the Cornwall Business Awards. These awards feature companies from across Cornwall who are recognised for their achievements and celebrated for innovation.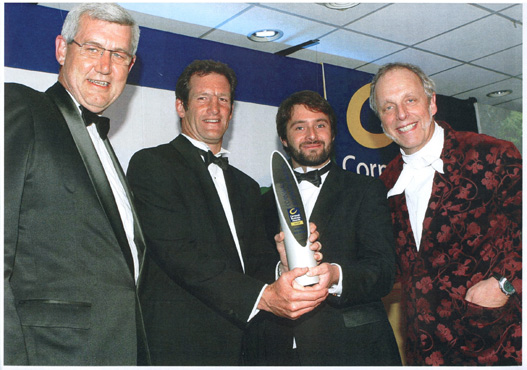 www.cornwallbusinessawards.co.uk/winners/winners-2008.html
2008 Cornwall Tourism Awards: Best Website
Our Website is also recognised as being the best in the Cornwall Tourism awards, which aim to 'shine the spotlight on what makes Cornwall such a successful place to visit and celebrate the industry's passion for excellence.' Well, it would seem our Web presence goes a long way to supporting this ethos as we came out on top.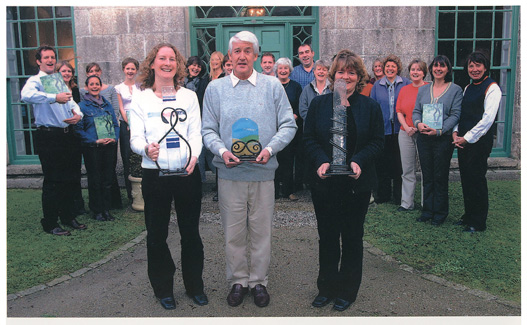 www.visitcornwall.com/industry/tourism-awards
2008 South West Tourism Awards: Best Website
Being best in Cornwall gave us automatic entry to be pitted against the rest of the South West. And guess what? We still came out on top. The South West winners went on to be showcased nationally as part of VisitEngland.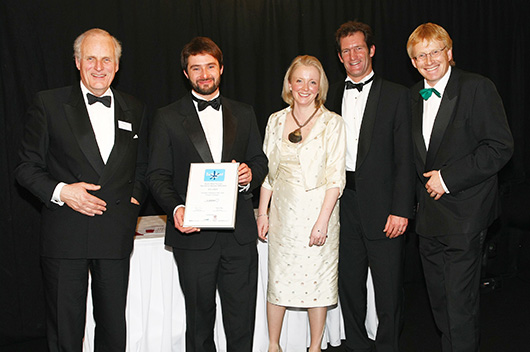 www.southwesttourismawards.org.uk
2007 Guardian Observer Best Brochure award
The design team travel to Seville to pick up the Guardian Observer Best Brochure award. Thousands of people survey the travel industry worldwide and out of all the possibilities, we had the best Brochure.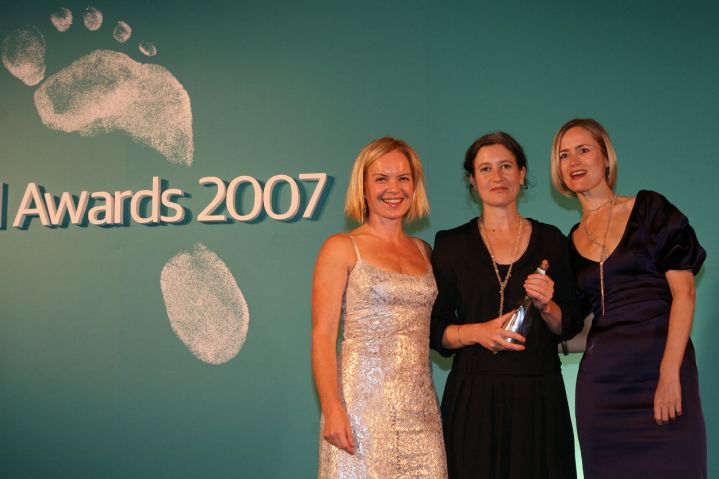 www.guardian.co.uk/travel/2007/oct/29/travelnews.travelawards2007
2003 A trio of awards...
The company gain three awards at the Cornwall Tourism awards:
Outstanding Contribution to Tourism awarded to Tony Tregoning
Tourism Marketing Initiative
Winner of Winners
1999 HRH The Princess Royal visits Classic Cottages
HRH The Princess Royal visits Classic Cottages for a 45 minute tour of the company and Leslie House. By this stage the company had grown to a complement of 15 staff. HRH was Commander in Chief of Tony's old regiment, the Royal Corps of Signals, so he was particularly pleased.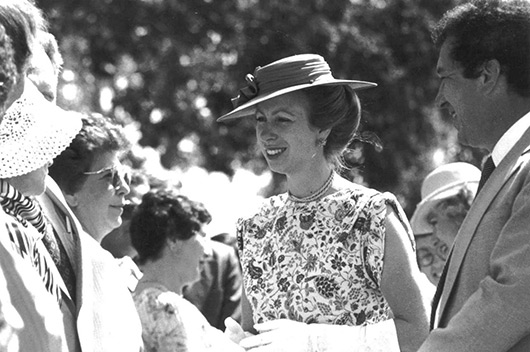 1990 English Tourist Board 'England for Excellence': Marketing Self Catering Accommodation
Classic Cottages win the English Tourist Board 'England for Excellence' award in the Marketing Self-Catering Accommodation category, a proud moment when our high standards and attention to detail were recognised nationally.