Short breaks in Hampshire
It's so easy to get to Hampshire, there's hardly any excuse not to book a cottage for a short break. Only an hour from London, Hampshire is one of the UK's unsung gems that makes for a wonderful mid-week escape or long weekend break. From the stunning New Forest and the rolling country side, seaside towns and the beautiful coastline, Hampshire really has something for everyone.Read more
From country to coast, our luxury self-catering cottages will provide you with a few days away. We even have a number of beautiful baby-friendly and dog-friendly cottages, so the whole family will feel right at home.
Spring and Autumn Breaks in Hampshire
Whether you're looking to immerse yourself in history and culture or gaze, awe-inspired at the dramatic natural architecture of Hampshire, Spring and Autumn short breaks allow for a wonderful opportunity of exploration away from the throngs.
Summer Holidays in Hampshire
Summer in this beautiful part of the world is packed with festivals, beach life, beautiful countryside and more. Step away for three or four days and come and see for yourself.
Christmas Holidays in Hampshire
Do something a little different this year and celebrate Christmas in a home away from home. There are 2 luxury Hampshire cottages for you to choose from that will provide you with all the festive comfort and style you could possibly desire.
New Year Breaks in Hampshire
Whether you want to escape it all or enjoy a party, you'll want to come back every year.
Winter Escapes in Hampshire
From warm summers to crisp winters, Hampshire always has something special to offer. With so much to do, and many dog restrictions lifted from beaches too, the whole family can join in on the fun.
We have 2 holiday cottages only a short drive away, for a much needed short escape in Hampshire.
We have 2 self-catering cottages in Hampshire available for a Short Break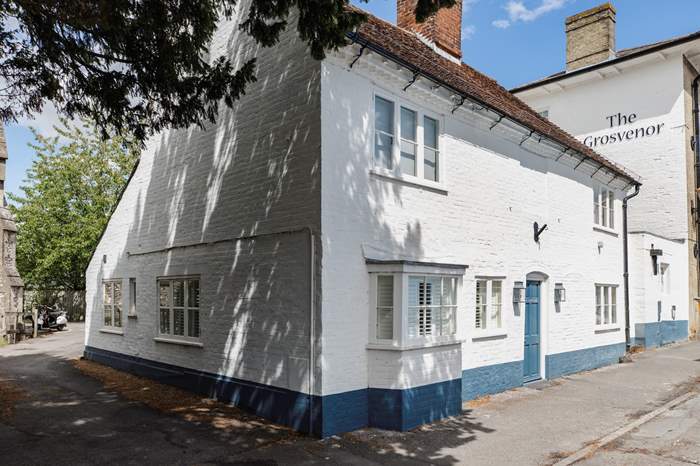 Sleeps 6 + cot
Dogs welcome
Changeover Fri
7 nights from £1459
---
Within the bustling village of Stockbridge, this contemporary cottage has been renovated to an exceptional standard. There is so much to explore locally; with sites such as Salisbu...
Sleeps 6 + cot
Dogs welcome
Changeover Fri
7 nights from £1459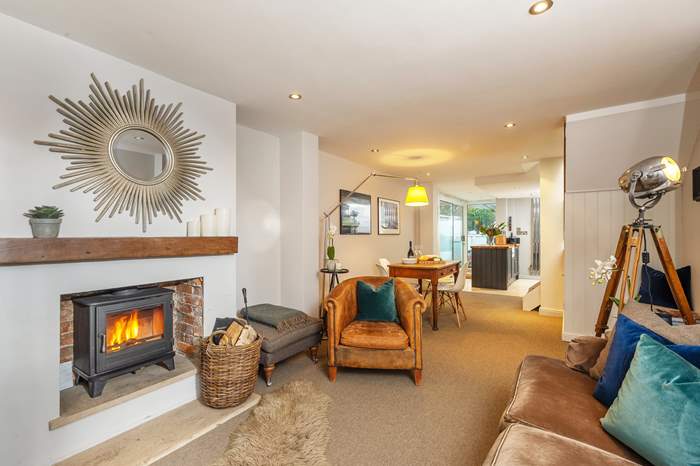 Sleeps 4 + cot
Dogs welcome
Changeover Fri
7 nights from £1099
---
A special 'Just for Two' rate (for the week) applies outside of school holidays, call us to book. Just moments from the water's edge at Lymington, this semi-detached whitewashed...
Sleeps 4 + cot
Dogs welcome
Changeover Fri
7 nights from £1099