As a travel-lover, I'm something of a hypocrite; I hate travelling. Sunning myself on a white sandy beach is definitely my definition of paradise, but it's the 'getting there' part that really grinds my gears. Crowded airports, endless queues and hours folded up into a tiny plane seat leaves me feeling wrung out and grouchy... hardly the ideal start to any holiday.
That's why, wherever possible, I head to Britain's coast to get the holiday feeling without the long-haul travel and hefty price tag. My ultimate favourite: holidays in St Ives. Hop on a train from London in the morning and you can be there by lunchtime, but you couldn't feel further from the Big Smoke if you tried. High-rises and motorways melt away to rolling fields and endless stretches of coastline; deadlines and alarm clocks quickly become a distant memory, replaced by thoughts of cream teas and tide tables.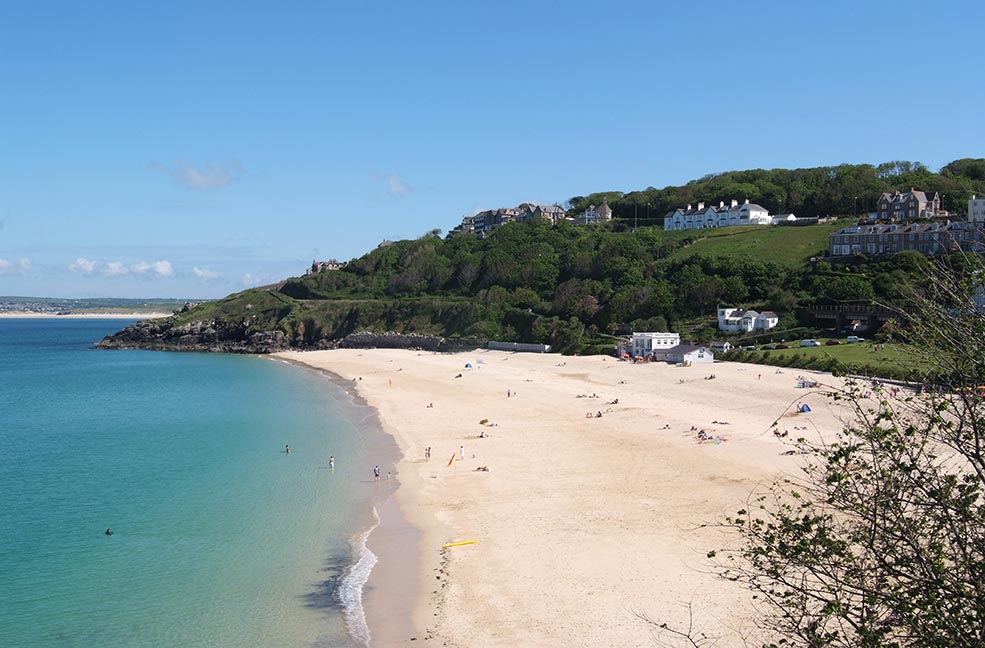 Cornwall has the largest concentration of artists outside of London, and one look at the picturesque beaches and rugged coastline will show you why. St Ives is said to possess a particular quality of light that makes everything glow like a perfectly-lit canvas... I don't know about the science behind this, but the colour of the sea is always a beautifully clear turquoise come rain or shine, and the sand is the perfect finely-milled kind that makes the beach look Photoshopped. I've probably taken a hundred photos of St Ives harbour, and it really never gets old. If you're artistically-inclined, The Tate and the Barbara Hepworth museum are definitely worth a visit, as well as the abundance of independent galleries dotted around town.
St Ives is more than just a pretty face - in high season, the tiny winding streets fling open their doors to reveal eateries overflowing with fresh seafood, Cornish ice cream, and of course a pasty or two. Fish and chips on the beach is the quintessential image of a great British holiday, and is pretty hard to beat. Just watch out for the seagulls.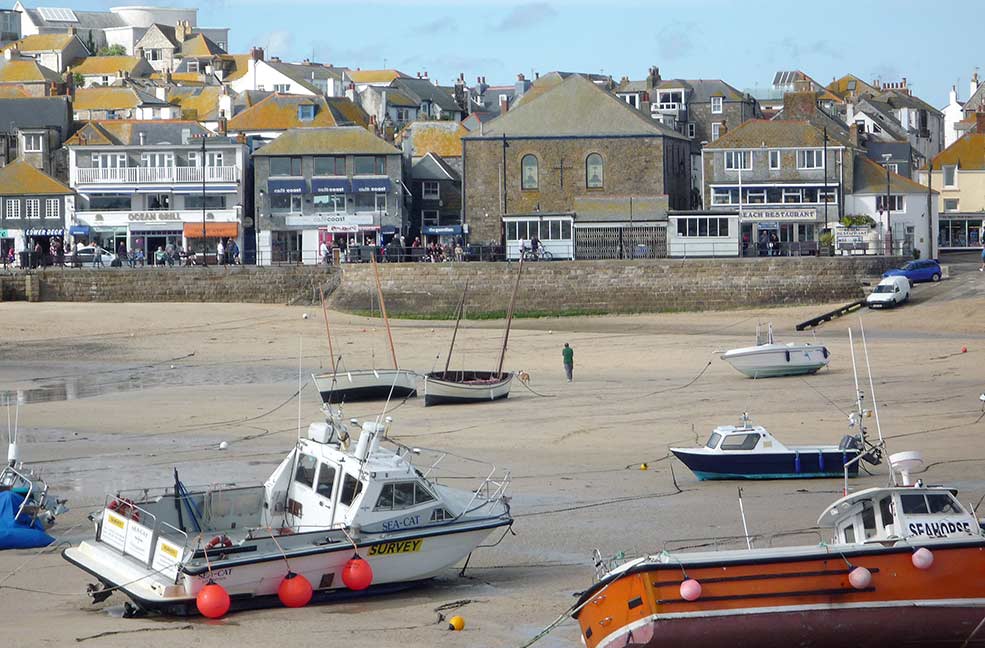 Surfing is close to the heart of Cornwall's culture - I've recently got into it, and it's rapidly becoming an addiction. 'The stoke' is real! Book yourself in for a lesson and pick up a new skill to go with your Cornish tan, or experience the sea from a different angle with a boat trip to Seal Island, and earn yourself a pint of cider as the sun sets over the bay.
But where to stay? Luckily, St Ives is bursting with charming little holiday cottages - every time I wander the cobbled streets I get serious house envy; the views, the porthole windows, the window boxes! With everything in walking distance of the beach, a sea view is never too hard to find - I can't think of a better way to start the day than breakfast overlooking the sea. Whether it's a romantic seaside getaway, or a family break without the airport stresses, St Ives is just the ticket.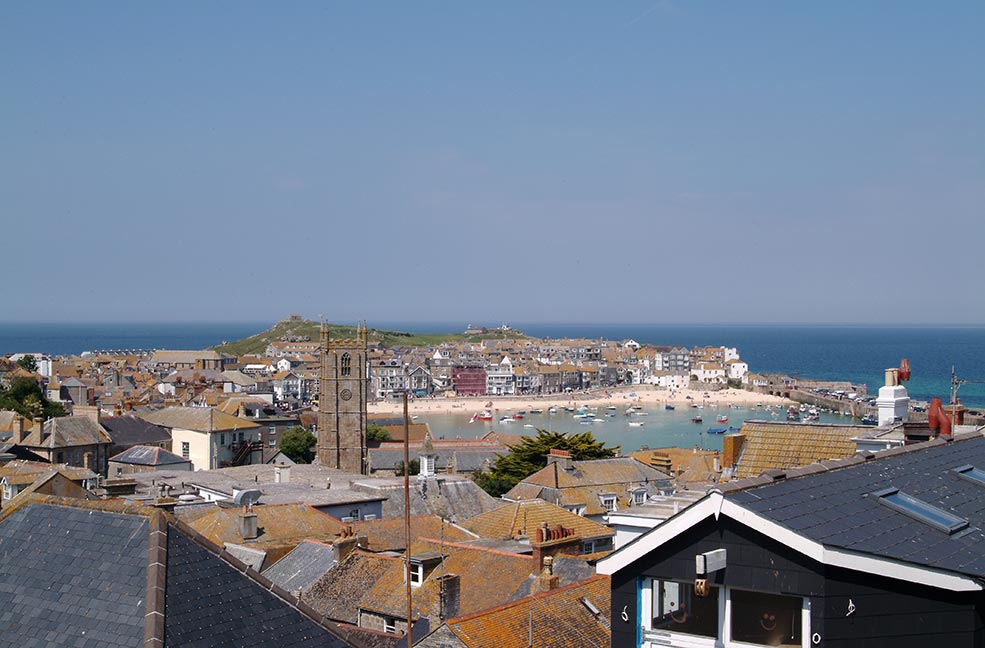 Take a look at our webcam with a stunning view over St Ives Harbour.