Shaldon is a fantastic village facing an attractive estuary. It lies in a sheltered valley and stares out at the larger town of Teignmouth which it is connected to by a bridge and a ferry. It is increasingly popular with holidaymakers but has a small village charm with a good range of shops, pubs and cafes. On warm days, the estuary beach is packed with children on the sands, being watched over by parents in the gardens of the many pubs and cafes which line the waterside. Shaldon punches above its weight when it comes to putting on great events, with an amazing firework display, an eccentric water carnival and a host of other events all through the year.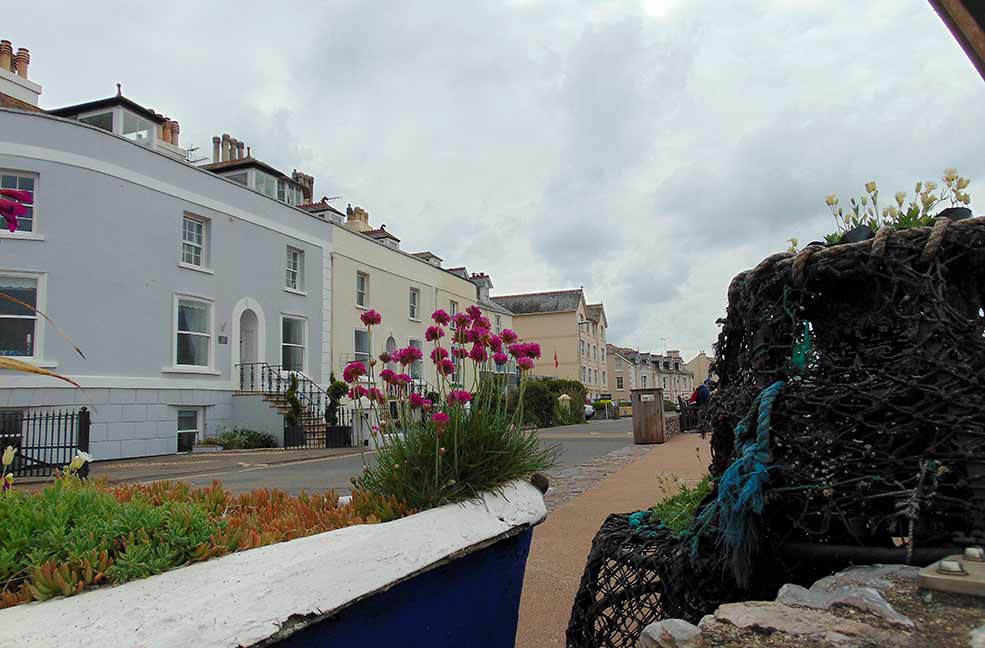 Events
There is a fortnightly craft market on the green every other Wednesday in the summer months. The stallholders are encouraged to wear Victorian costume to this enjoyable little market.
The Shaldon Water Carnival takes place on the first Saturday of August. It is somewhere between a carnival and a regatta. There are a whole range of events and activities through the day, including beach competitions, fireworks, boat races, craft stalls and cookery demonstrations. The day begins on Ferry Beach where families can take part in crabbing, craft, sand-sculpting competitions and a fancy-dress parade. The interest then turns to the estuary and people line the banks to watch the spectacular Water Carnival. Humble fishing boats are transformed into imaginative and colourful floats. The celebrations then move to the village green, where a family-friendly disco takes place.
On Bonfire night the village has a carnival atmosphere as hundreds of people line the beach to get a great waterside view of fireworks. The fireworks are set-off from across the estuary at Teignmouth and the water provides beautiful reflections. While you are waiting for the fireworks to start there is a street market and a large bonfire to enjoy.
The Spring Fete takes place on the Whitsun Bank Holiday. At this annual event the carnival queen and her princesses get crowned and traditional village fete activities take place.
Even in Winter, the village keeps up its focus on community activities with a Winter Ball, and a well-attended three-legged fancy dress pub crawl on Boxing Day.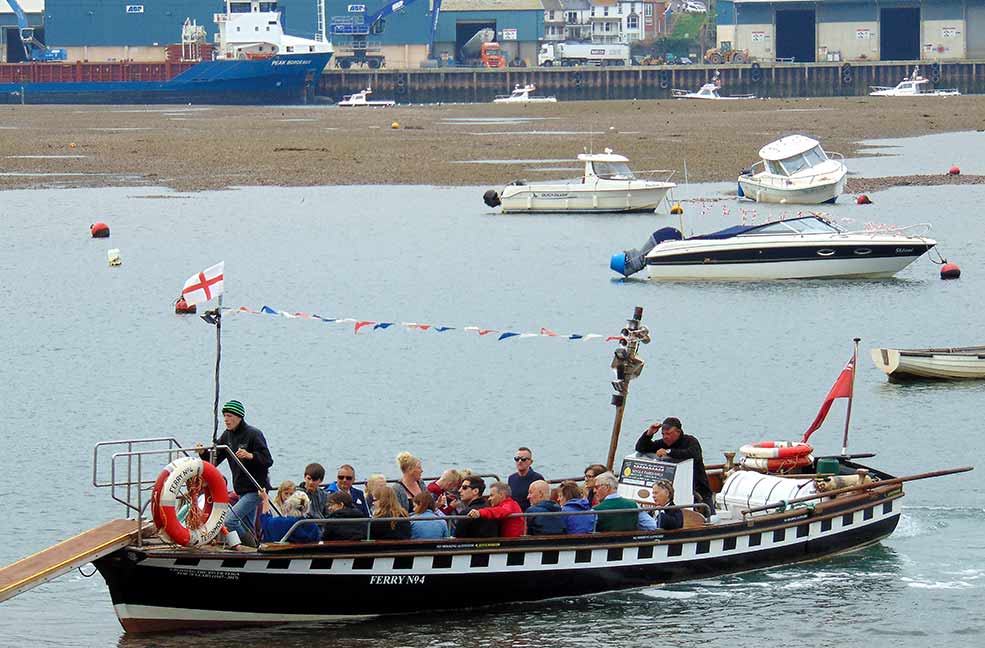 Shopping
Shaldon is only a small place but it has some lovely little shops. It has some pretty gift shops, some interesting independent shops and lots of bakeries and coffee shops.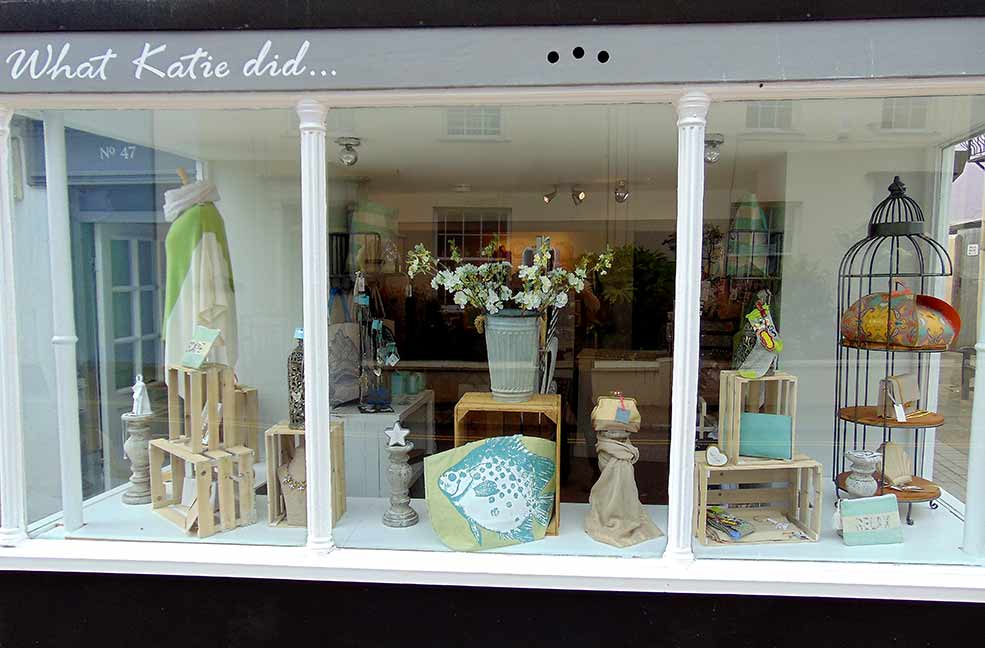 History
It's no surprise that this perfect estuary location has been settled for hundreds of years. Shaldon was mentioned as long ago as the reign of King James I, and has existed as a settlement since the Domesday Book. However, most of the land we now call Shaldon only came into existence as more and more silt washed down the estuary, and gradually became reclaimed land. A retaining wall was constructed in the 1800s to prevent the river reclaiming the land. The village has always been a fishing village, but it also had some success as a shipbuilding port, with several shipyards operating at one time. It even had a role in building much of fleet for the Napoleonic wars.
Things to do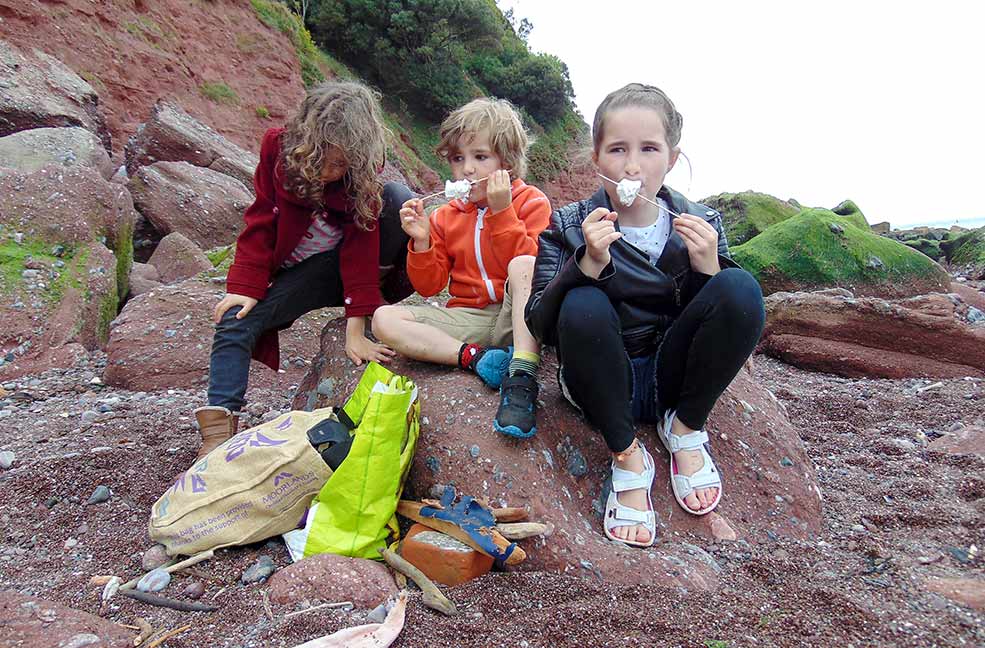 One of my family's favourite beaches in South Devon is Ness Cove Beach. This fantastic beach is accessed via an exciting smugglers' tunnel. The tunnel is surprisingly long and very echoey and although there are lights throughout the tunnel it is still damp and scary enough to give my small children a satisfying scare. I've never seen the beach here crowded. It usually only has a handful of families spread out along its entire length. This is our marshmallow-toasting beach - there is always an abundance of driftwood at the rocky end of the beach which we gather up to build a small beach fire. Toasting marshmallows on a beach fire is one of my favourite things in life.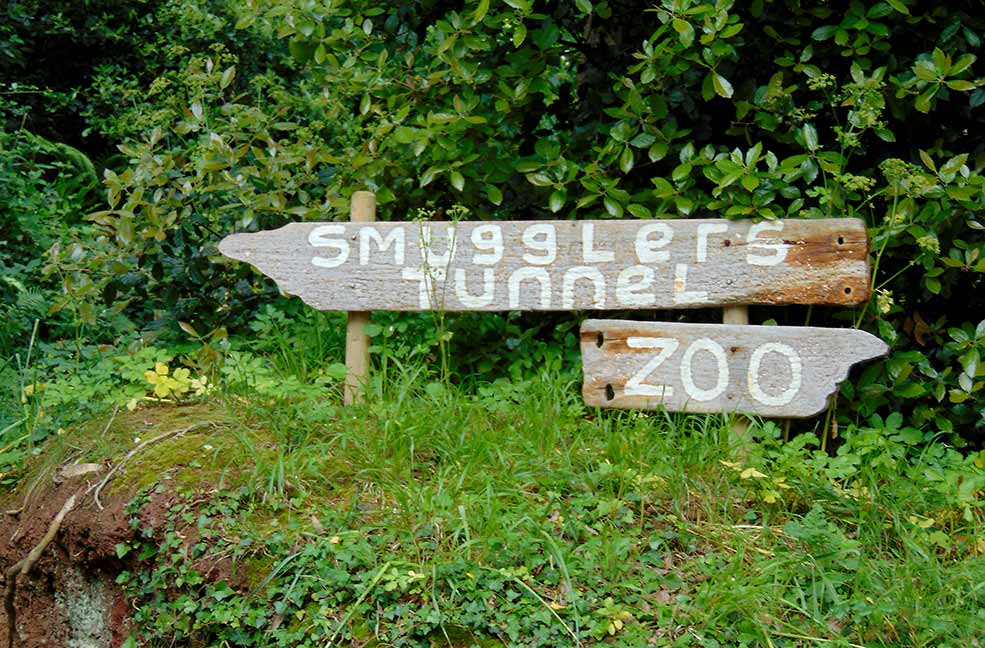 Shaldon Zoo is a small, well-laid out zoo with interesting animals in an attractive woodland garden. The zoo specialises in small primates and small mammals, and includes exotic birds. We are regulars at the larger Paignton Zoo nearby, but still enjoy regular visits to Shaldon Zoo as well. There are some days when we can't face the crowds and busyness of a larger zoo, and on these days we enjoy the quiet, self-contained zoo at Shaldon. The quietness of the zoo also means that keepers are that much more accessible and available to answer questions.
There are lots of great walks around Shaldon. One of my family's favourites is in the hills overlooking Shaldon. Between Shaldon and Torquay is an area called Labrador Bay. This beautiful spot has stunning views over Lyme Bay but it is more than just a great view. This hillside location is a nature reserve and one of the most important sites for the rare Cirl bunting. As well as these rare little birds, whose habitat is now almost exclusively restricted to south Devon, visitors can spot Peregrines, Buzzards and Skylarks.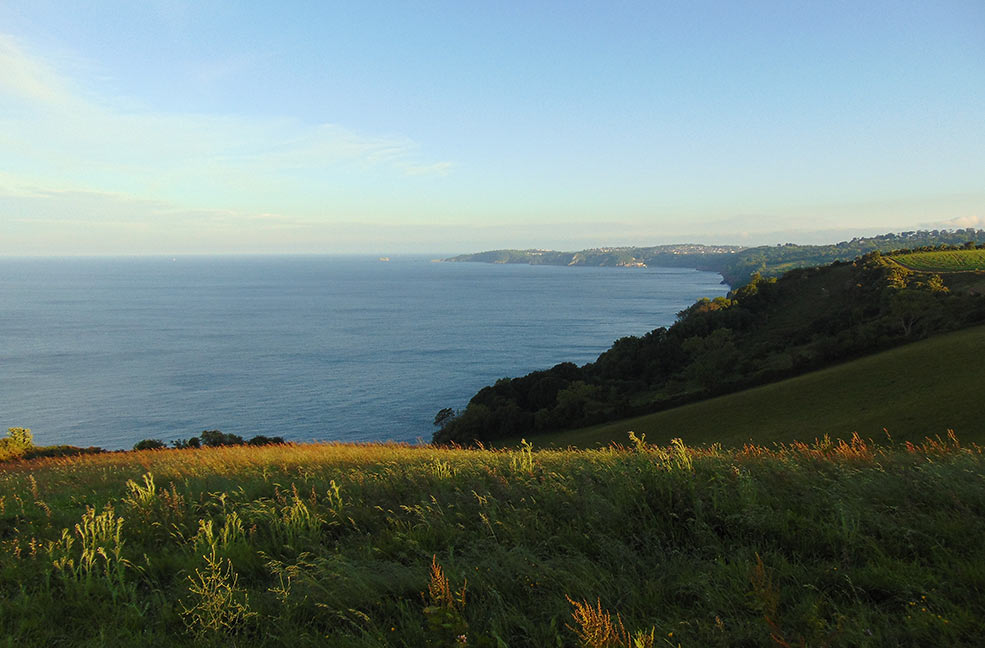 One of the more unusual aspects of life in Shaldon is the attractive foot ferry which ferries people backwards and forwards to Teignmouth. This is Britain's oldest passenger ferry. It operates every day except Christmas and New Year and operates every 10-15 minutes during busy times.
Places to eat and drink
Named after the postcode, Cafe ODE is a local institution. People come from far and wide to try their food. Booking is recommended as there are just seven tables in the original town centre cafe. This creates an intimate, welcoming experience. A few years ago cafe ODE, expanded and Cafe Ode at Ness Cove was born. This newer venture is family-friendly and dog-friendly outside with great views and plenty of grass space for children to play on.
One of the special things about Shaldon is how protected the Ferry Beach seems. For this reason it is really common to see families relaxing in the beachfront gardens of the cafes and pubs along The Strand and Marine Parade while their children play on the sand. There are lovely gardens at The Strand Cafe and The Ferry Boat Inn which lead straight down onto the sand. These are some of the loveliest places to spend a relaxing hour or two as they have great food and amazing views.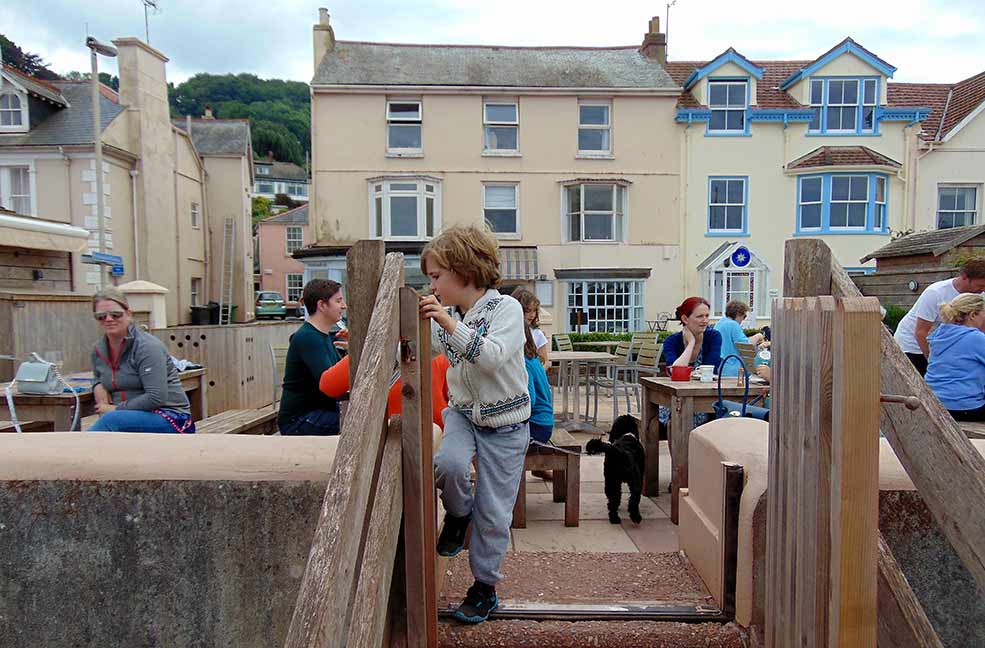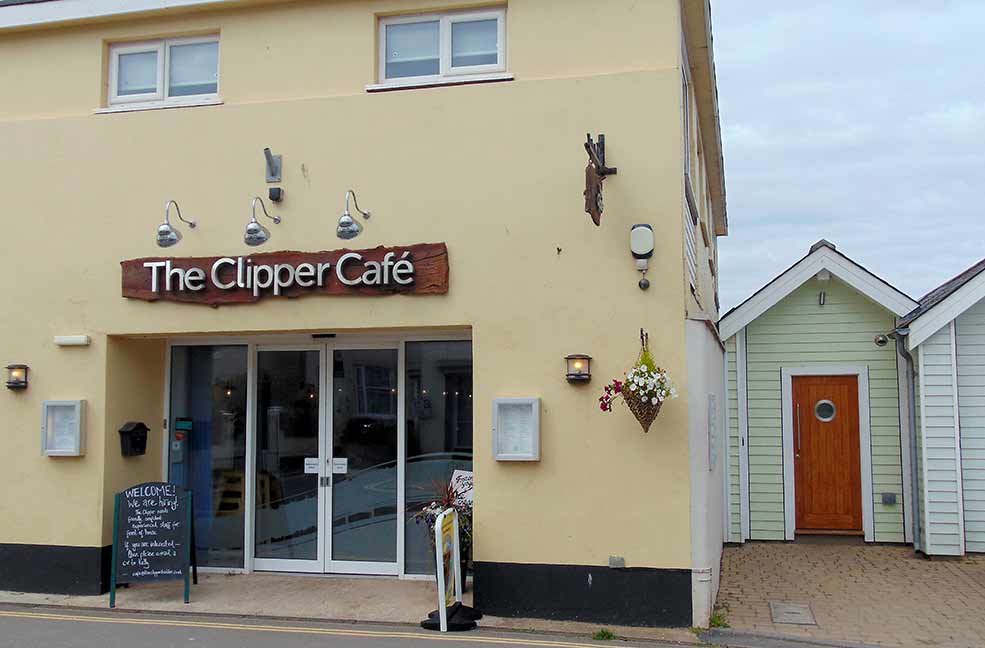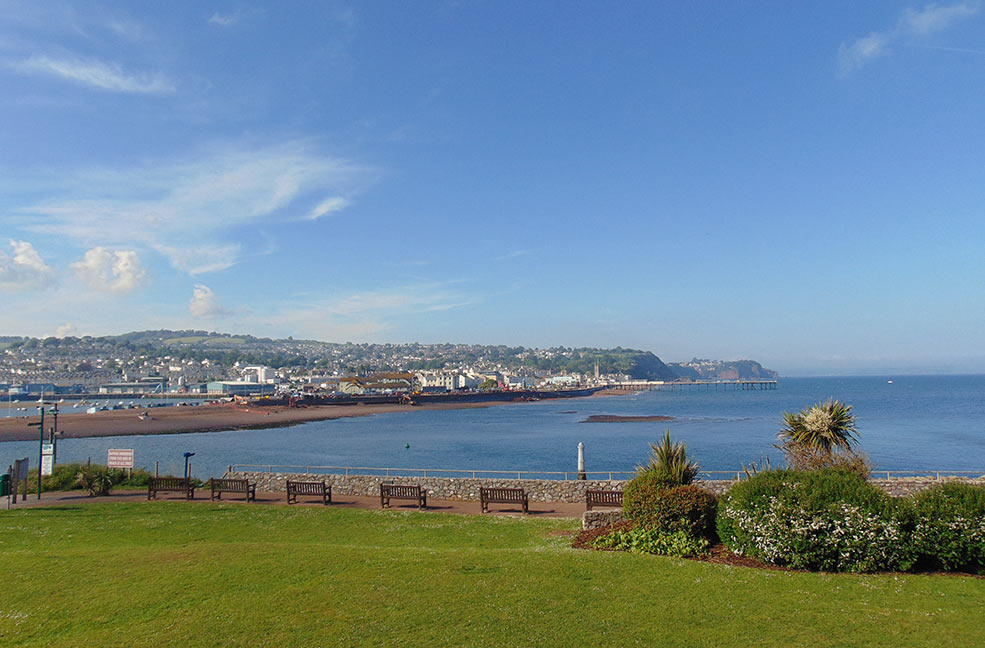 Towards the village green is The Clipper Cafe. This relaxing cafe is found right in the heart of Shaldon and has both a daytime and an evening menu. It's a good place to go with children as they offer a Nipper's Breakfast as well as a Nipper's Lunch Box where you can choose from various items to pack a bespoke lunch box for children.
At the mouth of the estuary, by Ness beach, is a bistro pub called The Ness. This fantastic pub, restaurant and hotel has views and food to savour. The building is a beautiful Georgian Manor House from 1810, with lovely balconies and a large conservatory. It overlooks the river with great views across to Teignmouth. It also has an attractive small green space in front where children can play safely.