Portsmouth is a great place for a day out with your other half at this time of year, especially when on holiday in Hampshire, or even to break up your journey on the way to stay on the Isle of Wight. There is nothing better than being by the sea with the sun shining, and Portsmouth has a whole host of activities on offer for you to enjoy with your loved one.
The best thing about Portsmouth is that there is a real mix of things to do, from exploring the historic dockyard and museums, to active water sports and first class outlet shopping! Here's a few favourite must-see gems in the sea city:
The Spinnaker Tower
Portsmouth is famed for this beautiful and controversial structure. The Spinnaker Tower was opened in 2005 after some delay, but it was worth the wait. The tower is visible from a 23 mile radius, and without a doubt gives the best views of the city and out to sea. There are viewing platforms at 100, 105, and 110 meters above sea level and, if you are brave enough, you can walk over the glass platform known as the 'sky walk' and look down to the ground below.
As well as the breathtaking views, you can also enjoy some nice lunch or a coffee in the cafe there whilst looking out wistfully at the horizon. If you fancy it, and if planned in advance, you can even abseil down the impressive tower. The Spinnaker also hosts comedy nights, so depending on what else you are doing during your cottage stay, you may want to book in for a night of giggles at dizzying heights.
Opening times are different all year round, and depending on what events are on, so make sure to check the website before your visit. It is also worth booking ahead as you can save 15 per cent by booking online.
Fun fact; the amount of concrete used to construct the tower would fill five and a half Olympic-sized swimming pools!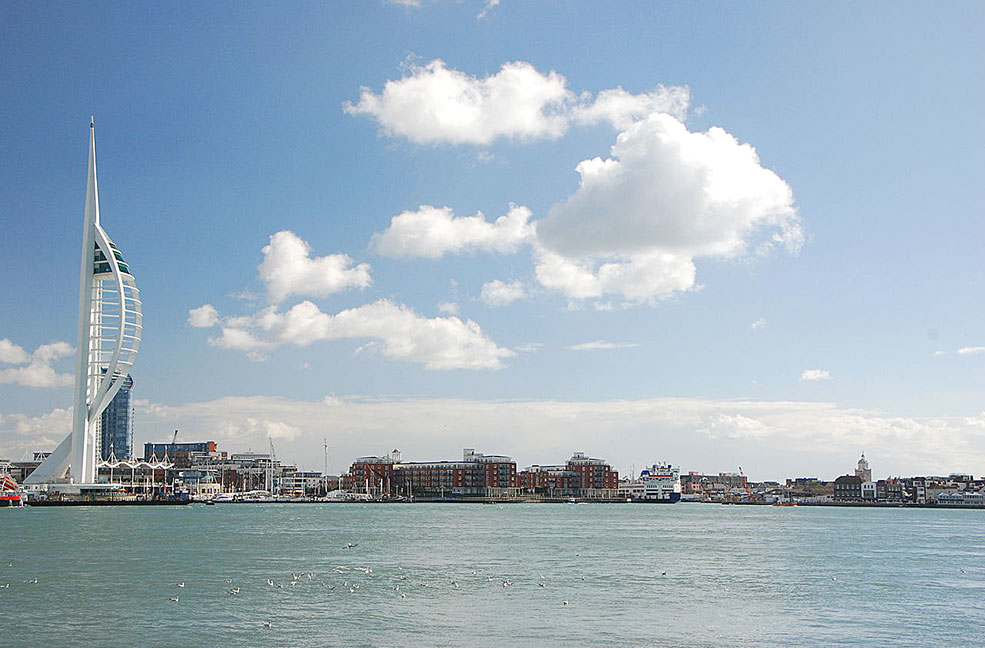 Speed Boat Ride
Just down the promenade from the Spinnaker tower, you can hop aboard a speed boat for a thrill and a half! This is by far, my favourite memory of the city. Going on a 'RIB ride', and powering through the Solent was an unforgettable experience. You can tell the skipper if you would like to let loose or if you would prefer a calmer ride. You get to view The Spinnaker from the water, and get up close to some of the forts which make Portsmouth famous. Prices start from £17.50 for 30 minutes (correct for 2017), which may seem expensive, but I can promise you it is worth it.
Food Glorious Food!
Portsmouth has a mouth-watering array of eateries thanks to its diverse culture and up and coming status as a place to visit. One such place that I have visited time and time again is The Courtyard at Southsea Castle. It really is a hidden gem in the city, amongst the ruins of a castle, which itself is a joy to visit. My favourite thing about the Courtyard is the amazingly friendly and helpful staff, as well as the fact that the menu changes with the seasons and all recipes are created from fresh and local produce. If the weather allows you can enjoy your food outside in the courtyard of the castle. Particularly good for a long leisurely Sunday lunch, or for a romantic and quiet evening meal, it's also completely dog friendly.