Things to do in Kingsbridge
Kingsbridge is an attractive market town in its own right, but it is most often seen as a good base from which to explore the spectacular surrounding area of South Hams. Kingsbridge has all the facilities that you'd expect from a medium-sized town, but is also handily placed for easy access to some of the best coastal towns, villages, beaches and attractions which you could ever hope to see.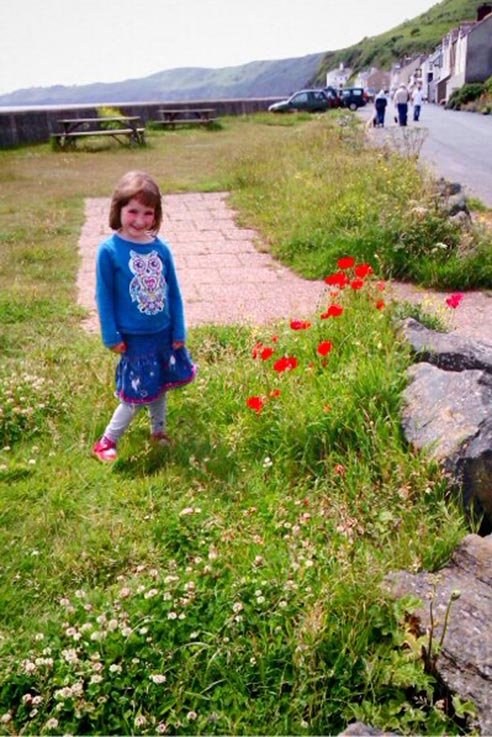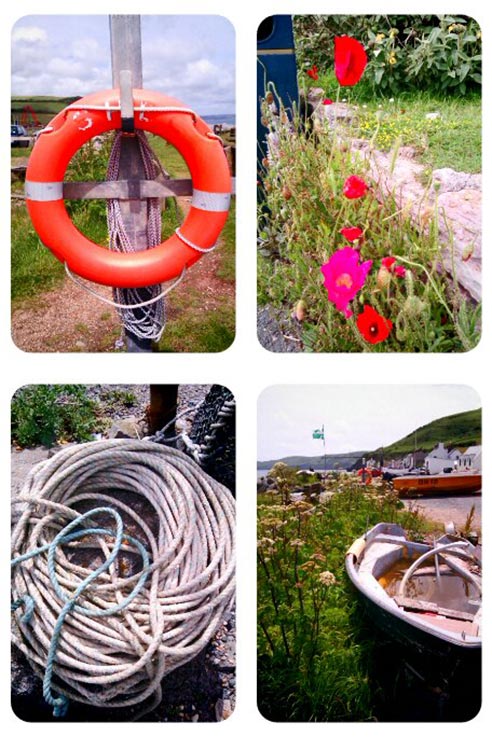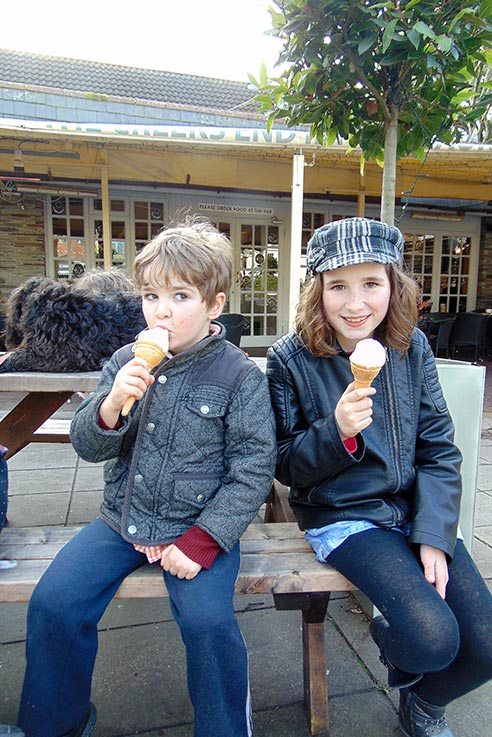 Attractions
There are beautiful walks all along the coast path in this area of South Hams, but the views around Start Point Lighthouse are second to none. This really is a beautiful part of the world. The lighthouse juts out on a headland and commands views right across Start Bay. The lighthouse itself can be visited, or it can be used a base for spectacular walks in either direction.
The South West Coast Path is consistently beautiful and continuously surprising. But nothing is more surprising than the story of the village which fell into the sea. Anyone walking between Beesands and Start Point will be invited to take a very small detour towards a lookout point which tells the story of Hallsands. This village is now deserted but the wreckage of the houses can still be seen. There is something moving and awe-inspiring about seeing such a small village clinging perilously to the unwelcoming cliff-face. The story of the residents is equally fascinating. Thirty-seven homes were lost, as well as a village store and a pub.
There is something wonderfully authentic and other-worldly about Beesands. It is a small fishing village which still makes most its living from the sea. Fish are sometimes left drying on the quayside here and can make an unusual sight.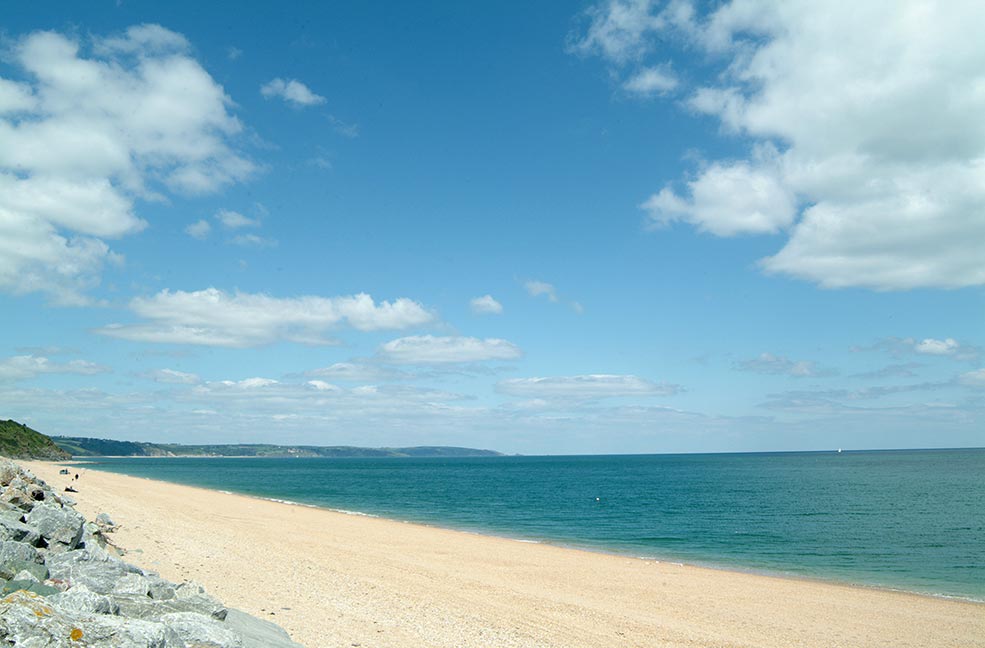 For an interesting and unusual day out, you could try visiting South Devon Chilli Farm. With a display tunnel, farm shop and play-area this is a good morning out for chilli fans and potential chilli fans. The farm offers free entry, free samples and free tours in the summer. Fresh chillis are usually available to buy between June and November.
The town's museum, The Cookworthy Museum, is based in an old grammar school at the top of Fore Street. It tells the story of the town and local area through both permanent displays and special exhibitions.
Beaches
No visit to this area would be complete without a visit to a beach which is often deservedly called one of the best beaches in Britain. Blackpool Sands is a perfect golden crescent of a beach, framed by huge pine trees. It has a small stream, ample parking, a brilliant beach cafe, beach showers and two great little changing huts. The toilets even have classical music playing.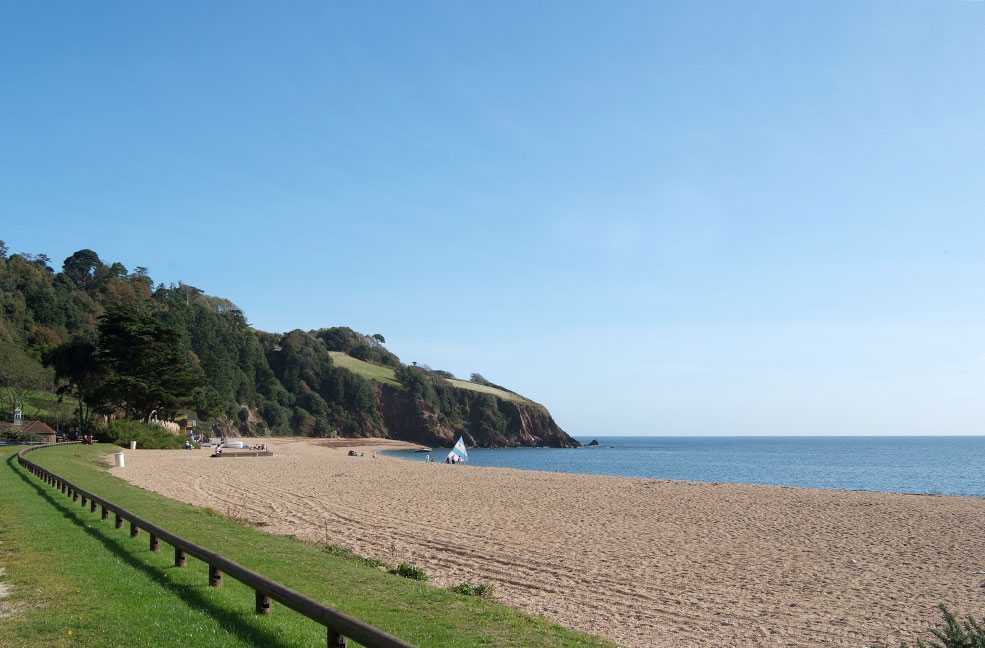 The beaches around Start Bay tend to be shingle and Torcross is no exception, but the beautiful setting and quaint village which back onto the beach here make it well worth a visit. There are some great pubs and cafes here and it is a great starting point for some spectacular coastal walks.
There are also sandy beaches to be found in this area, particularly on the southern side of Start Point. One of my favourite beaches is Mattiscombe Beach. This glorious sandy bay can be found by parking at Start Point and walking down a thin track. This beach is nearly empty even in the height of summer.
Slapton Sands is a huge stretch of shingle beach backed by a freshwater lake. There is a beautiful walk along the back of Slapton Sands where a fantastic range of unusual beach flowers can be seen in high summer.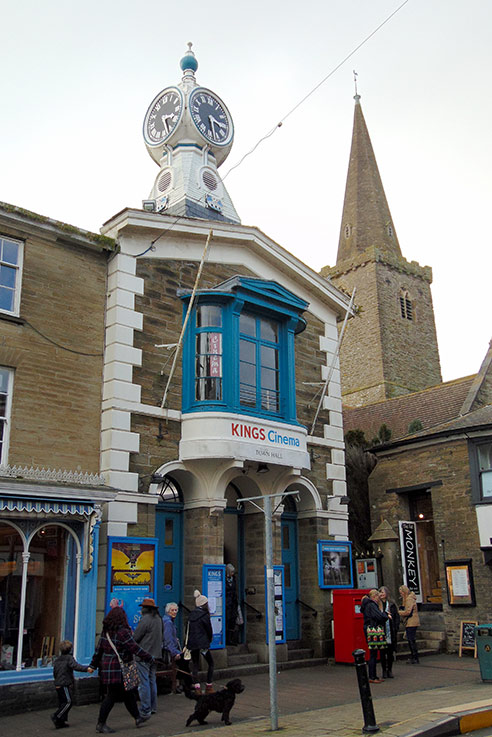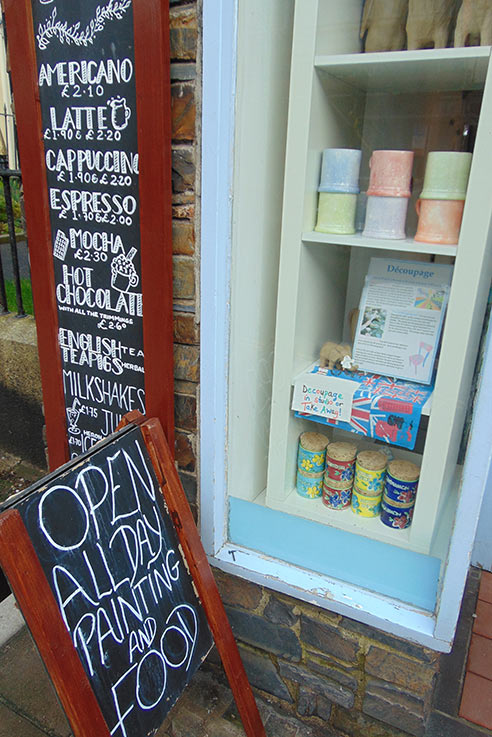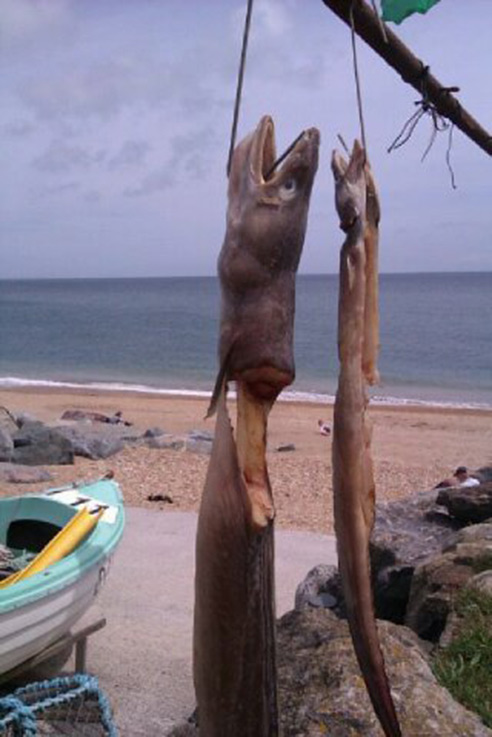 Kingsbridge Town
Kingsbridge was featured in the book The Unlikely Pilgrimage of Harold Fry by Rachel Joyce. It's a great place to set up base to explore this beautiful area. The town itself is situated at the head of an estuary and is surrounded by green countryside and rolling hills. It has wide range of shops, including lots of small independent stores alongside more familiar chains. It also has a good selection of cafes, restaurants and pubs. There is a town square which hosts weekly markets and fortnightly farmer's markets, and a bandstand is used for an occasional festival or performance. Both Kingsbridge Fair Week and Kingsbridge Music and Food Festival take place in the town.
There are many interesting and historical buildings through the streets, some dating back to the 13th Century. The clock tower, church and cinema are all striking sights. The cinema itself is a beautiful looking building which shows all the latest films as well as some independent releases.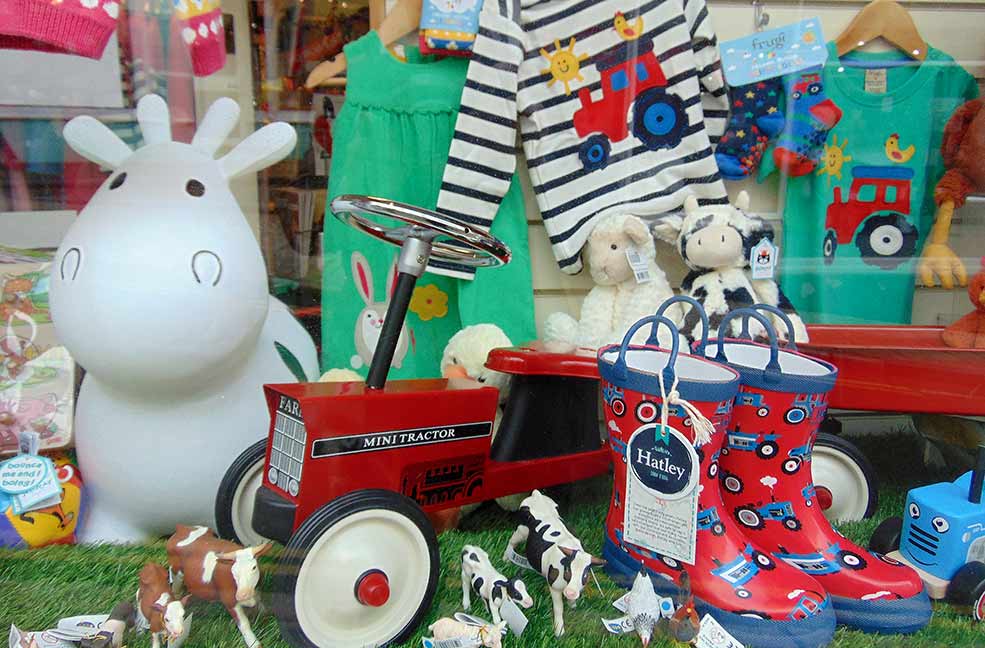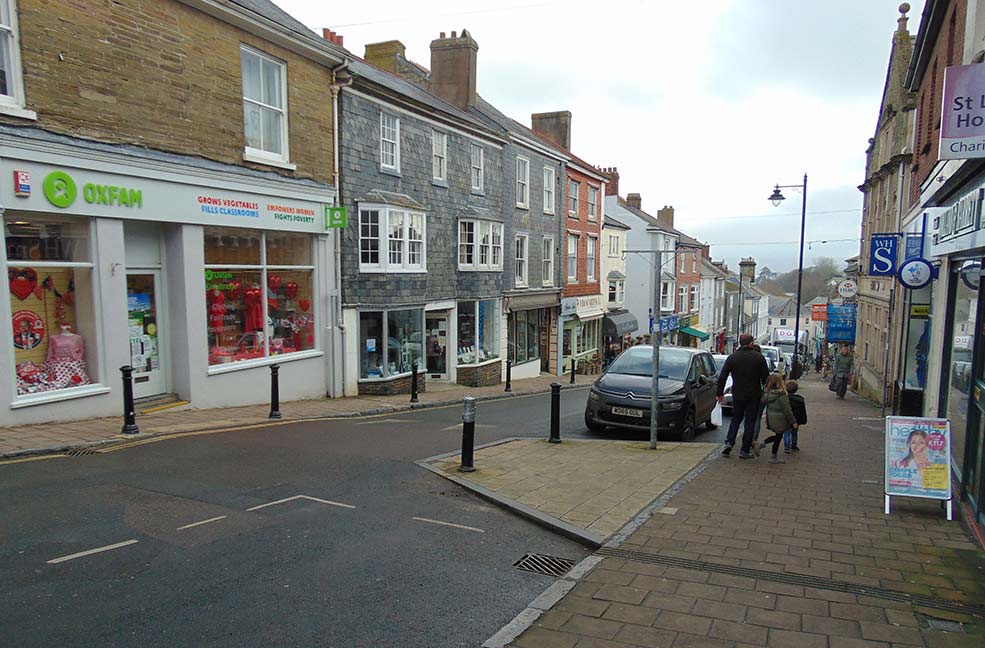 Places to eat and drink
On Beesands seafront there is a small and unimposing wooden shack offering freshly caught seafood. Although locals simply call it The Shack, this fantastic little cafe and fishmonger is properly called Britannia At The Beach. This is a great place for a relaxed light lunch with uninterrupted views of the sea.
Pubs don't get much closer to the sea than The Pilchard Inn on Burgh Island. This former smuggler's haunt is a great place to rest from the weather on a stormy day. When the tide is high it seems to come right up to your window.
Light snacks and great vegetarian meals are available at The Harbour House Cafe. The Harbour House is an arts venue and yoga centre, and there is always something interesting going on. This place is at the heart of a thriving artistic community and people are always friendly and welcoming.
The Creeks End is a nice little pub for a drink or meal which overlooks the mouth of the estuary. Expect a warm welcome, a family-friendly atmosphere and good food. There is a lot of space inside and some outside tables for when the weather is good.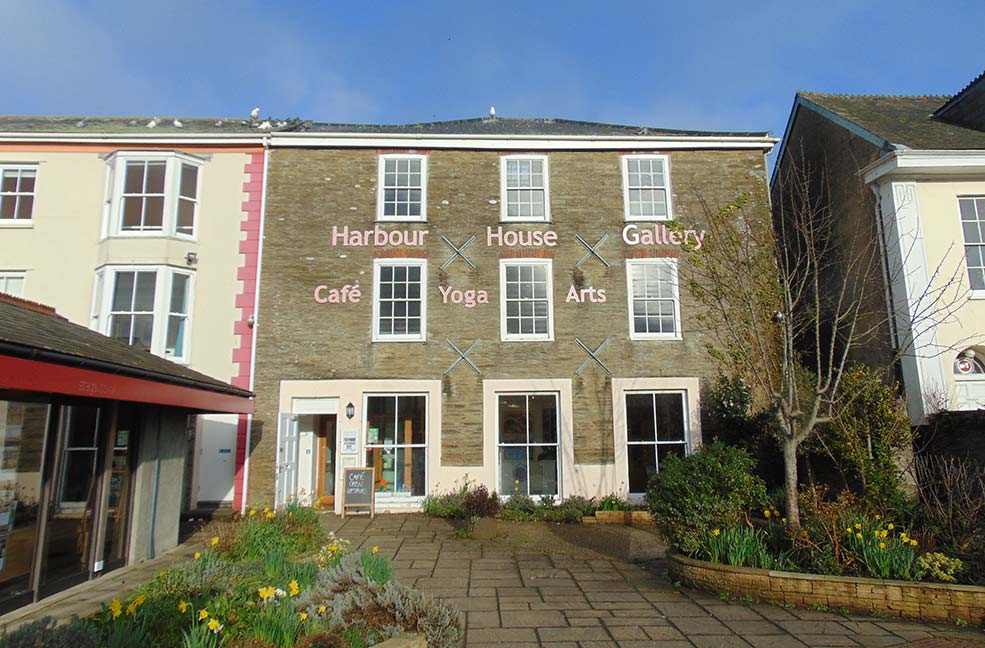 Nearby
Burgh Island is a small tidal island. When the tide is out it can be accessed on foot but when the tide is in, a unique sea-tractor ferries people across. The most noticeable feature on the island is the spectacular Art Deco Burgh Island Hotel. There is also a small but impressive pub called The Pilchard Inn. Burgh Island is always worth a visit, and can be fully explored in just over an hour, leaving plenty of time for a relaxing visit to the pub.