Freshwater in West Wight is a world away (actually about 20 miles) from the tranquil villages of Seaview and Bembridge in the east, but take the Military Road with tall chalk cliffs on your left and wide open downs to your right through an area of Outstanding Natural Beauty for a day out you will remember for all the right reasons.
Before you get stuck into all the fun and frolics of Freshwater, browse our holiday cottages on the Isle of Wight or take a look at the weather today on our live Freshwater webcam.
I can think of many reasons to visit Freshwater. For starters there's a lovely, wide open beach with towering chalk cliffs at either end. I often see kayakers and stand up paddle boarders here exploring the sea stacks left behind by the erosion of the cliffs. Isle of Wight Adventure Activities can help you with lessons and kit hire if needed. Access to the beach is easy and it's just across the road from a large car park. If you're feeling energetic but would rather not get your feet wet you can walk up onto Tennyson Downs to the monument however be warned, it's all up hill (on the way there at least) and quite a trek. If you have any energy left, carry on along the top of the Downs and you'll reach The Needles, the most iconic view point on the Island. It'll take a couple of hours at least to get there and back so go prepared.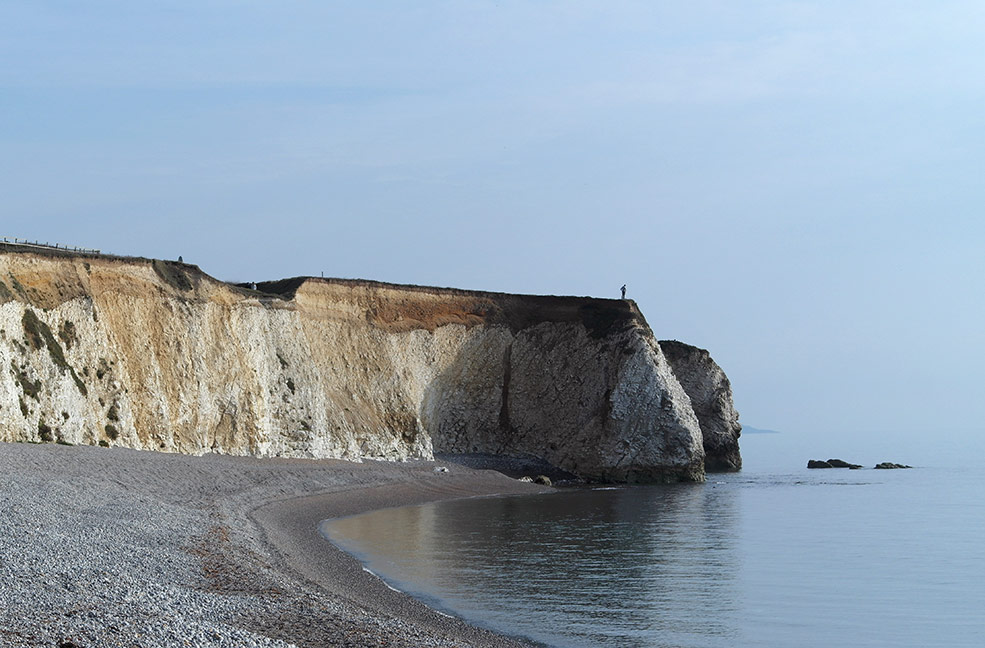 If you fancy a more leisurely acitivity take the main road up into the village and call into St Agnes Church, the only thatched church on the island. The doors are usually open and it's worth popping your head around the door to experience the tranquil interior.
Just down from the church you'll find the Dimbola Museum. Victorian photographer Julia Margaret Cameron lived at Dimbola Lodge from 1860 – 1875. It is now a museum, expertly run by the Julia Margaret Cameron Trust showing her life works. There's plenty of parking right outside and when you've finished looking around, call into the cafe for a well-deserved cuppa and cream tea.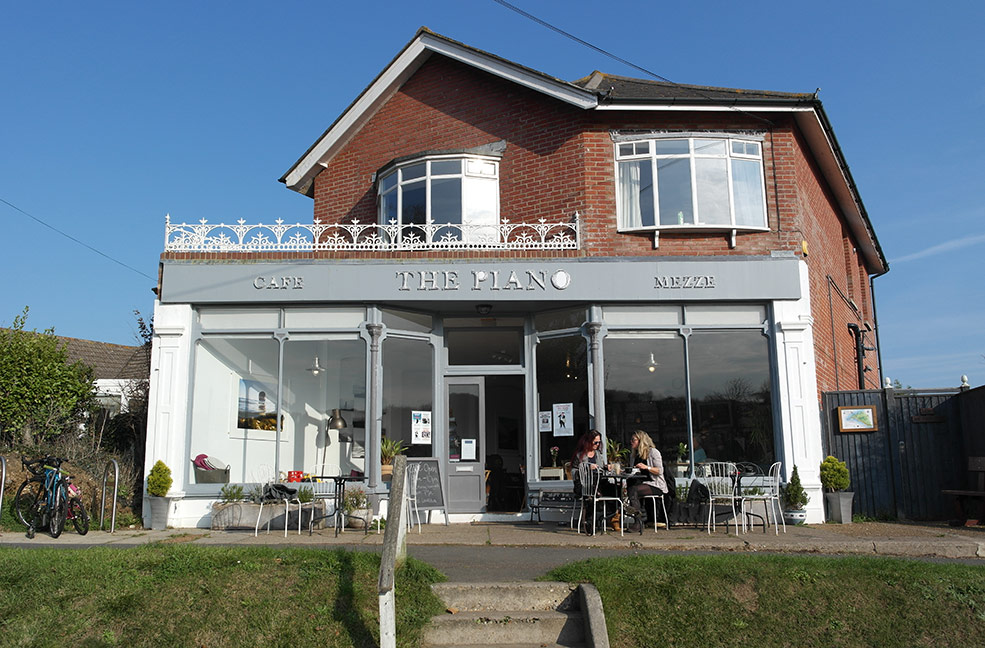 If you're in need of further refreshments then head to one of the island's best kept secrets, The Piano Cafe. It's informal and relaxed, your four legged friends are welcome and even bike racks are provided for energetic guests who cycled there. I called in for lunch on a quiet autumn day and it was surprisingly busy (not such a secret, then). The menu is varied with everything freshly made; I enjoyed a smoked salmon and cream cheese wrap – yum. Outside seating is provided and even on cooler days it's a lovely place to sit and watch the world go by. Live music plays every Friday and Saturday evening but you'll need to book a table if you fancy a boogie.