In the end, its usually the simple things that you remember. My eldest daughter is now 10 but her earliest memory is of fruit picking at the age of 3 in a pink and red hat. There's something so innocent about fruit picking – it's a stepping back in time to an age when we had a closer connection to the food on our plates. Not that most of the fruit that we pick on a fruit-picking excursion ever gets near a plate! It's the small elicit thrill of popping the fruit straight in your mouth which completes the experience.
Look at our cottages and start planning your holiday in Devon now.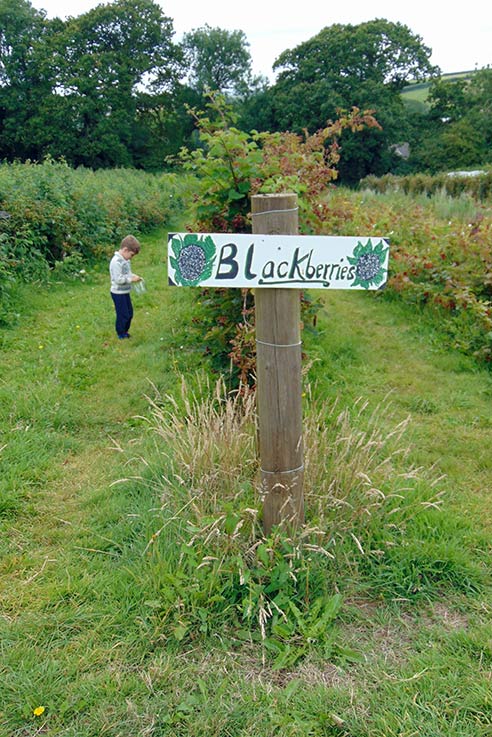 Ashprington is a beautifully unspoiled Devon village. It has a church, and pub, and war memorial, as well as pretty little thatched cottages. But what it has also got is a terrific pick-your-own farm. When you eventually find the place, after travelling along the world's narrowest lanes, you find yourself at Oak Tree Gardens Pick Your Own Fruit Farm.
The owner is on Devon time so don't expect him to rush out, but he'll find you in his own good time – and I wouldn't want it any other way! Here's where you begin to slow down, and forget about the rush of modern life. As he hands you the picking punnets, which look exactly like the ones you remember as a child, it's like stepping through a portal into a gentler world. Then its onwards to the fruit fields to stare out at row after row of tempting fruit bushes.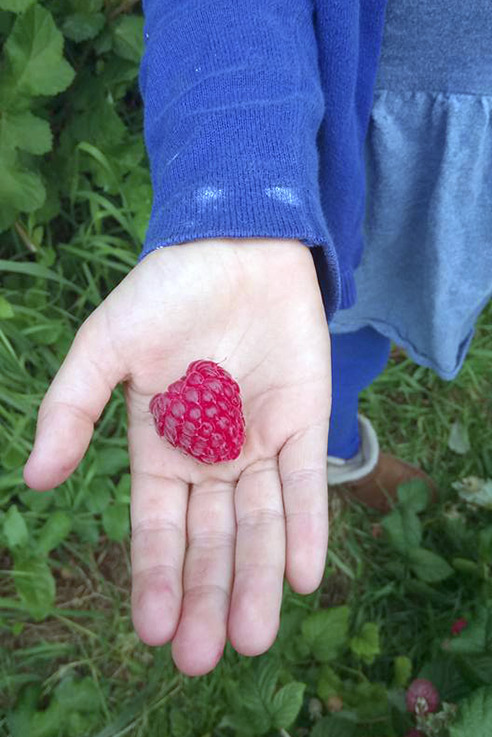 When we visited there were raspberries, blackberries, redcurrants, gooseberries, and tayberries. We've also visited for strawberries earlier in the year. Because I'd never tried a tayberry, I tried these first. They are like a cross between a blackberry and a raspberry. I liked them but not as much as raspberries, which I love, so it was onwards to the raspberries. We spent an enjoyable hour collecting 4 or 5 punnets. We thought we might have to leave our crazy dog Monty in the car, but the owner made a point of telling us that it was fine to have him running about. He spent a happy hour chasing after the owner's Cocker Spaniel while we picked fruit. After collecting raspberries, we picked a few redcurrants, and my children had their first experience of gooseberries, which they did not like. Why name a berry after a goose anyway? It was only when we went to pay up that we realised that the farm also sold ice-creams so we indulged in some small tubs of this as well.
Oak Tree Gardens Pick Your Own Fruit Farm does not sound like a thrill-a-minute day out for children used to theme parks and soft play areas, but I defy any child not to love the experience of standing in a warm field eating just-picked fruit with berry-stained fingers. My children love it, and it is genuinely one of their favourite places to go. If you are on holiday, it is one of those experiences which somehow completes the holiday, and remains in your memory long after more expensive days out have been forgotten.