I love Easter. I love the promise of warm days to come, the spring flowers, the young animals on the hillsides, and all the chocolate.
We always book an Easter holiday, even if it's just a weekend away. Looking back, these Easter breaks have usually been our best holidays, often trumping our summer breaks. The weather is fresher, the crowds are smaller, and people are more relaxed. South Devon, where the weather is often the best in the country, is the perfect place for an Easter getaway. So, here is my guide, to some fun activities to do in South Devon over the Easter holidays.
National Trust Easter Egg Hunts
Easter Egg Hunts are becoming increasingly popular, and they are a great way to encourage people to explore new places. My children love an Easter-egg hunt nearly as much as I do. The National Trust do these events egg-ceptionally well. In south Devon two hunts well worth visiting are Overbecks and Greenway. Greenway run their event from April 2nd – April 21st, while Overbecks run theirs from April 19th – April 22nd. Both these National Trust properties are well worth a visit. Overbecks is a quirky house and semi-tropical garden near to Salcombe. On a warm Spring morning, the front lawn at Overbecks is my favourite place in the world. It is a sheltered spot with glorious views overlooking Salcombe and the Kingsbridge Estuary. The cafe is always worth a visit and they will even lend out rugs for you to spread on the lawn and relax. Greenway, meanwhile, is a beautiful house and gardens overlooking the River Dart near Dartmouth. This former holiday home of Agatha Christie is beautiful at any time of the year, but an Easter Egg hunt adds an extra sparkle of magic.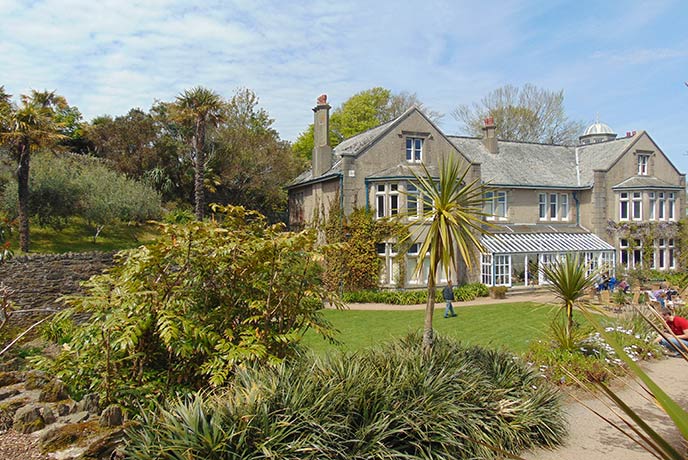 Hot Cross Buns at Pennywell Farm
Pennywell Farm is a great day out for families with small children. Easter is the perfect time to visit. There are less crowds than in the busy summer period, and there will be lots of new life to see. What could be more Easter-y than bottle-feeding a young lamb? There are lots of hands-on animal experiences at this open farm, but there are also various small rides. On the morning of Good Friday, free hot cross buns will be offered to anyone who buys a hot drink.
Tracking at Stover Park
I like to remind people about the forgotten joys of tracking. Tracking can be done anywhere but my family's favourite location is Stover Park. This walk round a lake is perfect for tracking. Tracking is basically hide and seek, with the difference that the hiders deliberately lay a trail of sticks, marks and arrows for the seekers to follow. Simply divide your family or group into two teams and send one group off to be tracked by the rest. The big difference is that the hiders lay a simple trail for their pursuers to follow. When the hiding group have found somewhere to hide, they indicate that they are nearby with a basic house shape made from sticks. My children love this game as it is wild and adventurous but also safe when you have an adult with both teams. Reward both teams with an ice-cream from the van by the Ranger's Hut. There are plenty of other ways to have fun in a forest, find them here.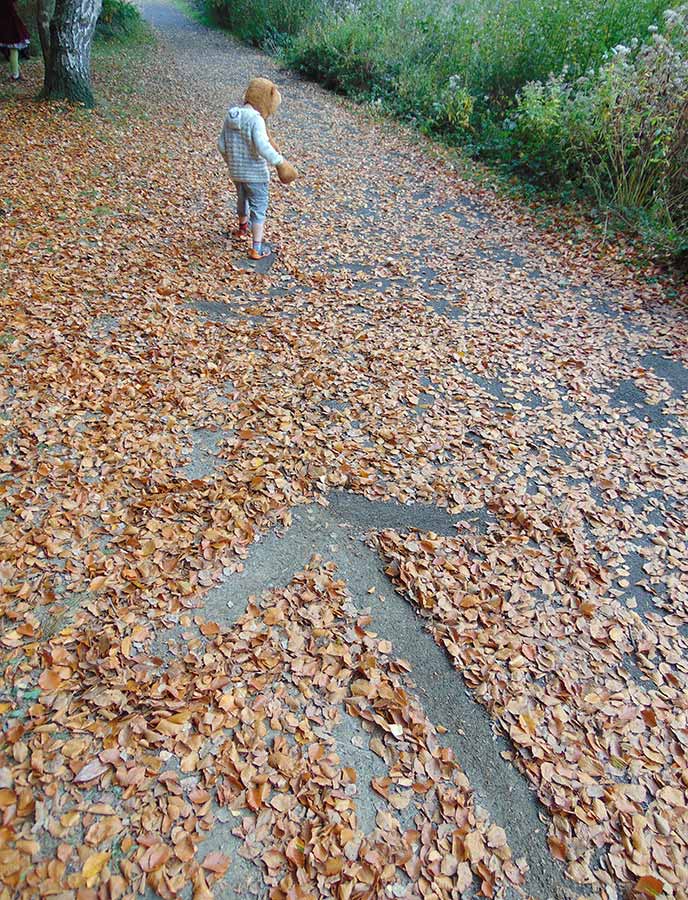 Pooh Sticks at Two Bridges
It's amazing how satisfying the simple game of Pooh sticks is. Players only need a bridge over a stream and a stick each to play. Simply throw all the sticks at the same time, then run to the other side of the bridge to see whose stick can be seen first. With two bridges to try, Two Bridges on Dartmoor is a good location for the game. There are lots of great walks near Two Bridges. You can follow the streams, wander around the moors, or follow the trail up to Wistman's Wood, one of the oldest areas of woodland in the country. When you want a reward for your efforts the welcoming Two Bridges Hotel is a fantastic place for a drink or meal.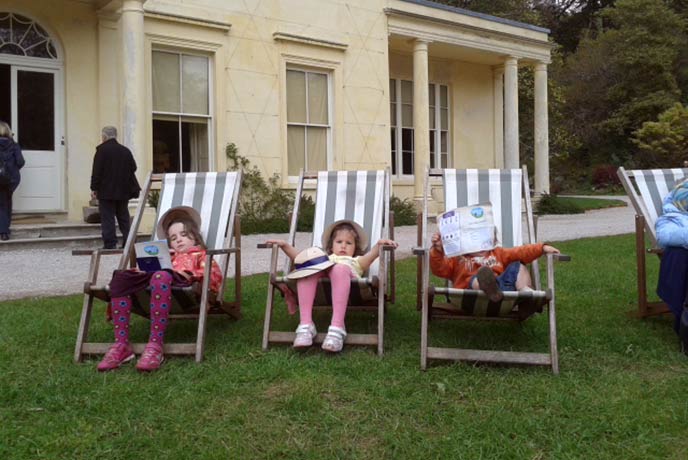 Find a dino-egg at Dinosaur World
From 30th March to 28th April, Torquay's Dinosaur World will be running a Dinosaur Easter Egg Hunt. If the weather isn't perfect, this indoor venue can be a real winner. This is a small but entertaining museum with exhibits and models reflecting all things prehistoric. There is a family explorer quiz to complete, fossils to hold, and interactive exhibits to try, as well as those dino-eggs to find.
Cream Tea at Angel's
For lots of people, the first thing they associate with Devon is a cream tea. And It might just be me, but I also associate cream teas with Easter. So, when I think of Easter in Devon, my mind drifts to indulgent afternoons at Angels Tea Room in Babbacombe. This refined little cafe overlooks Babbacombe Downs and has fine views along the coast toward Dorset. They serve loose tea in fine bone china alongside the finest home-made scones around. The choice of scone flavours is incredible, plain, fruit, cherry, chocolate, cheese, ginger, and more.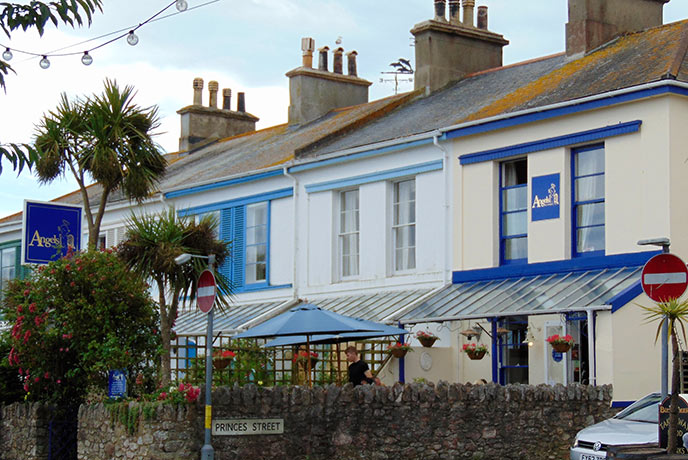 Start planning your holiday by choosing your favourite self catering cottage.