Dorset is home to the Jurassic coast so expect plenty of dinosaurs, it's also a county of great homegrown food, bizarre traditions and interesting geology.
Mainly known for the Dorset Jurassic Coast (which is a stretch of coast not to be sniffed at), Dorset has way more to see and do than just fossils and dinosaur-related activities. These are brilliant places to start but there is so much more out there to discover. Our bucket list looks at many Dorset points of interest but there are a few quirky things that you'll find off the beaten track. As the local experts, we've included a mix of well-loved locations and quieter places to visit so that there's even something for our regular Dorset visitors in this list. Read on to find out about some of our favourite Dorset destinations.
Before you begin, take a look at our Dorset holiday cottages.
1. Walk to Old Harry Rocks and then enjoy a pint by the roaring fire at the Bankes Arms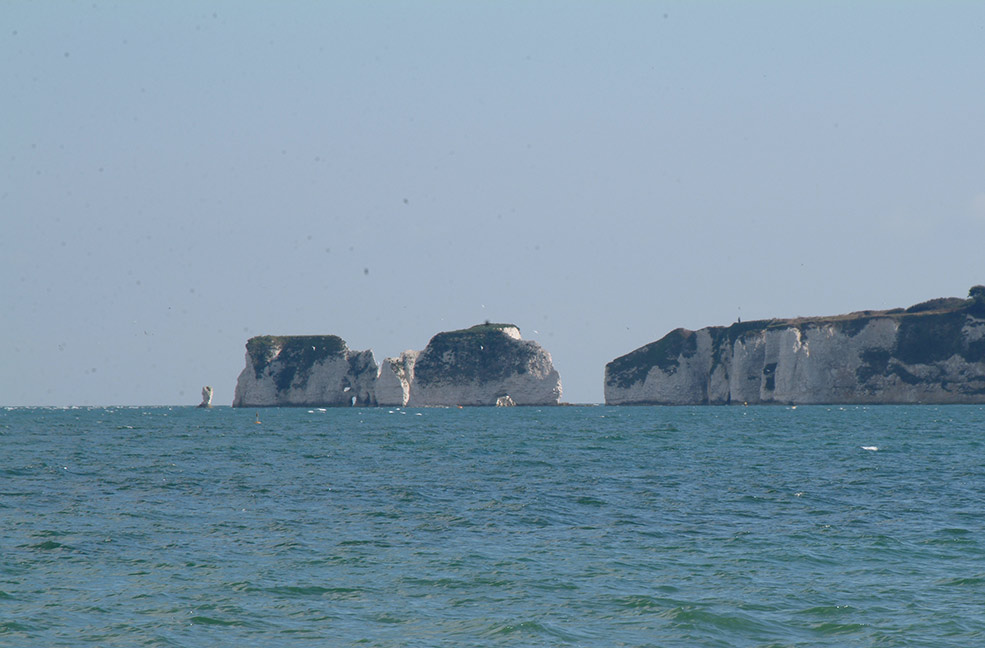 An iconic view of Dorset followed by a classic holiday moment. Relax all afternoon.
2. Go walking at Arne RSPB
This tranquil nature reserve is at the back of Poole Harbour and has been featured on BBC Autumn Watch and Spring Watch.
3. Delve into history at Bovington Tank Museum
Dubbed by Amanda, our property manager, as 'huge and a bit awesome'.
4. Take a boat trip to Brownsea Island
Spot peacocks and red squirrels and follow one of the many trails to discover more wildlife.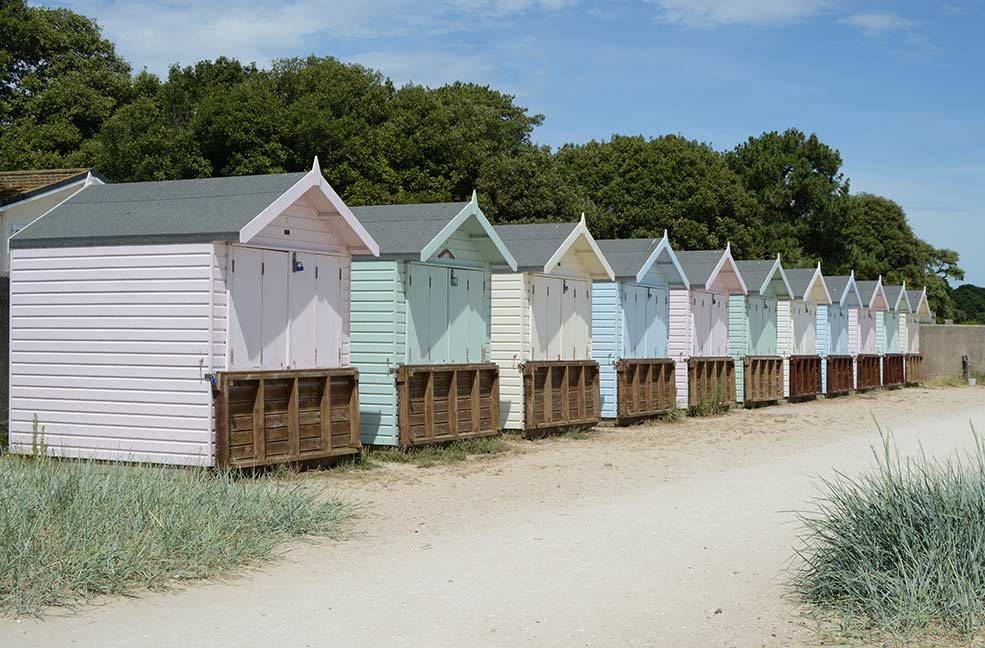 5. See the amazing ammonite pavement on Monmouth beach
The ammonite pavement is a geological marvel on the Jurassic coast.
6. Get a little bit squiffy on a vineyard tour at Furleigh Vineyard
Try some fine wines and maybe take one home with you for a little treat.
7. Go coasteering along the Jurassic coast from Lulworth Cove
A different way to explore the coastline, not one for the faint-hearted!
8. Dine in style at the Hix Oyster and Fish House in Lyme Regis
An incredible view paired with good food and lots of options on the menu.
9. While you're there, take a good look around Lyme Regis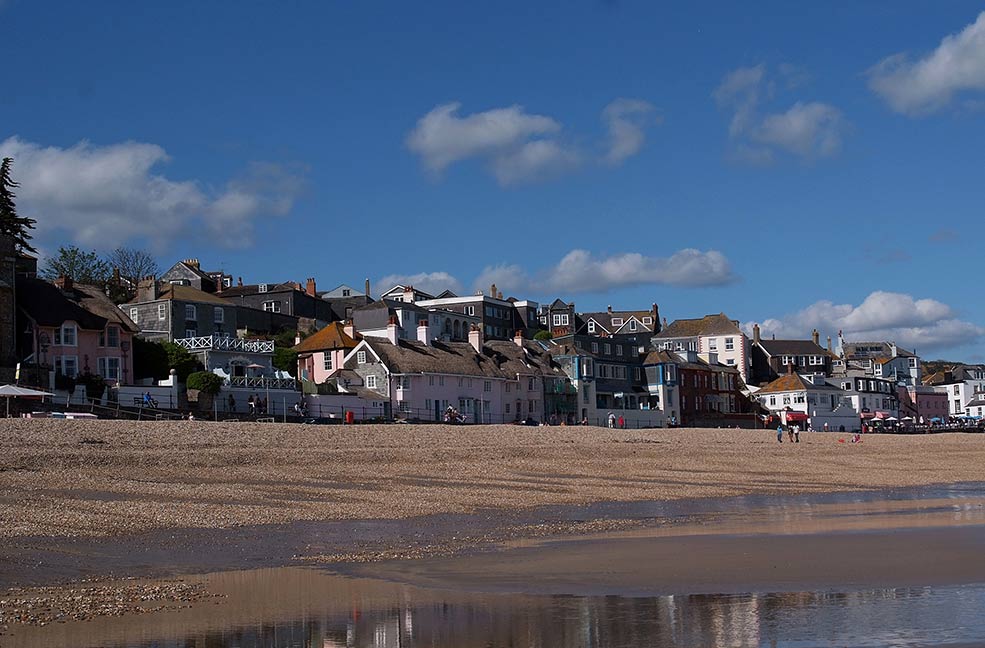 Lyme is a real gem in the Dorset crown – make sure you see Lyme Bay. take a sneaky peak on our webcam.
10. Visit West Bay and reminisce on your favourite episodes of Broadchurch
A pretty place that was the backdrop to the sinister action of ITV's Broadchurch.
11. Challenge yourself to the Pier to Pier swim (from Boscombe and Bournemouth)
A fun way to see the coastline, please take care. This is one for able swimmers only!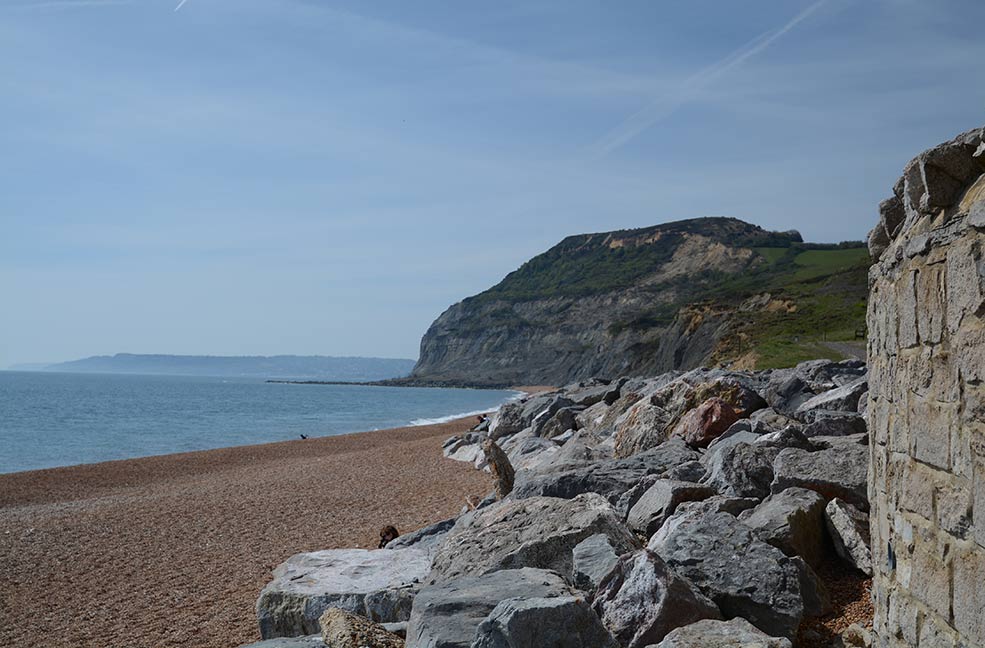 12. Hop on the Swanage chain ferry to the Purbecks and Kimmeridge
The Isle of Purbeck is a green haven of coast and countryside to explore.
13. Have a crabbing competition with all the family off Mudeford Quay then pop into The Haven pub for a pint
There's nothing wrong with some healthy competition while on holiday.
14. Marvel at the geology of Durdle Door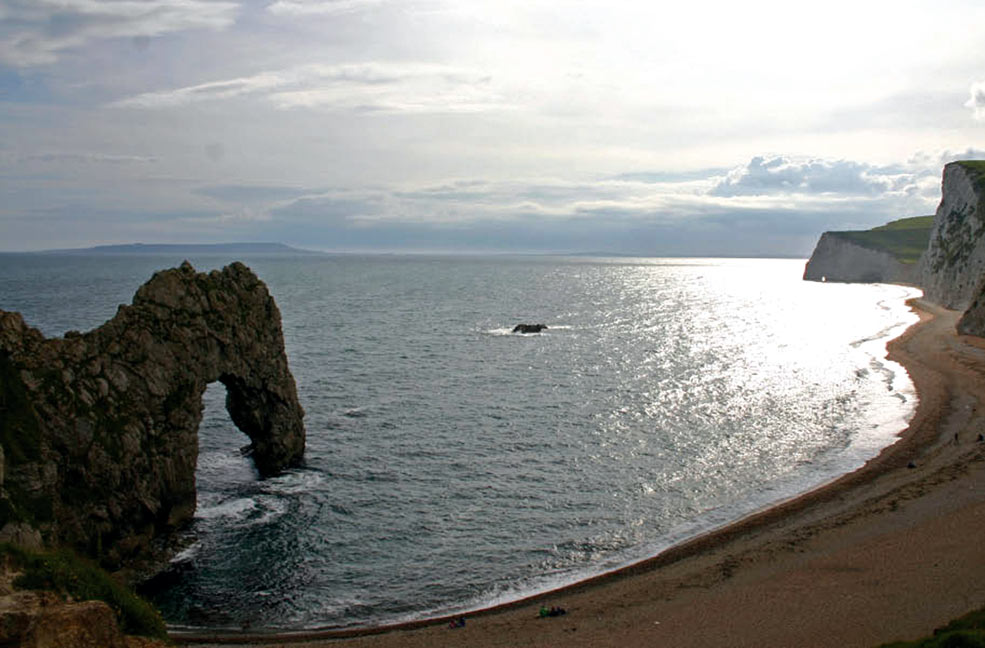 Even more breath-taking in real life as it is in photos. You may find yourself wondering how it ended up as an arch and learning a new geography lesson in the process.
15. Admire the beauty of Lulworth Cove
Iconic and serene, if you see nothing else in Dorset, we recommend Lulworth Cove.
16. Grab a bite to eat at Brassica in Beaminster
Plan lunch and shopping at this quirky cafe and shop at the heart of Beaminster.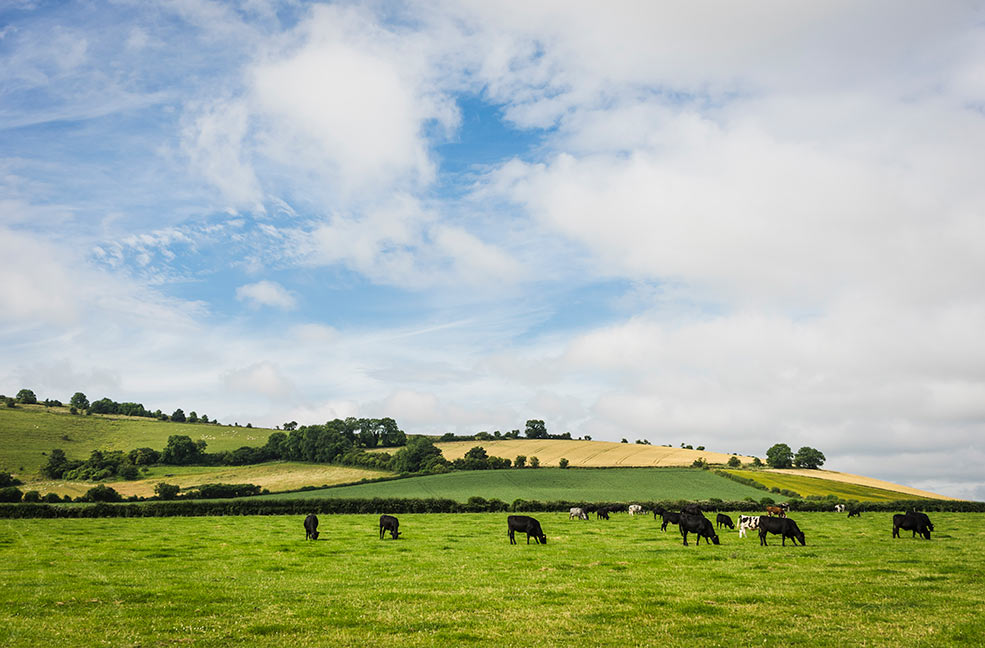 17. Go fossil hunting on Charmouth beach and visit the fossil centre
Just make sure to find your fossils on the beach, stay away from the cliffs as they may crumble.
18. Rock on at the Lyme Regis Food Rocks festival
And try all the best food that Dorset has to offer.
19. Take enthusiastic young archaeologists to the Dorset Dinosaur Museum
Because the main reason for coming to Dorset is to learn about dinosaurs, surely?
20. Wander by the ocean at Studland beach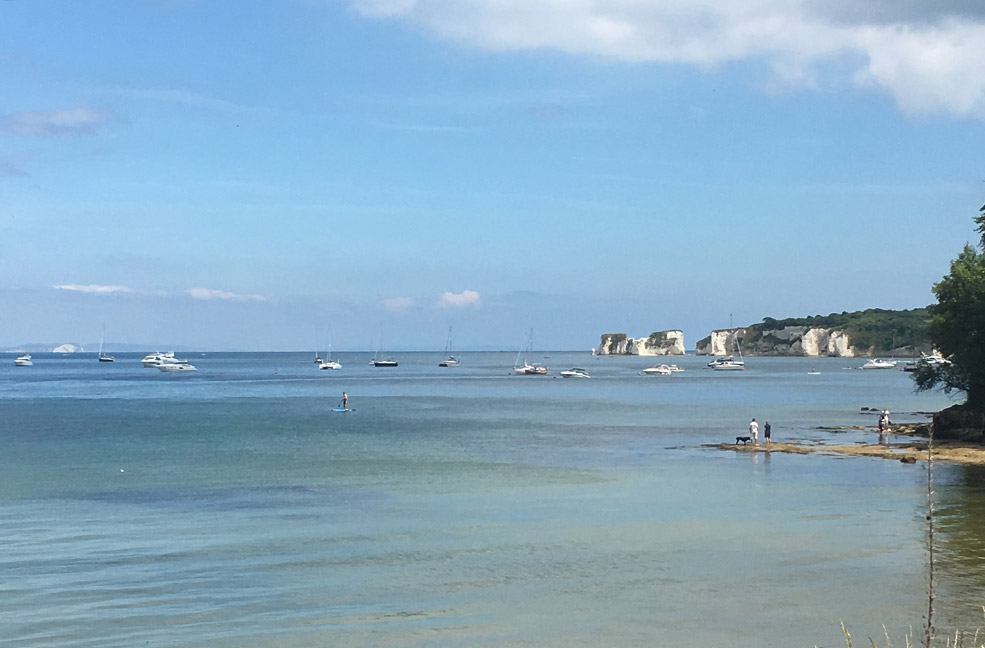 A magical wilderness to while away time just walking and talking with friends and family.
21. Become a bookworm at the annual Bridport Literary festival
The festival takes place annually in the autumn – the best time of year to curl up with a good book.
22. Step into a scene from Far from the madding Crowd at Mapperton House and Gardens
Dorset has featured in many films and television shows so you might find certain places can feel quite familiar.
23. Hang with the orangutans at Monkey World
This family attraction is ideal for keeping your little monkeys entertained.
24. Shop 'til you drop at West Bay's vintage market
Enjoy the picturesque setting of West Bay while picking up some vintage treasures to take home.
25. Launch a boat off Chesil Beach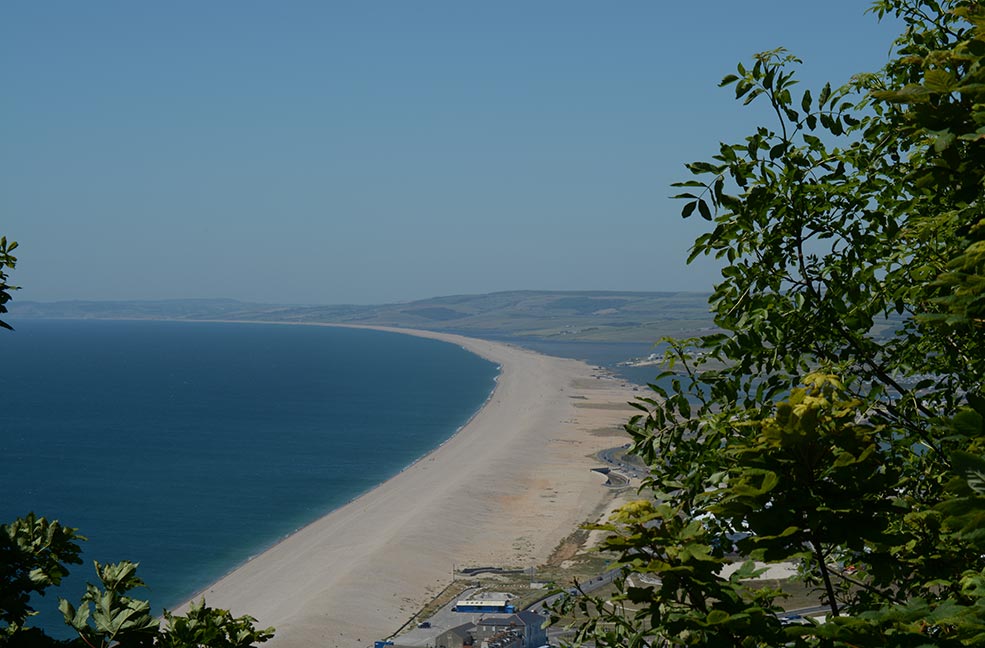 Gently row out into calm waters and see the coast from a different angle.
26. Take the dog for a good run on Burton Bradstock beach and then have a hot chocolate at the Hive beach cafe
Dog friendly with good seafood and cakes, this is perfect for warming up after a wintery walk.
27. Step back in time at Corfe Castle
The National Trust offer plenty of historical re-enactments and activities for families.
28. Propose to your favourite person on the top of Golden Cap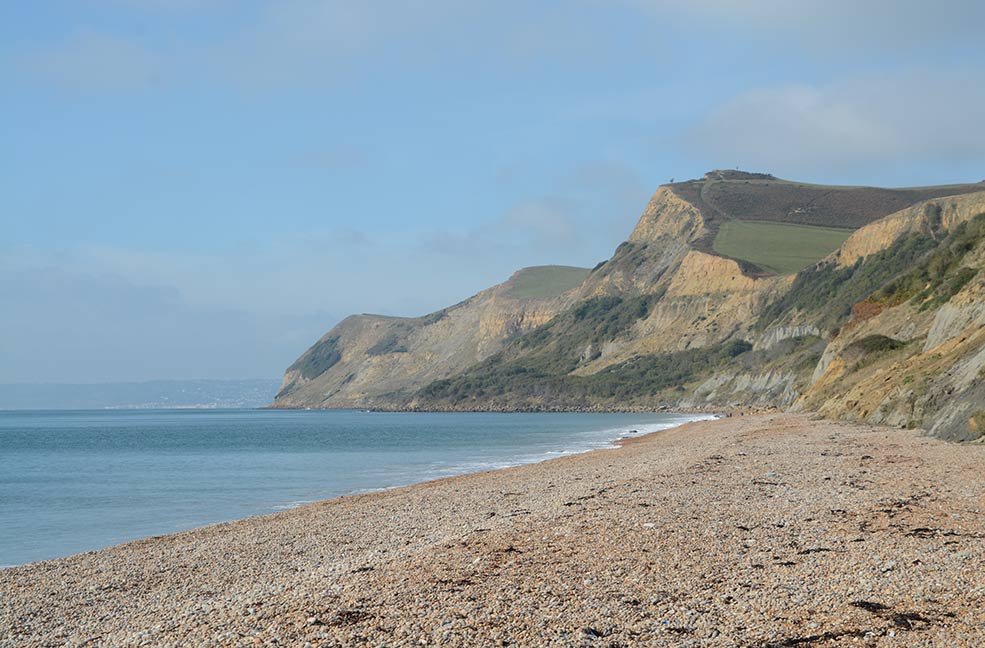 Our Marketing Manager did this and Golden Cap still has a very special place in his heart.
29. Visit Kimmeridge to see the Etches collection of fossils
Learn more about the fossils collected along the coast by Steve Etches over a 35 year span.
30. Put yourself in an old Hovis ad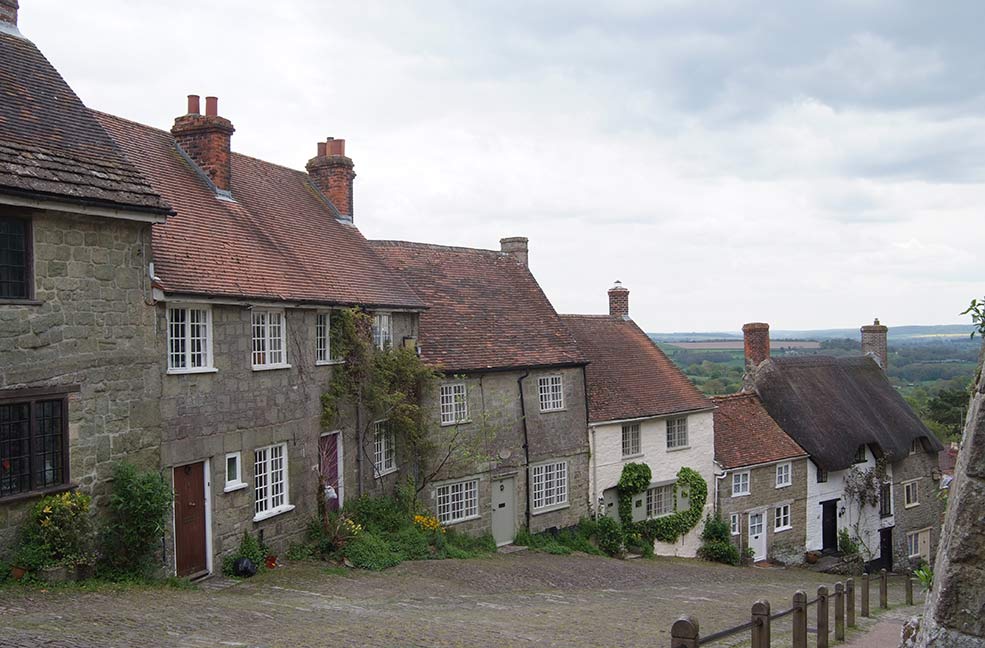 Visit Gold Hill in Shaftesbury and relive that iconic 1970s Hovis bread TV advert.
31. Learn more about the geology and archaeology of Hengistbury Head
A real place of interest for anyone keen to know more about Dorset's ancient history.
32. Spend an evening eating at La Caverna in Dorchester
A favourite with our staff, expect excellent Italian food for all tastes.
33. Live (un)like a literary character on the Cobb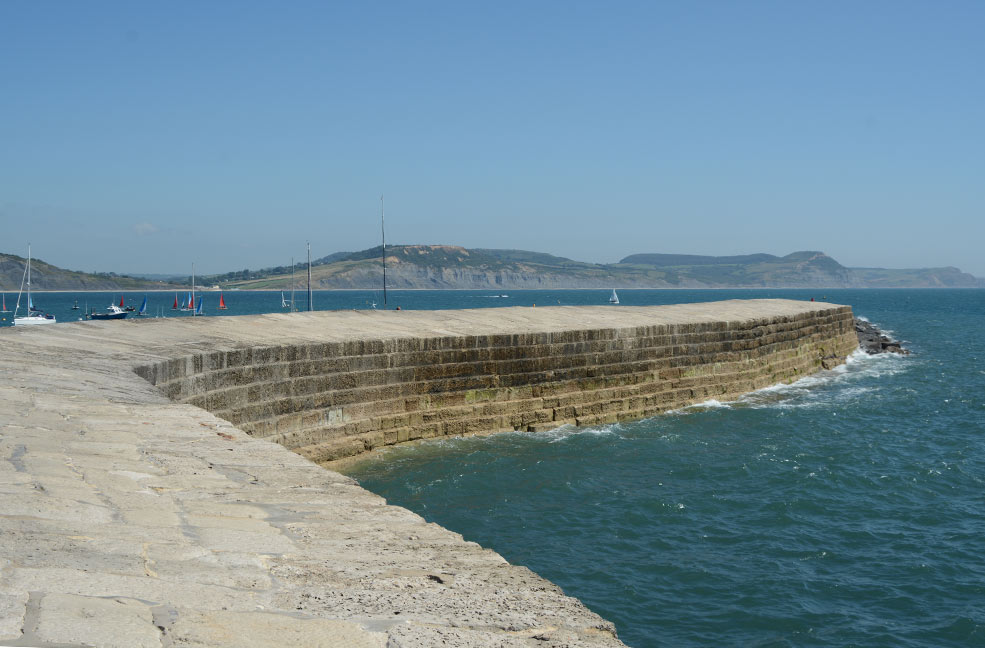 Louisa Musgrove threw herself off the Cobb in Jane Austen's Persuasion. Keep yourself well away from the age to avoid any repeats of this tragedy.
34. Take a stunning snapshot of Portland Bill
The photogenic stripes of this lighthouse make it the perfect subject for budding photographers.
35. Giggle at the well-endowed Cerne Giant
A chalk giant drawn into the hills at Cerne Abbas may make you choke on your cuppa when you see the size of his -ahem- but it has long been thought that this marked an ancient fertility site.
36. Get lost in the rolling hills of Cranborne Chase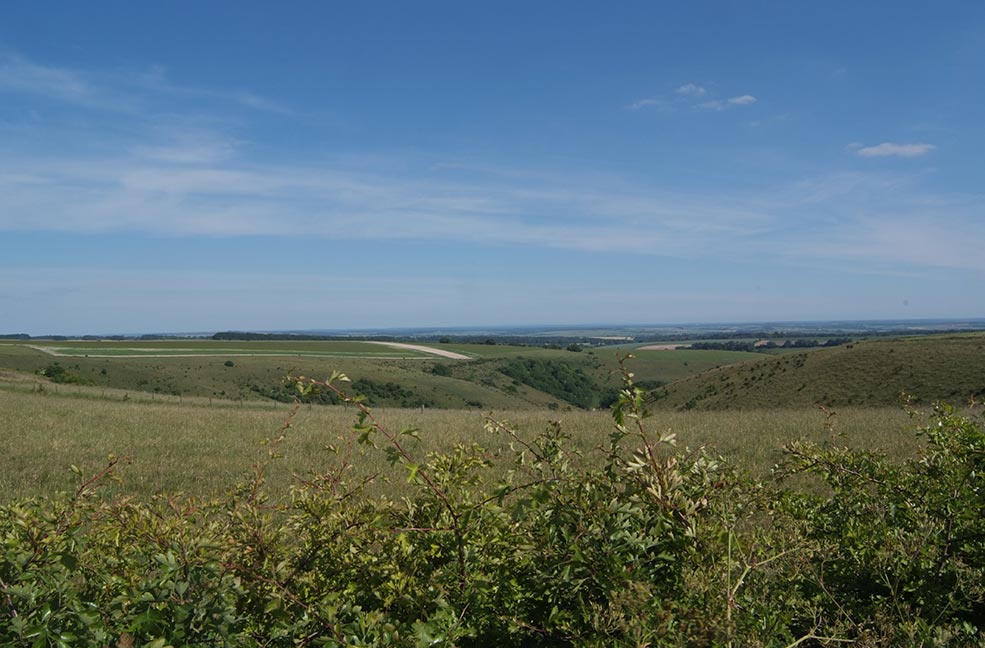 Rolling hills, river valleys, chalk grasslands and heathlands all make for a romantic day walking.
Start your Dorset adventure now with our collection of holiday cottages in Dorset.