Crealy is the largest theme park in Devon. It advertises itself as the best family day out in Devon. When I went with my family we did have a Crealy great time. And, because it was in the Easter holidays there was an Easter Egg hunt, so it was egg-stra exciting.
My children are just the right ages for Crealy. I have a 12-year-old, a 10-year-old and a 7-year-old and they love it. I have been before when they were younger and there wasn't quite enough for them to do. I know that when they are teenagers it won't compete with the bigger theme parks across the country, but right now, they can't get enough of Crealy.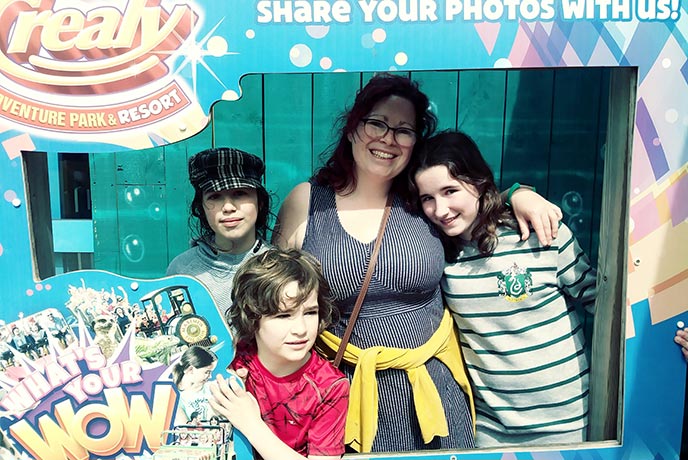 We were well organised getting ourselves ready and were stood outside the gates as they opened at 10am. We'd already planned our first three rides. First, we went on the roller coaster Maximus, then we went on the Dino Jeeps, then the Junior driving school. None of my family like extreme rides, so we avoided the largest roller coaster, The Twister, but there was nothing else that we didn't try.
We went during the school holidays and I had been worried that we would spend half the day queuing, but there was no queue longer than 15 minutes, and some were just a couple of minutes wait. This is the advantage that smaller parks can have over the most popular theme parks. Crealy may not be as big as some parks but it really is a full day of fun. We were laughing and having fun together as a family from the moment the doors opened until the park closed.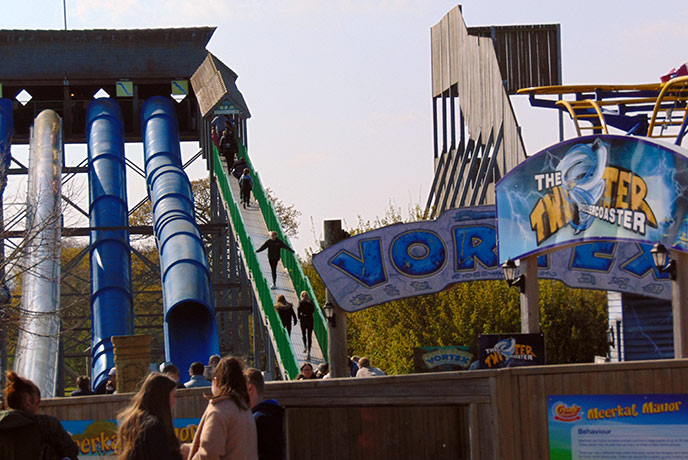 My children have a soft spot for the chair ride, and went on three times, never having to queue for more than a couple of minutes. My favourite ride is the log flume. This is surprisingly scary for a log flume and has a couple of great splash drops. What I also really enjoyed were the water slides. You sit on a small inflatable boat to go on these, and although you do get slightly wet it is well worth it. While we were all wet anyway, we tried the Aqua boats. Although there are signs telling riders not to squirt people in the queue, these were routinely ignored, so we were soaking before we even got on the ride. It was a warm day when we visited so we soon dried off as we ate our picnic on the grass.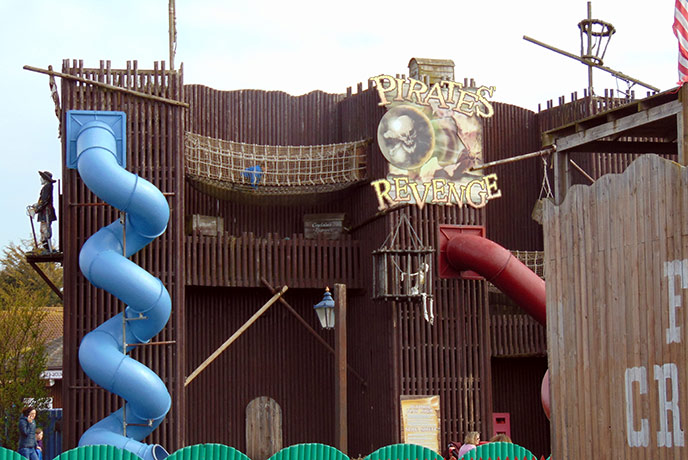 As we went round we also looked for the large Easter eggs to stamp our clue book, and we were all rewarded with a good sized egg. After trying out a few more outdoor rides, including the mini driving school which my son really enjoyed, we headed indoors. Here things got a bit more noisy, and a bit more hectic.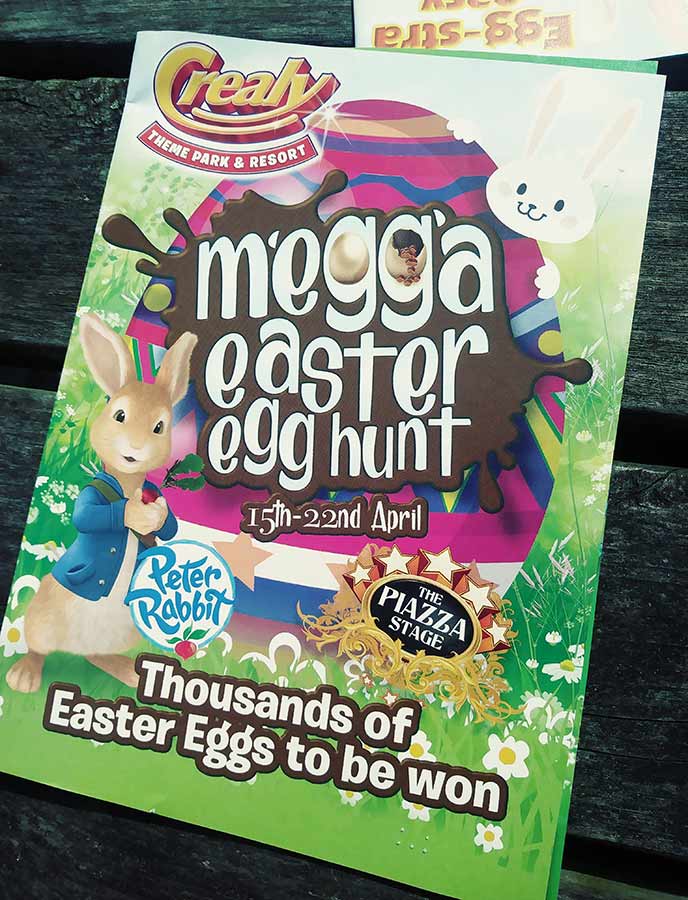 There are two large indoor play areas. The one called Atlantis has a few rides and a medium sized soft play area, but next door to this is a huge soft play area. The slides looked amazing and there was plenty to amuse the children, but there was nowhere for adults to sit which was a bit frustrating. There is a third indoor area for animals. I love animals and had a nice time feeding some goats and petting some donkeys, but the animal area isn't particularly impressive on its own.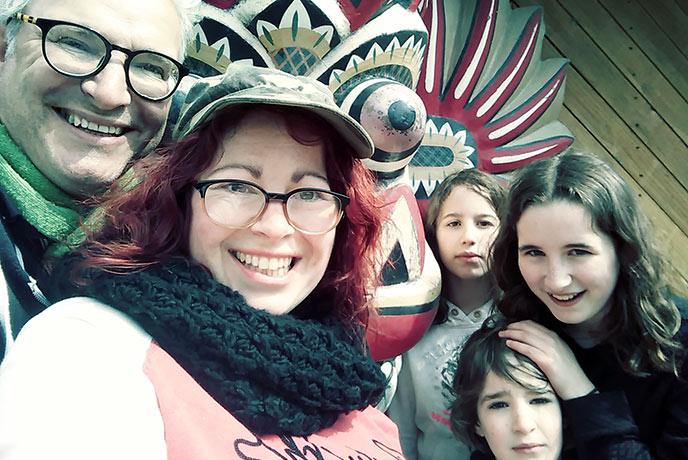 The thing about medium-sized parks like this is that there don't really need to be any stand out attractions, because the whole day is full of fun moments. For a family it is perfect. We all had an amazing time and enjoyed the whole day. It was such fun that we decided to take advantage of the pay once, visit all week offer. This is amazing value. As long as you show your ticket at guest services before you leave, and ask them to take a photo of you, you can come back again in the week without paying any extra. This was a definite for us. I might even brave The Twister next time.
Stay in one of our Devon cottages and spend a day at Crealy.