Ahoy mateys and welcome to the best festival to ever appear on these here shores. From fancy dress to pirate bands aplenty, Brixham Pirate Festival rocks all weekend long for this fun celebration around Brixham's harbour. Stay in one of our Brixham holiday cottages for an arrrr-mazing weekend.
Brixham is a great harbour town in south Devon. Home to the famous Brixham fish market, the amazing Rockfish restaurant and takeaway and picturesque views across the bay, you'll have breath-taking views from the moment you arrive.
Welcome to Brixham
I went along to my first pirate festival this year, naturally expecting a little bit of fancy dress but, honestly, I've never seen so much commitment to a pirate costume in my life. Almost every person present is wearing at least a hat and eye patch but so many people went all out: think long coats, swords, feathers and many a Jack Sparrow, of course.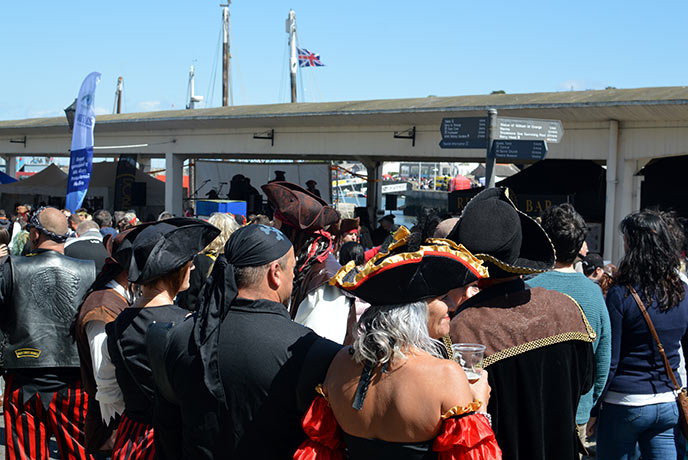 Driving through the town of Brixham, you don't see the sea until you get on to the front and then the whole bay opens up in front of you. I was lucky to see the views with blue skies and blue seas, you could clearly see right across. For a moment, I almost gave up on the pirates for simply enjoying the view…
Enjoy the view from your own home on our live Brixham webcam.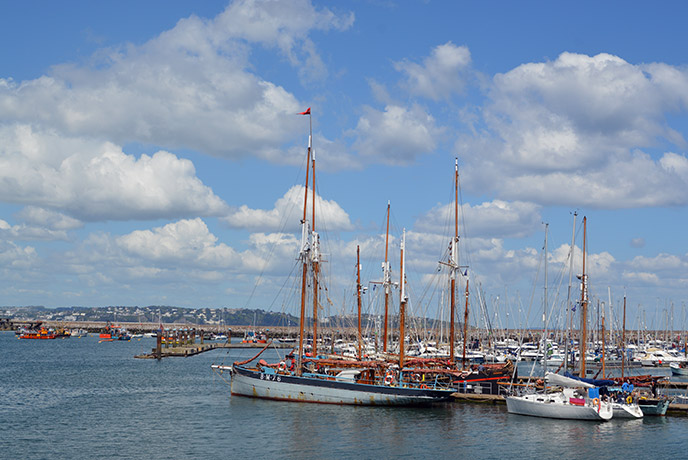 Parking
I parked in the multi-storey car park – plenty of room and really easy to find a space. It took around 10 minutes to walk into Brixham which gave me chance to soak up the sunshine and get my bearings. I'd never been to the town before so this was all new to me. The event was really well organised, from driving through the middle of the town, you'd have no idea what was going on by the harbour. No queues, very well-directed and easy to find the car parks.
Pirates galore
Once I got down to the marina, it was so busy. Lots of pirates milling around, with plenty of activities, including the magical mermaid cove where you could take a picture with a real-life mermaid. Brilliant for kids and plenty to keep them entertained alongside the grown ups.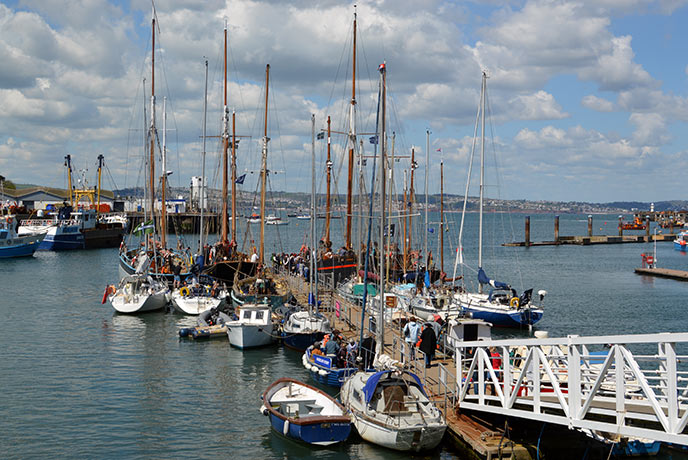 On the walk from the marina to the harbour, there were ships open for tours if you pay a small fee, usually a pound or two. I walked past a few pop-up shops selling pirate jewellery, hats and bags. There was also the obligatory bar and a few places to get food. Once you got to the harbour there were all the restaurants, pubs and cafes that are usually in Brixham along with street food vans and pop-up bars.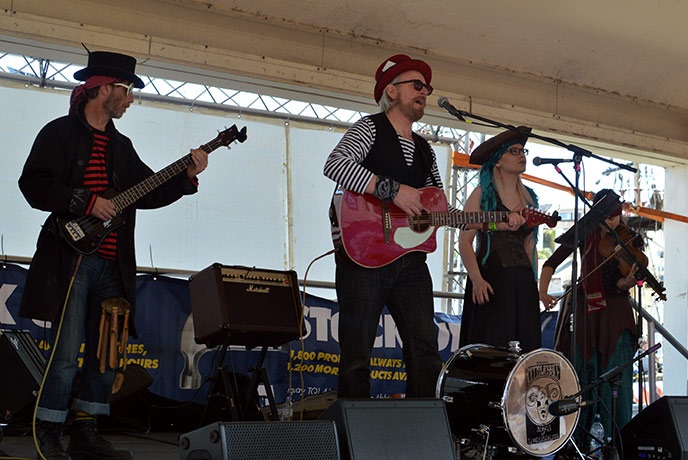 I milled around for a while. Looking in the shops, listening to the live band and generally soaking up the atmosphere. Everyone had a drink in hand and a smile on their faces.
Eating at Rockfish
While in Brixham, you have to visit Rockfish at least once. Positioned above the Brixham fish market, this is possibly the freshest fish you'll ever eat. This is, of course, where I went for lunch. The staff were friendly and welcoming, introducing the fish they had available that day, happy to answer any questions and offer up their own recommendations. The restaurant overlooks the sea and has an amazing outdoor seating area that I can imagine is super popular in the middle of summer. I took my time over eating lunch to make sure I enjoyed the view too.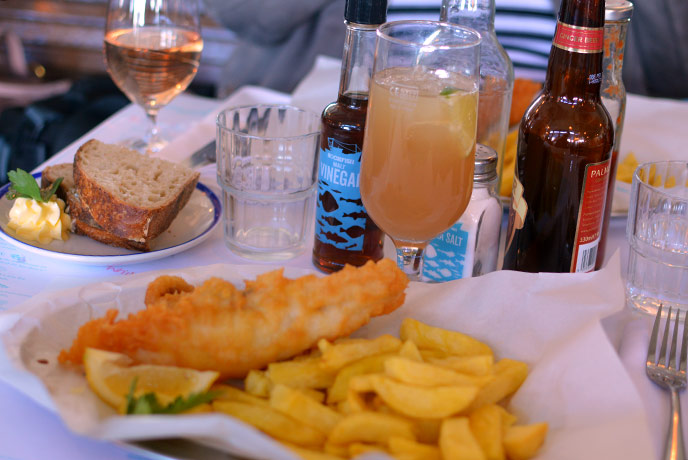 After a bite to eat, I headed back out for a wander by the harbour and then joined the crowds in bobbing along to the live band singing various ditties of the sea. Thoroughly disappointed that I missed 'what shall we do with a drunken sailor', but you can't have it all, eh?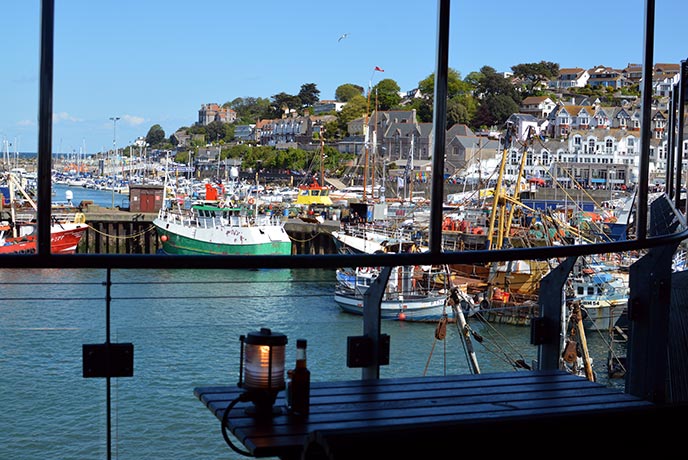 Festival in 3 words
Overall, Brixham Pirate Festival is vibrant, fun and a fantastic day out for all ages, especially when you've got a sunny weekend to make the most of.
Stay in one of our Brixham holiday cottages for the perfect weekend away.
Take a look at the best family friendly festivals in Devon, including the Pirate Festival.