What is better on a hot day than an outdoor pool? My family love a lido. Some of our best days have been spent sunbathing on towels with an ice-cream in hand and our feet in the water. So here is my list of the 5 best lidos in Devon.
This is a pool which rightly features on any tourist pictures of Plymouth. It truly has a stunning location. The lido is right on the water-front and juts out over Plymouth sound. The bright blue water of the lido beautifully compliments the dark blue of the sea. The Lido itself is a gorgeous 1930's Art Deco building, and worth visiting for the architecture alone. This pool was closed for many years, but a huge renovation meant that the pool re-opened in 2005. The water here is unheated, and the pool is large, so it takes a while for the chill to leave. If you can overlook this then this is one of the loveliest lidos in the country. It is open every summer between May and September and charges for admission.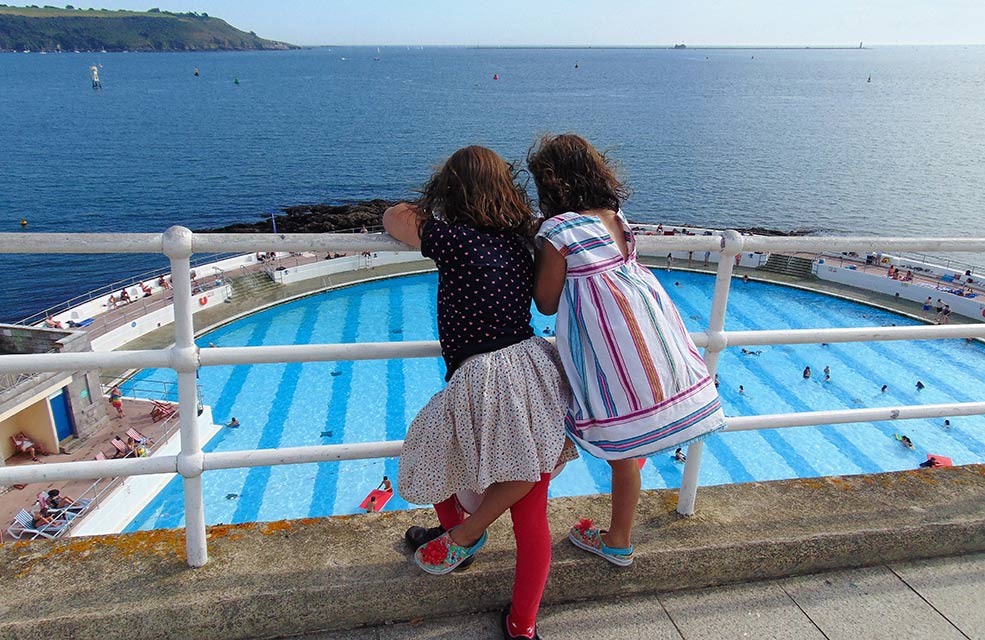 Shoalstone Pool, Brixham
There are many things to recommend this pool, but one of the most surprising is that its free! A couple of years ago this tide-filled pool was starting to drift into disrepair, but hard work, many volunteers and community pride has restored it. Shoalstone Pool is near the most Southerly point of Torbay and the pool has views right across Tor Bay towards Torquay. It is right on the water-front, and as you relax you can lean over the walls and watch the fish. This is such a relaxed place. People just wander in and set up themselves for a relaxing day. Some of the local teenagers often alternate between jumping off the rocks into the sea then jumping into the pool. The water in the pool is unheated and only marginally warmer than the sea, but don't let this put you off as this is a beautiful pool in a stunning location. It has a little cafe, but you can also bring a picnic. There are lifeguards on duty every day from 10am to 6pm.
At the North end of town, under the Eastcliff, is a heated open-air pool. Half as wide as it is long, this pool is more spacious than it initially looks. What I like about it is that there are lots of grass areas for sitting on. This means that families can spread themselves out with towels and blankets and have their own small patch. The pool has sea-views and is surrounded by lots of green space. Prices are currently under £5 for adults, and half this for children.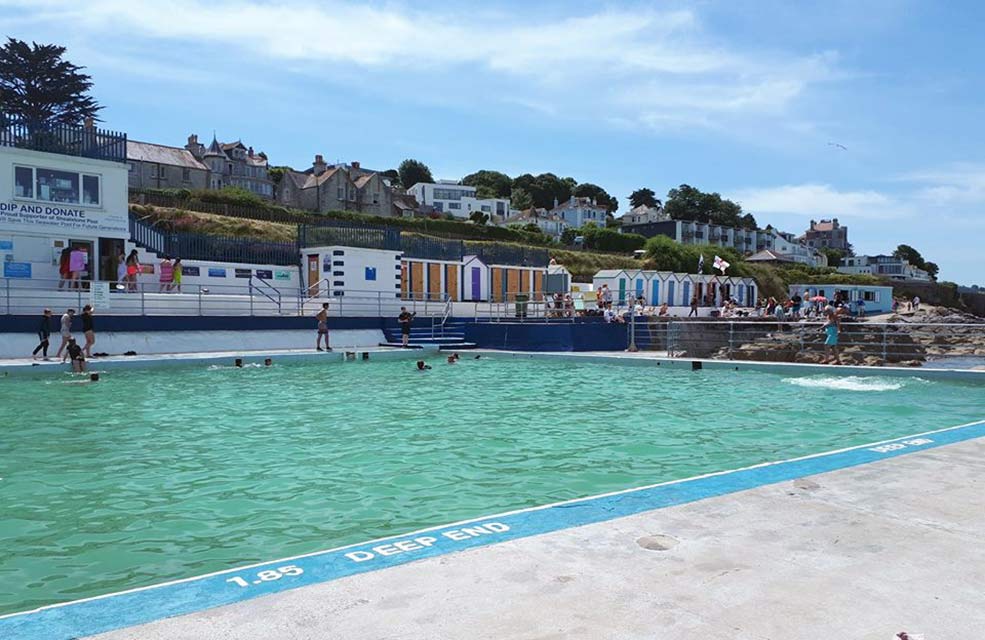 Chagford Swimming Pool, near Newton Abbot
This riverside pool is surrounded by trees, moors and rolling hills. The pool itself is a standard rectangle but the views raise it above the ordinary. The other thing which makes this lido great is the water. It is stream-fed water heated to a very relaxing temperature. This is a pool where people can walk straight in without the usual need to tip-toe in an inch at a time. There are hot showers and changing rooms so a visit to this pool is a delightfully relaxing experience. There is also a lovely hexagonal toddler pool with a small central island. This mini-pool often has water toys in it, and parents can sit around the edge with their feet in the water while they supervise the small ones. The pool is open between May and September.
Ashburton Swimming Pool
This heated outdoor pool is staffed by friendly volunteers and has a café and play area. It is only a small pool but it is next to some nice gardens which make a relaxing green space for picnics and a play area for children. Although this is a basic rectangular pool it gets extra credit because it is friendly and relaxed. There are changing rooms available and the water is a nice temperature. This is one for people who like things to be simple, friendly and convenient. Make sure to visit the beautiful town of Ashburton on your visit.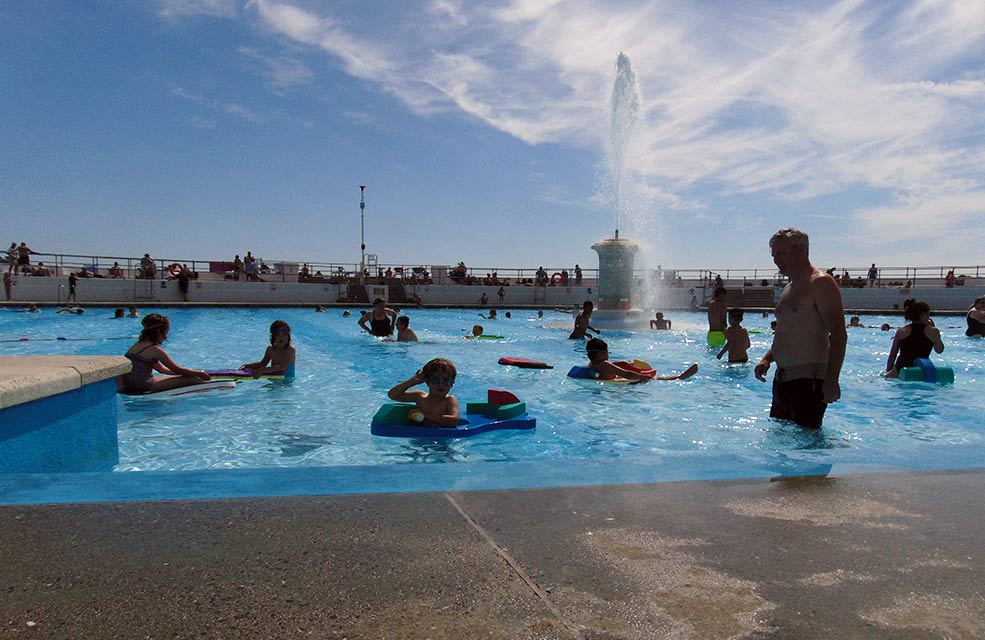 If visiting a local pool isn't enough, choose a holiday cottage with a swimming pool for your own private splash sessions.