Our latest video story, 'Coast', captures those special little moments of a winter holiday on the coast. Taking a few days to slow down, explore, and enjoy the magic of this cosy time of year with a few of your favourite people.
The concept
We wanted to get a snapshot of all of our favourite things about a holiday by the coast, and the time of year (and the weather we experienced!) meant we could also show everything wonderful that a winter getaway has to offer; embracing the elements and pulling on warm coats and hats for an invigorating wander along the coast, visiting beautiful seaside villages when they're at their most peaceful, catching the sunset (without having to stay out late...), gathering around the fire, and those special moments with friends, whether it's running away from waves, collecting sea glass along the shore, or perhaps even practising yoga on the deck!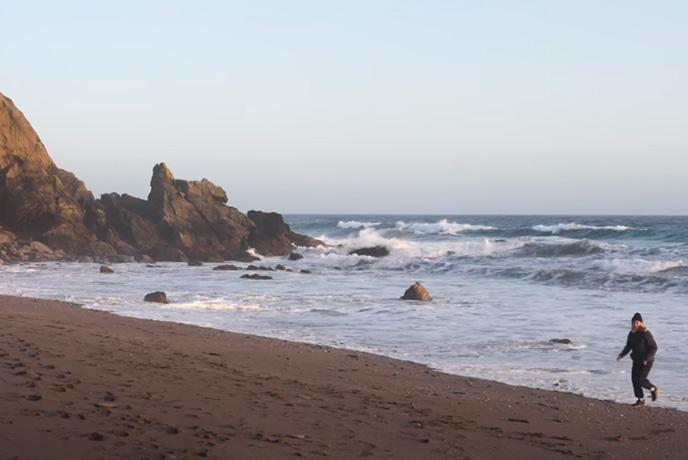 The story of the shoot
We were really pleased to work with Jack Williams again, who always manages to perfectly capture the essence of a Classic holiday. Here's what Jack had to say about the shoot:
'We filmed this project at the beginning of March — we had a beautiful property, a stunning location, AND the weather forecast was for solid sunshine. The cast were instructed to bring swim stuff and I loaded up the car with wetsuits, paddleboards, underwater filming equipment and picnic things… our intentions being to capture the essence of an early-season active beach-y break.
What followed was a week of some of the most consistently awful weather I've ever experienced. It was apocalyptic! Bitterly cold and ferociously windy, the downpours were as torrential as they were unpredictable as they were frequent. All water-based activities were off — even the hardy Dane in our group wasn't tempted for a dip.
And yet the funny thing is, we had an absolutely wonderful time! We layered up and then layered up again; we huddled and sheltered from doorway to doorway and explored picturesque villages; we piled into cafes, bakeries, pubs and delis — anywhere that would let us sip hot drinks while I crossed out items from the shot list and dried off equipment. And at the end of each day, we had a spectacular cliff-top cottage to return to.
The cottage was our very own castle. From it we were able to smugly (and snugly) watch out over the bay and look on as the squalls rolled in. From it we re-planned our timetable of adventures. From it we cooked and feasted and laughed and feasted some more and slept and woke rested and refreshed. From it we played Wordle (…March was peak Wordle I think) and from it I was able to capture and tell the story of a very different holiday than the one that we had planned. And we even got to enjoy a sunset on the final day!
All in all, it was another amazing assignment from Classic, and I wouldn't change a thing.'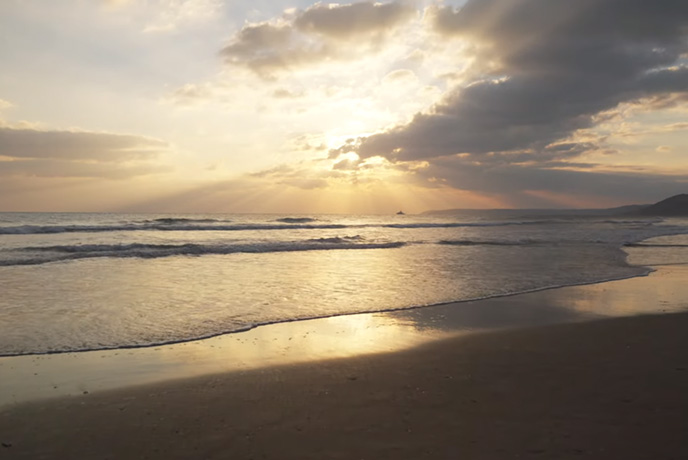 The video location
Whitsand Bay View, a gorgeous three bedroom property in the pretty village of Portwrinkle, provided a fantastic base for the shoot. It was a wonderfully cosy place to return to after a day capturing content, and we took the opportunity to get a few shots of the breath-taking views over the sea. The surrounding coastline and Whitsand Bay itself were also the main locations for the shoot, and we also got to visit a couple of pretty villages along Cornwall's south coast.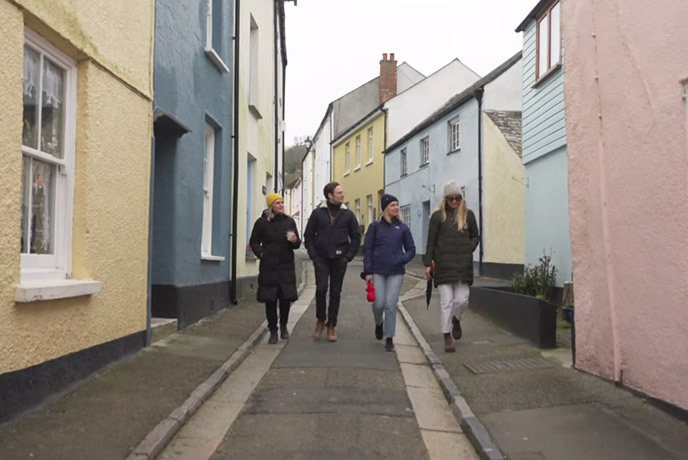 So, if you're feeling inspired to find your own cottage near the coast this winter, take a look at our collection of cottages across the UK and find the perfect place for that cosy getaway.