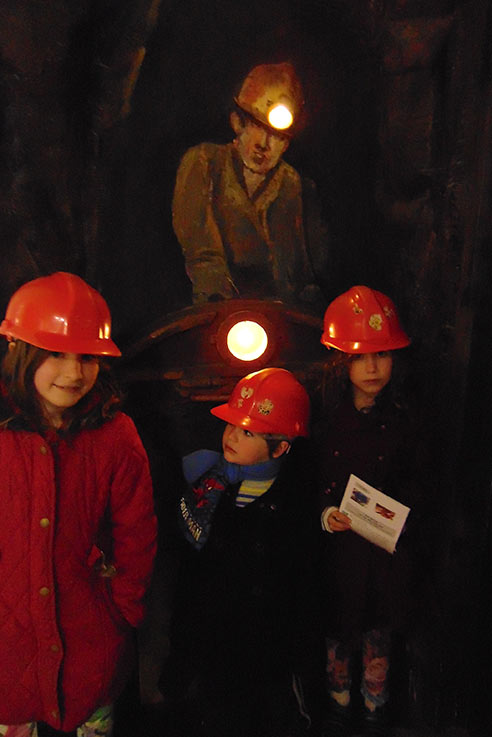 For my family, day trips normally involve beaches or stately homes, but whilst on holiday in Cornwall one half-term, the bad weather forced us to think creatively. And so, inspired by Poldark, we found ourselves at Geevor Tin Mine. I wasn't sure if my children would appreciate a Cornish tin mine as a day trip but they loved it and found it as fascinating as I did.
Geevor is on the far west of Cornwall near St Jude. The scenery around it does seem like England's own version of the Wild West with scrubland instead of desert and Cornwall's iconic engine houses instead of cacti. I have a fascination with engine houses – those steep rectangular buildings with tall chimneys – but never really understood what they were used for, so that was one of the questions I asked our guide. He explained that they housed steam engines with different functions, some pumped out water while some wound the lifts deep underground back in the days when there were many working tin mines in Cornwall.
People are left to wander freely around most of the buildings at Geevor but when you are ready for your tour underground, a guide is with you at all times. We didn't have to wait long for our underground tour and the group was nice and small, with my own family of five plus three others. We were told to wear a hard hat and offered overalls to protect our clothes and then we edged our way through the dark tunnels. I am six foot and had to stoop quite a lot so it was always a relief when the tour guide paused in larger spaces to explain some aspect of mining.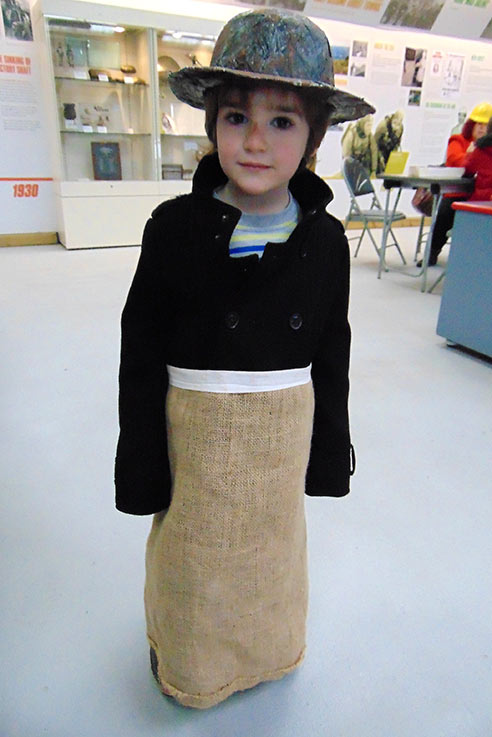 The mine has organised a few tableaux with mannequins to show what conditions were like but it was our tour guide's excellent story-telling skills which really brought these scenes to life. My nine-year-old was shocked to hear that children not much older than herself worked for hours on end in those dark and dirty conditions with only a tallow candle for light. For all the wrong reasons, my eight-year-old's highlight of the day was our visit to The Dry, where miners used to get changed after a long shift. She's at an age where anything remotely rude is hysterical so the 1970's nudey calendar hanging on the pit boss's office wall was the subject of much hilarity.
The other highlight for all three of my children was the gold panning. After being taught how to do it, we were left to spend as long as we liked panning for gold and other minerals and we spent a good half hour pretending to be prospectors. Although all we found was some fool's gold, and a few flakes of minerals, these were numerous enough and colourful enough to fill a small bag which all three of my children were more than happy with. After, we visited The Hard Rock Museum, a museum all about mining and minerals. My four-year-old boy particularly liked dressing up as a miner, a real photo opportunity and a perfect way to remember a great day at Geevor Tin Mine.