Oh the joys of a wetsuit! I didn't have a wetsuit until a year or two ago and I can honestly say that it was one of the most liberating purchases of my life. I've gone from a 'once or twice a year' wild swimmer to a regular. A wetsuit also extends the wild swimming season if you're a bit of a lightweight like me - I'm not someone who bathes outdoors in all weathers. I admire those who do but I'm still relatively new to wild swimming and I like a certain level of comfort. Having said that, I am an enthusiastic convert. It really does give you a sense of adventure, a close connection to nature, a sense of wellbeing and a feeling of being truly alive.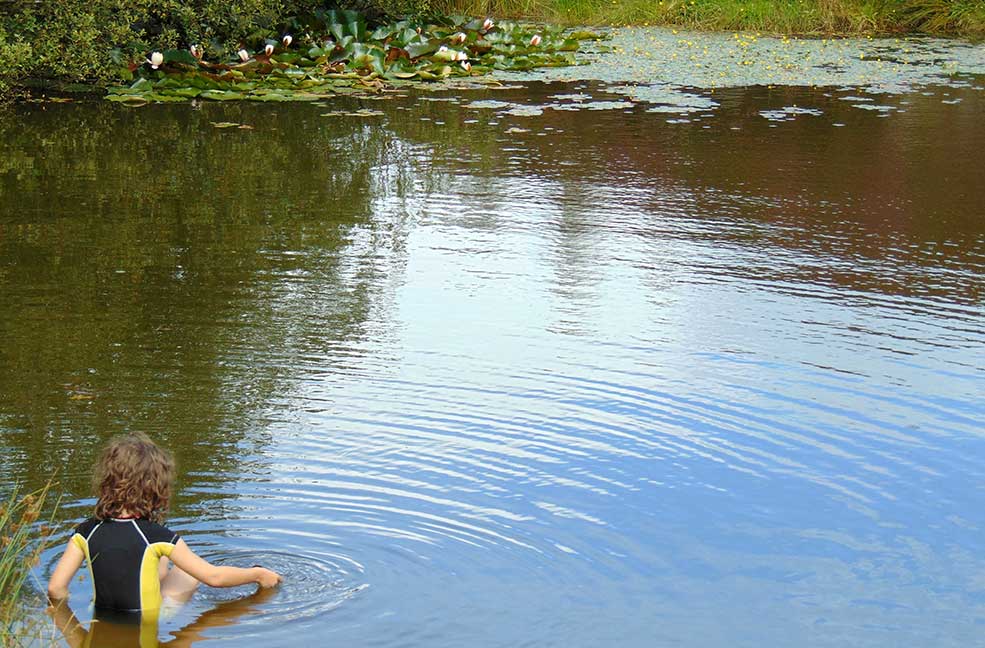 Wild swimming can take place anywhere there is (safe) outside water. In south Devon, there is an abundance of estuaries, rivers, hidden bays and outdoor pools to find.
Here is my guide to some of the best wild swimming spots in South Devon.
Spitchwick
Spitchwick is a hugely popular forest clearing on Dartmoor. It's one of the more accessible spots for wild swimming with a well-used jumping spot where people queue up to hurl themselves off the granite cliffs into the clean fresh water. It can be crowded in the summer but by Autumn the crowds are gone, the trees are putting on a show, and Spitchwick becomes a beautiful place to have a dip.
There are two good spots for swimming here. One is straight into the water beside the forest clearing, an area known as Deeper Marsh. But my favourite is to follow the River Dart downstream a little. As you follow the river down for about 200 yards you get to a plunge pool of deep clear water. The water here speeds up and lets you shoot through a faster current of white water.
Haytor Quarries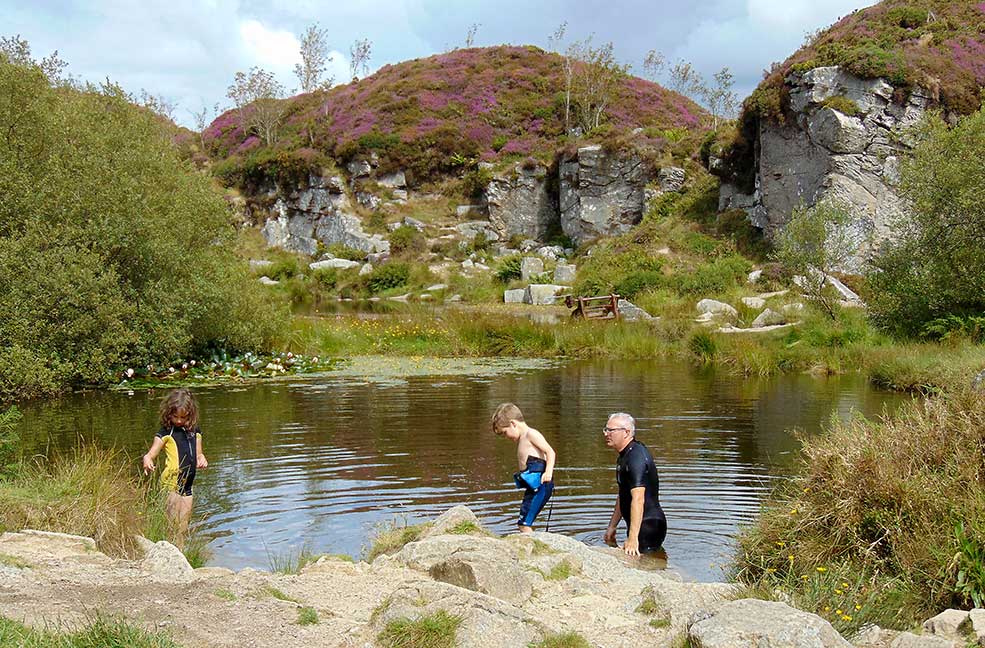 This stunning pool is surrounded by high rocks which provide a bit of shelter from the worst of Dartmoor weather. This is my favourite wild swimming spot, partly because the scenery here is just so spectacular. When I plunge into the water here, I feel like I'm in another world. Haytor Quarries are usually empty in the Autumn and Spring, but even in the summer most people head straight up to Haytor Rocks so the quarry can be quiet.
This place is a great introduction to wild swimming – it's easy to walk to from the car park, it's rarely busy, you can access the water easily, it's not too cold, and there are plenty of rocks to hide behind to get changed.
Still Pool, Staverton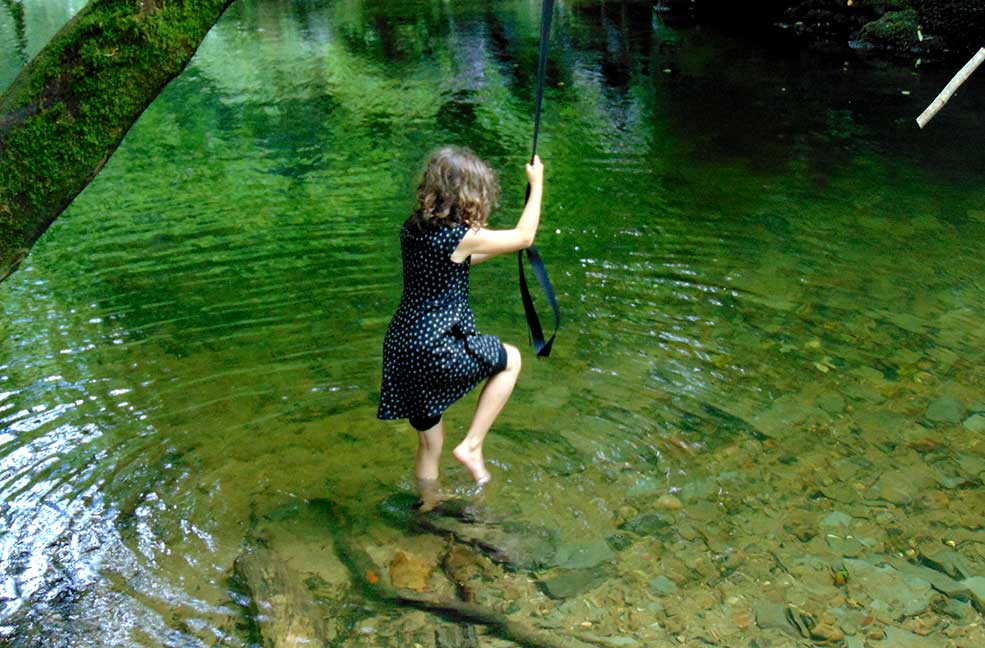 Staverton has an adventure story-book feel to it. The steam train has a dramatic quality and the small station has often been used as a film location. But you're here for the wild swimming, which you can get to via a short walk down to the river. The river is shaded by trees and perfectly swimmable, but the best location is in a place called Still Pool.
This beautiful clear pool is a delightful spot for a wild swim. It has a rope swing and rocks to jump from if you like your wild swimming to be playful, but if you like things calm and peaceful it has this too.
Plymbridge Woods
Plymbridge Woods have been part of Plymouth's wild playground for hundreds of years. The River Plym snakes down this wooded valley. There are lots of trails for easy walking and most will follow or cross the river. Alongside the river are various ruined buildings reflecting the area's industrial past plus there is a spectacular viaduct spanning the valley which is a bird-spotter's paradise.
The river itself is rarely deep enough for full submersion but there are one or two spots where deep water collects. The best place for a swim is beside a pretty forest clearing on the west side of the river.
Saltern Cove
One of the joys of wild swimming is seeing familiar places in a new way. Paignton is my home town and although I love it, I have to admit that certain parts can get very crowded. But even in somewhere like Paignton, it's not difficult to escape the crowds if you know where to look.
Between the busy beaches of Goodrington Sands and Broadsands there are three small bays, the largest of which is called Saltern Cove. This rocky cove reveals its full delights at low tide. As the tide goes out a fantastic shallow sandy bay is revealed at the far end of the cove. This is truly one of the most delightful bathing beaches and its always quiet because even most locals don't know about it. For the adventurous, there are some rocks by the headland which make good jumping spots.