As far as most of my friends are concerned, a visit to Plymouth can mean only one thing: shopping. Be it new shoes or a new bag – they're always on the hunt for a bargain. Plymouth city centre plays host to some of the best shops around and they need their fashion fix. There's little interest in the Aquarium or the History Museum, it's hard for them to see past the bright lights of Drake Circus and the allure of those sales... You'd be forgiven for thinking shopping is all Plymouth has to offer, but you'd also be wrong. There are acres of stunning parkland and miles of breathtaking coastline just around the corner, waiting to be explored.
Take the spectacular waterfront destination of Mount Edgcumbe on the eastern coast of Cornwall, for example. A place of ancient barrows, mystical woodlands, forts and chapels dotted along its remote coastline, above secret beaches and smugglers' coves. And yet it's only a short foot ferry ride away on the Cremyll Ferry across the mouth of the beautiful River Tamar. Having never been to Mount Edgcumbe myself, I was intrigued and one day my partner and I decided to visit. 'You best bring your jacket,' he said. 'It can be cold on the crossing.' It was a beautiful day but I decided to take his advice just in case.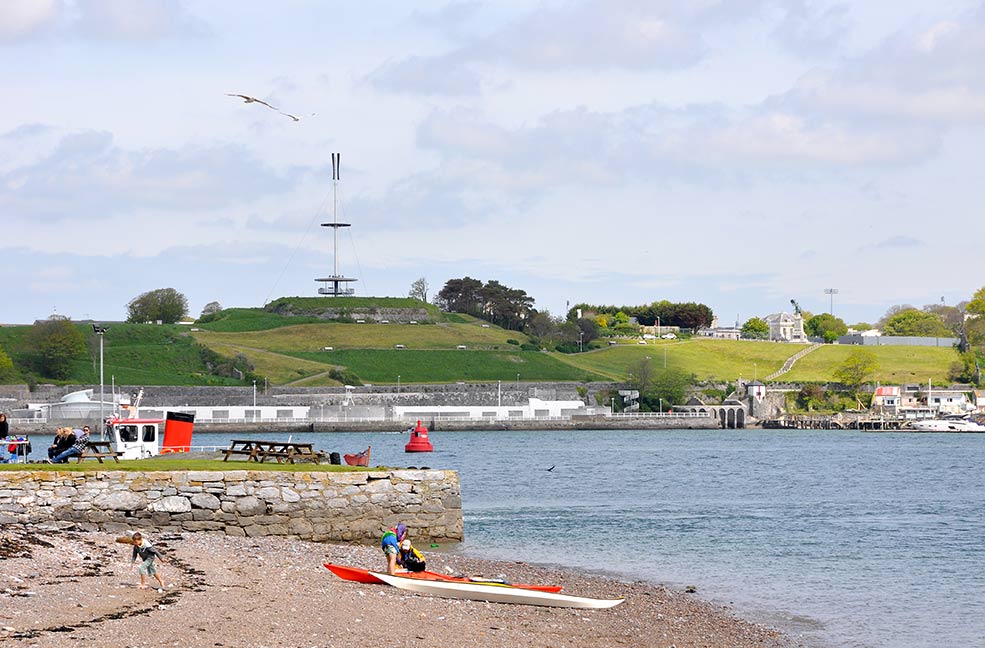 We took the short walk from our house to the Cremyll Ferry landing and joined the small queue that had started to form. Within ten minutes there must have been 80 people standing in a line at the water's edge and we looked at each other in surprise thinking 'how popular can this place be?' There were dog walkers, mothers with pushchairs, families and cyclists all patiently waiting to hop aboard. It was just a short (although bumpy!) ferry ride and as we approached the landing all soon became clear. As there often are during the busy holidays, they had a public event running. What a welcome surprise!
There was colourful bunting and lively folk music, a falconry display, wafts of savoury promise from local food stalls and the chug-chug-chugging of a small steam engine ride skirting the edge of the grounds.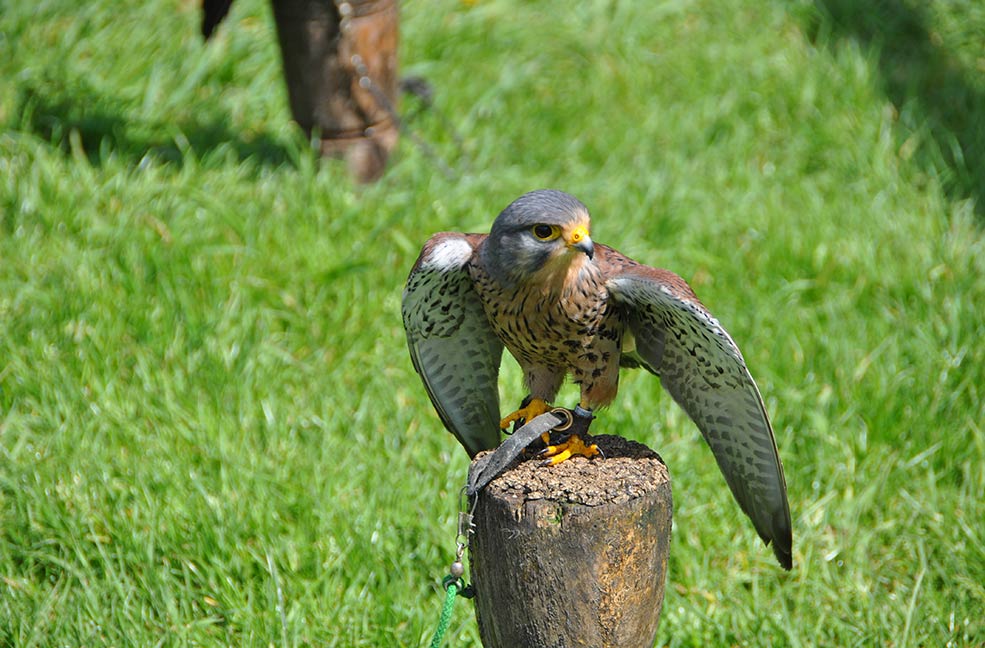 We spent the day taking a leisurely walk around the perimeter of Mount Edgecumbe estate, with its breathtaking views across Plymouth Sound and a whole host of vibrant, bustling market stalls. We meandered through parkland and woodland, elaborate floral gardens, a deer park (home to a herd of fallow deer which roam the peninsula – although we didn't see any), passing 18th Century follies, fountains, seats and shelters along the path, until eventually, we made our way back around to the house (or rather the 'stately home') and all of the surrounding festivities.
I'm told that the house was originally built in 1550 by Sir Richard Edgcumbe and has remained in the Edgcumbe family for centuries, but by the time we reach it there are dark grey clouds appearing in the sky and it's already late afternoon. 'Time to call it a day?' my partner asks. Reluctantly, we decide not to venture inside the house.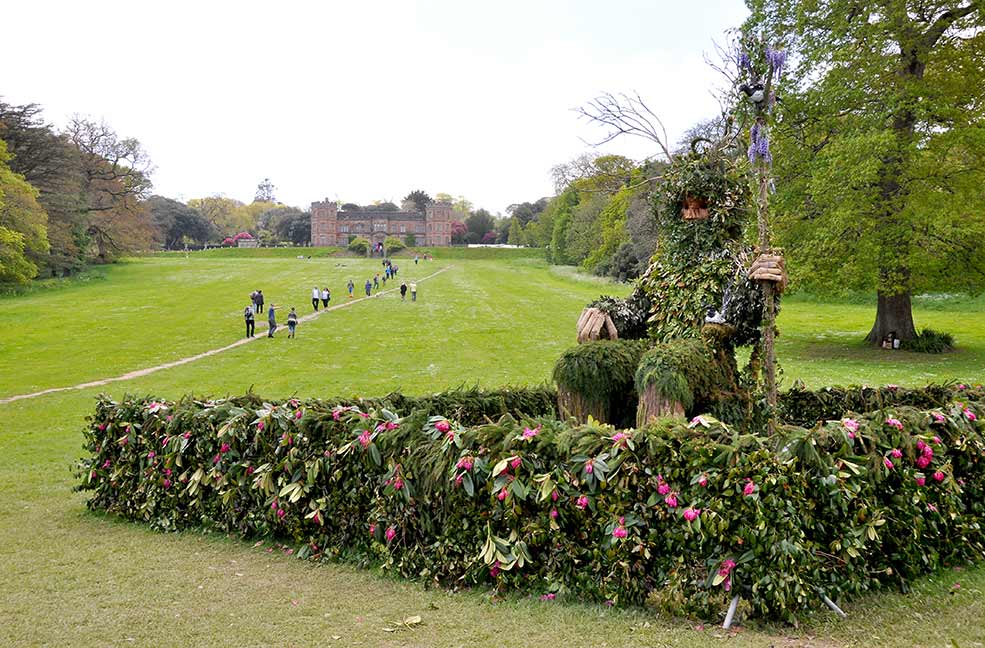 We were walking down the perfectly mowed lawn, back toward the ferry when we stumbled upon the giant green man sitting on his throne. Made entirely of fallen branches, moss, flora and shrubbery it had drawn a small crowd. Standing 20 feet tall it was an incredible sight and, like so many others, we couldn't resist taking a few photographs.
As we boarded the ferry we took one last look towards Mount Edgcumbe House. 'Definitely next time', we both agree.
Stay in a holiday cottage near Mount Edgcumbe