> Toilets
> Easy parking
> Dog-friendly off-peak
> But inaccessible for prams and wheelchairs
> Bad swimming conditions
About Uphill beach:
For a start, Uphill is a lot less built up. The beach isn't lined with cafes and amusements but instead with sand dunes. There are some facilities, specifically toilets, and a cafe that was closed for the off-season but it is just the basics you're getting at Uphill.You may expect there to be a lot in common between the beach at Uphill and Weston-Super-Mare's Grand Pier as they share the same strip of coast and are in easy walking distance of each other. The overall look and vibe to Uphill is vastly different, however, and it feels more like a slightly wild cousin than a sister to the polished perfection of Grand Pier.
Not that there's anything wrong with that, necessarily. If you don't have any children with you or the family wants something a little more lowkey, Uphill can be wonderful. The sand dunes are tall and as well as attracting wildlife they do a great job at blocking out the noise from the roads, leading to a peaceful ambience.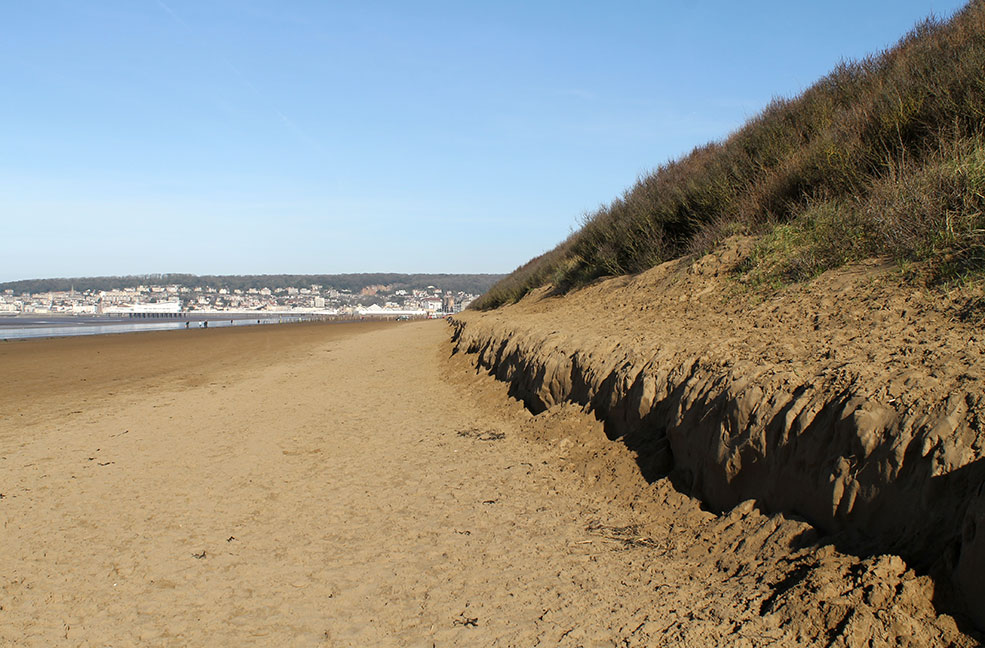 Perhaps the biggest stumbling block visiting Uphill is the sand itself, which is oh-so-soft and very easy to sink in to. I found walking across it could be quite a challenge and my trainers were covered in sand in seconds. It would be difficult to pull a pram across because even though it's firmer in places, picking a steady path is guesswork. I would not recommend bringing any sort of pushchair down as it would be a major hassle especially on a busy day. Anything like a wheelchair would probably be completely impossible to maneuver.
All this isn't to say that Uphill isn't a lovely place to visit. It has the same wonderful views you get from Weston-Super-Mare but with an added sense of calm. It's spacious, and whilst the sand might be tough to walk on it does make a very comfortable base for sunbathing. The lack of cafes might be a disappointment but Uphill has that perfect picnic atmosphere. It would make the ideal setting for a beach barbecue on a warm summer evening. Uphill's not a family beach, however, and I think it could get difficult trying to keep a child entertained. Importantly, between the choppy tides, easy to sink into sand and steep dunes, any really young kids would have to be kept a very close eye on.
Due to its proximity to Grand Pier access via car or public transport is easy. If you were planning on parking closer to Weston-Super-Mare centre or taking the train down, be sure to factor in some extra time on your day as it took me about 20 minutes to walk the distance moving at a steady pace. If you're interested in a more active day exploring the coast you could easily fit the two into one trip, but if you prefer to take your time or are interested in doing as much relaxing as possible I'd recommend picking one or the other.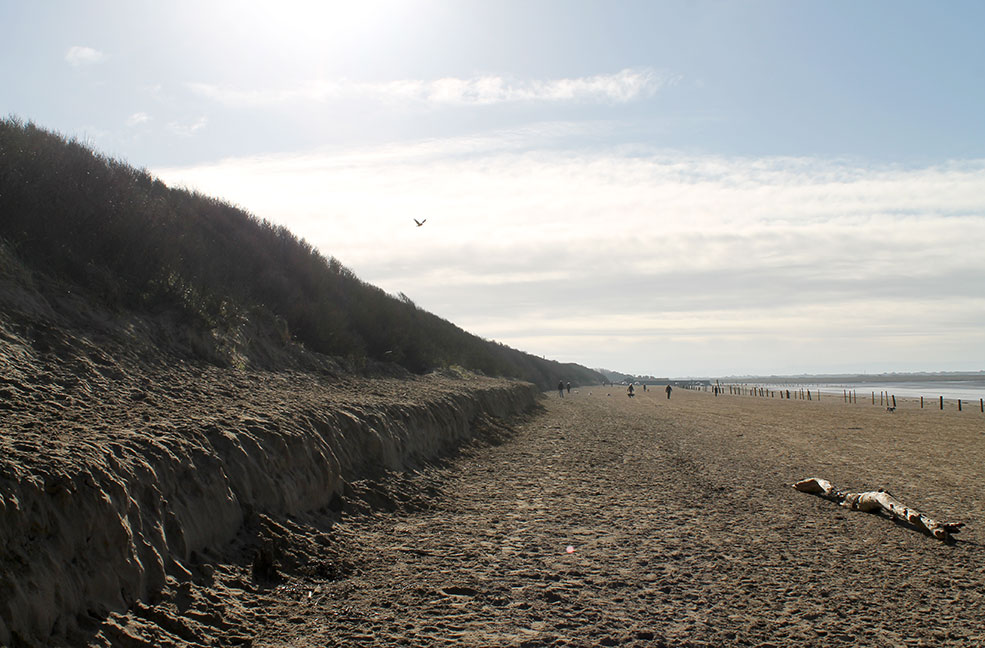 Find yourself a holiday cottage in Somerset>