Surprisingly, despite it being one of the classic British holiday destinations, this was my first ever visit to Weston-super-Mare. On the first day of proper sunshine I'd seen in awhile I grabbed my chance while I could and caught the train to Weston, eager to see what it had to offer me.
Grand Pier beach at a glance:
> Easily Accessible
> Toilets
> A few car park options
> Dogs allowed during off peak
> Swimming not recommended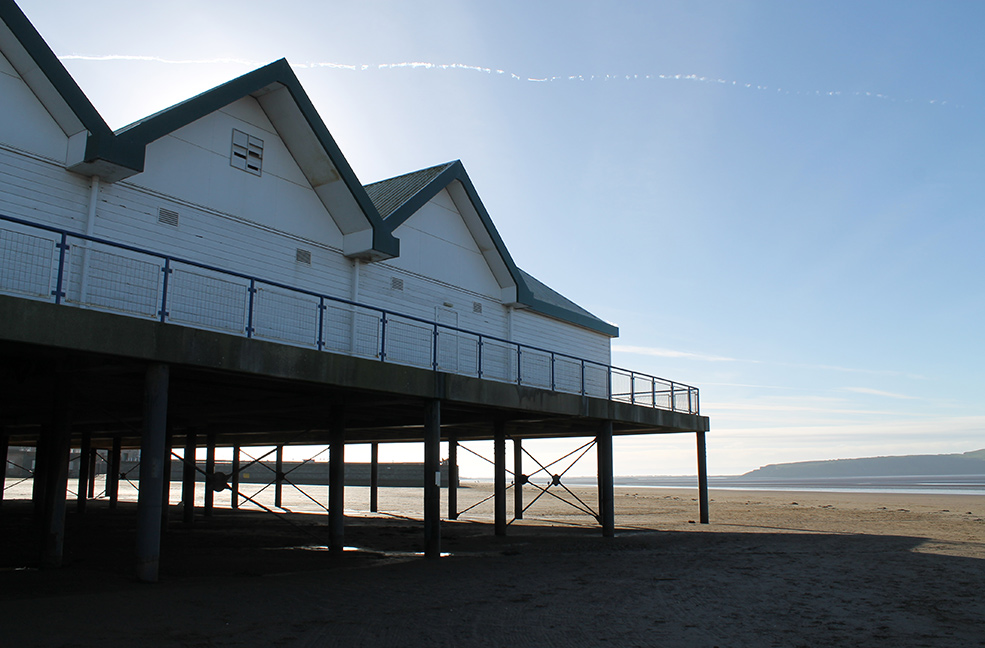 I must admit I went in with very high expectations. The name, to me, conjures up picture postcard images and I love seeing how places have embraced their reputation while making themselves appealing for modern visitors. First impressions were generally positive. The beach itself is magnificently vast and easy to find, although a little more signposting at the train station could have helped. I was lucky to have come on a clear day, as you could really see the beauty of this stretch of coast, from the golden sand along to the imposing cliffs of Brean Down.
The tide was way out during my visit which leaves a great building ground for sandcastles but is not as good for swimming as you might be halfway to Cardiff before you reach the sea. At a really low tide I'd almost believe you could walk to Wales and not have to worry about getting your hair wet. I would not recommend trying this but it does make for spectacular views.
Even off-season there were lots of attractions open, from ferry rides to an aquarium. I chose to stick with the beach and soak up the atmosphere and the sun but it's good to know the options are available especially with the changeable British weather. Despite it being a quiet tuesday in February there were still a fair few people out and about, and a lot of dogs making the most of the winter period when they're allowed on the beach.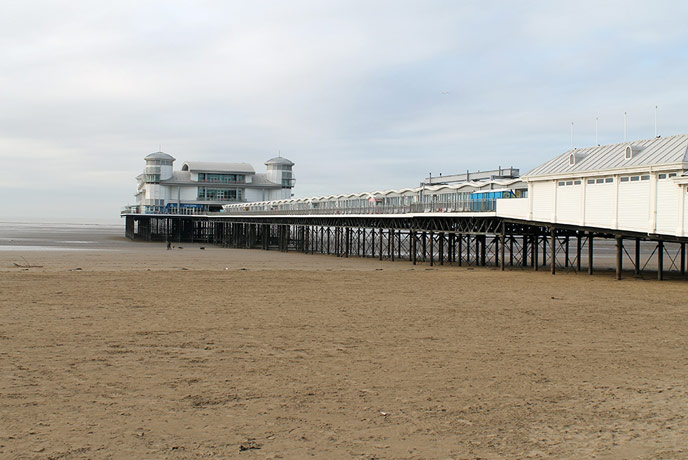 Of course, the biggest draw of Weston-Super-Mare is the pier. There is a charge to enter which I wasn't expecting, so be aware. It is only a pound per person but prices can add up. The pier is packed full of amusements, especially for small children, but be sure to bring your change as most, if not all, of the rides are a separate charge.
It might be a little pricier to visit Weston-Super-Mare over other beaches in the area but it more than makes up for that with its convenience, variety, and family friendly appeal. Accessibility is good with ramps down to the beach and the sand is firm enough that pulling a pram across isn't a battle. There are ample facilities, toilets are everywhere and enough cafes and restaurants to keep parents and children happy. The train station is minutes from the seafront and both buses and trains run frequently. Parking is ample, even on the busiest of days you probably won't be struggling to find a decent spot. So while it may have been my first trip to Weston-Super-Mare, I will make sure it won't be my last. A return trip is necessary if I want to really experience all it has to offer.
Browse our holiday cottages in Somerset for your next South West getaway.