If you're coming to the South West and can't wait to get into the water, this is the list for you. We've compiled a list of the best beaches to go swimming so you can get straight into the action.
Cornwall beaches
Whitesands Bay, Sennen, West Cornwall
Located near to Land's End, Whitesands Bay is a strip of white sand beach that stretches a mile long. This is a perfect spot for a summer dip, when there will be a fully-trained lifeguard on duty to keep an eye on swimmers. Check out the local conditions on our webcam of Sennen Cove.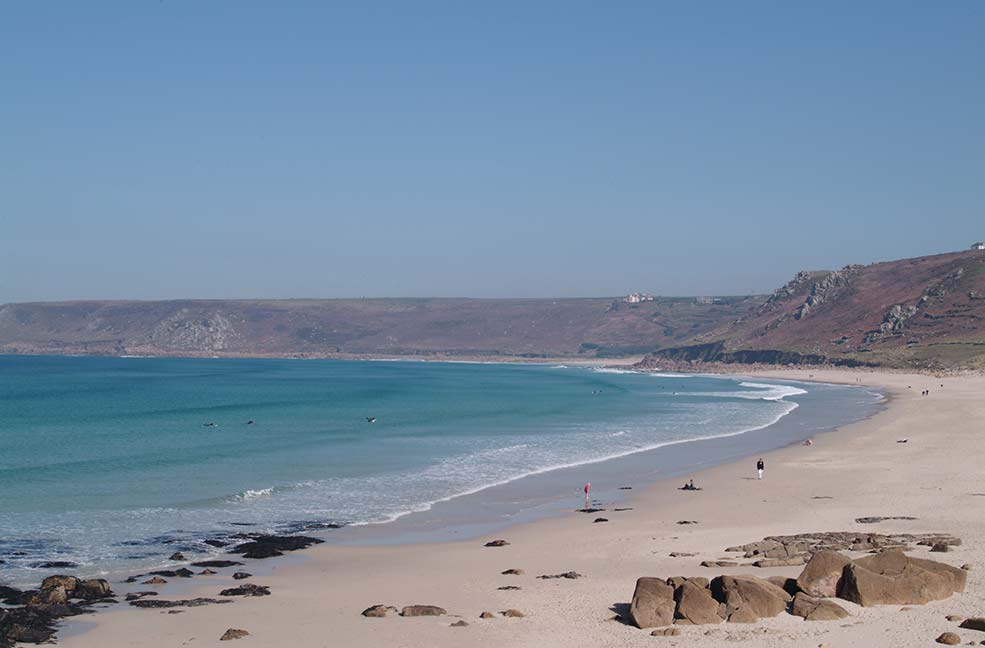 Port Gaverne, North Cornwall
Port Gaverne is a sheltered hamlet on Cornwall's north coast, next to Port Isaac. At low tide, visitors can explore rock pools and caves, and relax on the sandy beach; whilst at high tide, the gently sloping beach becomes covered with water in an ideal spot for swimming.
Perranporth, North Cornwall
With its great atmosphere and nearby amenities, Perranporth attracts visitors from all over the world as a vibrant seaside destination. The beach itself, which stretches two miles at low tide, is home to golden sands, clear water and a natural open air swimming pool that fills with sun-heated seawater at high tide. Lifeguards monitor the beach in summer, and usually designate two safe swimming areas for visitors.
Praa Sands Beach, West Cornwall
Situated close to Helston, Praa Sands is a perfect sandy family beach that caters for those both keen on their water sports, and those who want to relax with a little dip in the water every now and then. In the summer the water is often flat, making this a great beach for families with children.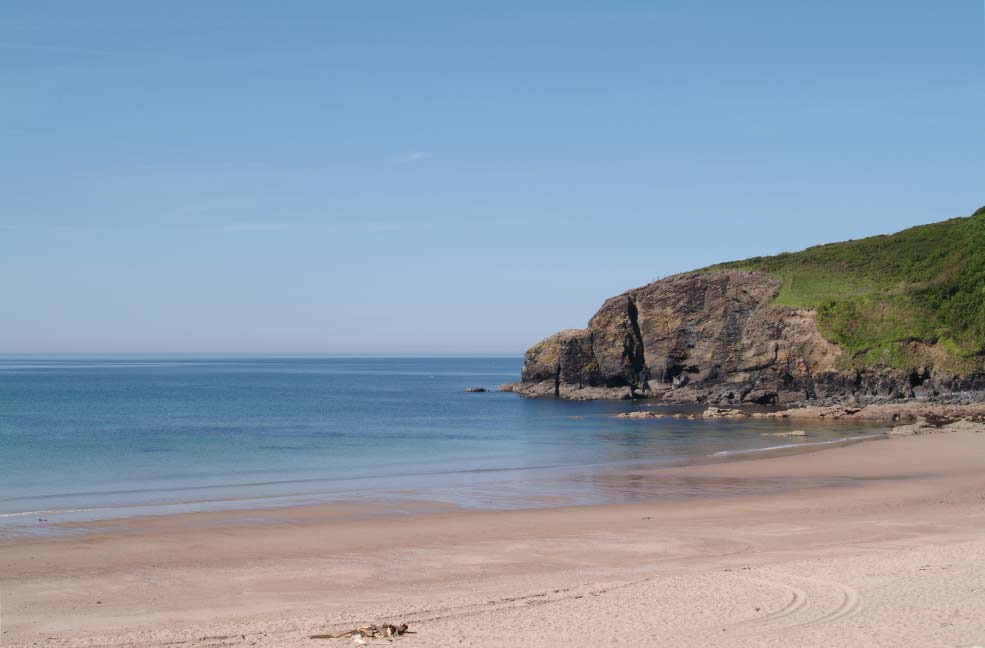 Lansallos Coves, Polperro, South Cornwall
This pretty, south facing sand and shingle beach is still a relatively well-kept secret from many holiday makers in Cornwall. Whilst reaping the benefits of escaping the usual onslaught of visitors, this beach has no lifeguard or safety equipment. Having said that, by adhering to the usual safety precautions this beach is excellent for swimming above half tide.
Dorset Beaches
Weymouth Beach, Dorset
This 3-mile long beach boasts golden sands and shallow waters that are great for swimming. Explore the local area or relax on the beach, then take the plunge into the blue! If you're planning a trip this summer, there will be lifeguards on duty from May until September.
Branksome Chine Beach, Poole, Dorset
Branksome Chine is a lovely beach with fine golden sand, with a gently shelving slope running into the water. This beach is great for swimmers of all ages, with a designated swimzone for those who want to get in and enjoy the sea.
Swanage Beach, Dorset
This beach boasts clean waters and golden sands, and has rightfully earned many European Blue Flag Awards, as well as the Encams Quality Coast Award. It has a strong reputation for being a great spot to enjoy the sunshine and sea alike, and is a beach not to be missed if you're headed that way. If you're interested, there are also diver training courses that run from Swanage so you can dive a little deeper beneath the waves.
Hengistbury Head Beach and Reserve swimming, Dorset
A sand and pebble beach with safe swimming away from the cliffs, Hengistbury Head is part of a huge nature reserve that allows you to get up close to nature. There is no lifeguard cover, but whilst taking the normal safety precautions this is a great place to soak it all in.
Devon Beaches
Bantham Beach, Devon
Tucked into the mouth of the Avon River, Bantham Beach offers beautiful scenery and panoramic views of Bigbury Bay and Burgh Island. With shallow water and sandy floor, it is a fantastic spot for a quick dip for swimmers of all ages. Additionally, if you wait until low tide, shallow pools of water are left on the beach creating the perfect play area for little ones.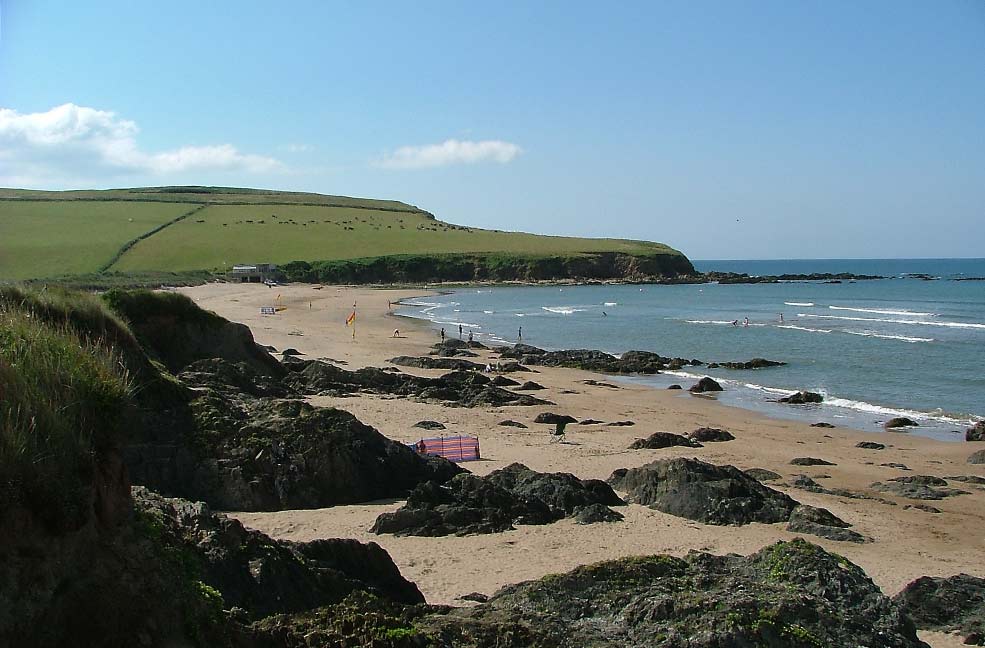 Blackpool Sands, South Devon
This Blue Flag Award-winning bay is a beautiful, sheltered shingle beach surrounded by evergreens and scented pines. Its waters are an azure blue, and on a sunny day, you could be forgiven for thinking you were somewhere tropical. Privately managed and maintained to high standards, this is a perfect beach for you to dive straight into the water.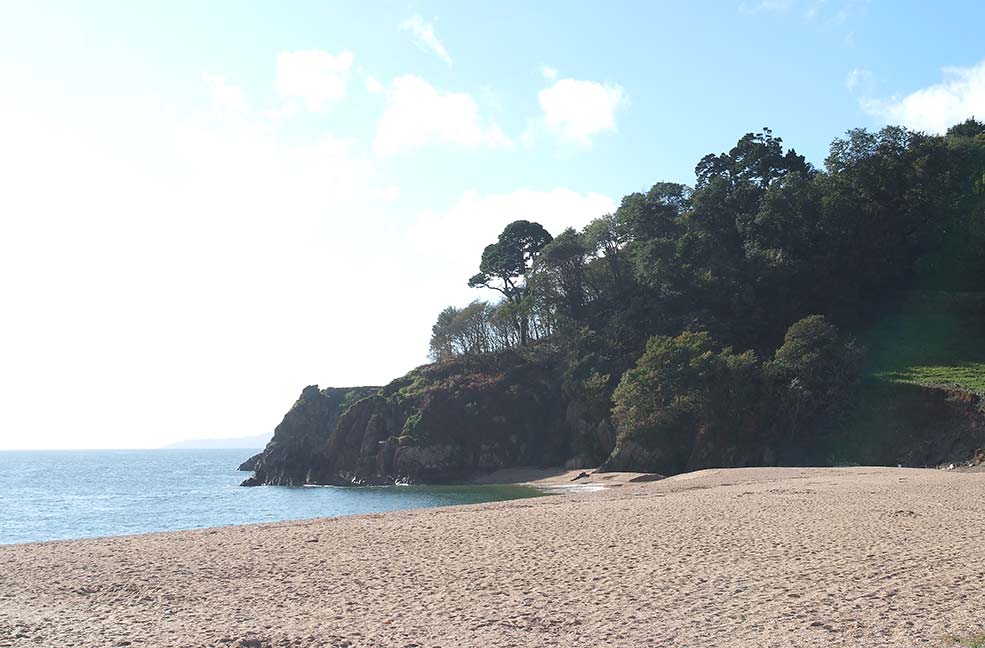 Tunnels Beaches, Ilfracombe, North Devon
Proud holder of both the Blue Flag beach award and Quality Coast Award, Tunnels Beaches is an ideal spot to take a dip. The beaches are cleaned daily during the summer, when there is also a lifeguard on duty. Tunnels Beaches has also been listed as the safest beach in North Devon, and there is a tidal sea water swimming pool that is perfect for young children and those who are more comfortable in shallow water.
Woolacombe Beach, North Devon
Multi-award winning Woolacombe Beach is very popular with holiday-makers year round, and is brilliant for all kinds of water sports. However, if you just want to get in for a swim, there are designated areas for swimmers so that you can stay safe and keep away from any rogue boards!
Somerset Beaches
Minehead Beach, Somerset
Located close to amusement arcades and local amenities, Minehead is a great beach for those who want to get in the water but stay close to the action. With beautiful views, and a sand and shingle beach that gently slopes seaward, it is also an ideal spot for children. It is best to swim in the bay after having checked the tides, as swimming from behind the harbour or from the sand dunes outside of Minehead bay can be dangerous.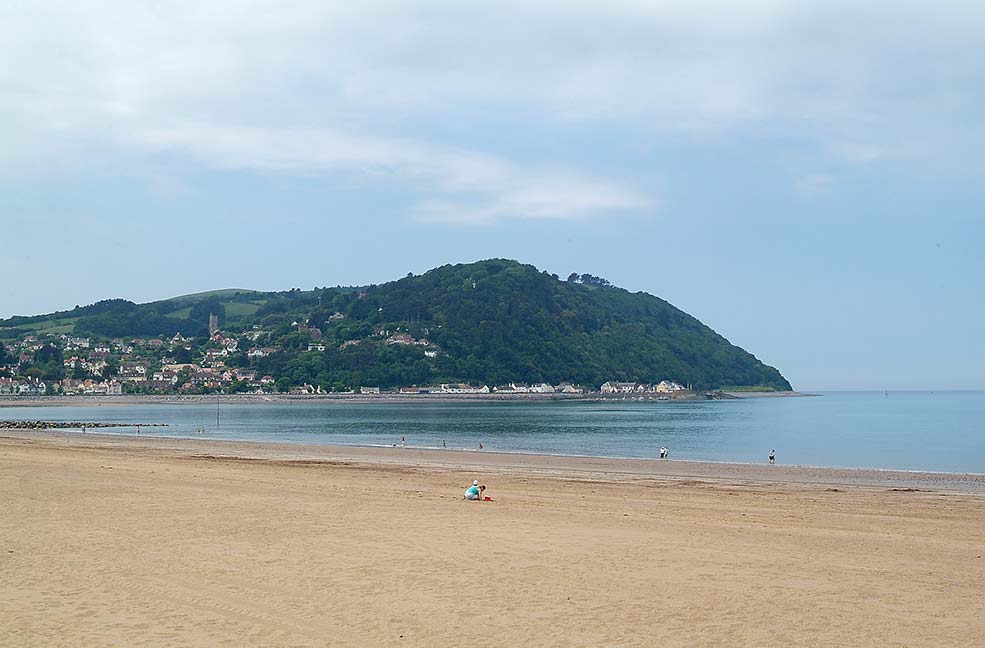 Weston-Super-Mare Beach, Somerset
Weston super Mare is one of the longest and naturally occurring beaches in the UK, which is kept clean and family friendly by the local council. It's little wonder that this huge sandy beach is a popular destination for visitors world over. With its gently sloping shelf, it makes a great swimming spot when the tides are right. Jump in and enjoy!