This 60 square mile area of land is surrounded on three sides by the sea so it's not really a surprise that locally the area is known as the Isle of Purbeck. The region is renowned for its beauty; be it abundant wildlife, clifftop walks or seascapes. From the iconic Corfe Castle to lesser known Durlston, this part of Dorset offers up an abundance of interesting places to visit.
Take time out from the humdrum of everyday life and enjoy a world away from traffic jams and concrete jungles. Take a lung-full of salty air and blow the cobwebs away. Eat and drink local food and produce in a county where food miles don't exist. Indulge in artisan bakeries, chocolate creators and purveyors of award- winning cheese. Barbecue the freshest of Dorset meats or seek out a local fishmonger for the best catch of the day. Dorset has it all, by the bucket load. So, now the food's sorted pack your bags and head off for either a couple of blissful days away from it all or a week-long break of family fun.
If you're lucky enough to be holidaying in the area you'll have a myriad of options for days out and here's just a few interesting choices for you: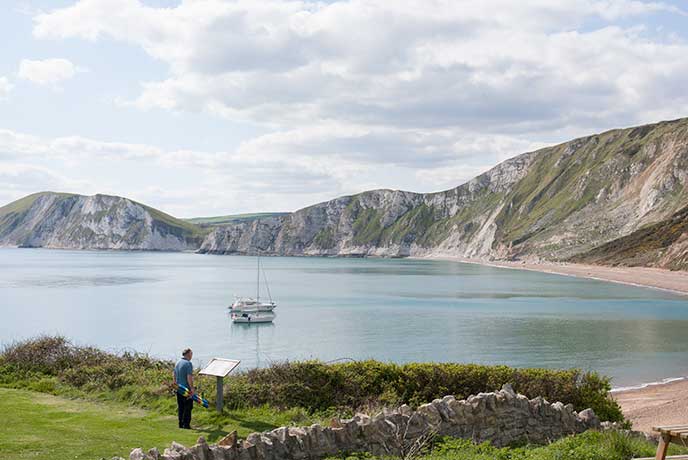 Walks on the Isle of Purbeck
With such an abundance of picturesque places to discover, it's tricky to know where to start when it comes to walking in the area. The Isle of Purbeck starts near Wareham and concludes at Tyneham, encompassing a long swathe of the South West Coast Path and connecting a myriad of inland footpaths and bridal ways. Join our writer, Becky, on a local Dorset walk, follow our looping route from Swanage to Corfe or set off along the South West Coast Path safe in the knowledge you'll have uninterrupted views of the ocean and will surely build up an appetite for some Dorset apple cake on the way.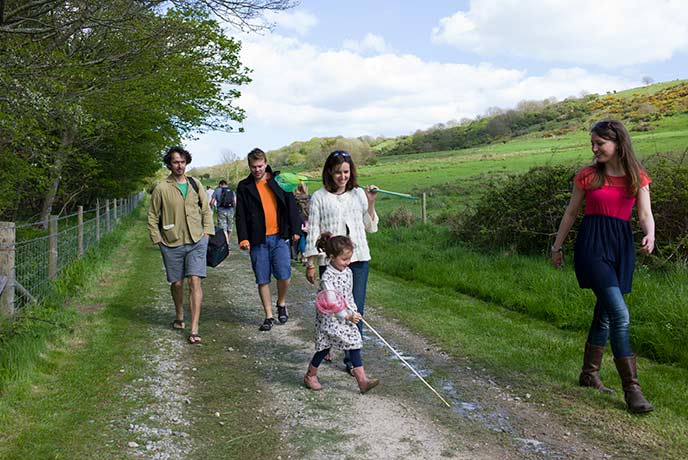 On the water
The coastline can look different depending on where it's viewed from. A boat trip will show a completely different aspect and it's a great way to spend a few hours, gazing up at the towering cliffs and watching the swooping seabirds and seals. Or, how about catching your own dinner? Marsh's Boats at Swanage can take you on a mackerel fishing trip; barbecue anyone?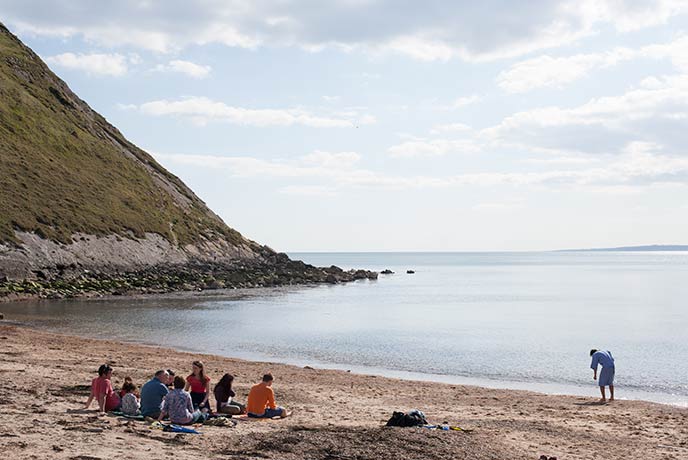 Things to do on the Isle of Purbeck
Swanage Railway
Running from Norden to Swanage (and back) this small steam railway takes passengers along a twelve mile scenic trail through the Purbeck countryside. There are stations in between so you can alight, explore the local area and then hop back on. This journey will delight guests of any age and runs most weekends during the year and daily from April to October, book tickets through their website.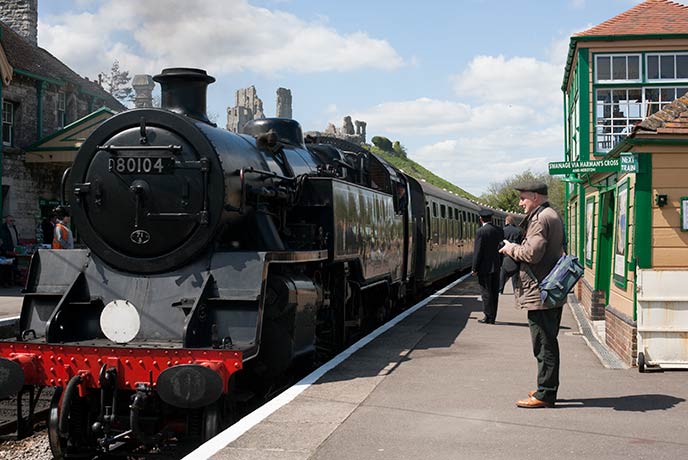 Durlston Country Park
Here you'll find a vast swathe of countryside measuring 320 acres and packed full of wildlife habitat. Add on a visitor centre, castle, cafe and gallery and you're sure to find something for everyone here. From the castle there are four trails to explore, alongside boat trips, events and activities. There's also the Great Globe, made of Portland stone it's one of the largest stone spheres in the world and weighs around 40 tonnes. Visit the country park on your next Dorset break.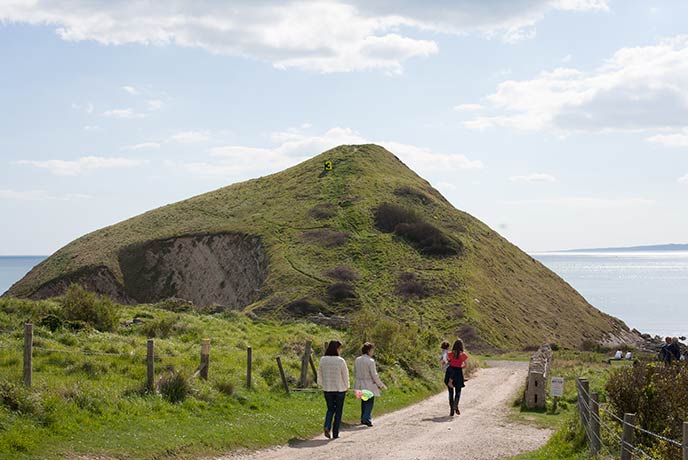 Blue Pool – Furzebrook Estate
Found just south of Wareham, the blue pool was once a disused clay pit and now flooded has become a natural delight with turquoise and green water surrounded by 25 acres of pine woodland. Steps from the sandy footpaths will lead you up the valley to views over the Purbeck hills or you can take the steps down to the water, it's not safe for swimming though. There is a charge for entry to the Pool but you'll also find a museum, cafe and Wareham Bears on the same site. I love the tea rooms for a hot cuppa after a little walk.
Compton Acres
If gardens are your thing then visiting the Acres is a must. With over 10 acres of horticultural delight, this stunning garden is a delight and renowned as one of the finest private gardens in England. With a plant centre, events and cafe, this is a great place to while away a couple of hours.
Corfe Castle
Probably the best-known attraction in Dorset, and for good reason. This iconic castle is run by the National Trust and has been around for over 1000 years and the ruined remains are interesting viewing for visitors of any age. The pay and display car park is 800 yards away so be prepared for an uphill walk to the castle. Once there, take in the panoramic views over Purbeck and maybe enjoy a cup of tea in the tea-room garden.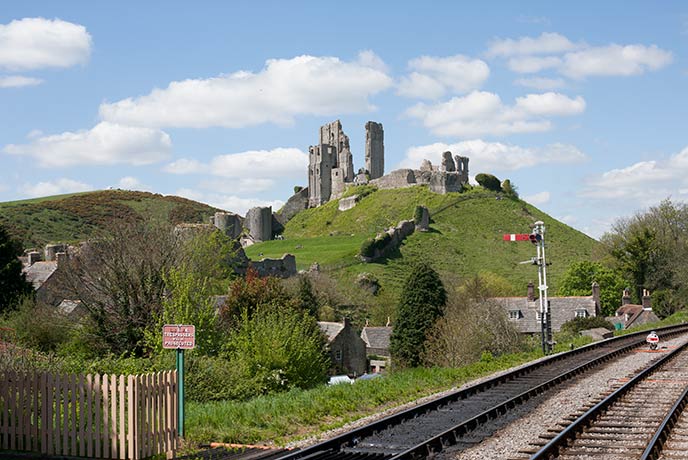 Take your pick of our holiday cottages on the Isle of Purbeck or one from across our portfolio.