It's been cold. It's been dark. It's been cosy-fire-and-duvets weather so far this year. But when the sun shines it fills us with the joys of spring! Pure happiness is feeling the warmth of the sun on your skin and coupled with holiday freedom in your heart and the open spaces of the coast and country in front of you, it can't get much better.
Glamping lets you immerse yourself in this feeling without dampening the spirits with soggy canvas or 'hole-in-the-ground'. You can satisfy your craving for fresh air and nature while relaxing in comfort - let's not forget, you're on holiday after all!
Fling open that canvas door and say 'Good Morning' to fresh air and beautiful views. It'll be the perfect way to start the day after a cosy night's sleep in a proper bed. Stoke up the wood-burner and get that kettle boiling - adventures await.
For a camping experience that includes the canvas, but more of the comfort of home, try our Safari tents. The meadow at Chymder Farm has two of these heavy duty beauties (Barefoot Hobie and Barefoot Woody), both with their own private shower-room and WC attached. With quality beds, a well-equipped kitchen-area and full-size dining-table for six, it feels a bit like cheating but it still has camping at it's core.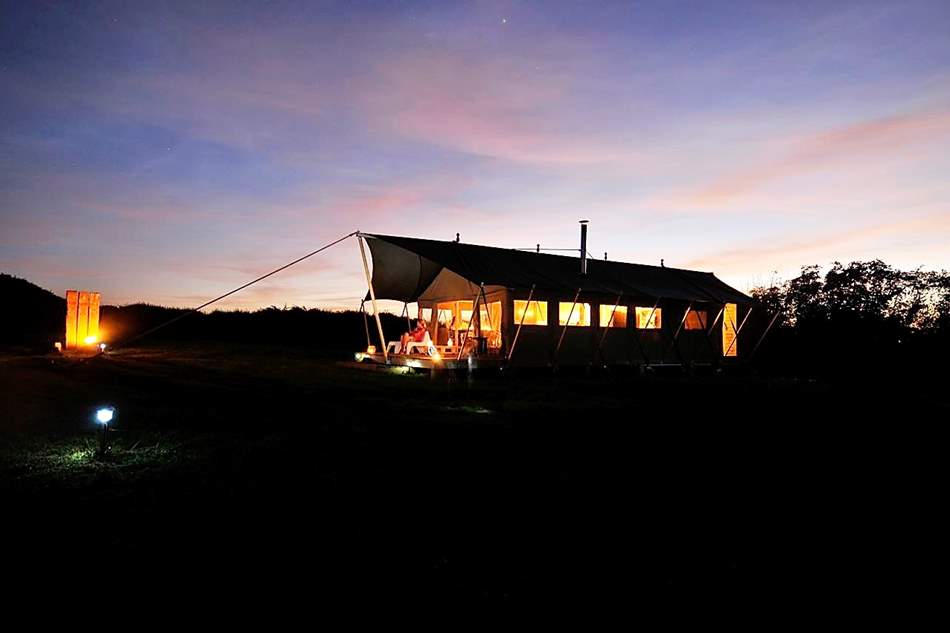 To treat the kids to a wilder experience, there is always the fire-pit, with fabulous views down to the sunset at sea for evening campfire singing. And during the days, you can hire a Barefoot surfboard to try out those north coast barrels.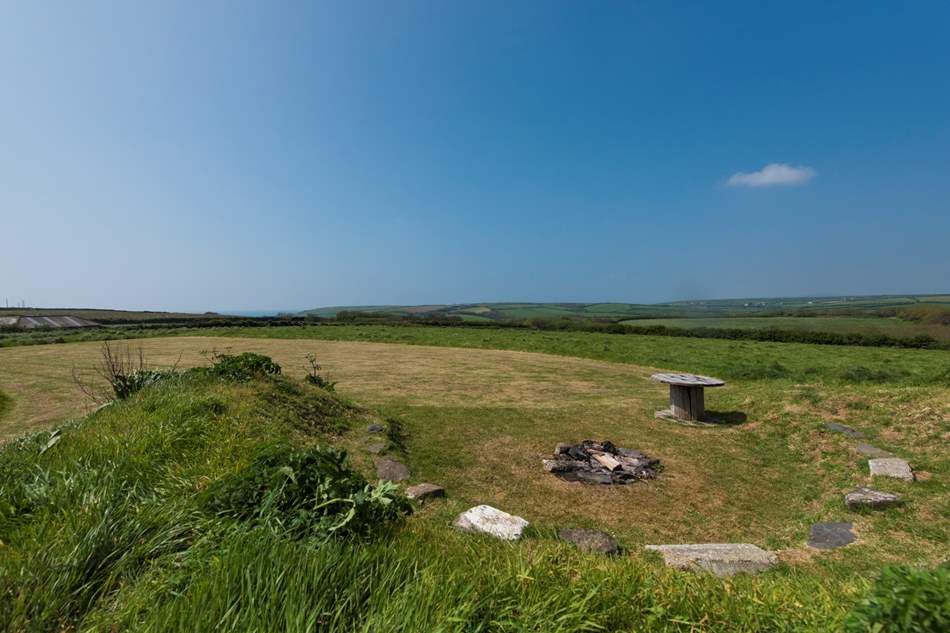 Just two miles from the coasts of Porthtowan, Hannah's Haven is a tranquil spot, tucked away down a quiet Cornish lane. The rural retreat benefits from breath-taking views of the countryside with only horses and donkeys for neighbours.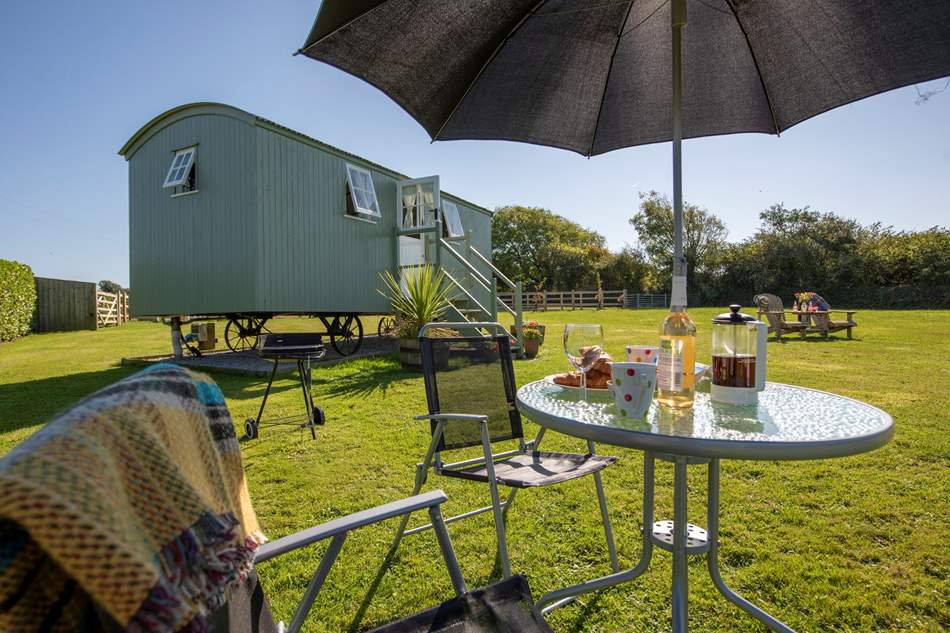 Inside the hut is a double bed, kitchen area, dining area and en-suite shower room. Across the meadow is another cabin with space for storing bikes and wetsuits as well as some extra appliances for storing and cooking food. Outside you'll find a barbecue for cooking up a storm in the evenings, ideal for a feast after a day of surfing the waves.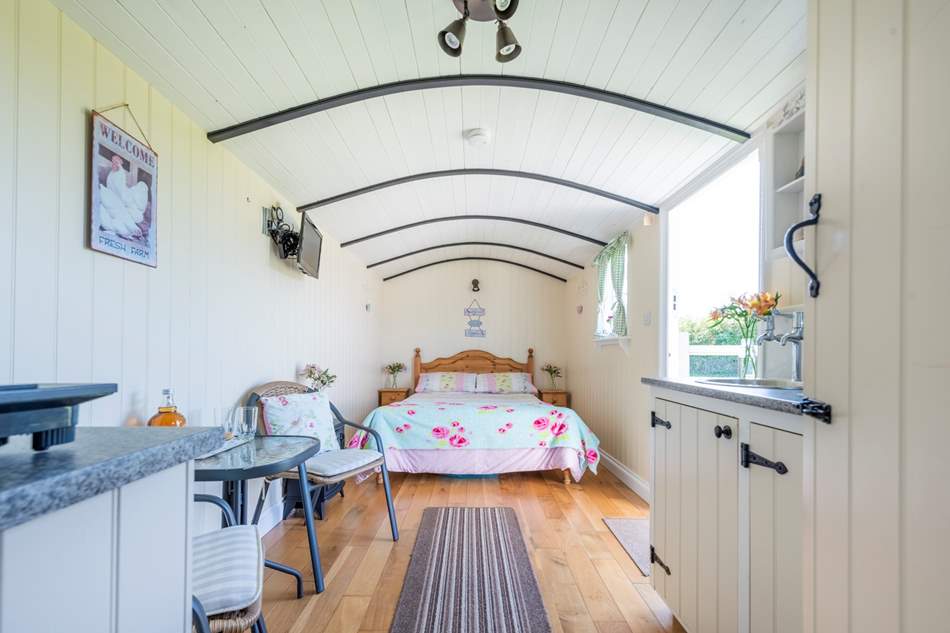 Situated in four and a half acres of wildflower meadows, woodland, a stream and a large lake, Poppy yurt is a slice of heaven in rural south Devon. The yurt is fully equipped for a luxurious holiday: from a roaring wood-burner to a real bed complete with linens, and even a box of local goodies waiting for you on arrival. This is a super special place to stay, either as a great place for exploring Devon or for a retreat into nature away from the everyday.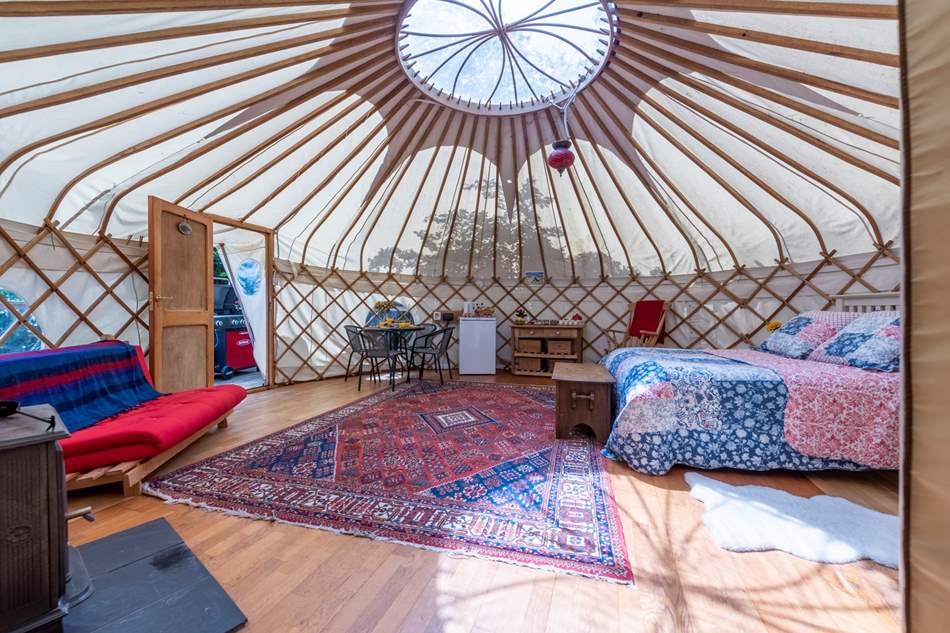 Outside of the yurt, there's a spacious deck space for relaxing. You can cook up a barbecue and eat al fresco, soaking up the sunshine as you look out over the beautiful grounds around you.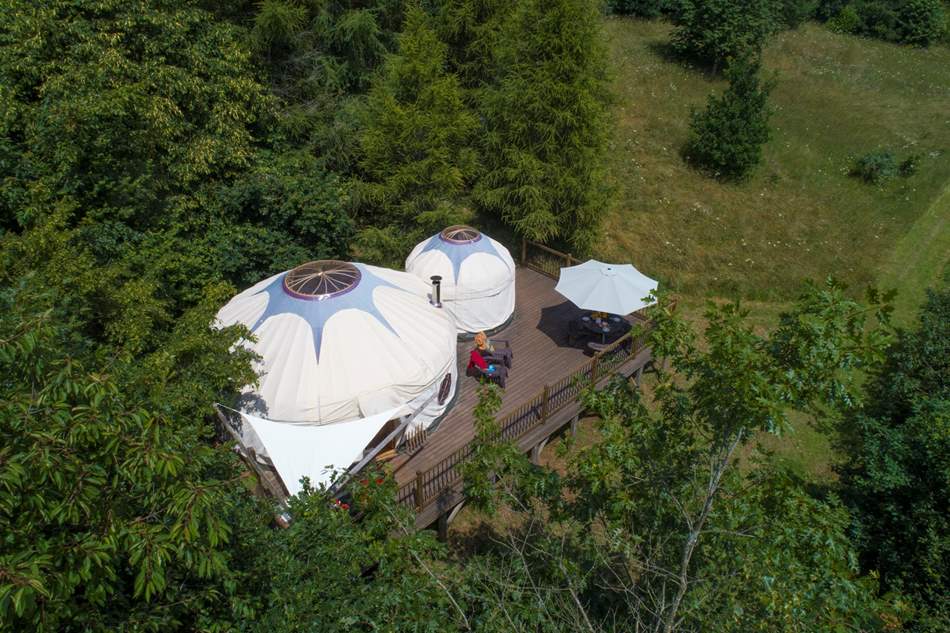 At the heart of a farm in the Quantock Hills Area of Outstanding Natural Beauty, sits this beautiful retreat with its own enclosed and private space including a hot tub and a pretty bridge over the stream.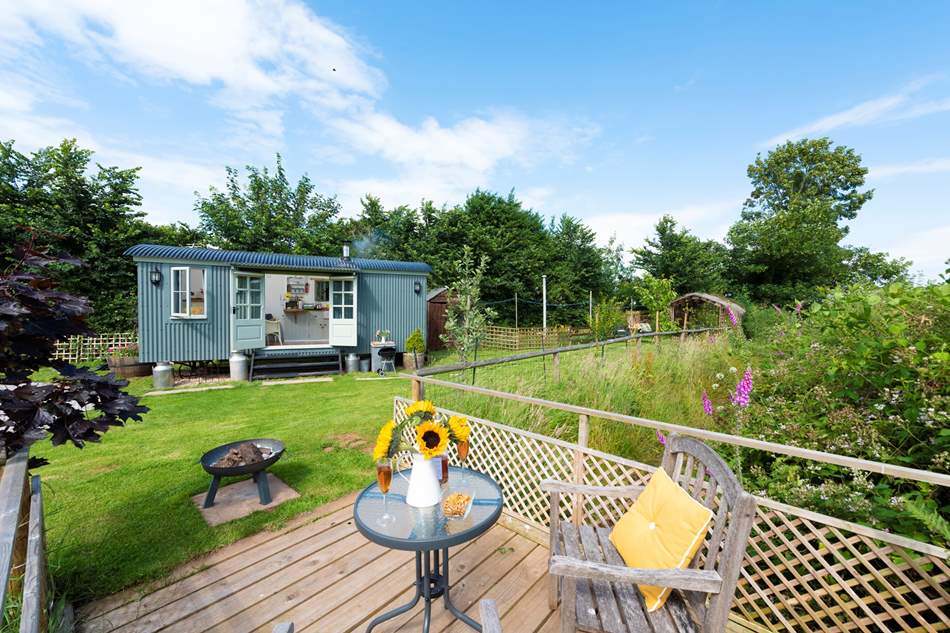 Dogs are welcome to stay at the Shepherd's Hut and there's plenty of room for all of you. The interiors are calming with colourful touches, reflecting the colours of the Somerset countryside right outside your window.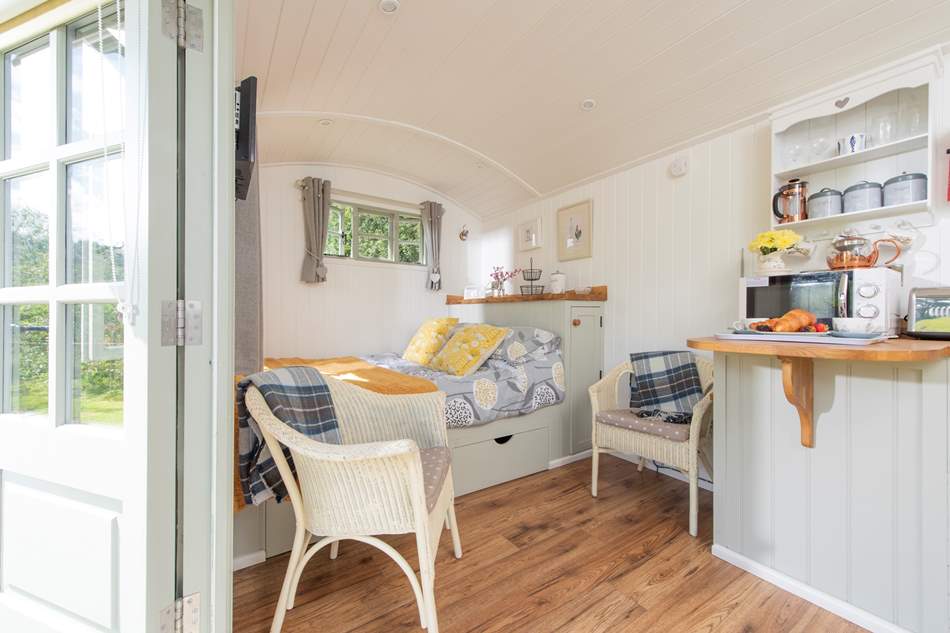 If you want to see more, we have a lovely selection of glamping sites for you to have a look at here.
Header image is Wildwood Hideaway.