Nestled in a sheltered valley between Truro and St Austell, Caerhays castle and gardens really makes the most of the beautiful coast of South Cornwall.
With only a handful of gardeners to keep the lawns tidy, plants watered and flowers blooming, the gardens at Caerhays are an incredible feat of love and devotion to the Great Outdoors. This is the ideal place to let little ones run wild (safely) or take a romantic stroll along the quiet footpaths with your beau.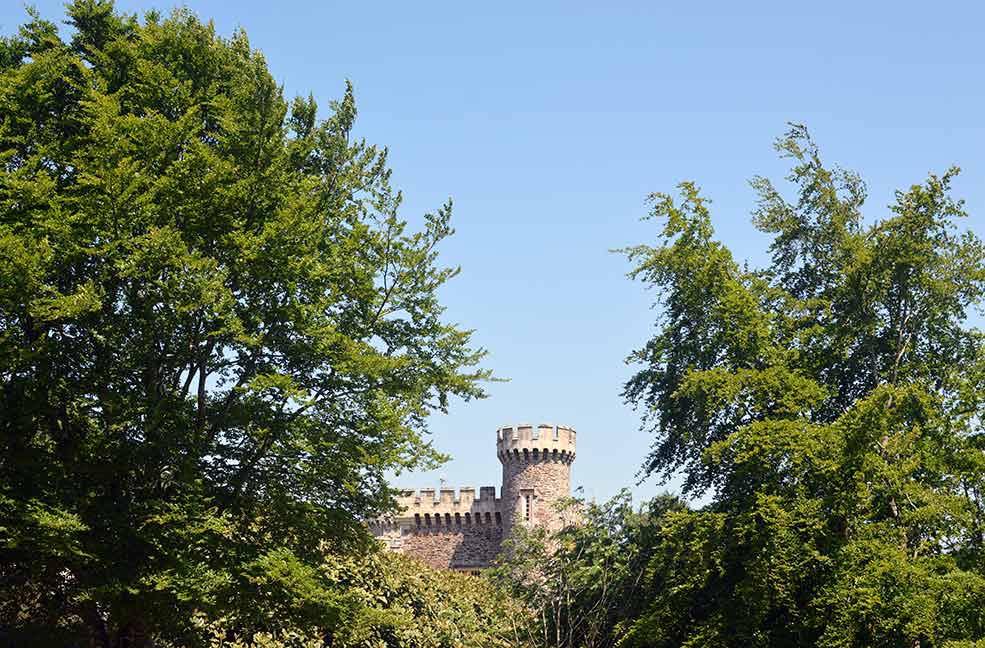 The Caerhays site has existed since 1370 but the estate as we know it now was created in the 20th century. The 'castle' was built in the early 19th century and then restored. It was always intended to be a family home and plays host to the Williams family who bought the estate almost 150 years ago. The gardens were created at the turn of the 20th century, flourishing from the adventures of Victorian Plant Hunters who brought back a number of exotic plants from their journeys abroad.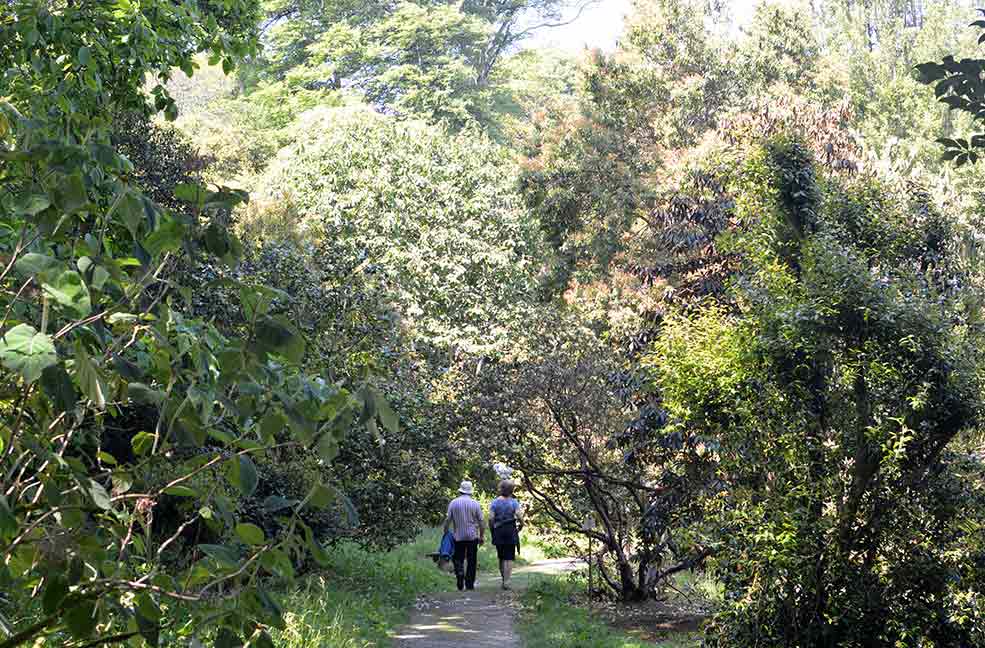 I had the pleasure of touring the house before exploring the gardens. The house is beautiful, featuring architecture from John Nash who also designed parts of Buckingham Palace. Every step of the way there's a new story to be told with a different object to look at. The most impressive section of the tour is a museum filled with historical artefacts and geological specimens from Cornwall and around the world. The tour took approximately an hour and is a good introduction to the history of the Caerhays estate. As you walk out into the gardens, you can almost imagine what this might have looked like and how the land has changed over time.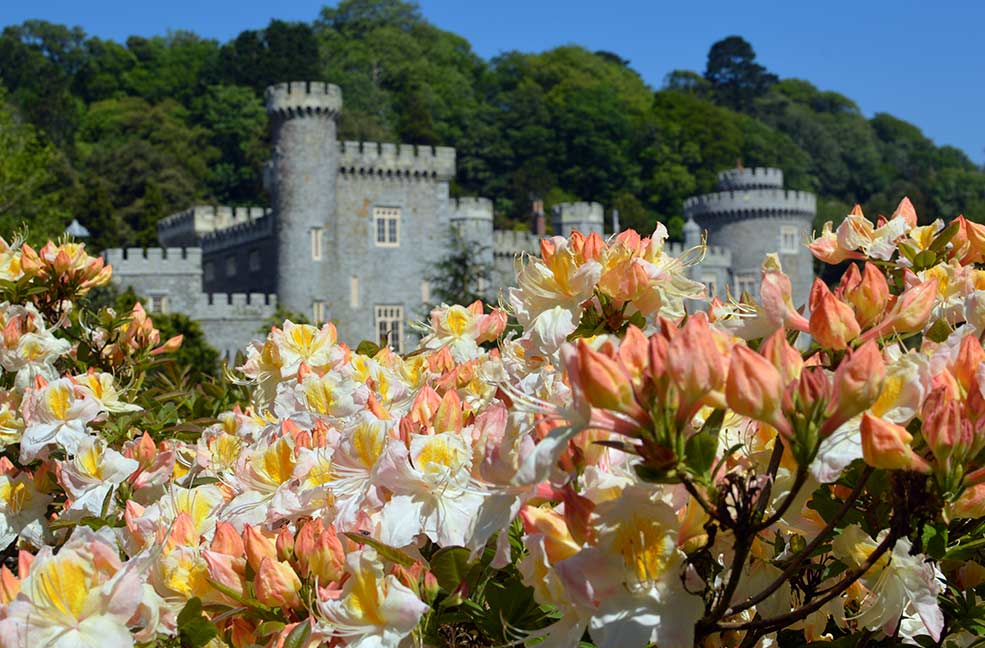 Stepping out into the gardens was glorious. On a sunny day the plants, flowers and trees really come to life. The colours glow where the light hits them. As I was there in May, the gardens were fairly quiet. Once you enter there are four paths to follow, all of different lengths, meaning that people disperse along the pathways so you can take a private turn around the estate with your other half or with the kids in tow.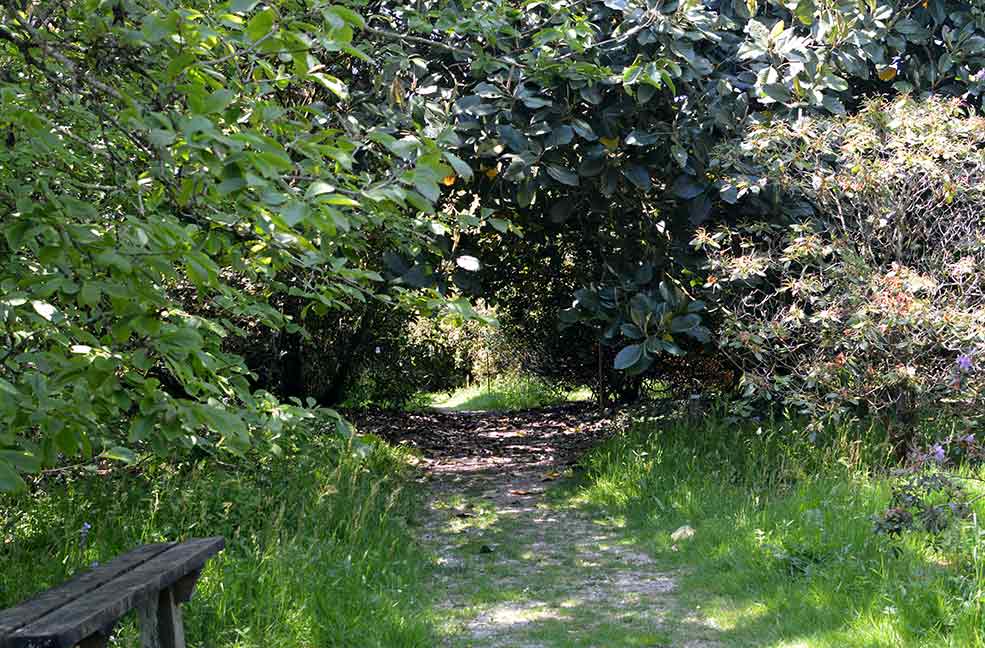 After exploring the gardens, head back to your car parked at the bottom of the estate to grab a swimsuit and go for a quick paddle on Porthluney beach. If you've come for the morning, you might want to pack a picnic for eating on the sand while the kids play in the waves.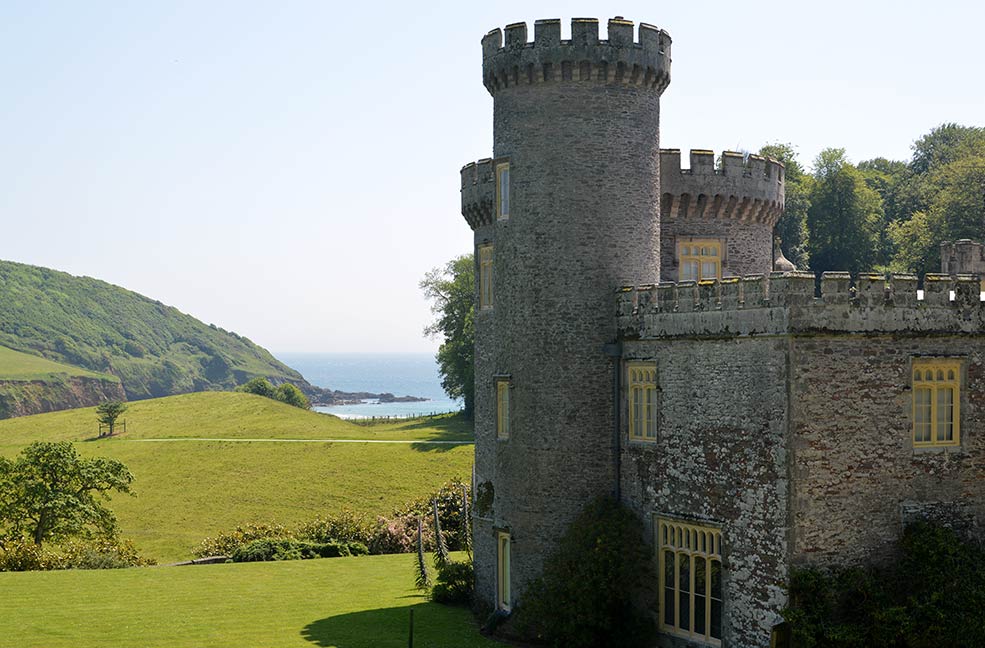 Caerhays Castle and Gardens are open from February to the middle of June each year. House tours run at set times throughout the day, changing with the season.
Take a look at our holiday homes near the Caerhays Estate.
Browse the rest of our holiday cottages across the UK.