Roseland Youth Sailing Trust is a fantastic charity providing funding and opportunities for young people in Cornwall to learn to sail.
Launched in 2015, Roseland Youth Sailing Trust have partnered with Tall Ship 'Maybe' for the third year running, sending fourteen students from various local schools on a sailing expedition to Spain in August 2023; departing Falmouth on Friday 18th August and arriving in A Coruna on Thursday 24th, making up the first leg of the Magellan Elcano Tall Ships race. During their time living and working onboard, they will have the opportunity to learn to sail and to develop their confidence and valuable skills.
The group recently braved the rainy weather to meet their fellow adventurers ahead of the big trip and enjoy a day of team-building at Polkerris Beach - and it was smiles all round!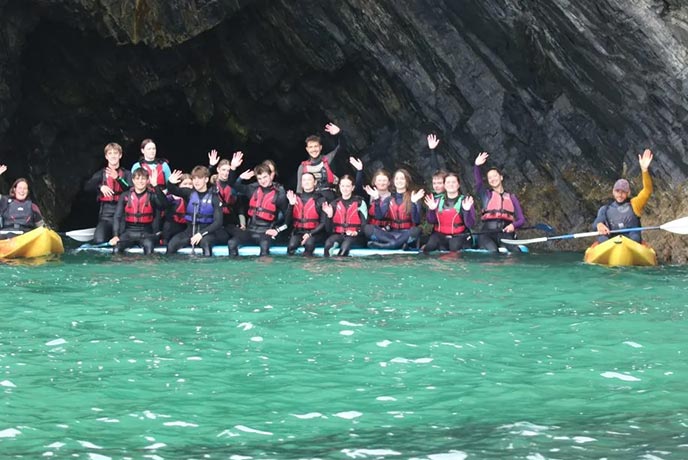 At Classic, we are delighted to be able to donate to such a wonderful initiative, and this year, we are sponsoring 17-year-old Erin. Prior to setting off on the expedition, she said:
"I feel comfortable and confident in the water, but the voyage is a challenge that excites me, because we will be a team at sea navigating to another country. As a team we will be making the voyage possible ourselves - rather than catching the ferry! I love the fact that we will also learn all aspects of crewing a sailing ship. This experience could open new opportunities for me, which is what I need at the moment. Thank you so much for your amazing sponsorship making all of this possible."
Take a look at their website to find out more about the charity and to follow along with the Tall Ships adventure.