No matter where your luxury cottage is in Cornwall, you'll never be far from a superb walk to get you out and about. Rewarding you with magnificent landscapes that are even more dramatic in winter than in summer (and quieter too), these rambling coast paths, wooded trails and seaside walks are perfect for anyone looking to recharge with fresh Cornish air. Though choosing just a handful is hard, we've picked out the top 10 winter walks in the county ready to fill your days with unforgettable adventures.
The Trails of Cardinham Woods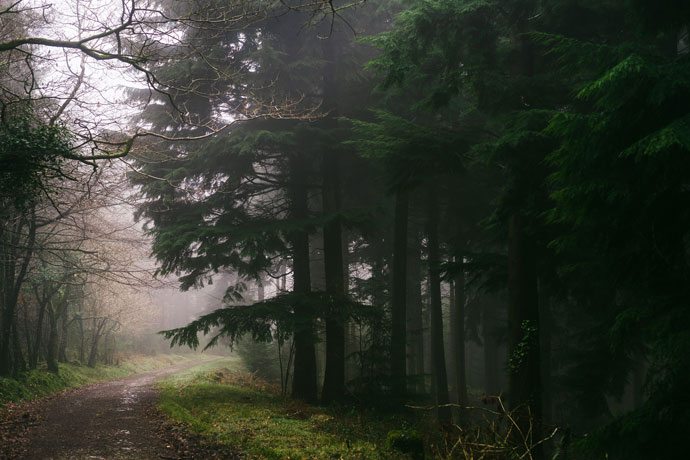 Found on the wild fringes of the famous Bodmin Moor, the dog-friendly Cardinham Woods is a beautiful destination for winter walks in Cornwall. Painted with silvery frosts on the coldest days – a rare privilege in the salt-kissed air of Cornwall – and providing shelter from the elements when the wind picks up on the coast, Cardinham's four walking trails are hard to resist. Wrap up in layers, explore the herbaceous depths of the woods and when you're ready to warm up, head to the Woods Café for a brew.
Pentire Headland Loop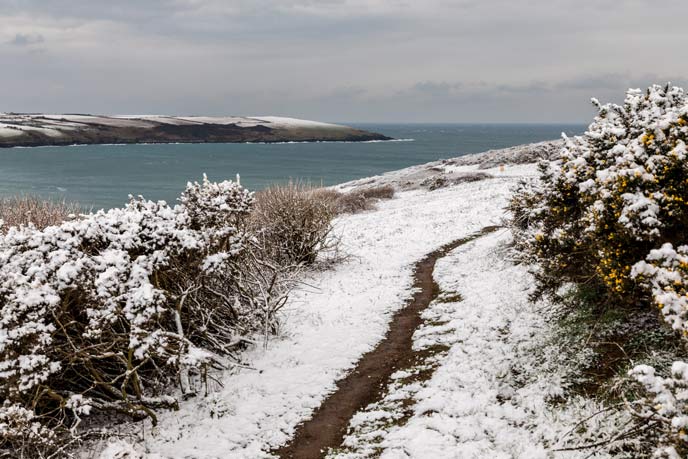 The circular 5-mile walk around Pentire Headland near Padstow is a real favourite for its spectacular views. In an area steeped in history and rich in wild beauty, it will be hard to know where to turn your gaze next as you walk. To begin, park at the Pentire National Trust car park and follow the route past Polzeath beach, Pentire Point, the Rumps and Lundy Hole. An Iron Age hill fort dating between 200BC and 100AD, the Rumps is a particular highlight of the walk and well worth a moment of reflection as you consider the ancient communities who lived there in millennia past.
Talland Bay to Looe Walk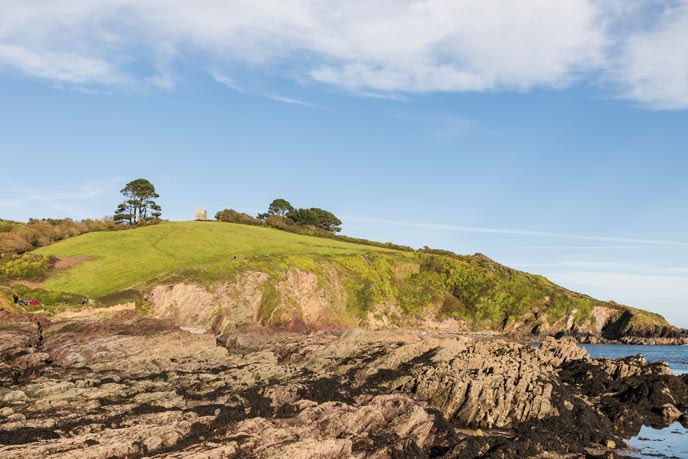 The gorgeous Talland Bay to Looe circular walk in South East Cornwall comprises a 5-mile loop that offers the best of both worlds with coastal and inland trails. Starting at Talland Bay, a hearty walk along the South West Coast Path will lead you to the fishing town of Looe with its boat-peppered harbour. From here, you can take a pitstop in one of the town's welcoming pubs before heading on again. On the way back, enjoy a picturesque route through woodland and countryside back to Talland Bay.
St Nectan's Glen Rambles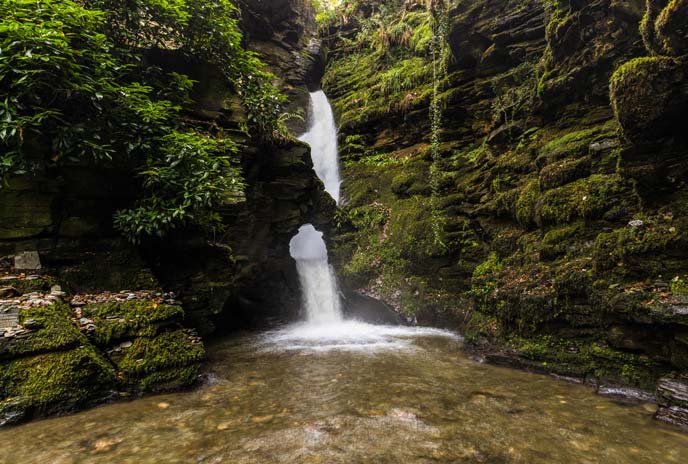 One of the most magical settings in Cornwall, St Nectan's Glen near Tintagel appeals to all for enchanting winter walks. Ethereal in summer, the woods exude an even more mystical atmosphere in winter. Follow the footpath that navigates the glen and wander along the banks of the Trevillet River as it burbles its hello. Before you head back to your cottage, make sure you pay a visit to St Nectan's Kieve, where a 60-ft waterfall blasts through a hole in the rocks and cascades into a watery basin below.
Hike the Camel Trail
The Camel Trail runs for nearly 18 miles from Padstow to Wenford Bridge. Originally a railway that was used to transport all sorts of local goods like sand, Delabole slate and, of course, China clay, it has since been repurposed into an excellent multi-use trail. Flat, smooth and accessible to all, this mostly traffic-free trail welcomes everyone from joggers, to dog-walkers to cyclists looking to enjoy the crisp winter air. With plenty of places to start and finish along the way, you can choose how much or little you walk in one go and simply enjoy the breath-taking scenery all around.
Lamorna Cove to Mousehole Walk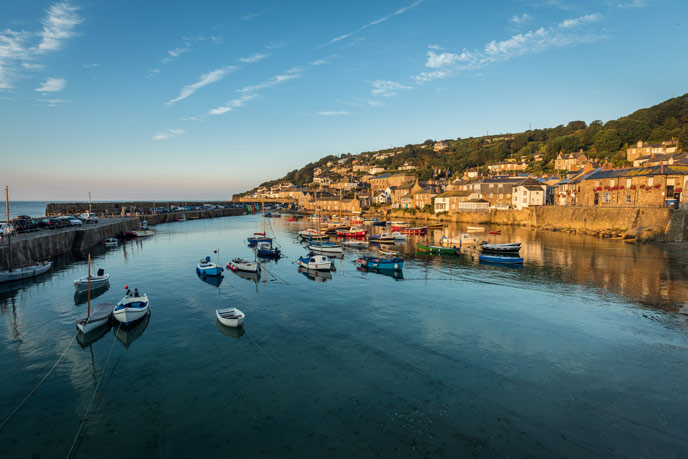 Beginning at the world-famous Lamorna Cove, famous for its connection with a plethora of legendary artists over the years, this walk packs a lot of diverse scenery and terrain into 2.5 miles. Ranging from Lamorna's rocky coves where otters can occasionally be seen to tunnels of Monterey Pine, and from chiselled coast weathered by the elements to the picture-perfect scenes of Mousehole with its winking Christmas lights, there is a feast for the eye at every turn.
Kynance Cove to Lizard Village Loop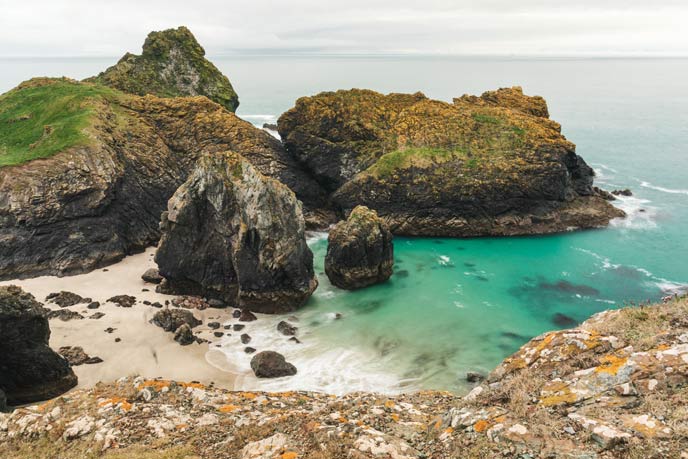 One of the most jaw-dropping sights in the UK whatever the time of year, starting and ending a walk at Kynance Cove will be a real treat this winter. Having parked in the National Trust car park at Kynance, start your walk taking in views over the cove before eventually turning your back. Picking up the South West Coast Path, you will follow your feet south to arrive at the Lizard village, but if you want to add a worthwhile detour to this 3-mile loop you can also keep walking past the village to reach Polpeor, Britain's most southerly point. On the return, take the inland route from Pentreath Lane and cross the rare Cornish heath back to Kynance Cove.
Penrose Estate to Porthleven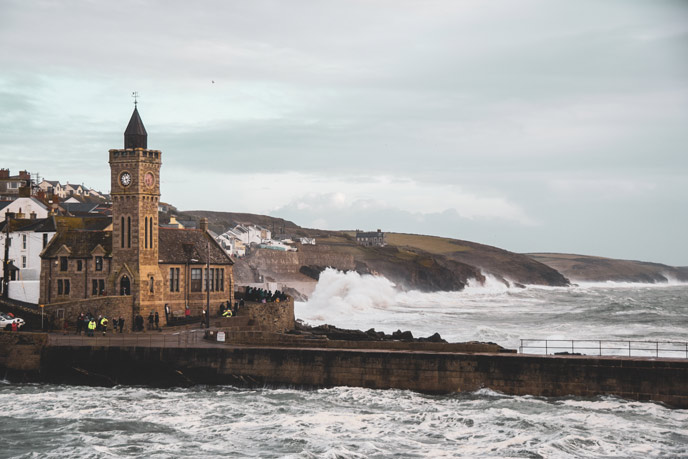 Another walk that parades a beautifully diverse array of scenery is the 4-mile walk from Penrose Estate in Helston to Porthleven. Wandering through thick rows of trees along a tarmacked path, you will eventually emerge into Austen-esque parkland where ponies and livestock are occasionally grazed. Following the gentle cant of the path, your setting will completely change as you pop out onto the coast at Loe Bar, a huge shingle bank which separates the Loe, Cornwall's largest natural freshwater lake, from the sea. Upon reaching Porthleven, you will find plenty of toasty pubs and eateries.
Truro and the Old Newham Railway
If you would like to explore another side of Truro this winter, this great walk from the county's capital city may pique your interest. Officially beginning by the Garras Wharf car park, you can pick up the trail anywhere along its circular route. Following the river to the Newham quays, where dynamite was once exported, before joining up with the old Newham railway line, the trail then cuts through Truro centre, passing the Royal Cornwall Museum and cathedral before ending via the piazza. Around 4.5 miles long, this is a great one for uncovering some of the city's little-known secrets.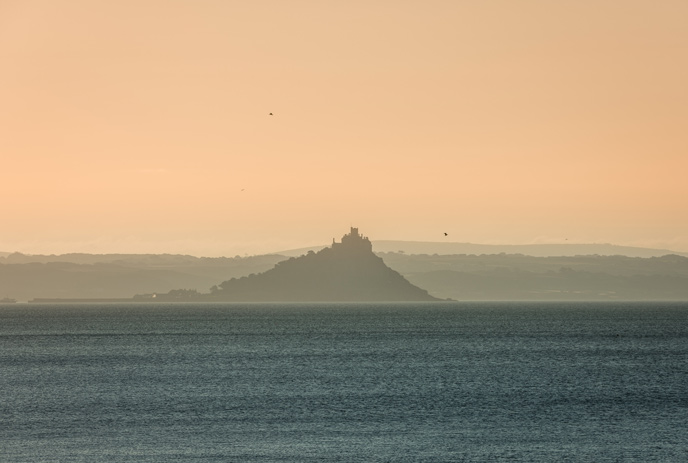 A really pleasant stroll over an almost entirely level surface, there is nothing better than this seafront walk for crisp winter mornings and pastel-hued afternoons. With a fairly constant supply of eateries, galleries and shops to dip in and out of and plenty of places to rest, this walk will appeal to all generations, two-legged and four. As well as the views of St Michael's Mount, you should also keep an eye on the waters of Mounts Bay as it's not uncommon to see whales and dolphins swimming about.
Have we tempted you to come down to Cornwall for a winter holiday? Check out our Cornish cottages at the most wonderful time of year.