The Isle of Wight is renowned for its home grown produce, from the freshest of tomatoes and garlic to island distilled gin. Here we take you on a whistle stop tour of the island, popping into our favourite farm shops to give you the inside story of where to pick up the best island goods.
Whether you are on a self-catering holiday on the Isle of Wight or are lucky enough to live here, the island has some great choices when it comes to local produce. Starting from the eastern side of the island, our first port of call is;
Although small, this perfectly formed shop has everything you will need for an island holiday. Centrally located on the High Street in Bembridge, you can find all sorts of interesting island goodies alongside fresh fruit, vegetables, baked goods, whole foods and health foods. If you are staying in the village leave the car behind, walk into the village centre and do your bit for the climate and support local shops all at the same time, perfect! And if you need a refreshment break, the fabulous café upstairs, No 8, is a great place to re-charge.
Centrally located in Wootton, Briddlesford Farm Shop is renowned island wide for its award-winning dairy products from their Guernsey herd. Milk, cream and cheese can all be bought in the farm shop along with items from over 50 local island producers. With its own butchery you can buy a variety of meats including pies and casseroles, perfect if the chef wants a night off! With a great selection of wines and spirits, you can stock up on all the essentials here, plus some lovely island gifts to take home. Bluebells Café is next door and breakfast here is a must!
Whilst not a farm shop in the strictest sense, The Garlic Farm deserves a mention for its innovative use of garlic, and as the UK's premier grower it should definitely be on your island "to do" list. From garlic beer to condiments and gift sets, every possible garlic product can be found here. Learn all there is to know about how garlic is grown, the different varieties and you can even taste test before you buy. Situated in the centre of the island in Newchurch (mind the country lanes as they are a bit narrow) this is a great place to visit and perfect for some holiday gift ideas.
Based in Arreton Barns Craft Village close to Newport, Farmer Jacks is an Aladdin's cave of island produce and from the moment you step inside you will be wowed by the local stock here. Fill your holiday larder to the brim with meats, vegetables, fruit and bread, along with some more unusual items such as Isle of Wight duck and quail. With local award winning chutneys, pickles, sauces and jams, you really will be spoilt for choice!
Situated near Godsill, don't be put off by the austere exterior of Brownriggs. Once over the threshold you will be bowled over by a smorgasbord of island delights including fresh vegetables, meats, wines, condiments and honey. Brownriggs offer delivery too so why not plan ahead and order before you set sail for the island?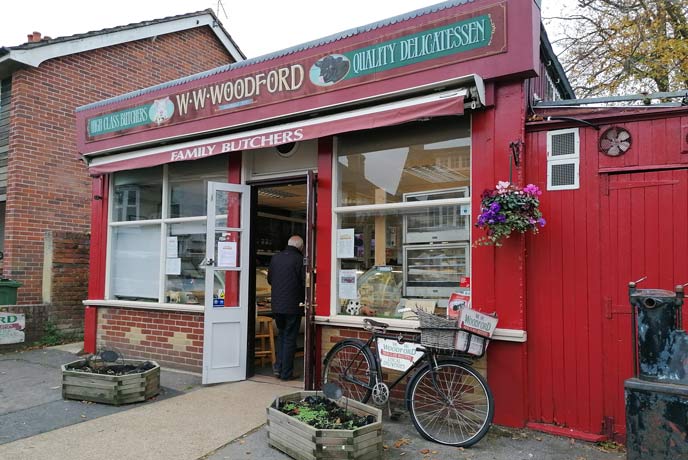 Not a farm shop but worthy of a mention, Woodfords in Bembridge is a smashing butchers and locals travel from all corners of the island to buy their quality meats and pies. Last summer, chef James Martin proclaimed Woodfords sausage rolls were the best he'd ever had, praise indeed! If you plan to stock up on barbecue provisions go early as stocks run out fast!
Take a look at our collection of idyllic island properties here and start to plan your next adventure, with the best of local produce on your doorstep.