Eat, shop and get plant envy
Whether you've just been on a fantastic stomp around the Fowey Valley or you're simply in the mood for a cream tea with a view, you have to check out the Duchy Cafe in Lostwithiel.
The cafe is in a fairly rural spot; it certainly wouldn't get much passing trade! Yet every single time I have been it's been buzzing with people chatting over cups of tea and lovely lunches. Its reputation has spread far and wide and unsurprisingly the cafe has scooped up numerous awards including 'Food' magazine and 'Taste of the West'.
And, if you don't mind sitting on the outside terrace, you can also bring your dog along. If the suns out, it's a fantastic spot with far reaching views across to Restormel Castle.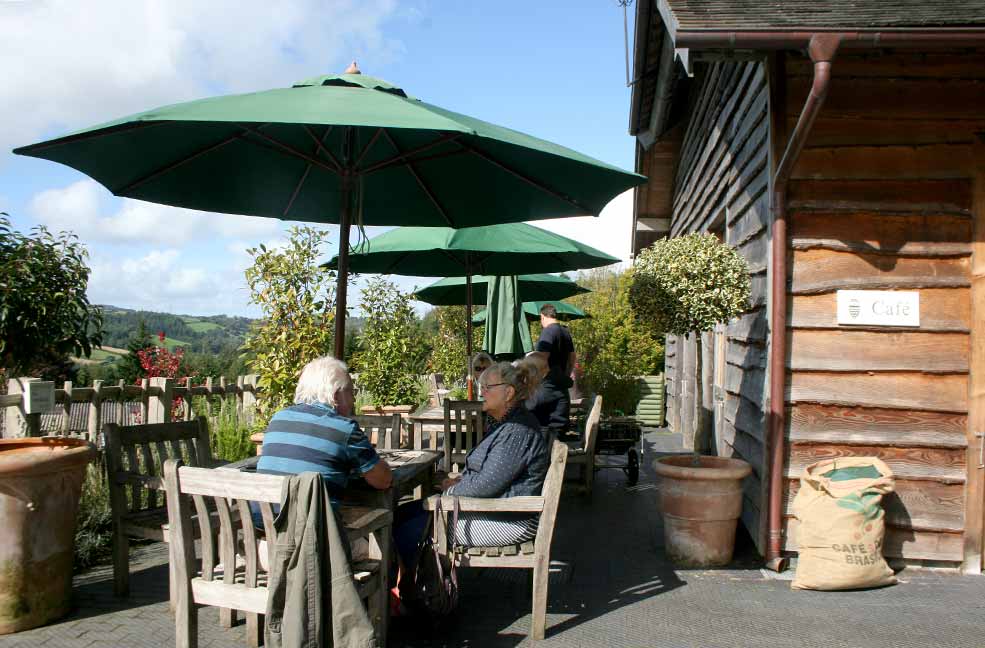 A feast for foodies
This relaxed spot might be a cafe rather than a restaurant, but it is a fine choice for any serious foodie. There is a big focus on using local ingredients – and we're not just talking the usual meat and fish. No, these guys are serious about supporting local businesses even down to their coffee (Origin Coffee) and Tea (Tregothnan Tea).
Breakfast is served from 9am – 11am and everything comes with a complimentary orange juice. How's that for service? Go for a Cornish twist on a French classic and order a 'Proper Croque Monsieur', or for something a touch more virtuous opt for homemade granola with Trewithen yoghurt and Duchy Nursery honey.
If you can wait until lunchtime, you'll have even more deliciousness to choose from, from innovative dishes like Cornish seafood dill pancakes to classics like a Cornish pasty with homemade ketchup. On a cold day could there be anything better than warming up with an aromatic bowl of Bouillabaisse in front of the fire? Possibly, if you have a sweet-tooth, by scoffing a steamed ginger pudding with Cornish clotted cream!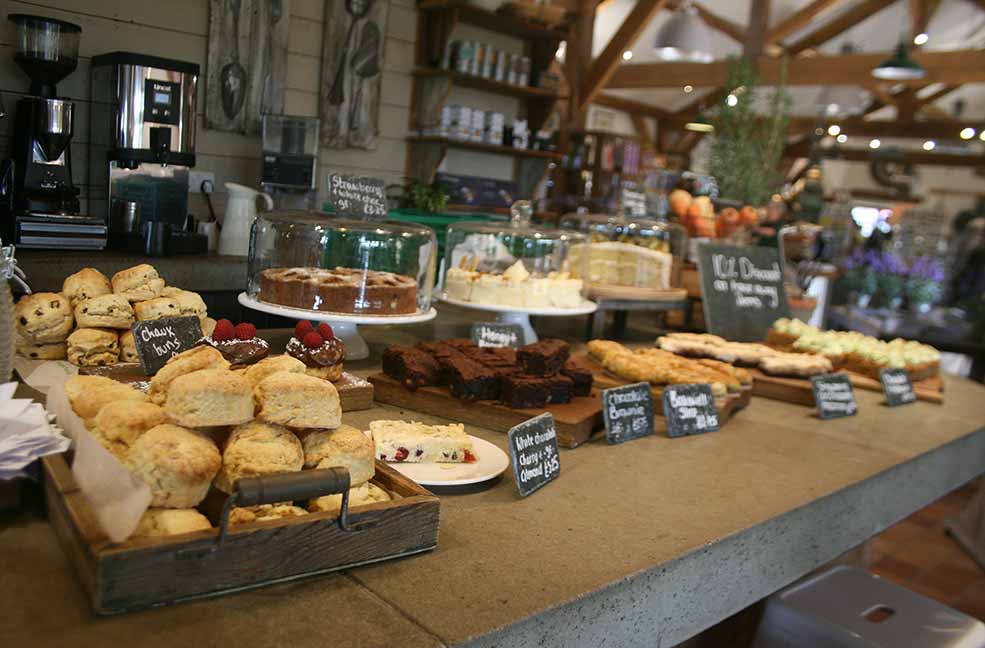 Have your cake and eat it
If you're not in the mood for a full-on lunch, check out the daily cake selection. If you're gluten-free fear not – there is always an option. Alternatively, you can order a Cornish cream tea which comes with freshly baked scones, Trewithen clotted cream, Boddington's Jam and a pot of tea. Or, more indulgent still, opt for a full afternoon tea with either Prosecco or Pimms – now that's one way to brighten up a gloomy day!
I visited on a particularly gloomy Autumn day after lunch, so I went for an Americano and my dining companion had a pot of peppermint tea. Both were very good and we whiled away a good half an hour in the pleasant atmosphere. While it always seems busy, the staff never seem in a rush and always very polite and friendly.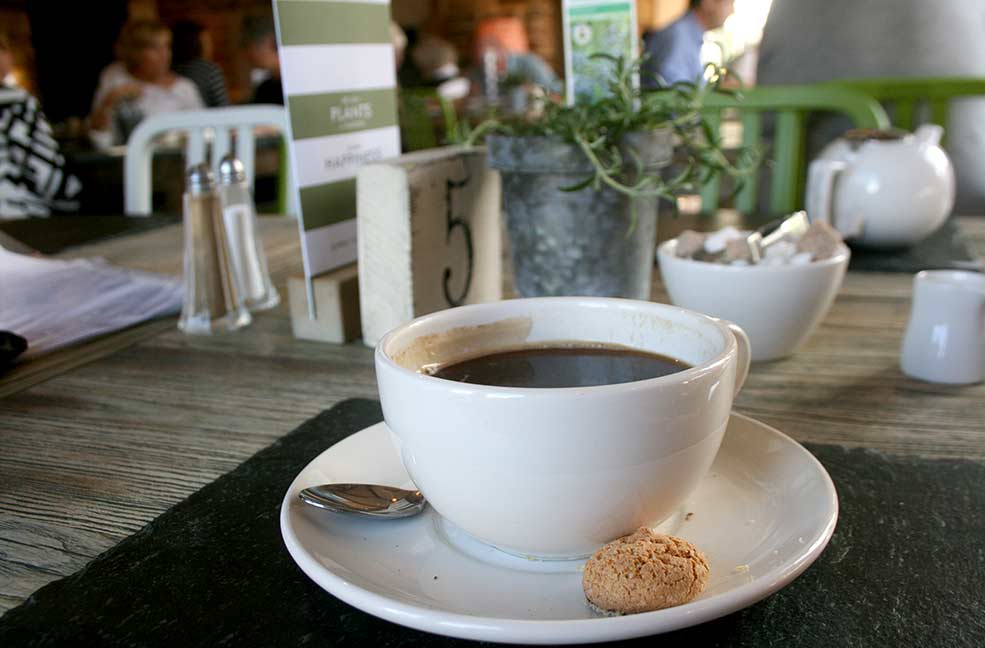 Shopaholics
If you're in the mood for a little shopping afterwards, you're in luck. Right next to the cafe you'll find a gorgeous shop with plenty of tempting treats. I'm always nipping in to pick up quirky cards that stand out from the typical stuff you find in all the big chains. It's also a fab spot to stock up on interesting and unusual gifts, which is particularly useful around Christmas.
From handcrafted kids toys to boutique candles and – of course – a plentiful supply of beautiful garden tools, it's a real eclectic mix. On my visit I was struck by the home fragrance section as my oil reed diffuser has just completely ran dry; they had a gorgeous range to choose from.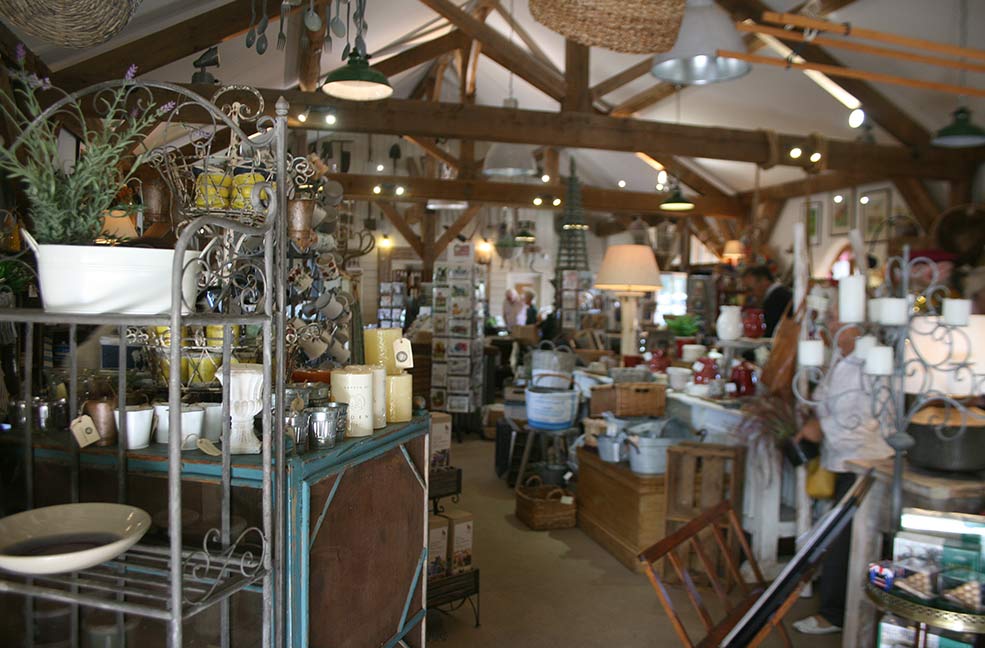 Green thumbs
Of course, what with this being a nursery, it goes without saying that this is the perfect place to visit for keen gardeners. I'm a bit of a novice, but even just browsing through the range is inspiring – if not slightly daunting to an amateur like me. But if you've got any questions, I can vouch for the incredibly knowledgeable and always friendly staff. They'll answer all your questions, no matter how silly they might seem.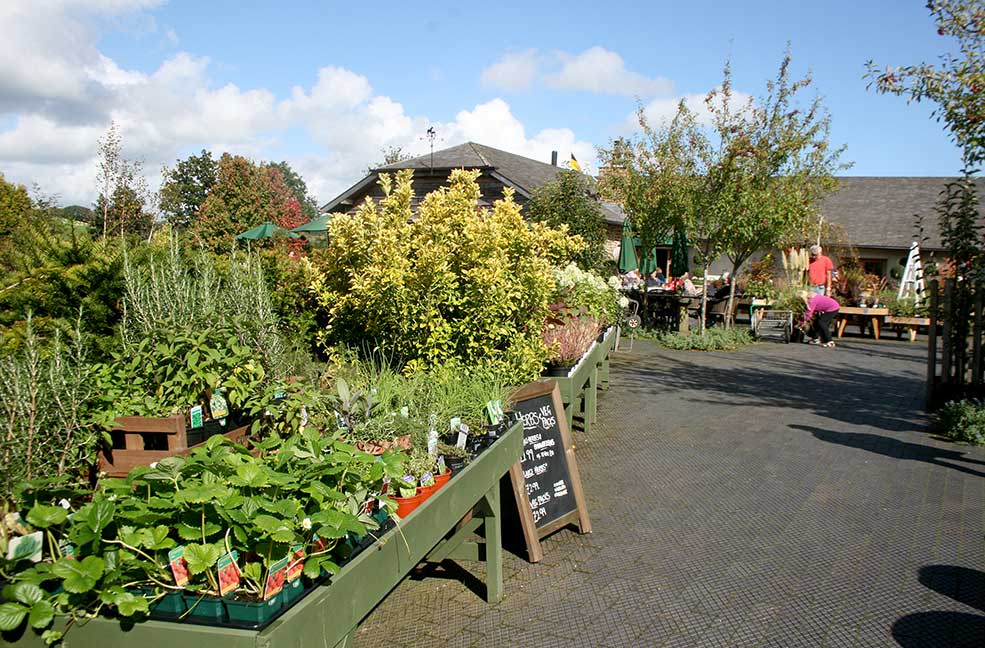 So if you are in the area, I really can't recommend this little haven enough. Particularly if you're feeling peckish with a groaning present list!