If you mainly visit Cornwall for the pasties and scones, listen up!
This county is a true treat to the taste buds and if you're a serious foodie, you'll be well looked after down here. With that in mind, here are five ways to make the most of Cornwall's foodie scene, that don't involve eating a pasty…
1. Tour a vineyard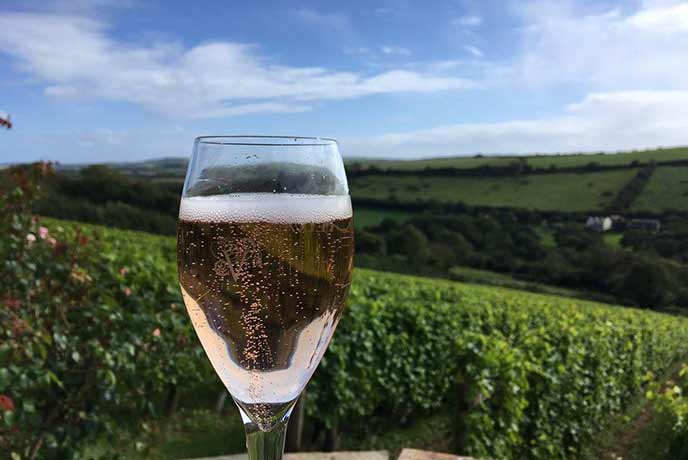 Cornwall is home to a number of award-winning vineyards and wineries and most are open for tours. Book on to one and learn more about the process of creating Cornish wine before enjoying a tasting session. Some also produce other drinks – such as cider, or fruit juice – if you're exploring with someone who doesn't appreciate the fine stuff! Can't decide where to go? Here are four of our favourite Cornish vineyards to visit.
2. Take a cookery class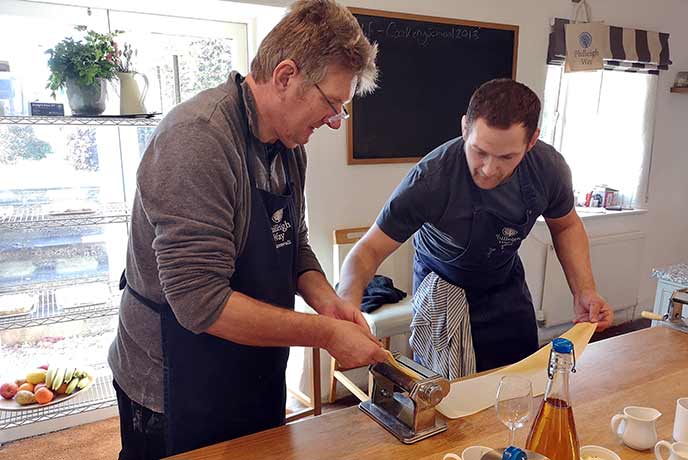 If seafood is your passion, you could do worse than a lesson at Rick Stein's Cookery School. Learn how to make some of the chef's favourite dishes, including Monkfish fritters with cumin and Hog island oysters with chilli, on the fish and shellfish day course.
If you're looking for even more cooking inspiration, there's also the brand new courses Truro School Cookery with short evening sessions and all day courses in the heart of Cornwall.
3. Go foraging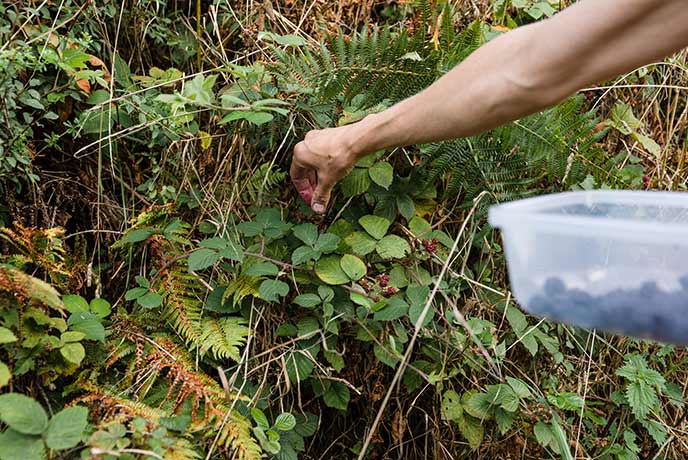 Thanks to the abundant and varied landscape here, Cornwall is home to a huge array of forage-able goodies. For a coastal focus, head out with Cornish Wild Food where you'll hit up the coast in search of different tasty wild edibles and ocean vegetables and learn what to avoid! Alternatively, sign up for a wild forage and feast day with Fat Hen and you'll scour the environment for seasonal wild edible herbs, vegetables, seaweeds, fungi, roots, seeds and berries. You'll then whip these up into an array of tempting dishes, like Cornish dashi broth with nettles & wild garlic. Mm mm!
4. Visit a food festival or fair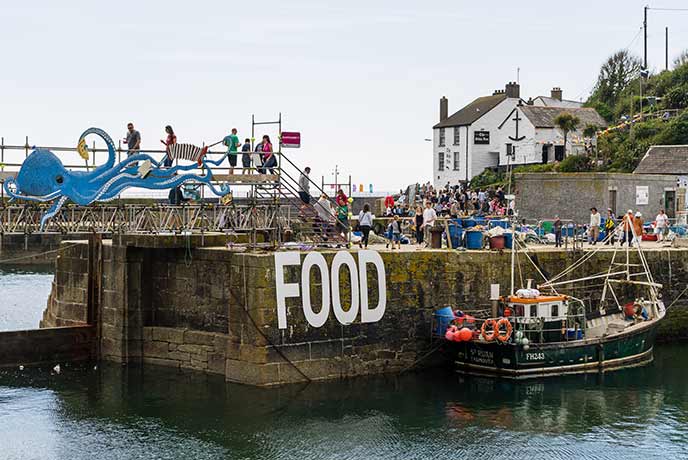 Cornwall is renowned for its packed calendar of festivals and fairs and good news for you: lots of them are foodie focused! Mevagissey Feast Week takes place in June and is a week-long celebration of exhibitions, demonstrations and live music. Thanks to its harbour side setting, there'll be lots of fish dishes to tempt your taste buds too. Later on in the year, Truro Food Festival takes place on the weekend of 27 – 29 September 2019 and you'll enjoy chef's demos, local produce stalls, gourmet street food and workshops. There's also an evening beer and cider festival, plus live music so it's sure to be a hoot.
5. Get a great meal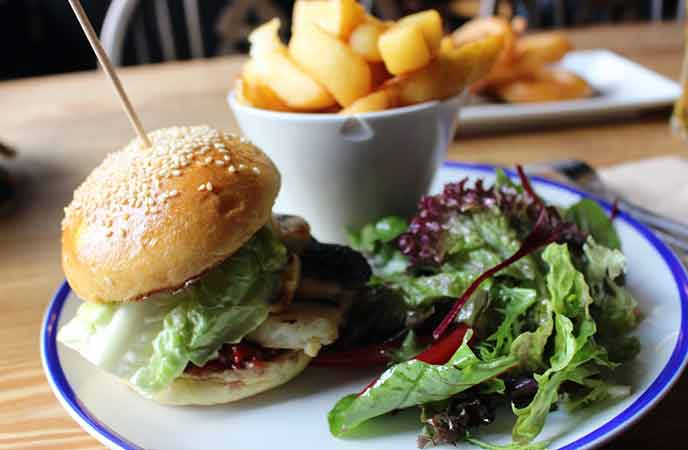 From Rick Stein and Paul Ainsworth to Nathan Outlaw and Ben Tunnicliffe, there are plenty of big names serving up excellent nosh in deepest darkest Cornwall. But as well as fine dining you'll find sandy beach side cafes doing excellent breakfasts, characterful Cornish inns doing fine pub fare and plenty of exotic flavours, from Mexican to Thai. There's even a growing veggie scene! The upshot? There truly is a dish for everyone in Cornwall!
Browse our Cornwall holiday cottages and taste all that the county has to offer.