Glamping, also known as glamourous camping, has been around for a while now. Taking inspiration from more manoeuvrable structures, such as travelling fairground wagons, glamping is somewhere between camping and a self catering holiday.
Glamping with Classic Cottages is all about those little extra luxuries; all of our glamp sites have en-suite bathrooms, hot running water and real beds. We won't let you sleep on the floor!
In our collection of glamping properties, there are plenty of options for the type of home you'd like to stay in. From romantic shepherd's huts for two to family-sized yurts set on a woodland hillside, there's plenty to choose from. For family and group holidays, we love safari tents.
Wake in one of these sturdy canvas tents without worrying about a sleepless night or the damp coming through to soak your things. They're on a wooden base to keep you above the ground and offering some extra stabilisation. A few have a hot tub for late night soaks under the stars and are set in a lush green meadow, large enough for kids of any age to run wild for a few days away from the modern world. If you're still thinking 'but why?!' when it comes to safari tents read on for our five reasons to plan a safari tent holiday this year.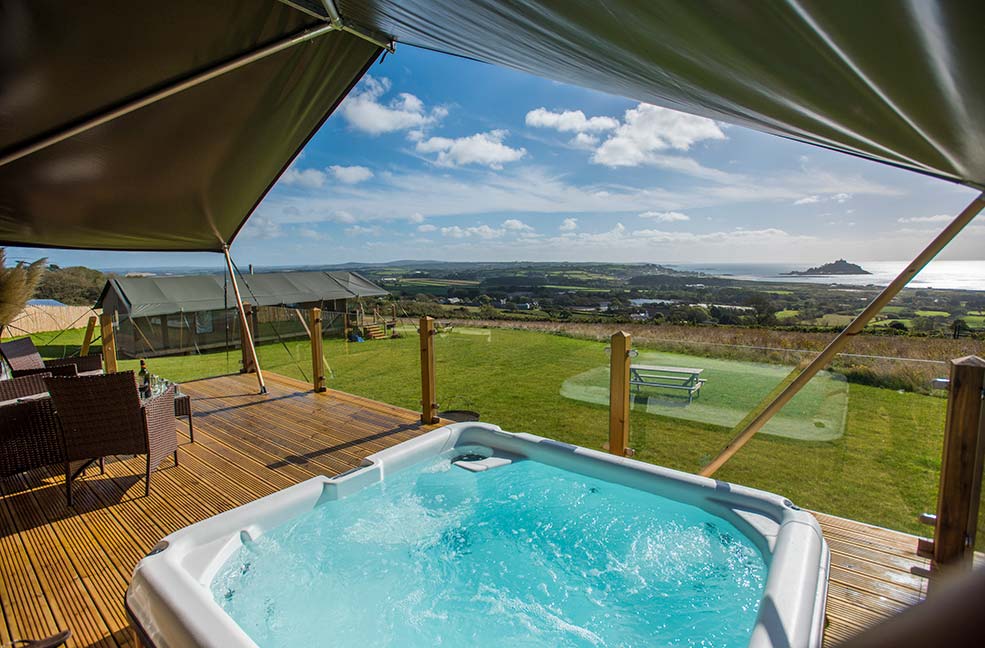 Spy your next glamping hideaway in our collection of safari tents, yurts, show wagons shepherd's huts and cabins.
1. It's closer to nature
Listen to the rain tip-tapping on the canvas in the morning, hear the owls hooting at night. A safari tent gets you closer to nature than any other property in our collections. Rise with the sunrise and eat a hearty breakfast together with a view of the wildflower meadow before wandering down to the nearest brook for a game of pooh sticks. Nothing can beat that feeling of being closer to nature and this is the perfect opportunity to introduce little ones to the Great Outdoors.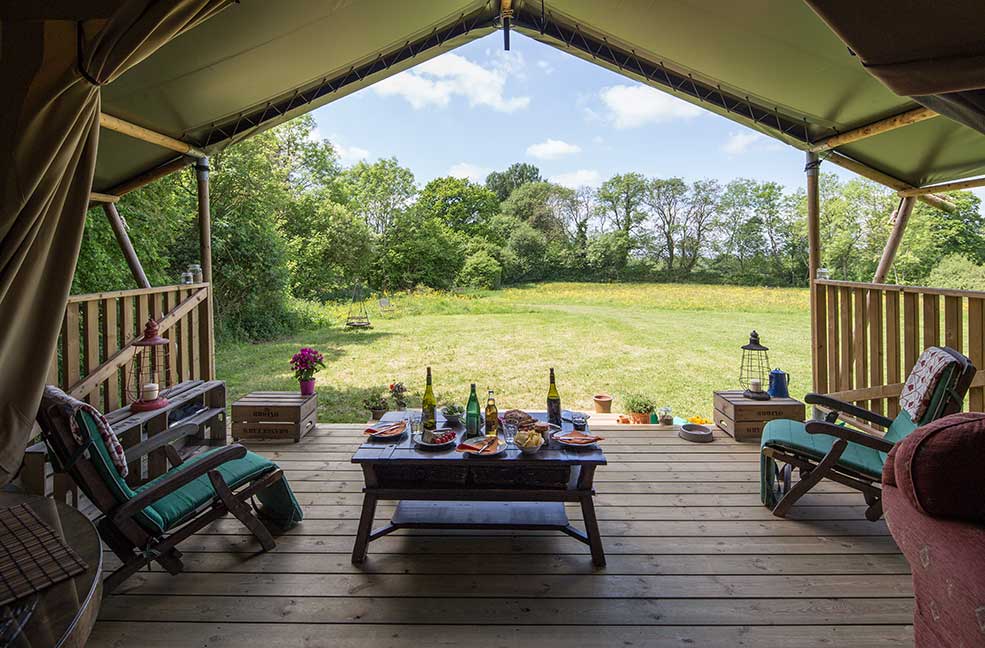 2. You can play all day
With tons of room around your safari tent for kids to run, jump and play, they'll spend hours outside in their own little world. Many of our glamping sites have fields for games of football and rounders as well as sturdy play areas for clambering up and sliding down. Playing on a safari tent holiday is simply that, no electronics needed when you've got the vast opportunities of imagination.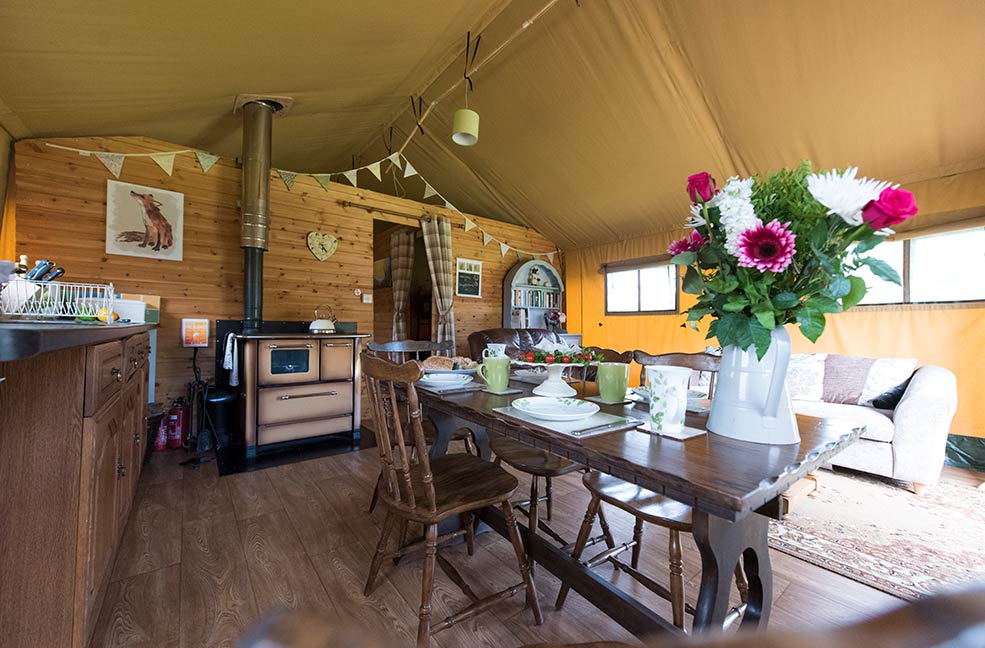 3. Get closer to simple living
Take away the TV, wi-fi and dishwasher and some may see glamping as hell but there is a joy in living simply, just for a little while anyway. You'll have those luxuries at home. A safari tent holiday is all about taking pleasure in those finer moments of life: the face your youngest daughter pulls when she finds a snail or your eldest taking charge of what games are going to be played today. Enter into a simple existence for a week and see how these characters grow in the freedom of nature.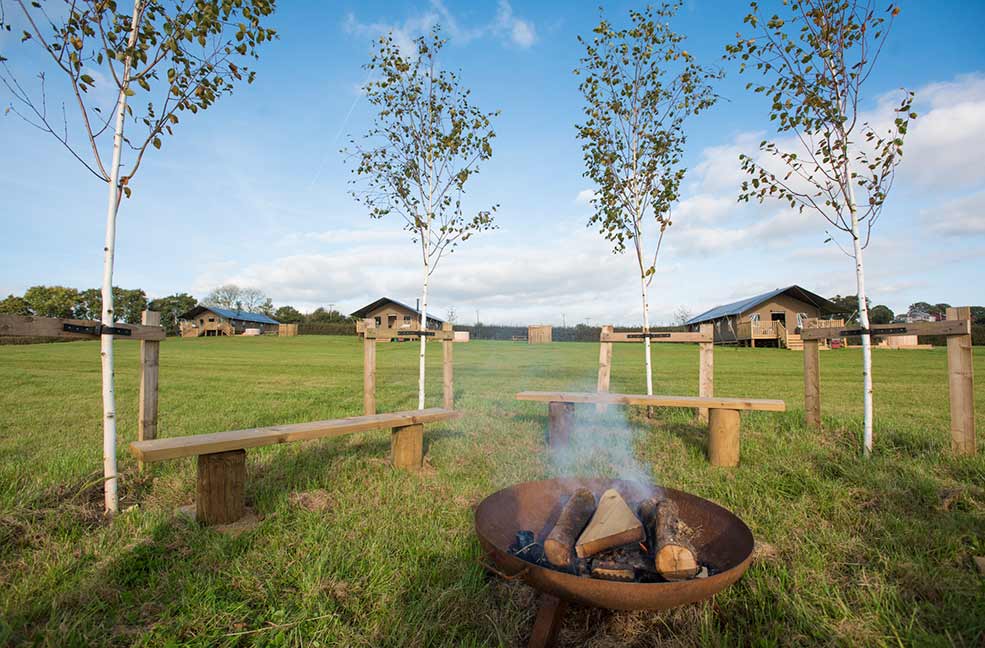 4. Relax under the stars
Not only is nature under your feet here, it's above your head too. Wait until the sun sets, light a fire in the firepit and drink hot chocolate with melted marshmallows before bed. Let your imaginations run wild with fun stories of your day or make up tales using the shapes you find in the stars. If you've had a busy day, put children to bed early and make it a special date night for just you and that special person. Relax in your hot tub (some luxuries are a holiday necessity) with a glass of fizz and make this your moment. Get all nostalgic remembering how you met and all the things you used to do and how you've built your lives together. A good evening of happy memories is good for the soul.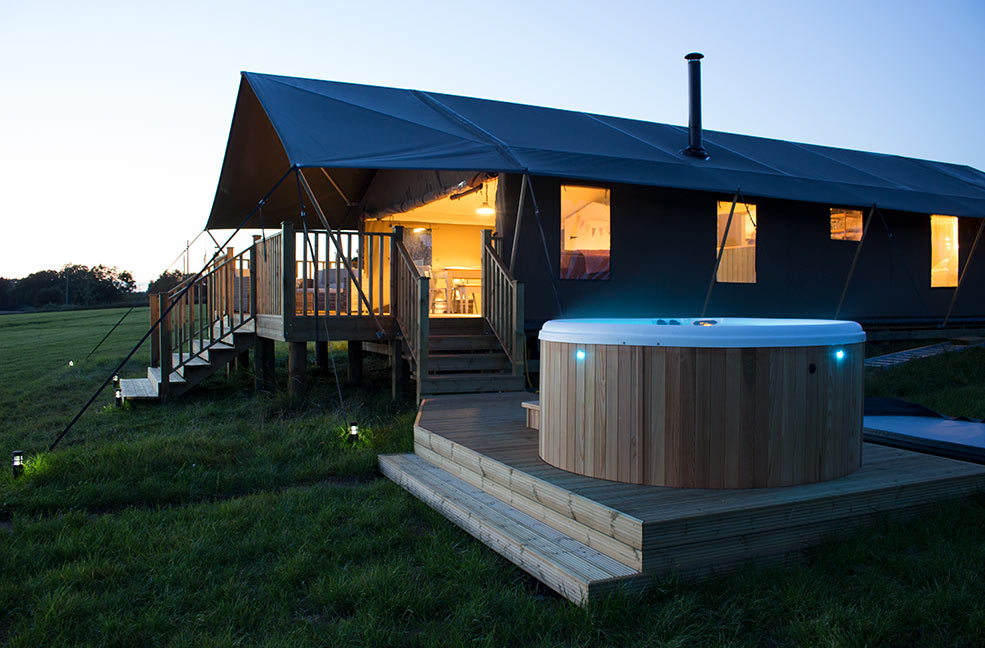 5. It's good honest fun
All in all, safari tent glamping is fun. It's a totally different experience to anything else in our portfolio. It's camping with a few extras, like an en-suite bathroom, a hot tub and kingsize beds, but it's also a simpler alternative to a traditional holiday cottage, everything you need is in one space so you can keep an eye on everything and everyone without worrying. It's a return to a pure connection with nature and an honest way of living. Many of our glamping sites even have an honesty shop where you can pick up groceries without even having to leave your site, you just need to leave money in the honesty box for anything you take away.
Browse our collection of holiday cottages in the South and West.