Many of our cottages are happy to accept babies but because we know how much space the baby paraphernalia can take up, we have identified a selection that are particularly baby friendly.
Family friendly

Child-Friendly Family Holiday Cottages
Hundreds of cottages that are child-friendly in the UK.
Click here to search for Child-Friendly Family Holiday Cottages.

Activities for Children in Cornwall
www.kidscornwall.co.uk
50 brilliant ways to entertain your children in Cornwall
Tourism in the South West

Maps
Times past, many first views of the West Country were obscured by the unfolding of a map. These days, we can explore our destination from the arm-chair or place our fate in the hands of the Sat-Nav.



Travel by road
Keep your journey stress free by planning your route and avoiding the jams. Or choose a classic car to hire.

Advanced route-planning and motoring advice

Live traffic information updated in real-time
www.trafficengland.com
08700 660 115

Cornwall and Devon Classic Car Hire
www.cornwallclassiccarhire.co.uk
0845 458 1108
Travel by air
To help you on your way, here is a list of organisations who can fly you to and from the South West.

www.airsouthwest.com
0870 043 4553

www.bmibaby.com
0871 224 0224

www.britishairways.com
0844 493 0787

www.ryanair.com
0871 246 0000

www.flybe.com
0871 700 2000

www.islesofscilly-travel.co.uk
0845 710 5555

www.bristolairport.co.uk
0871 334 4444

www.newquaycornwallairport.com
+44(0)1637 860600

www.exeter-airport.co.uk
01392 367 433
Travel by rail
A few useful links for travelling by rail.
www.thetrainline.com
0870 010 1296

www.nationalrail.co.uk
08457 48 49 50

Travel by water
A few useful links for travelling by water.
www.falriverlinks.co.uk
+44 (0)1872 861914

Holiday directories

www.urlaubcornwall.de
A German language resource for planning holidays in Cornwall.
Other Agents
A few useful property links to browse.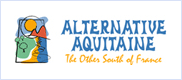 www.alternative-aquitaine.co.uk
Holiday Villas & Cottages in South West France

www.jackson-stops.co.uk
Eight West Country offices specialising in the sale of country and coastal property.

www.county-homesearch.co.uk
Provide a high quality homefinding service for people wishing to find property to purchase or rent.

www.golfholidayscornwall.co.uk
Offer all-inclusive packaged golfing breaks. Specialising in the West Country, they offer advice on the perfect holiday and will book accommodation and tee times at competitive rates.
Other Companies We Like
Because we believe good things should be shared.

The Great Gardens of Cornwall
www.greatgardensofcornwall.co.uk
Promoting Cornwall's finest gardens including The Eden Project, Heligan, Trebah, Trevarno, Caerhays, Tresco, Trewithen & also a couple of delightful smaller gardens such as Lamorran and Bonython.
Holiday cottages near The Eden Project >
Gardens in The South West >

NONSTOP Sail
www.nonstopsail.com
NONSTOP Sail are a Dartmouth based sailing school offering a full range of RYA courses and exciting adventure sailing such as crossing the Atlantic or sailing around Britain.