What could be nicer than the gift of a holiday experience?
From a few days away to the family summer holiday - there's no limits on the amount you can choose, so whether you'd like to give a gesture, or pay for the week's worth of fun, the sentiment is the same. You can't put a price on time spent with loved ones, but you can buy the time to make it happen!
Don't miss out - the last date for guaranteed Christmas delivery is Friday 15th December.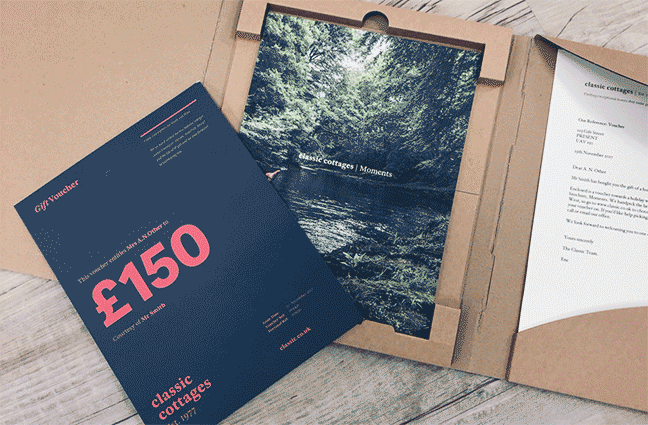 The voucher is valid for 24 months from purchase, so there's no pressure to book the holiday straight away.
Just call our lovely sales team on 01326 555555, and they can give you all the details (T&Cs below) or drop us an email with your contact details and we'll get back to you as soon as possible.
Terms and conditions
This voucher can be redeemed against a holiday booking with Classic Cottages within 24 months of the date of issue and will expire after such date. Classic Cottages shall not be responsible if this voucher is lost, stolen, damaged, impaired, corrupted, destroyed, deleted or used without permission. This voucher is non-exchangeable, non-transferable and non-refundable. No cash alternatives or substitutions are available. If the holiday booking price exceeds the amount of the voucher, the deficit must be paid by debit or credit card. All bookings are subject to Classic Cottages' Booking Conditions which can be found on the website.
To redeem your gift voucher please either email hello@classic.co.uk or call 01326 555555.