Molly and the Princess Web site author, Mary, laces up and strides out on her favourite local walk.
Being a heels kind of gal, I never owned a pair of walking boots till given a pair as a present this year. Now I simply cannot wait for each weekend when I ditch the heels, don the boots, and head out exploring the wonderful Devon and Cornwall countryside.
A favourite walk is what I call the Lustleigh Cleave Loop. Starting and finishing in the pretty hamlet of Lustleigh, it offers pretty much everything you could wish for in a circular walk. It's not too long (about 3 ½ miles), has just the right amount of incline so that you feel you've had some exercise (but not enough to be exhausting), takes in woodland, open moors, tumbling brooks and three tors. The views are stunning and there is an abundance of flora and fauna to be seen. And, last but not least, there is a pretty tea shop at the end!
Parking the car in the layby just outside Lustleigh, take the path up into the woods, up a steep incline through rocky woodland, passing the large cave-like boulders of Shapitor, until you reach the ridge-line of the cleave, or cliff. Follow the single track mud path around to the right. Just off the summit path, the giant tor called Harton's Chest, towers ominously over the edge of the cleave, offering spectacular views over the woodlands, which fall away below.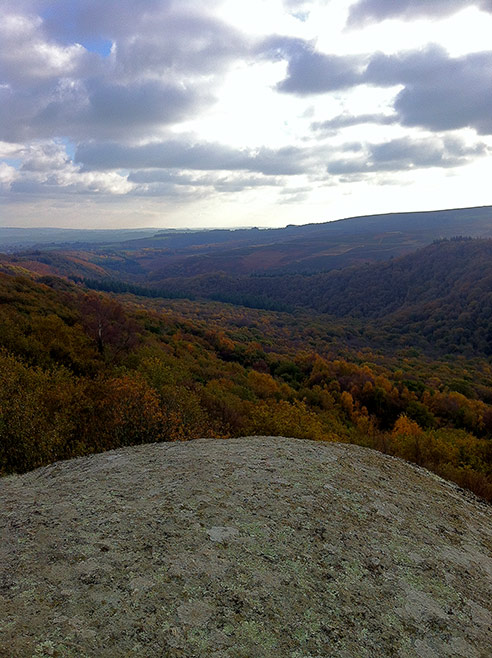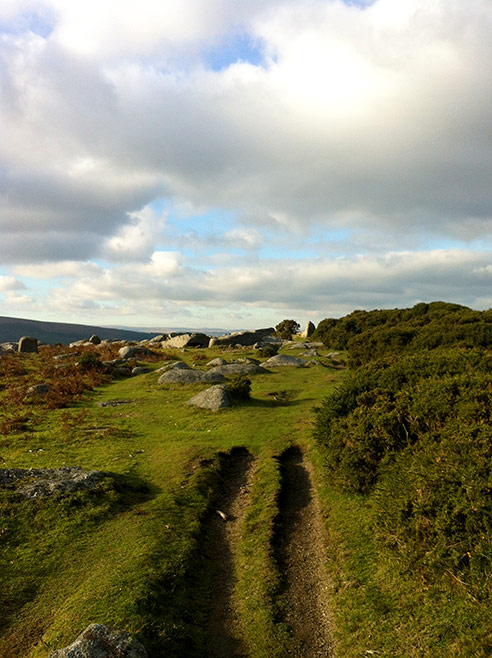 The next tor is Raven's Tor, after which you are out onto the heather-covered moorland, with views to Bovey Castle in the distance, and the ancient earthworks surrounding Hunter's Tor. Dartmoor ponies roam and graze, and it is impossible not to feel transfixed by the beauty and primordial essence of the scene.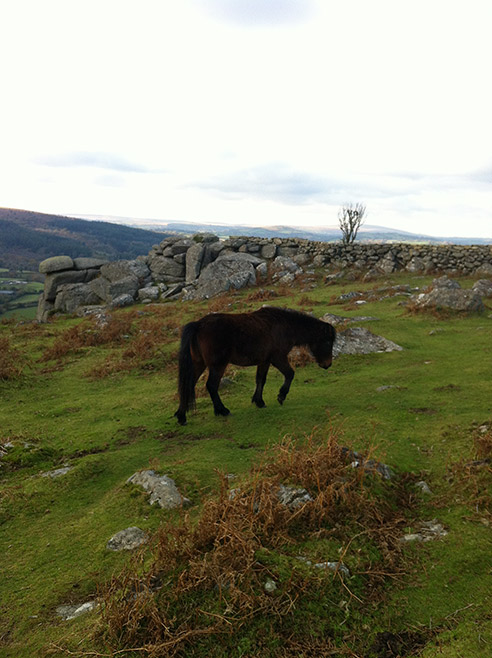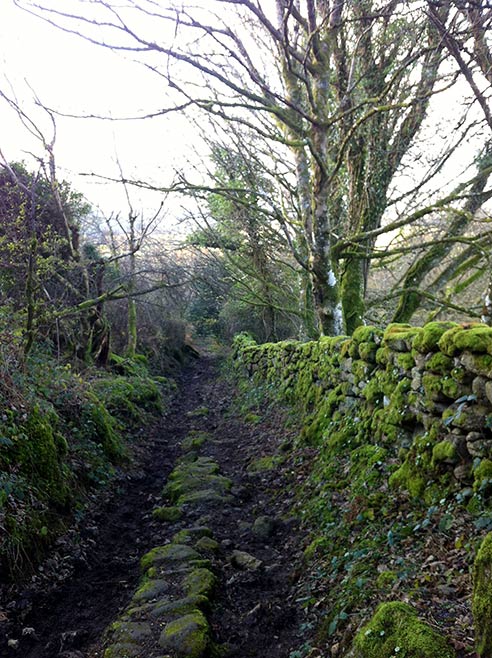 A gate by a dry stonewall leads into a farmyard, after which you take the path to the left which leads onto an old country lane, through the pretty hamlet of Foxworthy. The lane leads into the verdant woods, and the sounds of the bubbling brook fill the air. Zigzagging through the woodland, you then circle left round the end of the cleave, and back up to the start of the walk.
Thoroughly exhilarated by the exercise and the views, the Primrose Tea Rooms in the village of Lustleigh is the perfect place to relax and soak up the experience, and refuel with scrumptious home-made cakes or a Devon cream tea.
I simply cannot think of a better way to throw off all one's cares and worries, reconnect with nature and the ancient spirit of the moors, and re-energise, than by doing the lovely Lustleigh Cleave Loop.
By Mary Costello
All image credits to Mary
If you are inspired to try this lovely little walk, you'll need a holiday cottage on Dartmoor to return to at the end of the day...