Newton Abbot is a medium-sized market town, surrounded by great parks and beautiful countryside. Since the ring road opened, it has the benefit of being perfectly placed to access great seaside one way and great moorland the other way. It also has some of the best parks and open space land you're likely to find. So here is my guide to things to do in Newton Abbot.
Newton Abbot town centre
People who live in Torbay often travel across Newton Abbot to do their shopping because there is a good range of high street names and independents; as well as a department store and a number of large supermarkets. There are also various markets held in the town. There is an Outdoor Market held on a Wednesday and Saturday, a Product Market held every Friday, and an indoor Pannier Market open every day except Sundays. Newton Abbot also hosts a cinema, a horse racing course and a small museum.
The town gets its name from the abbots at Torre Abbey in Torbay. It became known as the New Town of the Abbots, which then got shortened to Newton Abbot.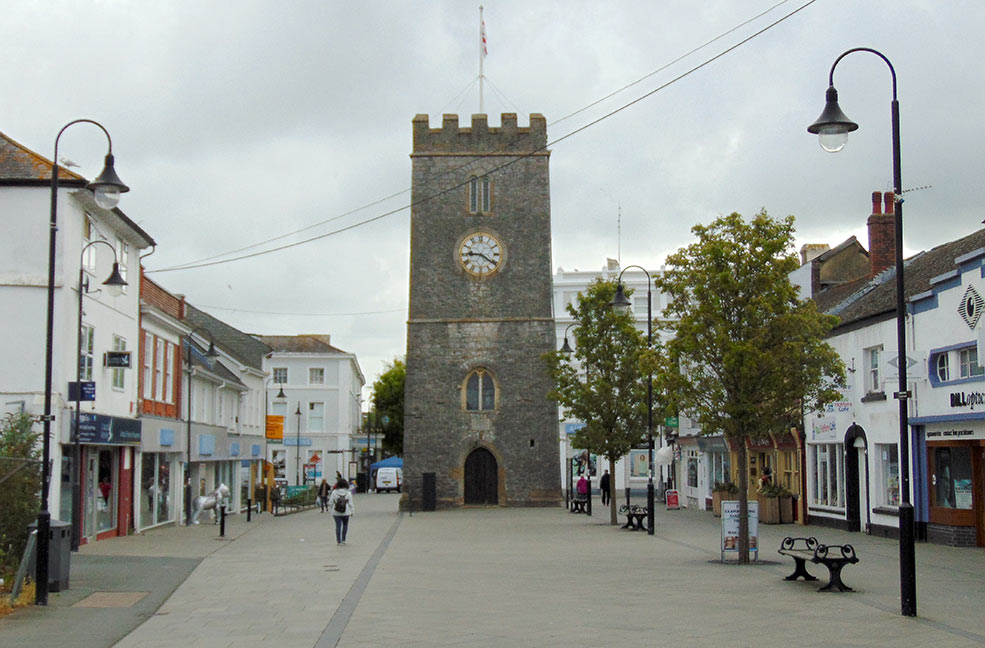 Things to do in Newton Abbott
Bradley is a National Trust owned manor house. Unusually for a National Trust property it is easily walkable from the town centre. If you are planning to visit Bradley it is important to note that it is only open on Tuesdays, Wednesdays and Thursdays as it is still a family home. It is not the largest of properties but it is worth a visit. As a family home, it goes without saying that it has a relaxed 'lived in' atmosphere. The gardens are lovely and the house is nestled in a large woodland estate.
My children are aged between 5 and 10 and all of them would say that their favourite thing to do near Newton Abbot is Prickly Ball Farm. This farm and hedgehog hospital has all the charm you would expect of a hedgehog hospital called Prickly Ball Farm! The farm has more than just hedgehogs. It also has donkeys, ponies, goats, pigs, ferrets, guinea pigs, chickens, ducks, rabbits & rats. These animals are available at different times through the day to meet, feed and stroke. One of the things which is important to note at the farm is the daily schedule of which animals are available when. This means that visitors get a chance to take part in lots of different animal experiences but always under the watchful guide of the staff. Because it's only a small farm none of the activities ever get crowded, and frequently when we visit we are one of only one or two families. But, although these various experiences are fun, it is still the hedgehog hospital which is the highlight, so always check the website to see the daily times for this.
The town's small museum is The Newton Abbot Town and GWR Museum. The Great Western Railway transformed the town and the whole area and this museum celebrates that wonder of engineering as well as looking at other aspects of the town's history. The museum is free and it has a working signal box as well as an original section of Isambard Kingdom Brunel's atmospheric railway.
The great outdoors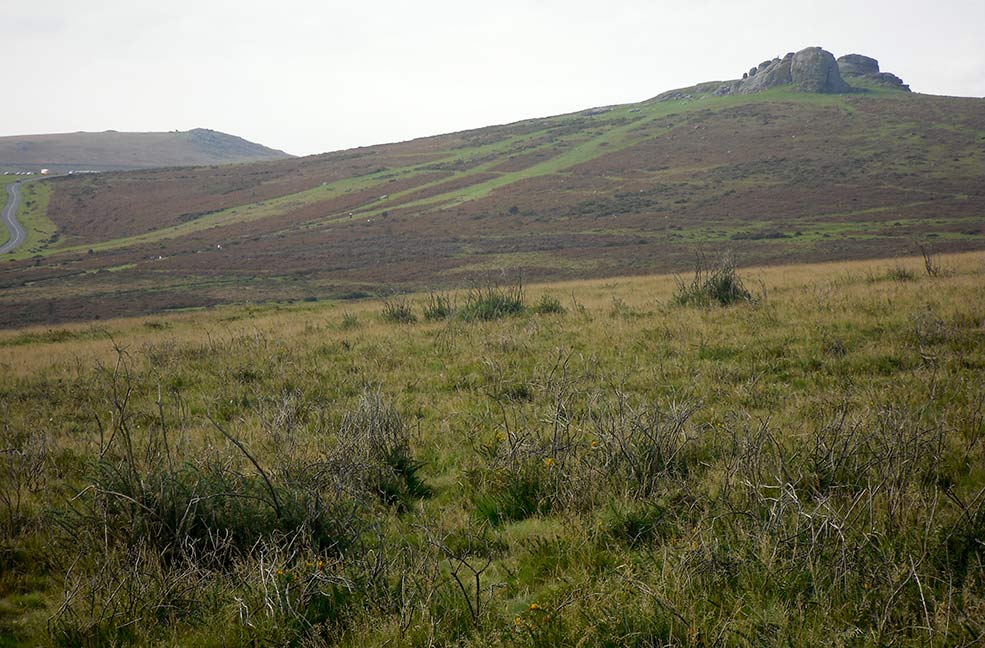 The town is handily placed for visitors who wish to explore the Dartmoor National Park. Dartmoor is one of England's last great wildernesses. It has a fabulous rugged beauty, with moors, rivers and forests. One of the most notable, and most unique, features of the area is the many Tors which punctuate the landscape. These amazing rock formations were formed hundreds of millions of years ago as molten lava cooled into hard granite, which resisted weathering better than the rocks around it. Most areas of the moors have these tors and they often have great names like Hound Tor, Crow Tor, Fox Tor and the Bowerman's Nose which, with a bit of imagination, loosely describe what the formations look like.
Another irresistible feature of the moors is the Dartmoor ponies which roam freely throughout the national park. They are very used to human company and will happily stand alongside you for a photo opportunity. Although parts of Dartmoor are extraordinarily wild there are also some great villages to visit. I love the village of Princetown, home of the terrifying Dartmoor Prison, and the very pretty Widecombe-in-the-Moor. Widecombe is the best known and most visited village in the National Park. It features the impressive Church of Saint Pancras, also known as The Cathedral of the Moor.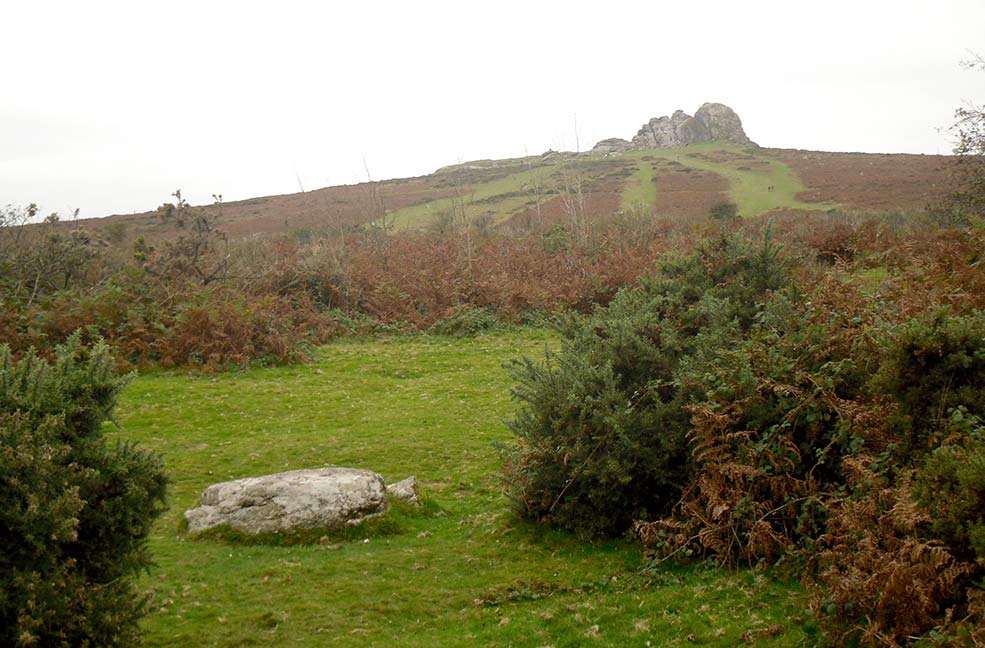 An unusual but fantastic way to explore the moors is through the timeless pastime of letterboxing. There is something quite charming about forgoing the distractions of modern technology and doing something which has remained unchanged for generations. This hobby originated in Dartmoor, and the moors are still the best place to do it. It is a combination of puzzle solving, treasure trailing and orienteering. The Letterboxes themselves are small weatherproof bags or boxes containing a notebook and a rubber stamp which you mark into your own logbook as proof of your puzzle solving skill. The clues can be found in notebooks available in pubs and shops, or on the internet, or through word of mouth for some of the fiendishly difficult letterboxes.
For fans of a longer walk, Newton Abbot sits along The Templer Way. This historic 18 mile long walking route traces the path that was used to transport the granite from the quarries on Dartmoor down to the docks at Teignmouth. The route passes alongside the Stover Canal for some of the time and takes in moorland, woodland and valleys. It is possible to trace the route in either direction but bear in mind that the route is virtually all downhill in one direction, tracing the route of the granite from the moors to the sea, and therefore nearly all uphill in the opposite direction!
Parks
Stover Park is a fantastic walk for children or adults. The walk around the lake is just the right length for my three children, ranging in age from 5 to 10. We like to start our walk in the small Ranger's Centre, with its interactive displays about the nature of the area. We then follow the Ted Hughes trail which includes opportunities to read some of his nature poems. We take a short detour to the children's trail which veers off into the wood and has wooden sculptures to climb on and winds its way past Rhododendrons and fallen trees. Before returning to the car park we take another small detour to the ice-cream van which is nearly always parked near the entrance.
Decoy Country Park contains one of the best children's play parks in South Devon. But what really sets it apart is that when children finally tire of the play park, and excellent water play-area, it's also got fantastic walks as well. It's got a great walk around a lake with streams to cross and ducks to feed. It's also got a Ranger's Hut with helpful staff, a cafe, and lots of wide open space for playing. There are fallen trees in the woods and hidden trails to follow.
A smaller, but still very popular park, is Baker's Park. This park has a lot of green space, play areas for older children and play areas for younger children, cycle tracks, tennis courts and a coffee bar. It also connects to a National Trust owned woodland area called Bradley Woods which is part of the Bradley estate. This is a good wood for walking, with a stream running through it, a small canal and a collapsed limestone pit to play in.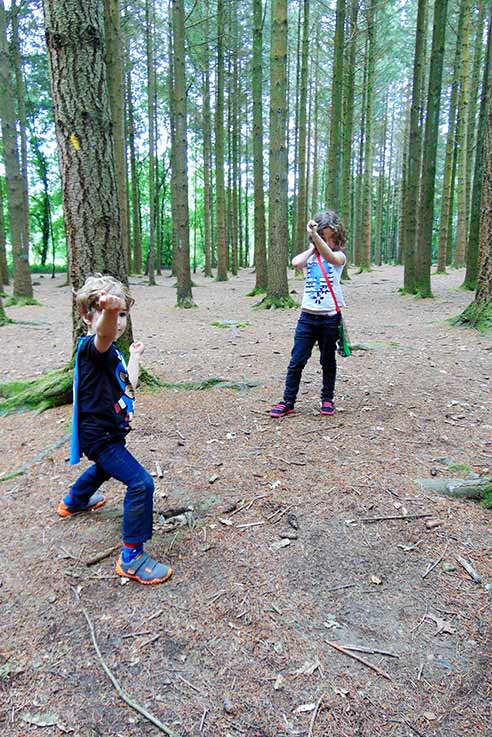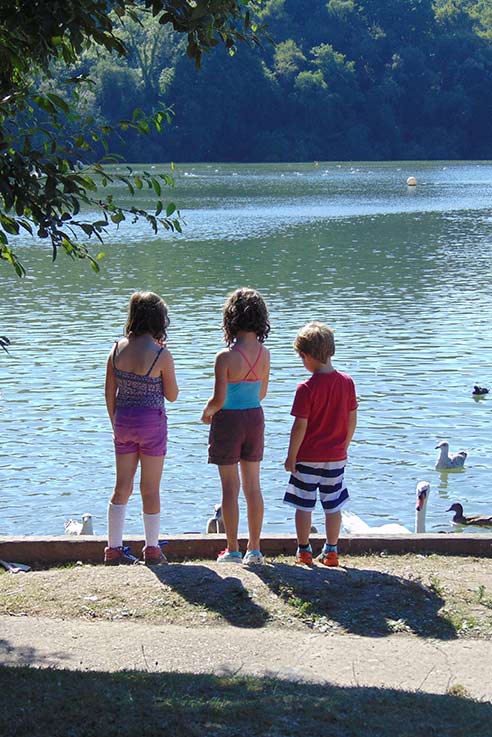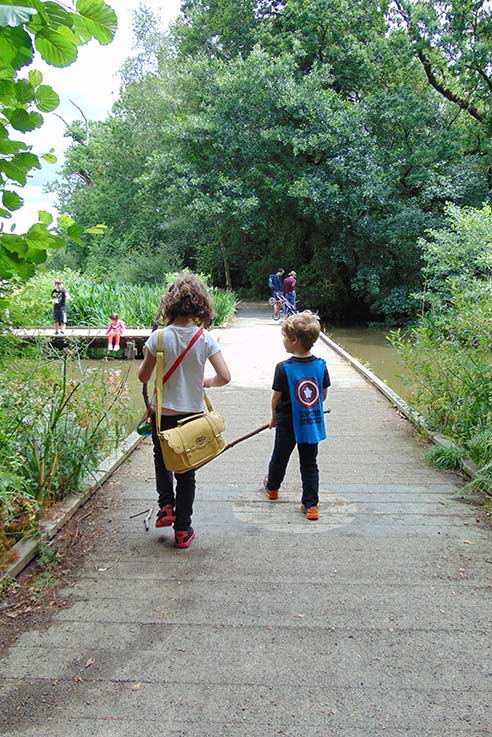 Food and Drink
The Elizabethan Inn is a gastropub which offers good honest Devon food on its sign, and it certainly delivers. Tucked away down narrow lanes this charming pub is worth seeking out. Great for Sunday lunches or a fine evening meal, it has a great reputation, which can mean that it gets busy so it is worth booking ahead. This 16th Century pub has both à la carte and set menus featuring lots of choice including plenty of seafood.
Another great gastropub is The Thatched Cottage nearby in Kingsteignton. This lovely old pub has oak beams and an open fire, as well as the traditional thatched roof. It is family run and always welcoming.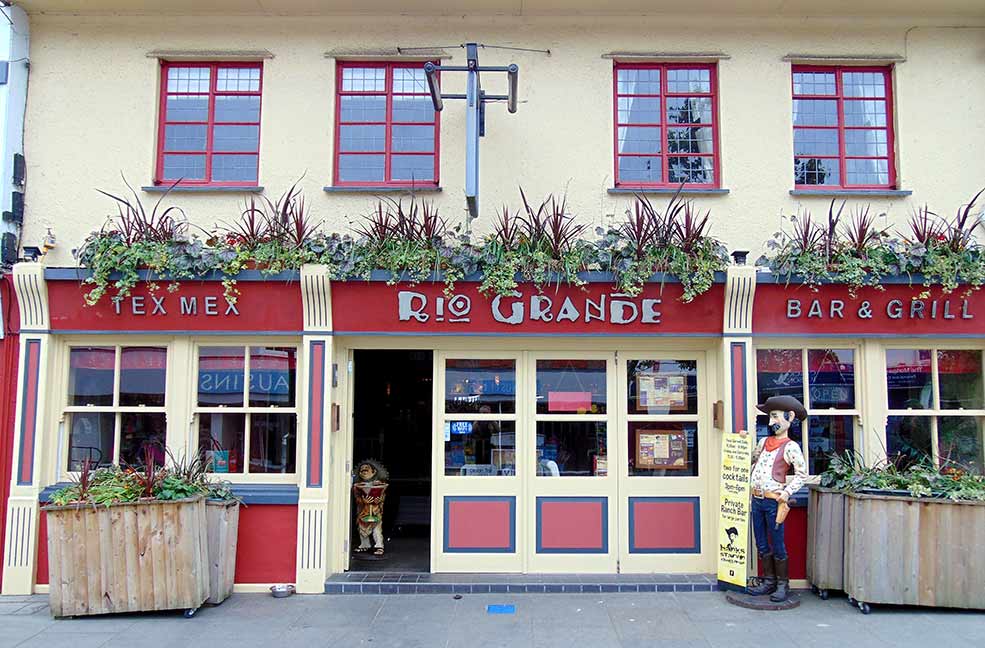 Fans of Tex Mex food will love the Rio Grande. If you think you've got a big appetite then you need to try 'Hank's Starvin' challenge'. If you can succeed at this food eating challenge then your photo will end up on the Wall of Fame and you can have your very own Hank Starvin' T-Shirt.
A great Italian restaurant is Ricca's. Based in Queen's Street, this is a great place for pizzas and pasta. I always have the Carne Piccante Calzone, a rolled, folded pizza with chicken, chorizo and chillies.
Olive, in Wolborough Street, does Spanish and Mediterranean food. I regularly go here with my wife for the tapas lunch, where we choose five items from the tapas menu for £12. The Crayfish salad is always good, and my favourite is the Mussels El Vino, but be warned, they don't hold back on the chillies!